10 TIPS TO PROTECT YOUR PRIVACY ON THE INTERNET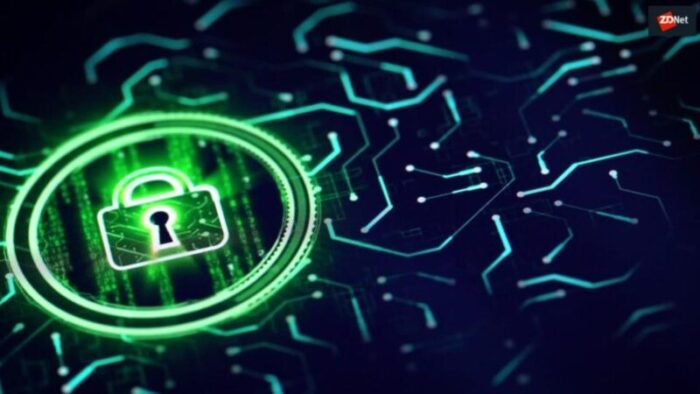 The common thread is data privacy. To do this, from Discover we want to help you surf the web safely with 10 easy-to-follow and important tips to protect your privacy.
Internet Day was celebrated in October 2005 at the initiative of the Association of Internet Users and aims to promote public awareness and the need for those responsible for business and services to collect and process personal information properly.
The Internet gives way to a virtual world through which everything is possible. But this virtual world does not differ much from the terrestrial one in which we live. That is why the initial premise from which we start is "do not do on the internet what you would not do in your real life." With this, we encourage you to follow these 10 tips that will make your life much easier and safer.
1. Take care of your passwords
Your passwords are the key to your online privacy. That is why a good choice can safeguard your accounts from computer thieves.
A good way is to choose a different password, as it can be complex by combining lowercase, capitals, numbers, and symbols, for each online registration (social networks, bank, email …). Yes, it is lazy and it is an effort to have to remember them all. But this way you avoid that if a server goes down, all your accounts are in danger or that any pirate steals them from you.
2. Social networks: the online peephole
Now more than ever the old woman with the net curtain is present at every step we take. Social networks are a peephole for anyone who wants to see where we were last weekend, where we are having dinner or with whom we share our leisure time. To prevent the gossip from coming to your door, don't forget to configure the privacy of your social networks. And remember, be careful with what you post, everything is recorded.
3. Log out
Especially on public computers, at work, or any device for non-personal use. It is very important to log out of all the personal accounts that we use (social networks, email, bank accounts …). It is very common that even if we close the browser, the session is still active, and it opens automatically when the page is accessed again. Think that no one would think to leave the keys in the door of the house.
4. Beware of free Wi-Fi in public places
No one gives anything away. That is why whoever leaves free access to the Wifi network wants to get something in return. While you happily navigate a free sea, believing that you have triumphed because of the data savings that are so scarce at the end of the month, a company will be keeping reports on your internet search preferences. Information is power, and developing user data systems can make a lot of money. Think about who wins here.
5. "I have read and accepted the conditions". Let's be honest: nobody reads
There is nothing more mechanical than accepting the conditions by downloading a mobile application without having read them. Error!. No one would sign a contract in real life without reading it, why online? Although we are normally not at risk, we should not trust 100%. It is not necessary to read everything, but it is advisable to take an overview of what it entails to accept certain conditions of download or use. The information on our phone could be exposed, but once signed we will not be able to claim absolutely anything.
6. Clear the search history periodically.
Something that we are not used to, due to ignorance, absent-mindedness, or laziness, and that although it does not directly harm us, we are giving data about our searches to third parties, tracking everything we have previously searched for.
Disconnect the GPS when you don't use it.
They are small gestures that help keep your privacy, and the GPS can show it in real-time. There are many applications that show where each user is at all times if they have the location of their mobile phone activated. Remember to turn it off when you don't use it if you don't want to have anyone like a sniffer dog sniffing around where you move.
3,2,1 Recording!
Because prevention is better than cure, it does not hurt to control the cameras of the devices that we surround ourselves with every day. The sweet tooth for hackers is the camera on our laptop. There is the possibility of activating it without the user realizing it. This can be prevented with a simple gesture such as putting a sticker, a posit, or a piece of paper with adhesive tape in the viewfinder of the camera.
Being everywhere has a price.
In the era in which we live, it is essential to always be connected, register for all services, and downloaded all apps. But we must know that belonging to all these communities means giving them access to brands so that they register our searches and preferences, in addition to giving them the greenway to send us their offers and promotions. This is not harmful to us, nor a crime to our privacy, but it does not hurt to know what we are exposed to in each site that we access.
Risks of publishing some data on the internet.
Everything we do has consequences, for better or for worse. In the case of online publications, we must be aware that we expose part of our life, although there are those who expose it completely. For this reason, we give you some information that you must assess before publishing if you want to keep your privacy and security.
How to generate traffic to your website quickly?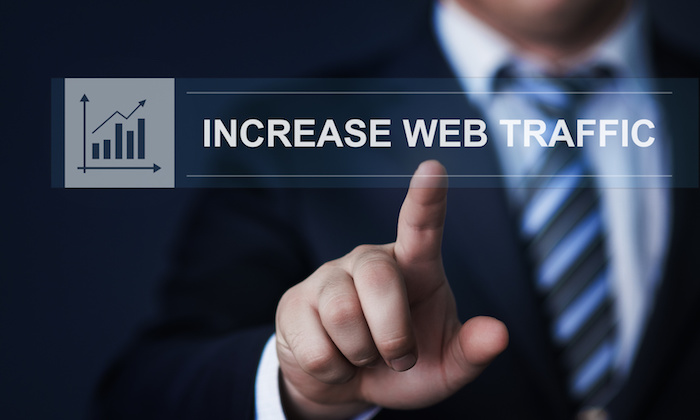 Have everything; an amazing website, with a perfect domain name, a beautiful design and a lot of content. But despite all that effort, your analysis still shows a flat line in terms of visitor statistics. Disheartening, isn't it? Well, it's time to do something to change this. In this article, we will show you 15 simple steps to generate web traffic quickly.
Different types of traffic
Let's start with the essentials; you must know the different types of traffic to better understand the steps you must follow.
There are two main types of traffic namely: organic traffic and paid traffic.
The term "organic traffic" refers to site visitors that come from search engines such as Google or Bing.
On the other hand, visitors considered as "paid traffic" are those who arrive at your site through ads (such as Google Adwords and Facebook Ads), promoted links and other paid methods.
Statistics have shown that 51 percent of all traffic on most websites is organic. So, many site owners compete to optimize the websites by SEO Company to the fullest. After all, who doesn't like a free and profitable method?
But, organic traffic is a long-term investment. Getting your site to be located on the first page of search engine results is a tough competition. You may not see significant results for months, especially if your site's niche is an information-packed industry.
If you want to see immediate results, consider the paid traffic option. You can configure it in minutes and receive traffic the same day.
Tons of advertising services also offer several options to drive traffic. You can choose who sees your ads based on your location, age, gender, and other criteria.
As pleasant as it seems to have instant results, be prepared to spend a lot of money on paid ads. Advertising costs can poke a hole in your pocket, particularly in certain markets where there is a lot of competition.
The best ways to generate web traffic quickly
Your website does not have to suffer a lack of traffic. Sit down, explore the ideas we give you below and learn how to increase traffic to your website.
SEO optimization
Optimizing your website for SEO means making your site more suitable for search engines and visitors alike.
Well-implemented SEO will help your website have a higher ranking in the search engine results pages (SERP), thus generating traffic to your website.
A simple start to optimize your website is to do keyword research for your content. You will know if there are many people looking for a specific keyword and how high the competition is.
From there, you can determine which keywords you want to use that can rank well in the search engines.
There are many tools for this purpose, the most popular is Google Keyword Planner. You can find ideas for keywords or see historical metrics (average monthly searches, competition, etc.).
Once you know what keywords you want to use, it's time to optimize your website. The optimization process can be divided into two categories:
The SEO off-site or off-site refers to everything that you do to promote your websites, such as link building, social media marketing and more.
On-site SEO, that is, on the site, is the act of optimizing different parts of your website, including content.
When creating content for your website, be sure to focus first on the SEO of your page. After all, your website must be perfect before you want to bring it closer to others, right? Here are some things you can do to improve the SEO of your page:
Interesting titles: Create an attractive title with your keywords. It must be about 70 characters or less.
Meta descriptions: they are the brief description of a web page that is displayed in the SERPs. Like Meta titles, it must contain the main keywords so that search engines and humans can understand what your page is about.
Header tags: make your content an easy-to-read piece using header tags (H1 to H6).
Alternative text for images: used to describe images on the web. Help search engine crawlers understand images. Screen reading tools also use this text to describe the image to the blind.
Email marketing campaigns
Although SEO is a great way to show the potential of your site to customers, you must ensure that they do not only visit it once. Interact with visitors by sending newsletters and promotions on a regular basis by email.
Being in touch with those who have already visited your page helps you stay present for them and encourage them to visit you again. Like a regular customer of a cafeteria, they will eventually have a sense of loyalty to your site. It is a fantastic way to attract traffic to your website.
To start an email marketing campaign, you must use email marketing services, such as MailChimp and Constant Contact. To get started, you can try their free versions and then upgrade to premium plans as your site grows.
But remember not to bombard your subscribers with too many emails. Keep to a minimum by sending weekly or biweekly emails containing a summary of your site updates.
Social networks
Social networking sites are a powerful tool to increase traffic to your website. If you use them wisely and effectively, it won't be long before visitors flood your site.
First, always make sure your content is easy to share. People love to share interesting posts they found on the Internet with friends and family. Do not miss this opportunity and insert tools to share on social networks in your blog posts.
However, it doesn't feel like you and waits for people to share your content. It is you who needs to be active and reach the new audience. Every time you upload new content, share it on social networks. It costs you nothing and you can significantly increase traffic to your website.
Here are some tips to promote your content on social networking sites:
Add visual elements: people are more likely to click on visually appealing posts.
Use hashtags: hashtags make your posts more recognizable to people looking for that keyword.
Choose the right tool: different social networks have a different target audience. Most adults use Facebook, while teenagers and 20-year-olds tend to use Instagram and Twitter. Try some sites and determine which one works best for your website.
Write quality content
Content is the heart of each site. Attractive content will make your visitors come back again and again. In addition, they will share your content for you. Isn't that the dream?
Here are some tips on how to write excellent content that can generate web traffic quickly:
Search for keywords: your content should be based on the main keywords. Think of it as the subject. Therefore, choose keywords that are currently relevant and have fairly high traffic. You can use Google Keyword Planner, as mentioned above, or use Semrush for a deeper analysis of the keywords.
Create interesting headlines: it is what people read in the SERPs, so the more striking, the better.
Don't use long sentences or words: most people overlook your content to find the information they are really looking for. Simplicity and clarity are key.
Write informative content: your content should provide answers. Avoid filling sentences to get a minimum number of words.
Add images and videos: a large block of text will drive readers away, so give your visitors some breaks with visual elements here and there.
When it comes to writing quality content, practice is the key. Over time, you will learn to write effectively to drive traffic to your website.
Make your site friendly for mobile use
The fact that mobile phones represent 52% of all web traffic should be enough to answer why your website should be compatible with mobile devices. If visitors have a bad mobile experience on your site, they may never come back. You will lose a large part of the potential traffic.
You might wonder what kind of website is considered suitable for mobile devices. Well, the basic answer is that it should react to its use in cell phones, that is, the screen should automatically adjust according to the size of the device's screen.
That way, visitors can navigate your website comfortably without having to pinch their screen. You can do the Google mobile optimization test to see if your website is already compatible or not.
To create a responsive website, you must hire a professional or use responsive website themes and templates. The latter is, of course, a cheaper and simpler option. We always recommend WordPress because all its themes are compatible with mobile devices.
A website optimized for mobile devices also tends to occupy a higher place in mobile searches. Therefore, even if you produce high-quality content, your website traffic would still be affected by not being compatible with mobile devices.
Audit your outdated content
Of course, you should always write new content to attract new visitors. However, editing the content written before is also an excellent way to generate web traffic quickly.
Search engines constantly crawl websites to search for new content. Every time you update your existing content, it's basically like putting up a big sign that says "check again!" Search engines will notice, re-rank and reorganize your page ranking based on updates.
For faster results, update old content that generates significant traffic to your website. It is very likely that it is already well classified in SERP, so an update will keep them relevant and increase the possibility of obtaining a higher rank.
Use Google Analytics to find popular content and choose the most potential topics for that search.
But of course, don't make unnecessary updates just for doing it. Aim for quality, not quantity. Here are some updates you can do to your articles:
Stay tuned for typos or typos.
Repair broken links. And, even better, link to new sources.
Add new images, infographics or videos.
Improve the accuracy of your content by updating outdated information.
Implementation of an affiliate program
An affiliate program is an association in which site owners pay affiliates (publishers) for sending them traffic or sales. Affiliates often write an article about their product, convince readers to buy and put the reference link.
Many companies choose this strategy today because it is a cost-effective way to drive traffic to your website and increase conversion rates.
Before choosing an affiliate, you should know who your target audience is. Publishers must be attractive to your consumers. Suppose your audience is teenage, publishers with an informal and fun tone of voice can work better for you. Choose wisely and you will get the maximum results.
Internal links
For some unknown reason, many website administrators tend to focus on third-party links and forget to implement internal links. It's a shame because both are equally important for increasing traffic to your website.
Google uses links (internal and external) to determine the value of a page. If there are many links to a page, Google believes that the page is important and will rank well.
So, it is clear how much internal bonding matters, right? That's why every time you create content, it is important that you include internal links to relevant articles. Suppose your post is about starting a business, you can insert links to articles about business ideas and business plans.
Another benefit of internal links is to keep visitors on your website. By providing internal links to relevant pages, visitors will not search for the information they need on the sites of your competition.
Use a CDN to improve the speed of your site
Google wants to offer its users the best browsing experience, so site speed is important in search rankings. As such, improving the speed of the site is imperative if you want to drive traffic to your website.
An excellent way to increase the speed of a site is by using the Content Delivery Network (CDN). It is a group of servers spread all over the world.
When someone requests to visit your site, the nearest server will respond by sending static content. As a result, the loading time is faster due to the short distance between visitors and servers.
Most CDN providers are paid, but you can get one for free with Cloudflare. All you need to do is add your domain name to Cloud flare and update the name servers. You can consult this simple step-by-step guide that will help you configure everything.
Facebook ads
The use of advertising on Facebook has been shown to be an effective way to drive traffic to your site. 30% of marketing specialists think that Facebook is the highest social media platform that offers the highest ROI (return on investment), in terms of digital ads.
Based on average costs, Facebook ads are a cheaper alternative than search engine ads. The average cost per click (CPC) in all industries is $ 1.72, and you decide how much you are willing to spend per day and for how long the ads will run.
The key to using Facebook ads is to make sure every dollar counts. Therefore, you must define your goals when creating a campaign, be it awareness, recognition or conversion.
Awareness: to reach new people and generate interest.
Recognition: to hook people to your website and find more information.
Conversion: to encourage visitors to buy your products.
Then, your job is to create a campaign that attracts the attention of your audience. There are some things you should do:
Write an excellent description: it must be brief, interesting or relatable.
It provides attractive visual elements: these would stop Facebook users when they move and force them to look at your ads. They can be images, infographics or videos.
Update your ads once the campaign ends: change the image and edit the descriptions a bit. If you use the same ads for months, they will lose effectiveness.
Create an informational landing page: you only have a few seconds to prevent visitors from leaving your site, so make sure that the page to which they will be redirected is informative and valuable.
Create a YouTube channel
You must have run into one or two videos in Google search. Most likely, you have watched YouTube videos, as research shows that 88% of the videos on the first page of Google SERP are from YouTube. Therefore, this video platform can be a goldmine to drive traffic to your website.
One way to generate web traffic quickly is by asking your viewers to visit your website and explaining the benefits they will get by doing so. You can do this by saying short sentences like "Take a look at typing perfect.com for a complete course on how to write faster," or put a call-to-action text on the video.
Another easy method that people often overlook is to use the description box. Write a call to action sentence along with your link in the description box.
Advertising on Instagram
Instagram is another social network that is very popular for advertising. It is best suited for those who target a young audience since 71% of its users are less than 35 years old.
As this social platform is owned by Facebook, the way it works is very similar to that of Facebook ads. You can choose the objectives of three categories and use a large number of orientation options (such as age, gender, language, country and many more).
Combine those options by choosing the ones that work best for your brand's goals. Otherwise, your money will be wasted on people who are simply not interested.
We suggest you experiment a lot with the content of your ad. Because Instagram is a visual platform, it is very important to have visually appealing campaigns.
You can use quotes, short informative videos, funny images, infographics, etc. Explore the options and create an ad that really represents your website.
Instagram is a great way to increase traffic to your website!
Influencer Marketing
Social media platforms have changed the way people look for what they need. Now, they admire influencers or those who are experts in their field. Therefore, if used correctly, influencer marketing can drive traffic to your website.
Implementing influencer's marketing is a relatively easy process. Choose the influencers you want to work with, then contact them and ask them to promote your products or services in exchange for a commission.
The best thing about this method is that you don't have to spend a lot of money. Many influential people are happy to receive gifts in exchange for their services.
Sponsoring YouTube channels
Sponsoring YouTube channels is a specific form of influential marketing. You pay creators to make a video in one of the following styles:
A dedicated sponsored video. The full video is about your products (such as unboxing videos or vlogs in which your products are the main focus).
A sponsored mention is when the channel owner advertises your brand or product at some point in the video. The product will not be the main focus of the video, but the Youtubers will explain why it is so useful to have it.
The price for sponsoring a video varies. The bigger the channel, the higher the price. Some channels also set a flat rate (pay per video) while others charge for views.
Some things to consider when choosing a channel are the size of the channel and the display speed.
Participate in LinkedIn
LinkedIn is a very exclusive social networking site, as it has a specific user group: skilled workers and professionals from all over the world. Therefore, this platform is a perfect place to drive traffic to your website dedicated to companies.
First things first, your LinkedIn profile must be complete. Make sure you have the basics covered (like summary, profile picture, website link, etc.). Customize your profile but keep it professional.
Posting company-related content on your LinkedIn will attract visitors to your website. The good thing is that you can target specific audiences that are interested in your industry.
Conclusion
We have shared some of the best free and paid methods to drive traffic to your website. To make it easier, let's take a look at some of the best:
Free methods:
Optimize your website's SEO: this will help search engines track your website easily.
Share content on social media platforms: so your content can reach a wider audience, attracting more traffic.
Update old content: it is very easy to do and will improve your traffic.
Payment methods:
Hire affiliated sellers: it is very profitable since you only pay if you get results.
Work with influential people: they can attract the public and convince your followers to visit your website and make a purchase.
Use Facebook ads: it is the largest social media platform and has the best chance of reaching all kinds of people.
Website owners seek to generate web traffic quickly, and many think they have to spend a lot of money, but as you have seen there are free tricks that work quite well. Try them and see how your website traffic increases!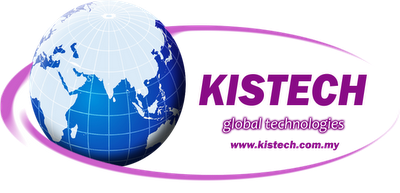 Are you looking for information on kistech? You have come to the right place! In this blog post, we will provide a step-by-step guide on kistech
Kistech Electronics Co.,Limited
www.kistech.com.cn
Kistech Electronics Co.,Limited is a professional electronics supplier established in 2014 in Shenzhen, China. Employing knowledgeable personnel, including …
Kistech Computers – Home – Facebook
www.facebook.com › Pages › Businesses › Local service › Business service
dealer in: Laptops,Branded Computers,,Accessories,Electronics,Data recovery & Computer Services 20100, Nakuru, Rift Valley Province, Kenya, 20100 1261.
Kistech devices – DeviceAtlas
deviceatlas.com › device-data › devices › kistech
Explore our device data. Drill into information and properties on all devices or contribute information with the Device Browser. Use the Data Explorer to …
Kistech – Tech in Asia
www.techinasia.com › companies › kistech
Kistech is a boutique firm specialized in IT advisory specialized in digital transformation, market research, and developer community development, …
KISTech – Overview, News & Competitors | ZoomInfo.com
www.zoominfo.com › kistech
View KISTech (www.kistech.com) location , revenue, industry and description. Find related and similar companies as well as employees by title and much more.
Kistech Investor Profile: Portfolio & Exits | PitchBook
pitchbook.com › profiles › investor
Information on investments, active portfolio, exits, fund performance, dry powder, team and co-investors for Kistech. Use the PitchBook Platform to explore …
KIS Technologies | Digital Ticketing Solutions
www.kisticket.com › kis_technologies
Services. KIS Tech · KIS Ticket · KIS Kiosk · KIS Park · KIS Wallet. Resources. Careers · Support · Contact. Account. Login · Terms of Use.
Kistech (@kistechcol) • Instagram photos and videos
www.instagram.com › kistechcol
Kistech. Shopping & retail. Bienvenidos a KisTech tu tienda de tecnología!! Hacemos tus sueños gamer realidad! www.kistech.com.co. 25 posts. 141 followers.
@kistech/kis-ui – npm
www.npmjs.com › package › @kistech › kis-ui
Jody Patfield's Post – KIStech #protectyourself #threat – LinkedIn
www.linkedin.com › posts › jody-patfield-7a272a4_kistech-protectyourself…
IT Chat with Matt Ramos and Jody Patfield of KIS Technologies discussing a new (scary) and recently found vulnerability within the commonly used Java …
KISTech Courses & Fees 2022 – ,Bhopal
www.shiksha.com › Colleges in Bhopal › KISTech
Find Fee Structure along with Course Reviews, Cutoff & Eligibility. Download Brochures & Admission details of all courses at KISTech.
Which is better? Compare KISTech for B.Tech Placements … – Shiksha
www.shiksha.com › compare-kistech-id-245696
Compare KISTech on their Fees, Placements, Cut Off, Reviews, Seats, Courses and other details. Download free information on Admission details, …
(Retired) KISTech Communications Corp. – SP Home Run Inc.
www.sphomerun.com › managed-computer-consulting-glossary › retired-k…
| [KISTEC] 地方独立行政法人 神奈川県立産業技術総合研究所
www.kistec.jp
KISTECでは「横浜相談窓口(よこはまブランチ)」でKISTEC職員による無料技術相談や専門のデザイン相談員によるデザイン相談に応じています。 県ヘルスケアバナー. 神奈川 …
Entity Name List – Sunbiz.org – Division of Corporations
search.sunbiz.org › Inquiry › corporationsearch › SearchResults
Corporate Name, Document Number, Status. KISTECH COMMUNICATIONS CORP. P02000005604, NAME HS. KIS TECH & MORE LLC, L21000124291, Active.
What to Do If Your Amazon Fire Tablet Has No Sound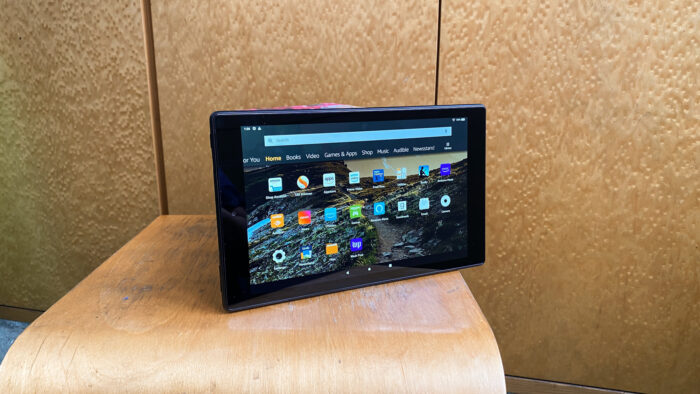 The popularity of the Amazon Fire tablet has probably even taken Amazon by surprise. It has sold millions and still sells very well, thanks to an excellent price and regular discounts. The Fire tablet is very good hardware for the money, but problems inevitably arise when you sell it in such quantities. One of the most common is that the Amazon Fire tablet does not include audio.
As far as user feedback goes on the Fire tablet, this no sound issue happens when using speakers or headphones, but both. There are several troubleshooting steps we can do for sound issues and they are pretty high level. When these will finish, you replace the speakers or the tablet itself.
Before we do that, let's troubleshoot Fire tablet sound issues.
Amazon Fire tablet has no sound from speakers
If your speakers are not working on your Amazon Fire tablet, there are a few basic troubleshooting steps we can do.
control volume
It sounds incredible, but you'd be surprised how many people overlook the simplest checks. The volume buttons are on the outside of the Fire tablet and can be easily pressed accidentally. Test the sound by pressing the volume up button several times. You should see the on-screen volume slider change and ideally, you should listen to the media being played.
Try different media
Another easily overlooked troubleshooting tip is to try different media. If you're watching a movie, try an MP3. If you're on YouTube, try Pandora. Try a few different media types to make sure it's a tablet or speaker before you try too hard.
Restart the fire tablet
If you've been using your Fire tablet for a long time or just want to be sure, force a soft reboot to refresh all the settings and hopefully you will get sound through these speakers.
Press and hold the power button for 20 seconds until the screen goes black.
Wait for a few second to make sure it is close completely.
Press and hold the power button again to start.
If the problem is software, a reboot should address it. After Fire OS reinstall, try sound again and see what happens.
Try headphones
If you have a pair of headphones, plug them into the jack and see what happens. If there is sound, there may be a problem with the speakers. when if there is no sound and you have already changed the sound source and rebooted, it may be a more serious hardware problem.
Amazon Fire tablet has no sound with headphones
The basic troubleshooting steps for headphones are the same as for speakers. Check the volume and make sure your Fire tablet is not muted, try different sound sources, and restart the tablet. If the problem persists, there are a few things to check.
Check the seats of the headphones
Make sure your headphones are firmly seated in the socket as the headphone jacks are badly weak. The specific shape of both means that the jack plug must be securely in place and should be obvious when connected correctly. This is not always the case, so perform a visual check and do not try to pull the jack plug too far.
Try different headphones
If you have multiple headsets, swap them for testing. Or try your headphones on a different device to prove it works. Any device will do, as long as you know audio works.
Clear jack
Jack sockets are like hub holes as they collect dust and dirt. The only safe way to clean the headphone jack is to use compressed air. If you have some around, use the precision nozzle to pull it into the headphone jack and push the dirt out.
You can also perform a visual check using a flashlight to make sure nothing is blocking the jack. This shouldn't be an issue once your headset is in place, but it's better to check.
If none of these tricks work and your Amazon Fire tablet still has no sound, you can try to force a software update or do a factory reset. After that, your only alternative is to return the Fire tablet if it's under warranty or replaces the speaker, which isn't for the faint-hearted.
NOTE: If you want to sell on Amazon, you basically have many different options. However, keep in mind that you cannot use lobko to auf amazon verkaufen
Amazon is the largest online marketplace in the world. Shopify is an official Amazon partner, enabling entrepreneurs like you to sell your products on Amazon too.