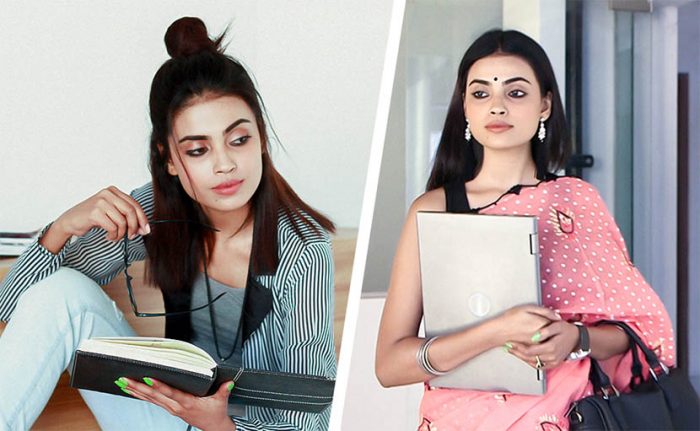 Entered a new job life? Now is the time to learn your office etiquette. Does office etiquette mean doing your office work on time and maintaining good relationships with colleagues? Well, tell me why you are not thinking about clothes! Maintaining an official dress code is also one of the most important aspects of office etiquette. Let's see what the formal and casual dress code should be?
1. Corporate dress code
There is a seriousness in the word 'corporate'. So I want the clothes to have a touch of seriousness. As a corporate official dress code, you can choose our native cotton sari and kameez with your eyes closed. Large neck blouses and knotted blouses should be strictly avoided in the case of saree blouses.
The color must be light in all cases like sari, kameez, or suit. Generally, light blue, white, light pink, gray, or gray colors are predominant in formal wear. However, according to various experts in the fashion world, it is better to avoid khaki-colored clothes. Sari texture is very thin – like muslin, the net can not be. In our country girls usually do not wear suits. However, if you want, you can wear a blazer with formal pants, formal shirt.
It is better not to wear a necklace around the neck. You can wear earrings like tubs, but it must not exceed your earlobes. Satchel with a small handle-type leather bag. A formal leather or chain watch will fit well. And legs? Wear 1-3 inch Toe Closed Heel. Now if the hair is short, comb it nicely and keep it open. And if the hair is up to the bottom of the shoulder, then you are ready to do a ponytail or chignon bun! Want makeup too? If you want, lighten the foundation and any lipstick of nude color and light eyeshadow. Busy! A whole classy look!
2. Creative dress code
When you are creative then your outfit also wants to express it. Formal outfits are totally incompatible with creativity. Creative people want exuberance of mind. Even if the clothes do not have different colors and styles. So what's the point? Of course, do not office after party dress! But yes, the casual style in the creative office dress code is perfect! Many options are now at hand for your office. You can choose any color of clothing you want. You can wear your own tops with jeans or leggings! Whether it's cotton, knitted, or georgette.
But the condition is the same, the dress must be modest. If you want, you can wear a T-shirt, fatwa, button-down collar shirt as tops. There may be various variations in their cutting! It would also be great to wear a cape or shrug as you like. Color binding is not always for creatives. Illuminating should be done without wearing any clothes. There are no restrictions on wearing a leather or leather jacket. If you want to keep your hair open, it will not be wrong to tie it again! Even wearing a formal tub from a fancy feather pendant in the ear is not acceptable.
Wearing a fashionable locket around your neck will make you feel quite a gorgeous personality. Fashionable watch in hand, the bracelet will give you a more stylish look. Since creatives have to spend a lot of time outdoors, they can carry a large classic handbag. Usually, Mule Shoe looks very smart in the office. If you apply makeup, you can have a very gorgeous look with light and dark colored lipstick.
Whether you work in an office like corporate or creative, adhering to the right dress code according to the office will reveal your tasteful personality. Official attire does not have to be a very expensive or well-known brand. Professionalism will be maintained even if you adhere to the official dress code as much as you can. So, from now on, choose the official dress code by understanding your office and work type!