3 Oils Remove Dark Circle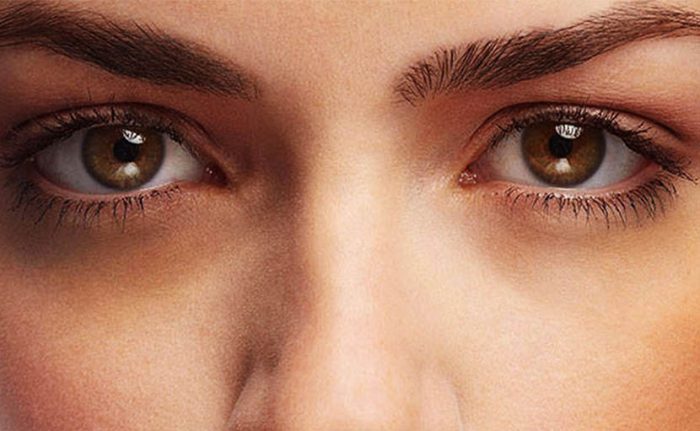 Worried about dark circles or dark circles under the eyes? People who suffer from dark circles always look dull and tired. Due to the black spots under the eyes, in many cases, even if you apply makeup, the look looks bad. There are many ways to get rid of dark circles. One of them is the use of oil. For many years, the use of different types of oils has been used to remove dark spots on the eyes, improve blood circulation and increase the softness of the skin. Oil massage increases blood circulation under the eyes and the skin around the eyes gradually becomes softer and brighter. So today let's take a look at 4 types of oils, which will get rid of dark spots in your eyes very quickly as a result of regular use. And using these oils will also protect the skin around your eyes from wrinkles.
Effective oil massage therapy to eliminate dark circles
Close your eyes when using the oil. Finger massage around the eyes is a key element of the therapy technique. Massage by applying gentle pressure around the eyes. The massage should be started from the bridge of the nose, then gently move upwards around the eyes and again gently massage the eyebrows and the lower part with a little pressure. When massaging the area around the eyes, gently press with your fingers, this will speed up the blood flow to the tissues. Massage 4 to 5 times daily for best results.
Now let's go straight to the oil-
Some oil to remove dark circles
1. Coconut oil
Dark circles don't just mean black skin – wrinkles around the eyes or rough skin are also a part of dark circles. Coconut oil is an excellent source of Vitamin E, Lactic Acid and other nutrients which are extremely effective in repairing the skin, tightening the pores, reducing skin inflammation, moisturizing the skin and helping to remove dark circles very quickly. In this case, Skin Cafe's coconut oil is 100% pure and a perfect choice.
How to use-
Slice equal amount of potato and cucumber and blend in a blender and make a smooth paste. Apply it on the face and leave it for about 20 minutes to dry. Then wash with normal water and let the skin dry. Then gently massage coconut oil around your eyes with your fingers. Leave it overnight, wash it off in the morning and get a fresh look.
2. Almond oil
This oil helps in reducing the wrinkles and fine lines of the skin and restores the smoothness of the skin. This oil moisturizes the skin by increasing blood circulation and restores radiance to the skin by reducing darkness from within. If you want almond oil, Skin Cafe's almond oil is very pure.
How to use-
Wash your face thoroughly with a good facewash suitable for your skin and gently wipe with a face towel. Now mix one tablespoon of honey with 1 tablespoon of almond oil well. Now massage this mixture around the eyes for about 5 minutes before going to bed at night. Leave it overnight and wash it off in the morning and see if the black spots on the eyes look much lighter.
3. Castor oil
The best oil for brittle and rough skin is castor oil. With regular use of this oil you can also get rid of dark circles and eye bags in a very short time. Skin Cafe has 100% pure castor oil.
How to use-
Mix equal amounts of castor oil and coconut oil in a bowl. Massage under and around your eyes with light pressure. Apply it at night and wash your face with a good facewash in the morning and see the positive results.
How to use-
Rinse your face with warm water and wipe your face with a soft dry towel. Then dip a cotton ball in Lavender Essential Oil and massage around the eyes for 5-6 minutes. Then leave it overnight and wash it off in the morning.
For best results, follow any one of the above procedures at least once a day for 30 days. You will be able to understand the difference very well.