3 reasons why TikTok is here to stay and why it is becoming increasingly popular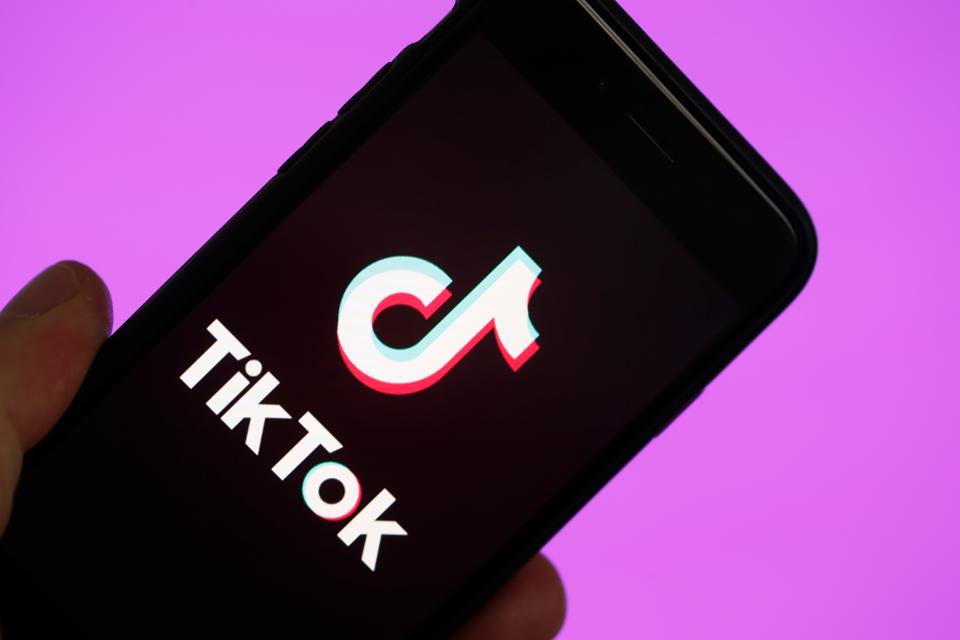 Whether you are an avid content creator, an entrepreneur with a marketing vocation, or simply desperately dream that your children stop doing stupid dances that were found on TikTok, I have news for you: TikTok is not going to disappear any time soon.
Social media apps come and go, but the consumption of video content continues to grow. The hours spent on content consumption on a smartphone are on track to eventually exceed the hours spent watching television, and the current quarantine is likely to accelerate these consumption trends.
Consider TikTok's impressive growth statistics :
As of this writing, TikTok is the most downloaded free social media app, and the second of all app downloads only after Zoom.
US users account for 20 percent of all TikTok revenue
According to an online research project from the Influencer Marketing Hub, the engagement rate is higher on TikTok than on other social media platforms (higher than Instagram and five to 10 times higher than Twitter, depending on account size. ).
TikTok is a triple threat because it combines seamless video creation, an entertainment-based social network, and one-touch syndication options.
Why TikTok is the new Instagram
Instagram's secret sauce at the time of its 2010 debut was that it allowed users with no prior photography experience to instantly create nice images and share them on a social network. Consumers can apply filters and express their lives visually from the palm of their hand.
Just 18 months after launch, Facebook acquired Instagram, which had zero dollars in revenue at the time, for $ 1 billion, a risky gamble that many analysts now see as the purchase of the decade. The time spent by Instagram users on the platform continued to increase in subsequent years and has only recently stabilized.
TikTok offers a similar "skills acquisition" experience, except this time its users can become expert cameramen. Everything you need to create a multimedia experience, from trimming clips to adding soundtracks and filters, can be done entirely within the app and easily shared with friends, which is key to increasing the time spent on the platform (and potential advertising revenue for TikTok's parent company, ByteDance ).
Here are three key components of the TikTok interface that will ensure its popularity for the coming months and years.
1. The TikTok content editor is native
The app's features to record images, quickly trim and merge clips, and incorporate music and voice effects at the touch of a button make it a hobbyist's dream. In case you are new to TikTok:
Videos are 15 seconds long, but users can create a chain of up to four 15-second segments at a time
Videos can be shared publicly, sent to selected accounts or can remain completely private
Tagging other accounts, hashtags, and saving videos to your own albums are part of the ecosystem
The trim feature is particularly attractive because it allows creators to create a storyboard from a video, and then quickly produce and publish a finished product.
2. The TikTok feed is designed to make viral videos
The TikTok home page is much more like Twitter than Facebook or Instagram; Viral videos with a large share move to the front of the line and comprise the feed, and are shown one video at a time (although a "Discover" tab allows you to browse specific topics or hashtags).
This is part of TikTok's competitive advantage: endless prompts make participation easy because you don't need to have anything interesting to talk about to get started. Performance-oriented videos are embedded in TikTok's DNA, especially after ByteDance acquired the lip-sync app Musical.ly in November 2017 and absorbed its features into the TikTok experience.
To know more: Ultra-basic guide to use TikTok in your brand
Fun dances and hashtag-powered challenges spread at breakneck speed, and at TikTok, the value of entertainment is paramount. The result is that burrow users enjoy going down, and that's good news for potential ad revenue.
3. TikTok assets are easy to publish
Everett Rogers, professor of communications and author of the popular 1962 book Diffusion Of Innovations, divided adopters of new ideas and technology into five categories: innovators, early adopters, the early majority, the late majority, and laggards.
Rogers' research cites both effective communication channels and a social network as factors in the proliferation of ideas, and TikTok does it at full speed. Although innovators and early adopters together account for only 16 percent of the population, the app's options for syndicating both the videos a person creates and the videos they discover (such as the Instagram story feed), means that the app content is exposed to others, large audiences TikTok content is already created as vertical video, so one-touch syndication to Instagram Stories is very easy and will probably contribute substantially to the organic growth of platform users.
Whether you're a content creator or more of a social media prowler, you're likely to hear about TikTok in the coming months and years. Consider getting into fashion, even if it's just for inspiration and watching the latest 15-second videos that expert users around the world are creating now.
9 Great Benefits of Google Lens App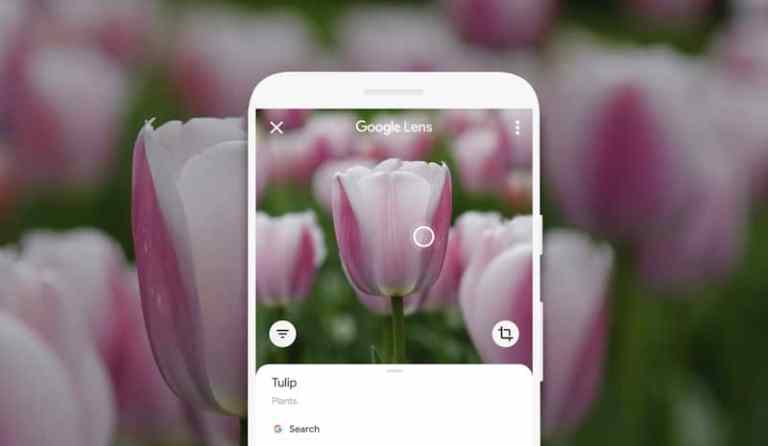 Google Lens is an app from Google. This is one of the best apps from Google. Most people in our country know nothing about this app. Proper use of Google Lens can be of great use in everyday life.
No matter what type of smartphone you are using, after reading this post you will be inspired to use Google Lens after learning about the functionality of Google Lens. Let's find out what Google Lens is and how to use Google Lens.
What is Google Lens?
Google Lens is an image recognition software that Google released in 2016. The app was originally created to provide information about an object or object through visual analysis.
Google Lenses can be used to learn about an animal, plant, object or place using images. Simply put, Google Lens is similar to Google Search, but in the case of lenses, the information is searched through images without typing. That means you can search with pictures in Google Lens.
Features of Google Lens
There are currently a total of 6 modes in the Google Lens app. The modes of Google Lens and their function are:
Auto: Open the Lens app and scan whatever is in front
Translate: The live translation feature can be used by pointing the camera at any text
Text: Any type of text can be heard or copied from the picture
Shopping: Scanning a product or its barcode to find a way to buy a product online
Homework: Step by step homework solution
Dining: Lens the popular and best reviewed dishes by scanning the menu of a restaurant. Tip and bill calculation can also be done by scanning the receipt
Download the Google Lens app
The Google Lens app can be downloaded from the Play Store on Android phones. Click here to download the Google Lens app for Android phones.
On the other hand, there is no separate Google Lens app for iOS users. Instead, the Google Lens app feature can be used using the official Google app or the Google Photos app. Both apps can be downloaded from the App Store.
How to use Google Lens
Google Lens can be used in multiple ways. First of all, Google Lens can be used directly on the Android phone through the app. In this case, Google Lens can be used by entering the Google Lens app and selecting the desired mode. Images in the gallery from the app can also be scanned through the lens.
Pictures already on the phone can be scanned using Google Lens. This can be done easily with the Google Photos app. If you enter any image in Google Photos app and tap on the lens icon, the image will be scanned in Google Lens. Similarly, images can be scanned from any app by tapping the share option and selecting the lens.
Google Lens features can also be enjoyed using the official Google app. In this case, Google Lens can be used by entering the Google app and tapping on the lens icon in the search bar.
The rules for using Google Lens are known. Now let us know in which cases Google Lens can be used.
Scanning barcodes
Barcodes can be scanned using the Google Lens app. To scan the barcode on any product, enter the Google Lens app, place the camera on the barcode and tap the lens button to get the barcode information. There are also additional benefits to using the shopping mode in the Lens app for scanning barcodes.
Know the information in the picture
If your phone's Google app doesn't already have the camera scan option, you can scan the gallery's photos. Any information in the image, such as plain text, barcodes, popular people, etc. can be found using the Google Lens app. To use this option, enter the gallery and tap the share button for a specific image. You can also enter an image from the Google Photos app and tap the lens button, but the image on the phone can be scanned through the lens.
What is Google Drive and how to use it?
It is easier to copy text from a picture using Google Lens than to look at a text from a picture. Open the Lens app and select the text mode. Then aim the camera at any writing and take a picture. Then select the text in the image and tap on the copy text, the text in the image will be copied. Similarly, text can be copied from any picture in the gallery using the lens app.
Translation is one of the most useful features of Google Lens. Any text can be directly translated into more than 100 languages ​​using Google Lens. The funny thing is that this work happens in real-time. This means that if you hold a text in another language in front of you, the text will be displayed directly on the screen in your comprehensible language.
Google Lens basically does the work of live text translation using augmented reality and Google's awesome translation service. This feature can come in handy in almost any situation. This feature is very useful especially when going abroad. To use this feature, enter the Google Lens app and select Translate mode.
Help with math homework Recently, a separate feature called Homework has been added to Google Lens to solve math problems.
Top 5 YouTube Alternative Apps for Ad-Free Videos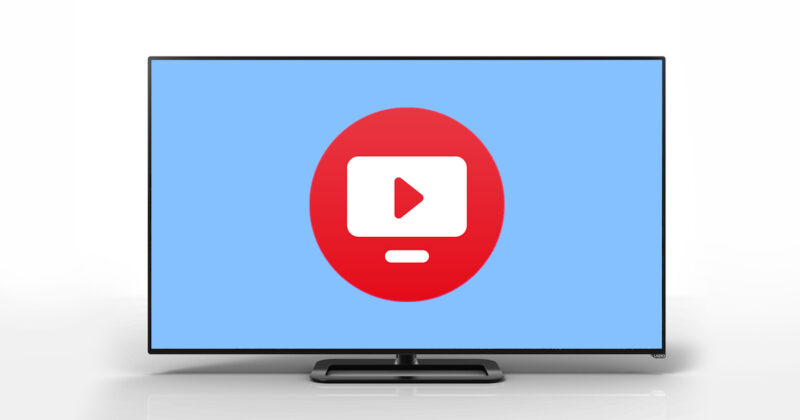 YouTube, the world's number one video-sharing platform, is so popular that it receives more visitors every day than Bing and Yahoo. As a matter of fact, when we look at the Android application store Google Play Store. YouTube ranks first among the most downloaded entertainment applications. Many YouTube alternative apps are listed below.
Despite its popularity, YouTube has some unloved features. For example, advertisements have become quite annoying. Likewise, if you have not purchased YouTube Premium, you cannot assign music and videos to the background.
Fortunately, alternative applications which you can utilize at this point come to the rescue. These applications, which suggest the similar to YouTube with a dissimilar border, are both ad-free and we are able to play music in the environment.
1. NewPipe
NewPipe which we are able to define as a lightened and free of unnecessary features of the YouTube application stands out with its compatibility with Google Play Services.
The YouTube alternative application, which takes up very little space in the internal memory, is especially ideal for old phones with low RAM and storage space. Apart from that, you can play YouTube contents in the background, show them pop-ups, and download videos.
2.OGYouTube
Imagine a YouTube app that is completely ad-free with options to play videos in the background and direct downloads. That's exactly what OGYouTubeis. Moreover, it looks the same as the original YouTube app we know. The only difference is that it hosts some special buttons.
Moreover, it is also possible to log in to this application with the Google account you are currently using. Another advantage is that it does not require roots.
3. TubeMate
Another popular YouTube alternative application that you can install on your Android device is TubeMate. The program, which allows downloading videos in HD, SD, and MP3 formats, supports different resolutions. Moreover, you can download videos not only from YouTube but also from various platforms with technology such as Dailymotion.
TubeMate, which is preferred with its simple and useful user interface, has the feature of saving downloaded videos directly to the SD card in its settings.
4. VidMate
In addition to watching the latest vision movies, an application where you can download videos from sites such as YouTube, Vimeo, Dailymotion, YouTube, Instagram, FunnyorDie, Vine, Tumblr, Soundcloud, and Metacafe VidMate. Thanks to its user-friendly interface, you will warm up to this program in seconds.
5, FlyTube
Despite its small size of 3.5 MB, the YouTube alternative application named FlyTube which performs unexpectedly well has found its place at the end of our list. But that doesn't mean it's bad. Like most other applications, it supports many features such as playing videos in a window, playing music in the background, and downloading.
How to promote Music on Reddit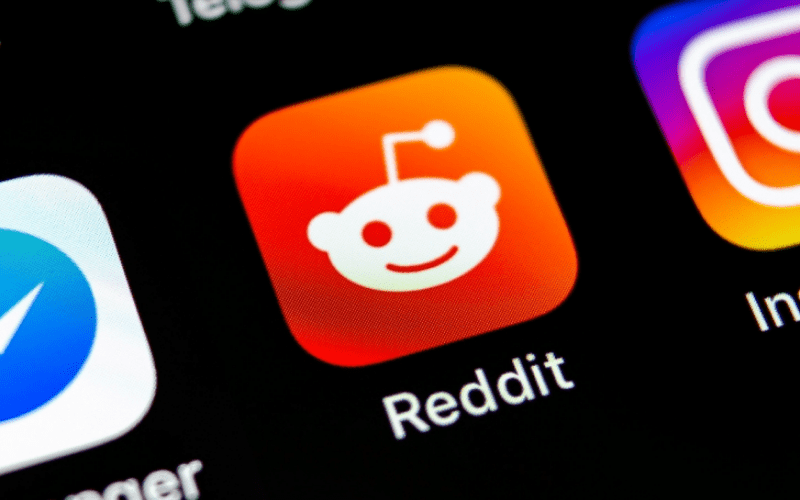 Reddit is an incredible resource for musicians. Of all the web platforms used to share and promote your music. Get advice and reviews from the public and other artists, Reddit is often underused. And this is not without a cause: the only effective way to tackle it is to take the time to understand the platform and be authentic. To take advantage of it, you have to be genuinely willing to join a community and share useful and original content.
What are the benefits of buying Reddit followers?
In the U.S. alone, Reddit has over 14 million subscribers and is the 10th most popular website.
You can grow a Reddit fan base in the same way that you can grow Twitter followers.
Your profile post will be seen more by others. Which may result in you getting more upvotes and comments.
The more followers you have, the more popular your profile becomes.
Learn more about how to buy Reddit followers for your profile.
Reddit Upvotes – why do I need them?
Over 14 million unique visitors per month view Reddit in the U.S. alone, making it the tenth most popular website in the country.
The site provides great traffic and is a very active community.
The public will be more inclined to believe your comments due to upvotes.
As your message, brand, or product receives more upvotes, the more popular it will become.
Buy Reddit Upvotes and let your profile become more popular.
Reddit is a great resource and a great space for discussion, with around 14 million users, touting regular posts from experts in their fields. Exploiting the potential of the feedback that you will be able to receive, as well as sharing your own expertise, are sure values ​​for building your musical offer by supporting other projects. So where and how do we start?
1. On Reddit, read and observe before you start
To grow your presence on Reddit and your conversations. It's best to start with the little music-related subreddits, where you can make authentic connections with other musicians.
If you want to be part of a community, take the time to understand its culture and points of interest. The first step in posting to any new subreddit is preceded by reading the rules, carefully crafted over time by the moderators.
2. Show and don't tell – your history says it all
Reddit greatly prefers substance to form, rejecting anything that looks like spam. Hasty promotional messages will surely meet with skepticism, getting little or no response. Conversely, insightful medium- and long-term participation in a community will generally be worth reciprocal feedback.
Any user can see your intentions at a glance by viewing your post history. A Reddit profile with a history of interesting and useful participations is much more likely to be well received than a profile that has obviously been created to promote a music project.
3. What can you bring?
If your strengths and areas of expertise in music. What anecdotes, tips and experiences can you share to improve the discussion or entertain readers, who in principle will be mostly musicians? Have you had an experience similar to that of another musician in the past? How did you manage it? For example, a sound engineer will be able to give feedback to editors sharing musical projects in the process of being created. Someone who has organized a lot of concerts will easily be able to post tips and steps on how to get started with their first showcase, and so on.
4. Share your story
Reddit's anonymity limits superficial interventions. Reddit highlights the human before the artist, with users fond of anecdotes. Sharing the context of your musical project, your adventures, and challenges. and the most comical moments will humanize your message while highlighting it.
5. Ready, set, go!
There are hundreds of music related subreddits, here is our selection. You can also check out Reddit's official list of all music subs, and dig deeper into the niche communities that matter to you.
Reddit is an amazing playground and discussion ground. Where a good conversation is valued far more than a compelling image – be natural, enjoy the discussion, help other musicians, and share their music. The community will give it back to you if it is respected, supported, and valued.
Radio Promotion
As a Newcomer Management Agentur, we promote your music on popular radio stations through our exclusive partners and contacts.
Well connected
We support you in marketing. Starting with your own band website, CD production, and your first gig.