3 Things You Must Know Before Cooking for a Crowd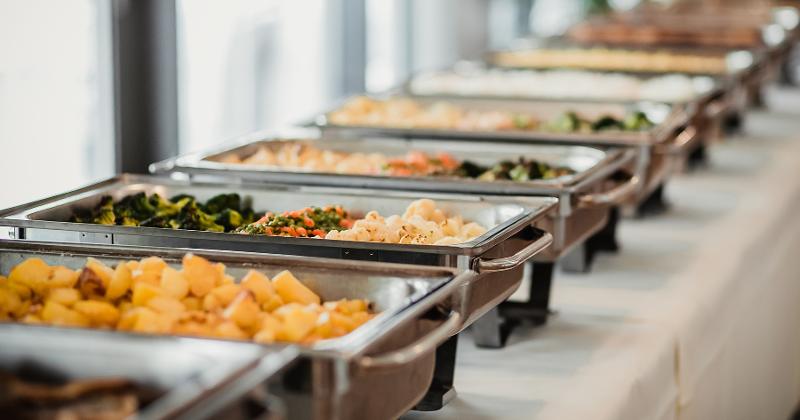 If you're like most people, entertaining friends and family over the holidays can be a real stress.
On the surface, cooking for a crowd might seem harder than cooking for just a handful of people. Crowding the ingredients and utensils in the oven often leads to chaos and failure.
Even seasoned chefs go for failure when trying to cook for big gatherings.
And the question is, how do you handle cooking with others while still maintaining safety in the kitchen and keeping this experience positive?
We want to help, so keep reading about how to cook for a crowd successfully!
Do Your Research
If you're planning on cooking for a group of people, do your research first. This means finding out what the guests will like and dislike, as well as any dietary restrictions they may have.
And also, knowing how many people you will be cooking for is necessary, as this will affect the amount of food you need to prepare. This will help to ensure that everything goes smoothly on the day of the event.
Plan Ahead and Make a List
To feed a crowd can be a daunting task, but it doesn't have to be. Plan ahead and make a list of everything you'll need to do and make sure you have all the ingredients and supplies you'll need.
Keep in mind that you need to start cooking early so that you can avoid any last-minute rushes.
Cook familiar foods like perfectly cooked pork chops that you know everyone will like. If you're serving alcohol, make sure you have enough for everyone and keep an eye on how much people are drinking.
Set up a buffet so people can help themselves and clean up as you go so you're not stuck with a huge mess at the end of the night. With a little planning and preparation, serving a group can be a breeze.
Last but not least, make a list of what needs to be done and who will be doing it, and go over it with your helpers. That way, when things start to get chaotic, you can all refer back to the list and make sure everyone is doing their part.
Ensure Everyone's Safety
If you're considering cooking for a large group of people, there are a few things you should keep in mind to ensure everyone's safety. First, make sure you have enough space to work in and that your kitchen is well-ventilated.
Second, be aware of food allergies and try to accommodate as many as possible. Third, cook food thoroughly and avoid cross-contamination by using separate cutting boards and utensils for raw and cooked food.
Finally, be sure to keep hot food hot and cold food cold to avoid foodborne illness.
Happiness Is Cooking for a Crowd 
Some things to keep in mind before cooking for a large group of people include considering dietary restrictions, having enough utensils and cookware, and allowing enough time to properly prepare the food.
Keep your guests in mind when cooking and be sure to have a plan before starting to cook to avoid any stressful surprises.
Also, give yourself plenty of time to prep and cook. Most importantly, relax and enjoy yourself – cooking for a crowd can be a lot of fun!
Found this article helpful? If yes, then keep reading for more tips and guides.