4 Tips to Remove Nose Area Black Patches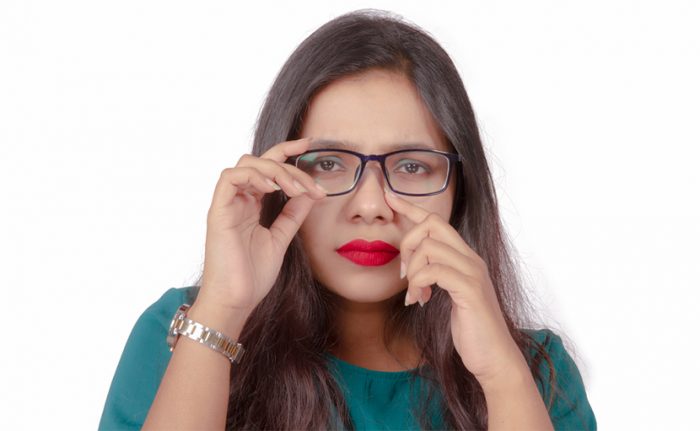 Any kind of spot or stain on the face is uncomfortable. Because these spots spoil the natural beauty of our face. Spots can be due to various reasons. Many of us rely on spectacles to get things done on a daily basis. But as a result of wearing glasses all day long, we often encounter a common problem, which is the appearance of dark spots on both sides of the nose. Many times these spots remain on our face for a long time due to not paying attention to them. But there are some simple home remedies that can be a simple solution to this difficult problem. How? Let's find out today about 4 ways to get rid of dark circles on both sides of the nose!
Learn how to get rid of spots on both sides of the nose
1) Potato juice to remove black spots
An increase in the amount of melanin in our skin causes darkening. Many of us know how effective potato juice is to get rid of this darkening of the skin. For this, the potatoes should be cut thin first. Massage with potato slices for 15 to 20 minutes on the areas where there is dark feeling on both sides of the nose. If you want, you can make juice by blending potatoes. Massage the skin in the same way with the help of cotton, just like you apply toner!
2) Cucumber and lemon juice can be an easy solution
Lemon juice naturally helps to brighten the skin. It is not even compared as a bleaching agent. But if you apply it directly on the face, it can be a problem, so you can mix it with cucumber juice. Mix a few drops of lemon juice with cucumber juice and massage it well in a dark place for 10 to 15 minutes with the help of a clean cotton. If you apply it 3 to 4 times a week, you will see the benefits in a few days.
3) Tomatoes brighten and smooth the skin
Tomatoes work like magic to remove any dark spots. Because tomatoes contain a lot of vitamin C and vitamin A. It also contains anti-oxidants. Many of these ingredients work to remove skin blemishes. For this, take a ripe tomato and cut it into slices. If you want you can add a little sugar in it. Now gently massage your face. The mixture of sugar with tomato juice acts as a natural scrub.
4) Aloe vera gel to solve all problems
We all know more or less about the quality and effectiveness of aloe vera. Those who have aloe vera plants in their home can cut the aloe vera directly from the tree and use it to extract the gel. Those who have trouble using aloe vera directly can also buy and use processed aloe vera gel from the market. Aloe vera works very quickly to remove any blemishes on the skin. Apply aloe vera gel before going to bed at night. Rinse your face thoroughly with water in the morning. Use at least 2 to 3 times a week. It is also very helpful in removing acne scars as well as spectacle scars.
Those who have experienced this type of problem as a result of wearing glasses for a long time, must be aware of taking care of their own skin. Many times even fine spots remain permanent due to lack of timely care. No use of makeup or concealer can provide long lasting solution. Today we have learned about 4 ways to get rid of dark spots on both sides of the nose with some ingredients at home. I hope this will be much more helpful for you. And you have cosmetics for skincare authentic products by your side. You can buy the product you need from the shop or online.