5 Reasons Why Your Skin Looks Tired and How to Fix It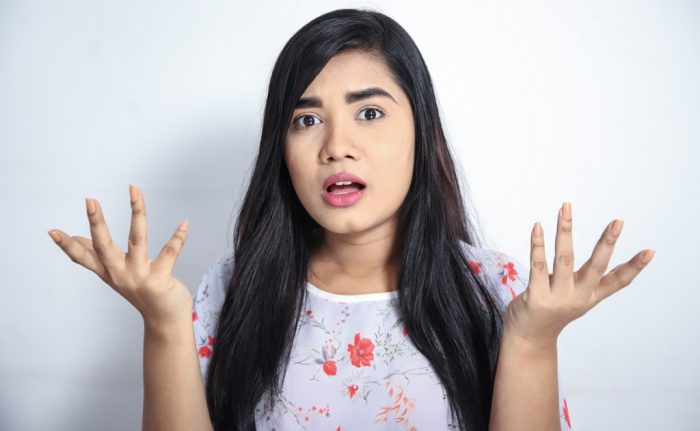 Suddenly he noticed that the skin looks dirty, there is no glow, it looks very tired! Fatigue is visible on the skin from outside, isn't it? Again, it can be seen how the face has become lifeless on any day of invitation or special. Many people are confused about how to get a fresh look without makeup. Is there any shortcut way to refresh the tired skin? In this busy life we ​​want instant solution! Today I will share how to quickly bring freshness to the tired looking face. Then learn how to make a tiered face fresh and lively in just a few minutes.
Why does the skin look dirty and tired?
Well, have you ever wondered why skin looks pale and tiered? Have you tried to find out which factors are responsible for this? I know, most of the time the answer is no! In regular life we ​​are making a lot of mistakes, which is causing early aging signs on the skin. At the same time the beauty of the face is lost, the skin looks lifeless and tired. Let's find out first what are the reasons behind this.
Dehydration
Dehydration reduces the volume of blood flow to the skin cells, making your skin look dull and tired. The freshness of the skin is lost very easily.
Do not exfoliate
Naturally new cells are formed in our skin and after a certain period of time it turns into dead cells. When dead cells or piles of dead cells accumulate on the skin, the skin becomes very rough and rough.
Stress and lack of sleep
Fatigue and nausea are seen on the skin if you do not get proper rest or lack of adequate sleep. Stress can cause hormonal imbalance in our body, which can also affect the skin.
Malnutrition
If you do not have adequate amount of nutritious food in your regular diet and if you are accustomed to unhealthy food then that effect also falls on the skin! Follow the healthy diet chart to get fresh and vibrant skin but must.
Lack of care
It is often seen that by neglect we may not be applying moisturizer to the skin, not taking proper sun protection before going out in the sun. It can easily get dirty and rough on your skin. Low humidity levels, pollution, the intense heat of the sun, these have a very bad effect on the skin.
An easy way to relieve skin fatigue
When I look at the face in the mirror after getting some time at the end of the busy day, it seems as if it is lifeless. Do not have the energy to do beauty for too long! What is the easiest way to make Tiered Face fresh and lively then? In our BG life, everyone wants a quick solution. Let's know now about the easy way to get rid of skin fatigue.
How to make Tiered Face fresh and lively?
1) First of all, clean your face very well with the face wash of your choice. Massage the face from bottom to top in a circular motion. It cleans the skin properly and increases blood circulation. Now use scrub to remove dead skin cells. Wash your face by gently massaging it for 2/3 minutes. Wipe the skin with a towel and spray rose water. Busy, skin fatigue disappears! Rose water boosts the hydration level of the skin and gives a refreshing feel.
2) Ice massage will work very well as an instant solution to make the skin fresh and vibrant. Mix a few drops of lemon juice, water and cucumber slices together and put it on the istra and make ice. Come from outside and wrap ice in a clean cotton cloth and massage it on the skin. It gives a soothing feel to the skin and also helps to reduce the visibility of open pores.
3) Aloe vera gel is the easiest solution to make the skin refreshing. Thoroughly clean the face and apply aloe vera gel for 15-20 minutes. Then wash your face. Aloe vera gel restores the softness of the skin. The skin stays fresh and hydrated for a long time. If you use aloe vera gel in the fridge on a hot day, you will get relief.
4) When the skin feels dehydrated, the use of sheet mask may be the easiest solution. Suppose you come home after a long day, very tired, the skin looks much more rough-dry! After a while you may be ready for an invitation. Apply instant sheet mask, wait 15 minutes and remove. Apply the Access Siramtuku dab dab on the face. There is no need to wash your face with water. However, if you feel sticky, you can wash your face.
In addition to this, proper diet and sleep are required
Healthy diet and moderate sleep cannot be skipped. No matter how much you take care of your skin from the outside, you need to make sure that your skin gets proper nutrition from the inside as well. If you want to get bright and soft skin, you have to follow a skincare routine on a regular basis. If you go out during the day, you should apply sunscreen. Drink 8 glasses of water daily, eat more fruits and vegetables, sleep on time.
Here are 4 easy ways to make a tidy face fresh and vibrant. Very simple tricks but great work, try it at home! It will take less time and at the same time you will get back the freshness of the skin very easily. So far today. If you want, you can buy two physical shops of cosmetics, one of which is located at Jamuna Future Park and the other at the Border Reserve. Stay well, take care of yourself.