5 Ways to advance your nursing career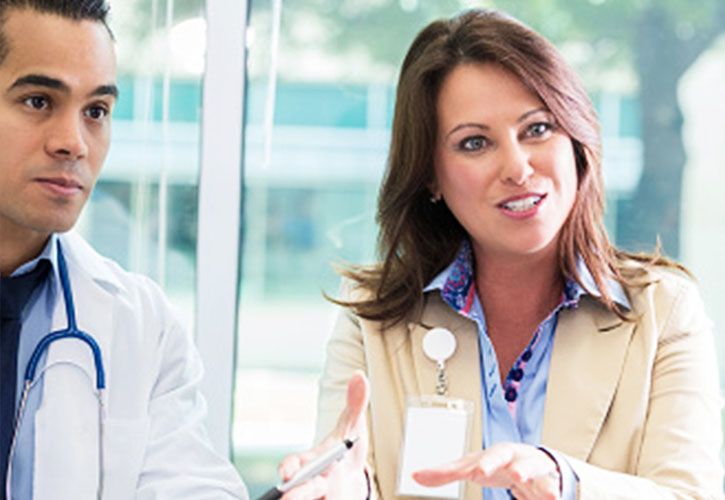 Are you a hard-working registered nurse who is inspired by the idea of career advancement? There is an endless progression in the field of nursing. Should you choose to, you could spend your entire career continuing to learn and grow. So, where should you start? Read on for five ways you could advance your nursing career, starting today!
Find a mentor
No matter what stage you're at in your nursing career, there are bound to be times you come up against something you don't know how to deal with. It's the nature of the job. So, finding a more experienced staff member that's willing to be your mentor can be extremely valuable. Mentors can provide valuable insight and support as you progress.
Consider further education
Whether you're already working as a Registered Nurse or considering it as a career option, it's a great idea to look at degree credentials. Another way to advance your nursing career is to consider programs for RN to BSN. Earning your BSN will not only allow you to learn and implement appropriate strategies for health promotion and disease prevention, but it will also build on your registered nursing experience by offering research-based nursing science. So, if you're ready to give your career a boost, specialize in a specific area, top up your salary or expand job opportunities available to you, a BSN could be the right move for you to make.
Never stop learning
A simple way to boost your career right now is to stay informed. The healthcare profession is constantly adapting and advancing, so a great way to boost your career is to stay up-to-date with industry news. Start by finding some nursing blogs written by seasoned professionals that you enjoy. This is a super-easy way to keep learning from the experience of others, and keeping on top of the latest nursing journals and advancements in your field.
Join a nursing association
Consider joining a professional nursing organization or association. By doing this, you will get the opportunity to meet passionate and like-minded professionals and support each other. Not only that, but it's a great way to network! Seek out opportunities by meeting as many professionals as you can. Speak up and let them know you're motivated to advance your career. You never know where your next opportunity could come from.
Work hard
Lastly, the most simplistic way to advance your nursing career is to work hard. Continue striving to be the best you can be. Your seniors and colleagues are sure to take note. You've likely entered the often challenging profession of nursing to help people, so aim to keep that at the forefront of your mind each and every day. Of course, some days are harder than others, but proving yourself to be reliable and a hard worker even on your most demanding days could lead to the career advancement you desire. It helps if you always are working toward your continuing professional development, learning new techniques, and improving your knowledge as the research is published.