5 Ways to advance your nursing career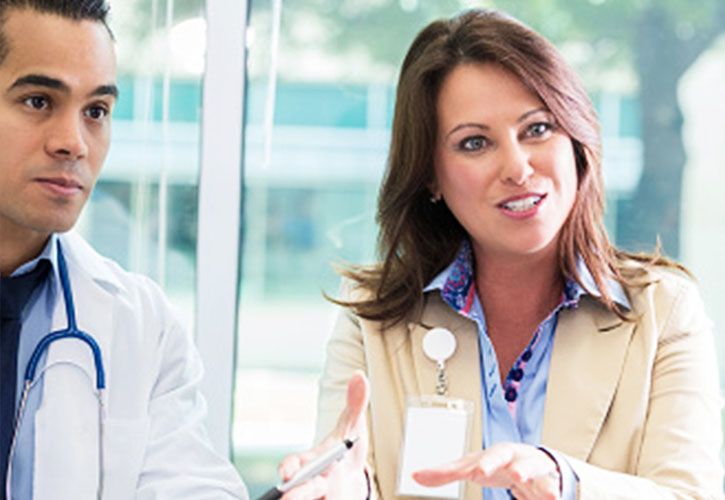 Are you a hard-working registered nurse who is inspired by the idea of career advancement? There is an endless progression in the field of nursing. Should you choose to, you could spend your entire career continuing to learn and grow. So, where should you start? Read on for five ways you could advance your nursing career, starting today!
Find a mentor
No matter what stage you're at in your nursing career, there are bound to be times you come up against something you don't know how to deal with. It's the nature of the job. So, finding a more experienced staff member that's willing to be your mentor can be extremely valuable. Mentors can provide valuable insight and support as you progress.
Consider further education
Whether you're already working as a Registered Nurse or considering it as a career option, it's a great idea to look at degree credentials. Another way to advance your nursing career is to consider programs for RN to BSN. Earning your BSN will not only allow you to learn and implement appropriate strategies for health promotion and disease prevention, but it will also build on your registered nursing experience by offering research-based nursing science. So, if you're ready to give your career a boost, specialize in a specific area, top up your salary or expand job opportunities available to you, a BSN could be the right move for you to make.
Never stop learning
A simple way to boost your career right now is to stay informed. The healthcare profession is constantly adapting and advancing, so a great way to boost your career is to stay up-to-date with industry news. Start by finding some nursing blogs written by seasoned professionals that you enjoy. This is a super-easy way to keep learning from the experience of others, and keeping on top of the latest nursing journals and advancements in your field.
Join a nursing association
Consider joining a professional nursing organization or association. By doing this, you will get the opportunity to meet passionate and like-minded professionals and support each other. Not only that, but it's a great way to network! Seek out opportunities by meeting as many professionals as you can. Speak up and let them know you're motivated to advance your career. You never know where your next opportunity could come from.
Work hard
Lastly, the most simplistic way to advance your nursing career is to work hard. Continue striving to be the best you can be. Your seniors and colleagues are sure to take note. You've likely entered the often challenging profession of nursing to help people, so aim to keep that at the forefront of your mind each and every day. Of course, some days are harder than others, but proving yourself to be reliable and a hard worker even on your most demanding days could lead to the career advancement you desire. It helps if you always are working toward your continuing professional development, learning new techniques, and improving your knowledge as the research is published.
Proper use of jammers in the classroom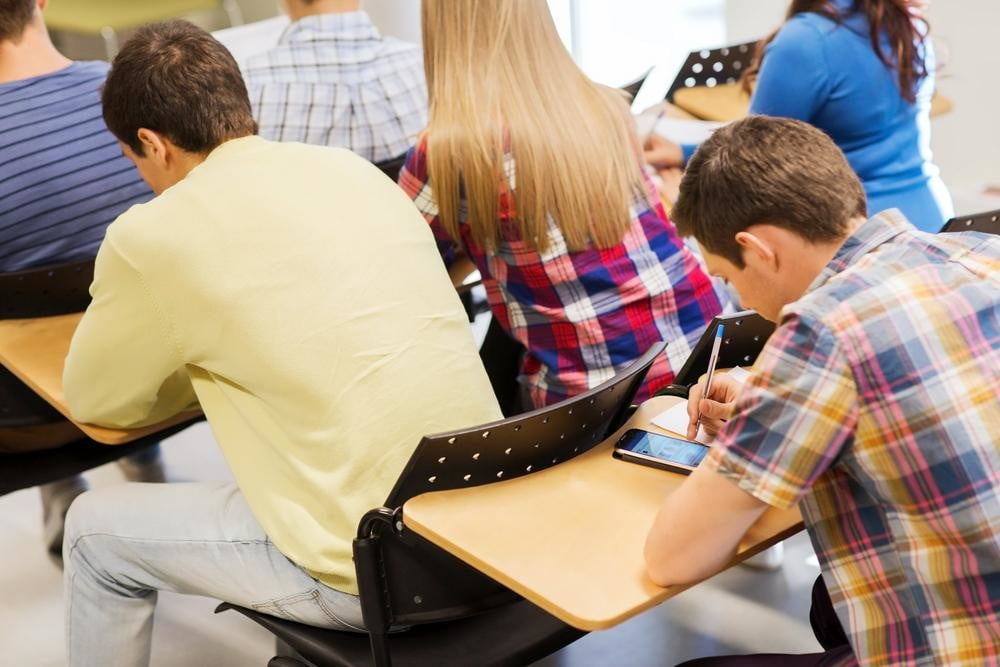 Whether or not college students should pass all their classes has always been a controversial issue. If you are unfortunate enough to fall for a cell phone scam, then you have undoubtedly gotten the time to slip through the cracks. To keep your check in order, you can acquire this portable cell phone jammer which cuts off all cell phone signals in the classroom. You know that it is the responsibility of college students to participate in their courses to make sure that they are learning what they are learning in college, and it is the job of the cell phone jammer to control the exams.
Completing each course is a necessity to get a bachelor's degree, and 5G/4G jammer download from our website are vital about students passing each course. All universities now encourage students to pass all courses and eventually earn a bachelor's degree. If they do not pass, the student will not receive a certificate, which means that the time spent studying for the degree will be wasted. Of course, the end result will affect your career. As you know, it is not uncommon for students to happily cheat on their cell phones during exam periods. This scenario has always bothered teachers and students. They know that some students will not listen well in class due to cheating. Today, a bachelor's degree is a prerequisite for a good job. Most students have trouble graduating, which means they should do their best to complete all their classes.
As a student, it is your responsibility to pass all the exams and get better job referrals while winning in a competitive industry market. As a parent or teacher, you need to make sure that you have free time to study. This portable cell phone signal jammer is a good choice. With this, you don't have to worry about your students surfing the internet or playing online games in class. Highly qualified students are expected to master and deliver what they learn from the course.
Benefits of Online Exam Management System in 2022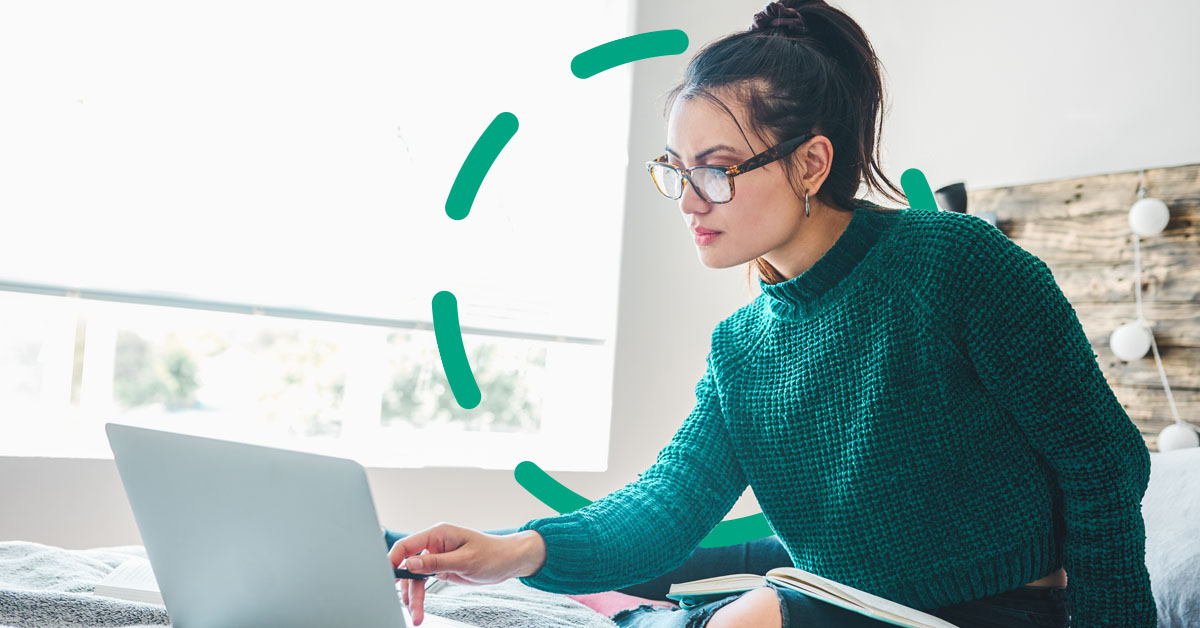 Although classroom teaching had been declining in popularity for a while, everyone discovered the benefits of online education after the pandemic. This ushered in a new era for virtual education fuelled by technology. It also helped students overcome many barriers, thanks to the constant innovations made in this area.
Assessments are an integral part of any learning module. Many educational institutions have switched to online exams to assess their students and learn how they did. For more than a decade, many institutions have been conducting assessments online using exam management system technology. Many people were unaware of their existence and benefits until 2020.
What is an Exam Management System (EMS)?
An exam management system allows educators/institutions to conduct and manage various expectations of virtual assessments. It is designed to assist educational institutions in planning, conducting, invigilating, and evaluating online assessments through video proctoring.
An exam management system serves two main purposes: to make offline evaluations easier and bring all the information online. It helps evaluators create exam patterns, add sections for various question types, allot times per question, and conduct exams with digital devices. It allows institutions to go paperless and offer more storage.
Benefits of
Exam Management Systems
An online exam management system program offers many advantages over paper-based exams. These benefits are listed below:
Higher Security:
It increases flexibility and security through technology. It reduces the risk of question papers being lost or stolen and provides a safe way to store questions on different subjects. Also, video proctoring makes invigilation easier. 
Quick Results and Ranking:
Instantly calculate and publish assessment results for students, and it can also provide a detailed analysis of the results and rank students accurately on each topic. This greatly speeds up the process of decision-making and shortlisting, which could take several weeks if done manually.
No exam centres are required:
It allows students to take assessments without having to book an examination centre, and it will enable them to take tests at their own pace. This eliminates the need for multiple exam centres, invigilators, question paper distribution, and security. Also, very few invigilators may be needed when video proctoring is installed as one person can manage multiple locations.
Lower costs and time:
As mentioned above, it can dramatically reduce costs. Faculty members need to create question papers to hold an examination, and these questions must then be edited before publication.
Assessments that are large in number can be easily held at multiple locations. Questions papers and answer sheets can be received on time. To ensure that exams are conducted smoothly, video proctoring is employed to make invigilators' jobs easier.
Remote Supervision:
The use of video proctoring tools for online examinations is a great help to institutions and lowers the invigilation cost. Many online exam management tools include an auto-surveillance mode that allows the web camera to take photos of students in order to detect cheaters. This helps ensure that only the correct candidate is taking the exam. 
Suitable for Objective and Subjective Exams:
Institutions first used online exam management to conduct multiple-choice (objective) questions. This allows students to match their answers with correct answers from teachers easily. The system can publish results in a matter of minutes. Teachers can now evaluate subjective answers by simply creating a login account. Now, this system is allowed for all types of questions to be evaluated.
Automated Question Paper Generation:
Designing a digital exam paper is much easier than a traditional one. Teachers can easily create multiple question sets from the internet and securely store them. Faculties can also request that their superiors approve question papers digitally. Once approved, the question set is ready for students to use on the designated date. It has also reduced the paper cost.
Scalability:
Another benefit to using this is scalability. Offline examinations are limited to hosting around 100 students per session. With online exam management solutions, you have no limits on the number of students that you can accommodate. Even if you have double the students attending each session, it will allow you to host them all simultaneously, and you can monitor them through video proctoring.
Score Analytics:
You can gain in-depth insight into the performance of each student using an analytics system that simulates the system. This allows you to evaluate the understanding of students and their strengths. This is crucial for any aptitude test or selection process where mapping students' skills are more accessible.
This system is a tool that can help you assess the performance of each faculty member/evaluator. You can, for example, check each teacher's work to see how they did the assigned tasks and if they are ahead or behind. To see how each faculty member is doing, you can compare their stats to other evaluators.
Integrations:
Online exam management can be a great addition to an existing learning management system (LMS), or HRMS. This system not only relays exam data to your learning/evaluation software but also makes it easy to create question papers and send them to the assessment management software. You can get results quickly after exams have been completed and uploaded to your LMS/HRMS solution.
Student assistance:
Students can save time and money by appearing in virtual examinations. The tests are not physically accessible, and results can instantly view results or sent via tools. Advanced assessment tools also allow students to see and understand what they were marked on tests and their comments during marking. This increases transparency and accountability and will enable students to make corrections in future exams.
Final words:
Like offline exams, online exam management solutions allow students to request a reassessment that the assessors can process. Students can also request reassessment from assessors in the event of technical difficulties, which is not possible in many offline situations.
These factors are why virtual assessments are more valuable than offline ones and will continue to be important in the future. They will also improve the student experience and the educational experience of evaluators and educators with technological advances.
Things you should know before moving from high school teacher to college professor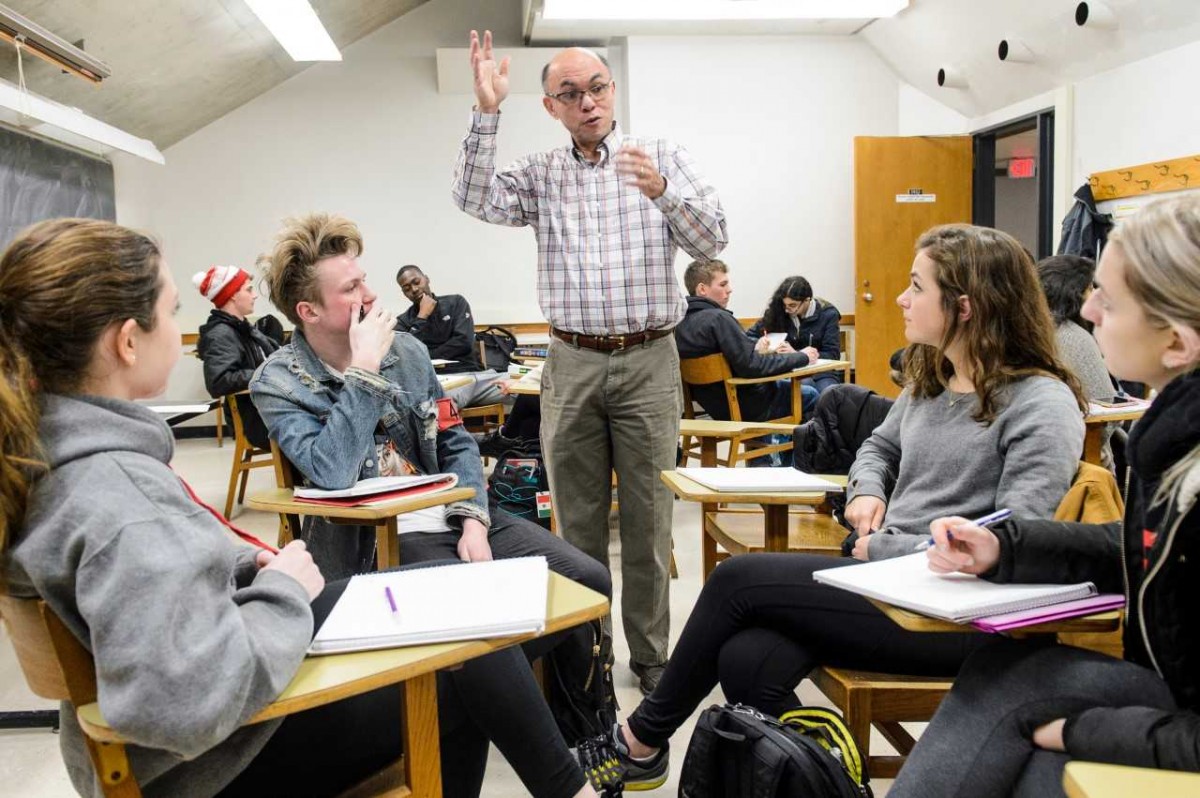 Teaching can take many forms. For example, if you're teaching high school, you might want to take on another role as a college professor or move into this field entirely. But, before you do so, you should know a few things first to make the transition a lot easier.
Earning Potential
It's a good idea to research your potential earning potential before deciding what to do with this kind of teaching. Jobs in higher education can have varied salaries. For example, you might start with one salary as a part-time instructor and then earn a lot more if you can become a full professor. It helps to envision how this works and what college salaries are in your area before you start work.
Educational Requirements
Different institutions will have additional requirements for professors. They will also take into account your prior teaching experience. For example, suppose you have been involved in creating expert ideas for your students, such as a historical figure project with help from Adobe Education Exchange.
In that case, you may be able to substitute your experience for other requirements. For example, you might also need a master's degree and even a doctorate to make this transition, even if you only teach part-time.
Working With Students
Students in high school follow a firm age group. In general, this ranges from thirteen to no more than nineteen. It's very different when working with students in college. Your pupils can greatly vary in age. Some may be quite young and just out of high school. Others may be older people returning to college to get additional credentials and a better job.
Differing Workplaces
Workplaces vary at college. A local private college may have only a few students in a charming suburban setting. A community college may have upwards of thousands of students attending college classes simultaneously.
You might also choose to teach at a large state university. If you have experience in a similar setting, such as a large urban high school, you'll probably feel at home. At the same time, if you are not familiar with a set of this kind, it can be beneficial to ease into it. Teach a single class at a time to make that vitally important change.
Lesson Plans
Lesson plans are something that all teachers need to have on hand to structure their classroom. If you are teaching at a college level, you will need to rethink your existing lesson plans and update them. It's also a good idea to keep your lesson plans flexible.
You should make sure you can update them as you learn more about the students' abilities in your college classes. Students at this level can also be more receptive to exploring specific topics in greater depth. Finally, flexibility is one of the keys to effective college classroom management.
A career in modern college teaching can be rewarding when fully prepared for it.