6 Things You Need to Develop an Effective Gojek Clone App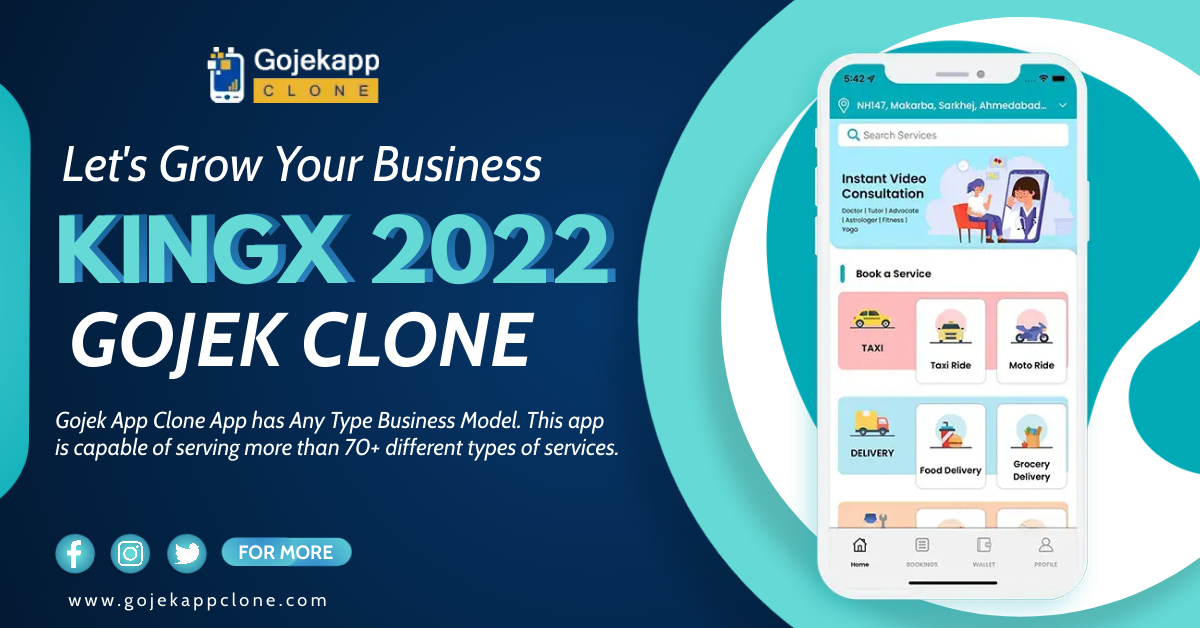 If you are an entrepreneur who wants to launch an on-demand multi-service Gojek Clone App and increase their customer base, you have found the right solution. YES! In this blog, we are talking about the best Gojek-like solution that will help you launch a profitable business in just 1 to 2 weeks. 
Things You Should Know About Developing Gojek-Clone App 
Here are important pieces of information about the development of the on-demand app you, as the entrepreneur should know. Take a careful look at them and see how you can make every penny you invest in this app 'worth-it-all'.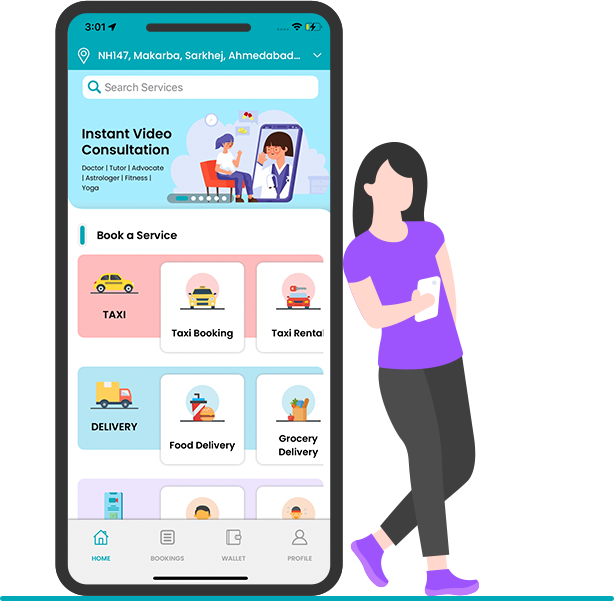 Identify your target audience 
The primary thing to do is to identify your target audience. Until you know who is going to purchase from you or use your app, every effort made will go in vain. Well-examine the audience through surveys, one-on-one conversations, and more. 
Put an effort into getting clear insights and stats about your audience. Ask relevant questions, conduct polls if you want, etc. to get a clear picture of what your audience wants. 
Offer value to your customers 
When it comes to developing the Gojek Clone App, you have to ensure offering multiple 'greater' values to your customers. You can offer greater value to the customers by solving a critical problem (in this case, problems). Motivate them so that they download the app and repeatedly use it.
This Gojek-like app has many unique values including an assortment of 82+ services, quick delivery of services, compare and hire features, multiple features, and much more. 
In simpler terms, you are offering your customers a single platform that satisfies customer needs, lets the business make more money, and acts as a technology idol for some on-demand businesses. 
Have a well-defined business model
A business model defines how the company will make money. Therefore, you need to define the business model and set up the money-making plan even before you start developing the app. 
The business models you can opt for are commission-based and membership subscription plans! Under the commission-based model, the Gojek Clone App owner makes money on every service that is rendered through the app. The money is credited in the form of a commission. 
A Membership Subscription Plan is a model where the app owner earns the money every time a service provider purchases a new plan, renews it, or upgrades it.
Remember that your app needs to generate profits if you want to become successful. Be a smart entrepreneur. Save money on app development plus generate 10X your investment with this single-beast. 
Spend some time thinking about your app features 
You must have spent some considerable time thinking about the app. Which is good! Well, it would be better if you spend some more time deciding which features are suitable for your app. 
Integrating the latest and advanced features will boost your app's functionality. Here are some indispensable features your app must have: 
Make online payments via the app wallet 

Real-time order tracking 

On-demand delivery 

Service scheduling 

SOS/Panic button 

Booking an appointment 

OTP verification 

COVID-19 safety features 

Graphically represented in-app push notifications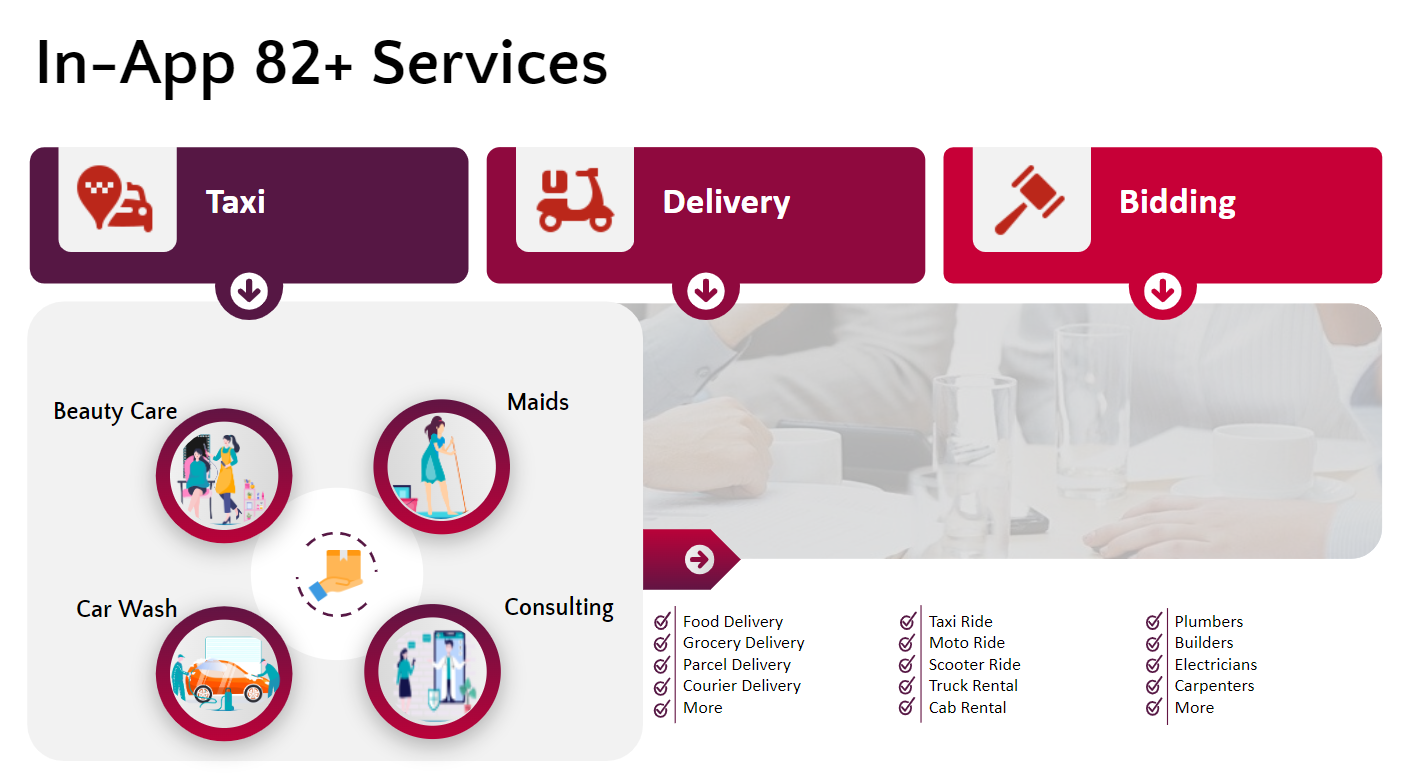 Develop a user-friendly UI/UX 
As the Gojek Clone App owner, you must ensure the quality of your product as well as the design of the app.  
Make sure that the UI and UX are user-friendly if you want to attract more and more customers to your multi-service app. If you are not sure what a user-friendly platform looks like, here is the list of all the components that must be included: 
Checkboxes 

Radio buttons 

Dropdown lists 

List boxes 

Buttons 

Toggles

Date and time picker

Search box 

Breadcrumb

Icons 

Image Carousel

Notifications 

Progress bars 

Pop-ups 
You should upgrade the app regularly 
You must never forget how important it is to upgrade the Gojek Clone App from time to time. With every upgrade, you will be able to integrate brand-new features, technology, and safety measures, and even fix bugs! 
Purchase only the best Gojek Clone Script from a white-labeling firm. With this, you will get the latest upgrades for free for 1 to 2 years depending on the package you purchase! This means that the white-labeling firm will zip and send the upgraded app code for free so that you can implement them into the app. 
In Conclusion: 
Here is the best opportunity for you to build a successful on-demand multi-service app! This app is best for any entrepreneur who wants to make quick money easily. 
So, now that you know what your goal is and what you should know first before developing the app, it is time to invest in the Gojek Clone App!
For more information, get in touch with the Sales Team of the white-labeling firm and get the Gojek Clone Demo today.