6 Ways You Can Make More Money When You Sell Your Home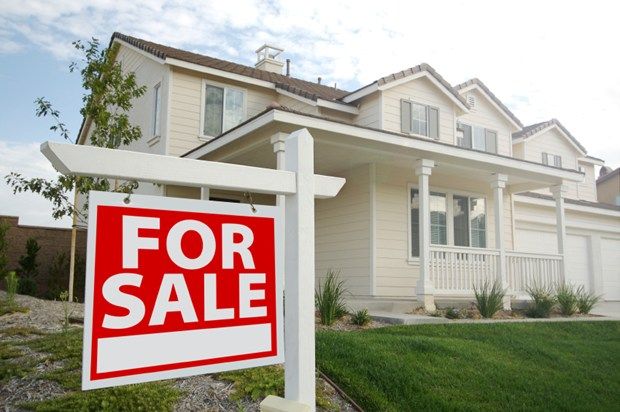 To get the most value out of the home that you're selling, you must always take the right measures to make your house stand out above the rest. Whether you are selling an old family home that needs some work, or a newer house that no longer suits your daily needs, everyone wants to be able to make the most money out of their home sale.
If you're in the process of selling your home and want to get the most capital out of your property as possible, take a look at the following 6 fast and easy ways to make more money when selling your home.
Renovate to Raise Home Value
There are a few different things that you can do in order to raise your home's value when selling. Renovating or doing some minor upgrades to your home is one of them. Making home renovations can increase the value of your home by adding luxurious elements or even increasing livable square footage. Renovations and upgrades that will help you succeed in raising the overall appraisal value of your home prior to selling include:
Kitchen upgrades including new stainless steel appliances
Removing popcorn ceilings
Raising ceilings and removing non-load-bearing walls to create open spaces
Building add-ons and finishing unfinished basements
Creating large walk-in closets
Replacing bathroom lights and fixtures
And more
Consider Curb Appeal
Another great way to make more money when you sell your home is to add curb appeal. Curb appeal is the aesthetic appeal that your outdoor yard spaces have, as well as their practicality for use year-round. The following outdoor projects can add a lot of monetary value to your home's property when getting an official appraisal or marketing to potential home buyers:
Doing landscaping
Planting mature trees
Cultivating garden beds
Creating native-plant rock gardens in desert locations
Building a pool and hot tub in warmer areas
Adding a greenhouse for year-round gardening
And more
Price Your Home at True Value
When you know the true value of your home and are able to price accordingly, you are far more likely to make more money when selling it. When a house on the market is priced way too low, potential buyers tend to shy away from it because they believe that there could be underlying issues with the home. If a house is priced way too high, on the other hand, it will be impossible to encourage a bidding war against two potential buyers.
When your home is priced at true value, you are more likely to get multiple competing offers, therefore driving the price up and allowing you to obtain a higher profit when the sale closes.
List Your Home as For-Sale-By-Owner
A great way to make more money when you sell your home is to list your home as FSOB, or for-sale-by-owner. Listing your home to sell by yourself means saving on the costs and commission fees that you would otherwise pay a real estate agent. Rather than giving a portion of the sale price to your agent, you will be able to keep it as part of your home sale capital.
Enter the Market at the Right Time
Entering the real estate market at the right time is of the utmost importance when selling your home. It can make the difference between selling at a profit and selling at a loss. The best time to list your home for sale is between the beginning and end of May, according to many real estate specialists. During this window, home-buyers are looking for their perfect summer property and are willing to pay higher prices. Sales often tend to close faster during this time frame, meaning that you won't have to wait a long time for your pay-out.
Sell to an All-Cash Buyer
The sixth tip for making more money when you sell your home is to sell to an all-cash buyer. All-cash home-buyers are potential buyers that already have the full amount of cash on-hand. Rather than applying for a mortgage loan to buy your home, they are able to present a no-obligation all-cash offer.
Many companies, like the one described on the TruePath Properties Website, are happy to buy your house "as-is". This means that you will save any money that would otherwise go towards renovations and upgrades, leaving you with more money in the long-run.