7 Best Tips And Tricks To Increase Your SEO Presence On Google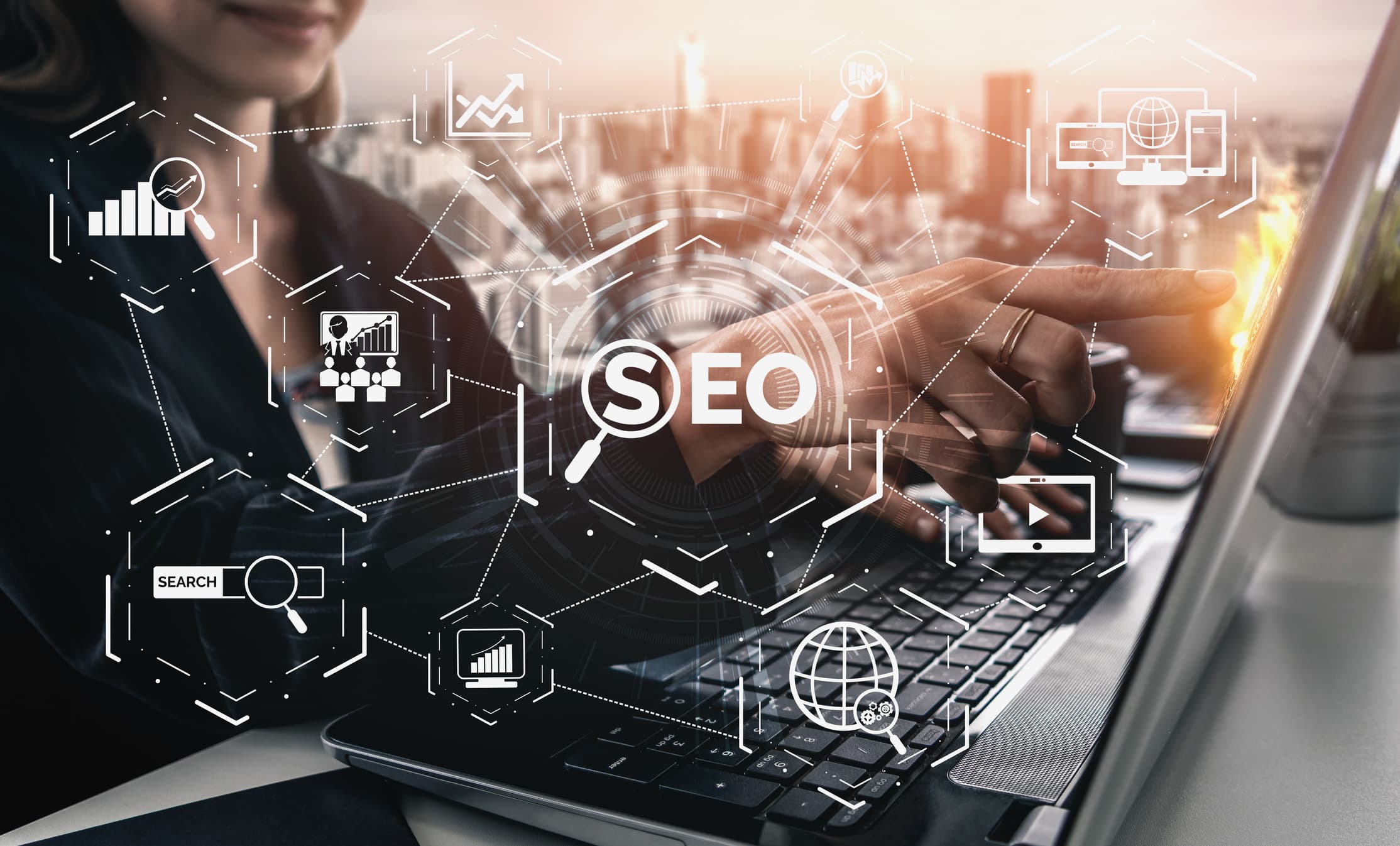 Search Engine Optimization!
It has become similar to breathing for online businesses.
Well, we are living on a digital edge where everything is going online. You do not necessarily have to have an online business or online store. Even if you only have offline businesses or services, you still need to consider online marketing for the growth of your business.
Why?
Because your customers are going to find you on the online space or search engines.
At present, whenever we need something, we do not directly hit the store. We first do online research on that. Whether it is buying a party dress or searching for the best SEO services, people search for that on Google or other search engines.
Search engines show a hell lot of results.
But…
Again, we only go through the top results.
So, in order to make your business or website visible on the SERP or search engine result page, you need to ensure that you are optimizing your website as per the search engine algorithm.
Best Tips And Tricks To Increase Your SEO Presence On Google 
Securing the top positions on the search engine result pages is not a matter of joke. You need to invest your energy, time, resources, and money in order to do that. Also, you have to deal with a lot of things at the same time.
Here we have prepared a list of things you need to take care of to increase your SEO presence on Google.
We understand that handling a business and ensuring smooth operations are hectic. Adding SEO for your website to your 'To-do' list is too much. So, you can opt for the best SEO services provider with affordable seo packages.
However, in case you want to handle SEO on your own, keep reading this article.
Tip No. 1: Write For Humans First, Search Engine Second
It is true that you are going to optimize your website as per the search engine algorithm.
But, you also need to remember that you are doing everything for your potential customers or target audiences.
And they are human beings. So, whenever you are writing or creating any content, you have to ensure that your content will add some value to your customers. You should provide them with the solution they are looking for.
If your content is not human, it does not matter how much your website is optimized. It will not work.
Your target audience will leave your target audience will not get what they want; they will leave your site immediately, which will increase your bounce rate and it will impact your Google presence.
Tip No. 2: Link With Other Site With Relevant Content
Linking your website with other quality websites is actually important for improving your Google presence. When you will do backlinks with other sites, it states your credibility.
Think this way; other sites will also have links to your site, which means they are promoting your site in a way. So, Google will consider your site a credible one. Just the way we always choose the products that have some good reviews.
When you are linking, you need to ensure that you are choosing relevant sites and the content is relevant to your website. You should not opt for a fashion website when your website is all about setting up business in the UAE.
Tip No. 3: Encourage Other Trustworthy Sites To Link With You
Just the way linking with other websites will help you to enhance your Google ranking, you will also get benefits when other sites link with your website.
When more and more quality websites link with your website, it creates a healthy network, where the audience will get a complete solution for their queries.
In case your content is related to clothing, you can encourage sites that deal with shoes, jewelry, and other accessories to link with you.
So, when someone is visiting your website to buy a cocktail dress, they are also getting the option of choosing matching shoes and jewelry for that dress. In short, the individual is getting a complete solution.
This way, you will be able to establish yourself as an authoritative entity in the online space.
Tip No. 4: Improve Your Site's Speed
We are living in a fast-paced world.
This is an era of instant noodles.
No one has time to wait while your website is taking an eternity to load. We hate that round-and-round buffering sign. So, you have to ensure that your website loads quickly and the navigation to different web pages is simple and smooth.
In order to do that, you must eliminate those heavy and weighty designs and templates that are making your site heavy to load unnecessarily. Keep the design simple yet attractive, and focus on both the UX and UI design.
A user-friendly website with fast loading speed is always Google's favorite.
Tip No. 5: Use The Right Keywords In Images
Keywords are like salt to your food. Your food will taste bland without it or with less amount, but it can ruin your food if you put too much salt in it. Also, you need to mix it well.
Similarly, your website without a keyword is nothing. You need to be really particular about it. Too few keywords will not give you the result you are looking for; too many keywords can be dangerous. Plus, you have to distribute the keywords throughout your website.
After all, your target audiences are going to search with keywords or key phrases on the search engine. And also, the search engine will show the results that are relevant to the keywords the users have placed on the search bar.
Tip No. 6: Consistently Publish Unique Content
Suppose you had topped grade 4 in your school. That's really great, but that did not make you the top student in your school. In order to achieve that title, you were required to top consistently in every class, or at least most of the time.
The same way. Only creating good content is not going to help you for the rest of your life. If you want to stay at the top of the search engine result page of Google, you have to make creating consistent quality content one of your priorities.
Again it is like proving your credibility.
When you are offering quality content consistently to your audiences, they will start to go to you for almost every issue they will have. Then, automatically Google will start to notice that more and more users are liking your content and will start to show your website in the top results.
Tip No. 7: Include Mobile Friendliness
We all know how much importance mobiles hold in our life. We hardly use our laptops or desktops for personal use. In fact, more than half of the global traffic comes from mobile devices.
We also do not have the time to sit with our system and search for a house deep cleaning services or the best restaurants near me. We do all these things on the go. And, if you do not optimize your website for mobile users, you will lose half of the traffic.
You need to optimize the fonts, size, color, layout, and everything as per the mobile screens. Even though you offer the best products or services, if the user can not access all the information easily on their mobile devices, they are not going to waste their time there.
And…
Google always prioritizes its users and wants to give what the users are actually wanting.
FAQs (Frequently Asked Questions)
SEO is a vast subject; you just can not increase your SEO presence on google within a single night. You have to work hard for that. Also, it is a little complicated too to get a complete grasp.
That is why to make your understanding clearer, here we are answering the most common questions you might be thinking about right now.
Q1: How Do I Maximize My SEO On Google?
We have already mentioned the things you need to take care of to maximize your Google presence; still, here we are offering a brief about some other tricks.
Create unique and accurate page titles.
Use unique and relevant meta descriptions for every page.
Use keywords for every image.
Use a simple and readable URL structure.
Have web analytics in place from the start.
Build momentum with social signals.
Q2: How Do I Increase My Visibility On Google?
To increase your visibility on Google, do the following.
Create quality content.
Work with influencers.
Use compelling page titles.
Get on online directories.
Get verified by Google.
Create more pages.
Structure your web page, particularly for Google searches.
Target your web pages for keywords.
Q3: How Do You Rank No 1 On Google?
Everyone loves to be at the top stop. If you are also planning to secure the no 1 ranking on the Google result page, you need to ensure the following.
Know where you are standing in the eyes of Google.
Research your keywords smartly.
Figure out the search intent.
Get some internal and external links.
Always track Google ranking and traffic.
Keep optimizing the page after it gets to Page One.