7 Factors to Consider When Choosing the Best Graduation Bouquet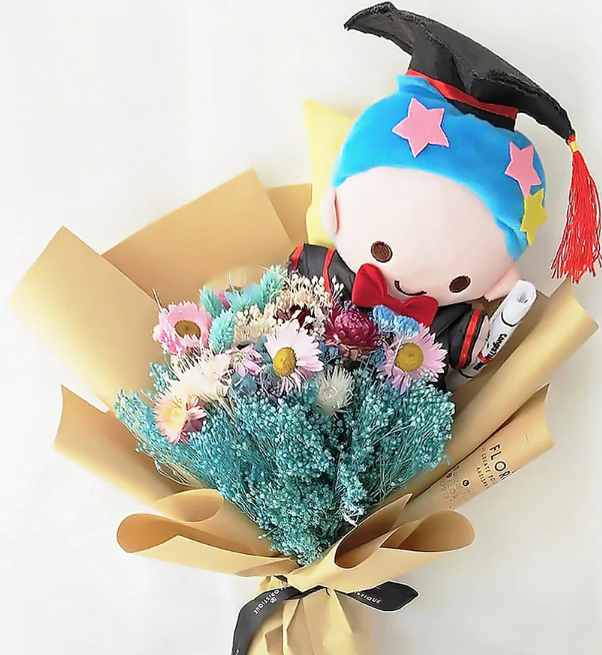 Graduation season is a time to celebrate and express gratitude for the graduates' achievements. The best way to show appreciation is by gifting them a beautiful bouquet. The right graduation bouquet can make a lasting impression on those who receive it. It can be the perfect gift idea for your graduates, as well as their family members or friends. The following are factors to consider when choosing the best graduation flowers.
1. The Color Scheme
The color scheme is an essential component of any bouquet. You want to choose one that complements the color of your gown or tuxedo and will stand out in pictures taken at the ceremony. For example, if you're wearing a blue gown with ivory flowers and white ribbons, then choosing a blue graduation bouquet would go well with those colors. If you wore a red tuxedo and white flowers with pink accents, then perhaps a pink graduation bouquet would be more appropriate.
2. Your Budget
Several factors influence what kind of budget you should have when buying flowers for your graduation party. For example, if you have a small budget and want to buy only one or two bouquets, then you may want to choose ones with simple designs that do not require much work. On the other hand, if you have a bigger budget and want to buy more than one bouquet, it would be wise to consider purchasing more expensive ones because they will last longer and look better when arranged within your home or office space.
3. Flower type
Make sure that the flowers used in your bouquet match each other well. For example, if you use red roses, ensure they are mixed with red carnations and baby's breath, so they blend well together.
4. Style
Another important factor when choosing graduation flowers is their style. Many different styles are available today, such as romantic and elegant, colorful and vibrant, modern and minimalist, and so on. An excellent way to ensure that your graduation flowers will match your school's style is by looking at pictures of graduates from previous years' ceremonies.
5. Theme
The theme of your graduation ceremony is an important consideration. For example, if you have a traditional theme, you may want to use something classic like a boutonniere or corsage. However, if you have a more modern style, it would be better to choose something more contemporary, like a wrist corsage or bow tie corsage. The choice depends on what type of graduation your school has and how much time they will have to make arrangements for their graduates.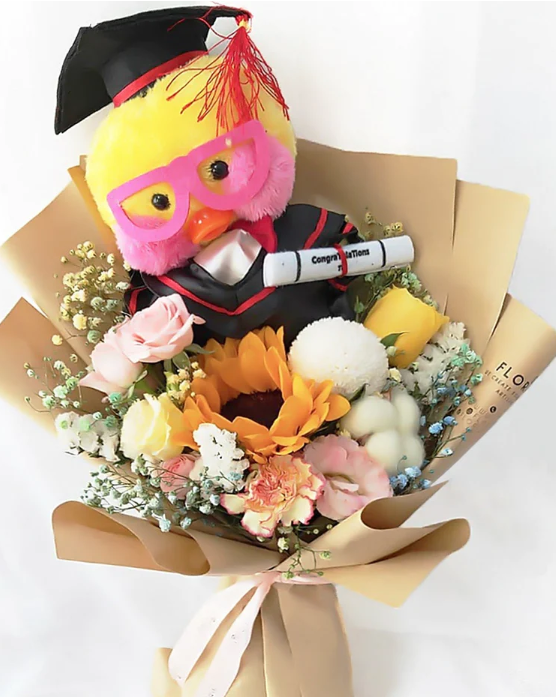 6. Season
Some people prefer to send seasonal flowers or plants as their graduation flowers because they do not get damaged by frost or weather conditions. If this is something you would like for your graduate, choose a plant that does well in cold temperatures, such as poinsettia plants or white hydrangeas.
7. Size
If you want something large enough for everyone attending your graduation ceremony, choose a long vase or tall basket to hold all those flowers together! There's nothing worse than finding out after the fact that someone left their favorite flower at home because they didn't want it to get crushed or lost somewhere in transit during delivery.
Wrapping Up
Choosing the right graduation flowers is one of the most important decisions of your graduate's special day. The quality of the flowers you choose can reflect the importance of this monumental occasion. Selecting the best bouquet from so many options won't be easy. The world is filled with flower shops and florists today, but choosing a good one can be challenging. Before you buy a bouquet, consider the above factors.