7 Ways to Elevate Your Patio Style This Summer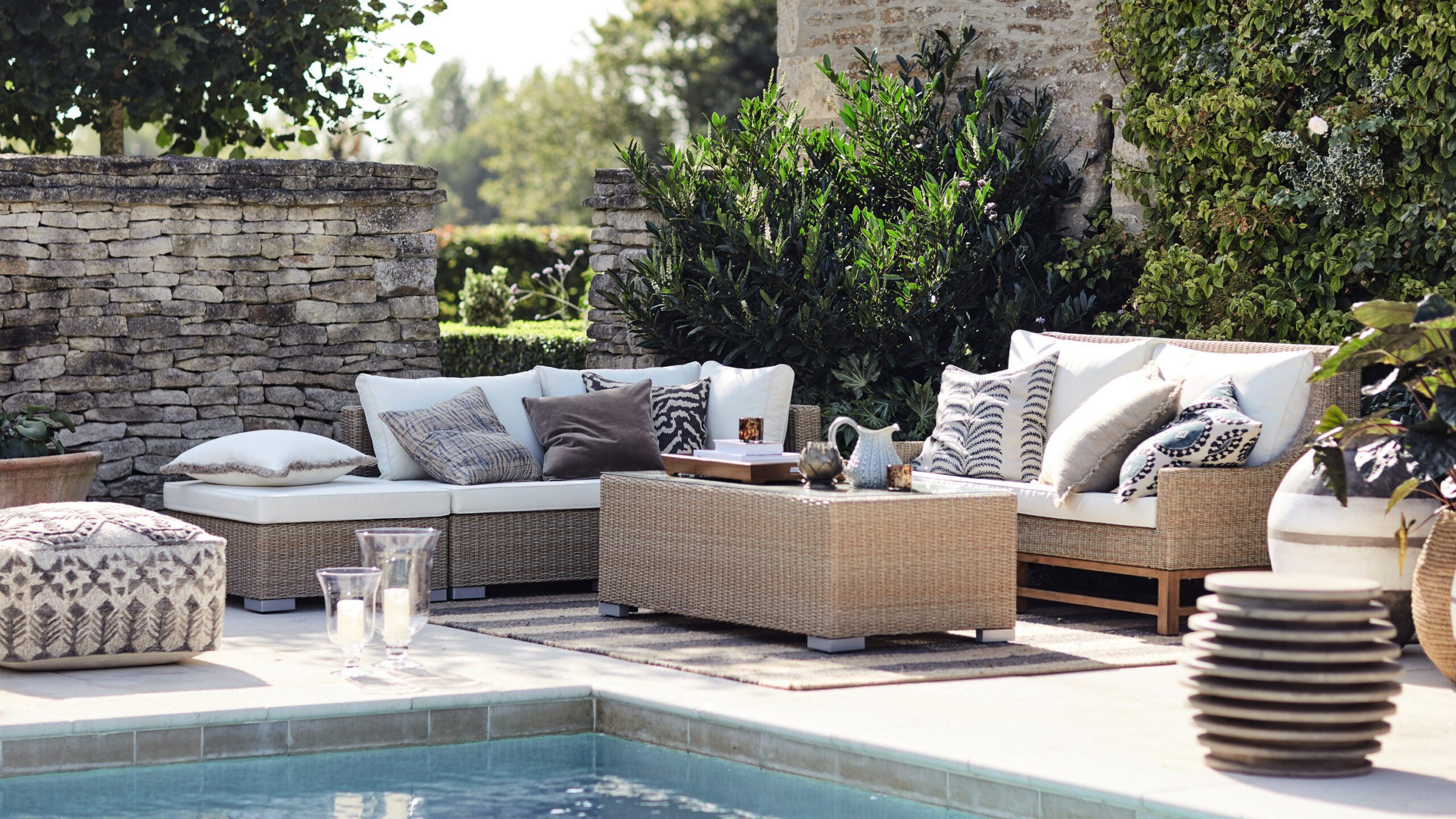 Are you looking for ways to elevate your patio to enjoy the Brisbane summer?
With the sweltering summer months approaching, it is time to transform your outdoor space – the patio!
Patios in Brisbane in the summer months are essential as nobody wants to stay cooped up inside the house. Since Brisbane is located on the Gold Coast, it receives a pleasant breeze through summer. Ultimately, making Brisbane an excellent location for its residents to spend considerable time outdoors.
Read on to find a few easy ways to transform and elevate your patios this summer.
Tips to Elevate Your Patios in Brisbane
Invest in Timeless Pieces
When decorating your patio, remember that finding comfortable seating is essential. Surely nobody wants to be lounging on an uncomfortable sofa set.
If you have ample space, opt for a sofa that can be turned into a day bed for lounging. In the case of a small space, invest in a sofa set with an overall light frame.
Furthermore, investing in moveable furniture such as stools and chairs is brilliant. This flexibility will allow you to make room for a massive group of people.
Upgrade Lighting
The proper lighting can beautifully transform the place into a stylish area. Classic pieces such as the overhead pendant lights can genuinely elevate the ambiance of your patio.
Another option is to add some fairy lights to create a festive feel. You can go a step further and invest in solar-powered fairy lights. You can create a canopy with fairy lights if you have a huge patio space. It will surely take the beauty of the space a few notches higher.
Add Plants
Everybody knows how nature can heal. It is time to add a slice of character to the outdoor areas of your homes. Start by incorporating low-maintenance plants such as succulents or rubber trees. Eventually, you can grow some herbs or vegetables.
Plants make a great decorative addition to the space since you have an option to customize the pots. Most commonly, you will find patios in Brisbane lined with plants.
Use Stone Pavers
To give your patio a more rustic effect, switch concrete with stone pavers. This cobblestone effect will add a beautiful aesthetic touch to the space. Moreover, stone pavers are known to be more durable than concrete.
Add Colorful Elements
Does your patio look dull? All you do is add a dash of color to elevate the space. From adding bright-colored cushions to a rug with modern patterns, there are many ways to spruce up the space. Besides that, you can also consider adding interesting and colorful statement tabletop pieces.
Add Metallic Elements
Metallic touches throughout the patio can add a more sophisticated feel to it. You can use a metallic frame for the sofa set to add metallic elements. Additionally, you can use metallic chairs to break the monotony of the space.
Add a Hammock
Every Australian loves to catch a nap in the afternoon while lounging on a comfortable hammock. It is time to hang a hammock on your patio this summer to enjoy the cool sea breeze of the Gold Coast.
Wrapping Up
While comfort is of utmost importance, you should not neglect style. Follow these easy tips to add style to ease and enhance your outdoor space.
These tips will take your outdoor experience from good to excellent this summer.