7 Ways to Elevate Your Patio Style This Summer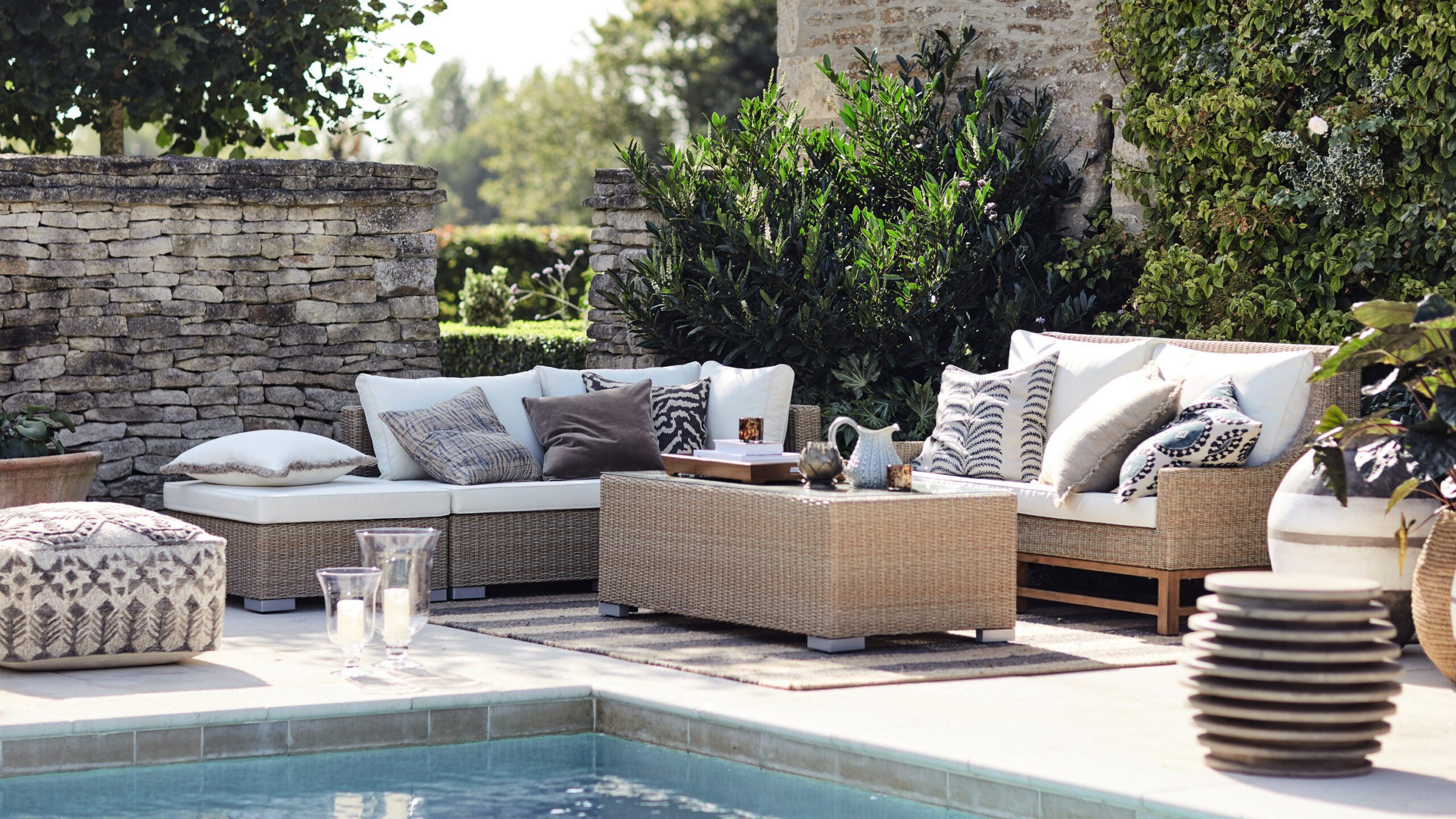 Are you looking for ways to elevate your patio to enjoy the Brisbane summer?
With the sweltering summer months approaching, it is time to transform your outdoor space – the patio!
Patios in Brisbane in the summer months are essential as nobody wants to stay cooped up inside the house. Since Brisbane is located on the Gold Coast, it receives a pleasant breeze through summer. Ultimately, making Brisbane an excellent location for its residents to spend considerable time outdoors.
Read on to find a few easy ways to transform and elevate your patios this summer.
Tips to Elevate Your Patios in Brisbane
Invest in Timeless Pieces
When decorating your patio, remember that finding comfortable seating is essential. Surely nobody wants to be lounging on an uncomfortable sofa set.
If you have ample space, opt for a sofa that can be turned into a day bed for lounging. In the case of a small space, invest in a sofa set with an overall light frame.
Furthermore, investing in moveable furniture such as stools and chairs is brilliant. This flexibility will allow you to make room for a massive group of people.
Upgrade Lighting
The proper lighting can beautifully transform the place into a stylish area. Classic pieces such as the overhead pendant lights can genuinely elevate the ambiance of your patio.
Another option is to add some fairy lights to create a festive feel. You can go a step further and invest in solar-powered fairy lights. You can create a canopy with fairy lights if you have a huge patio space. It will surely take the beauty of the space a few notches higher.
Add Plants
Everybody knows how nature can heal. It is time to add a slice of character to the outdoor areas of your homes. Start by incorporating low-maintenance plants such as succulents or rubber trees. Eventually, you can grow some herbs or vegetables.
Plants make a great decorative addition to the space since you have an option to customize the pots. Most commonly, you will find patios in Brisbane lined with plants.
Use Stone Pavers
To give your patio a more rustic effect, switch concrete with stone pavers. This cobblestone effect will add a beautiful aesthetic touch to the space. Moreover, stone pavers are known to be more durable than concrete.
Add Colorful Elements
Does your patio look dull? All you do is add a dash of color to elevate the space. From adding bright-colored cushions to a rug with modern patterns, there are many ways to spruce up the space. Besides that, you can also consider adding interesting and colorful statement tabletop pieces.
Add Metallic Elements
Metallic touches throughout the patio can add a more sophisticated feel to it. You can use a metallic frame for the sofa set to add metallic elements. Additionally, you can use metallic chairs to break the monotony of the space.
Add a Hammock
Every Australian loves to catch a nap in the afternoon while lounging on a comfortable hammock. It is time to hang a hammock on your patio this summer to enjoy the cool sea breeze of the Gold Coast.
Wrapping Up
While comfort is of utmost importance, you should not neglect style. Follow these easy tips to add style to ease and enhance your outdoor space.
These tips will take your outdoor experience from good to excellent this summer.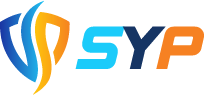 Locksmith 101: Importance and Factors in Selecting a Locksmith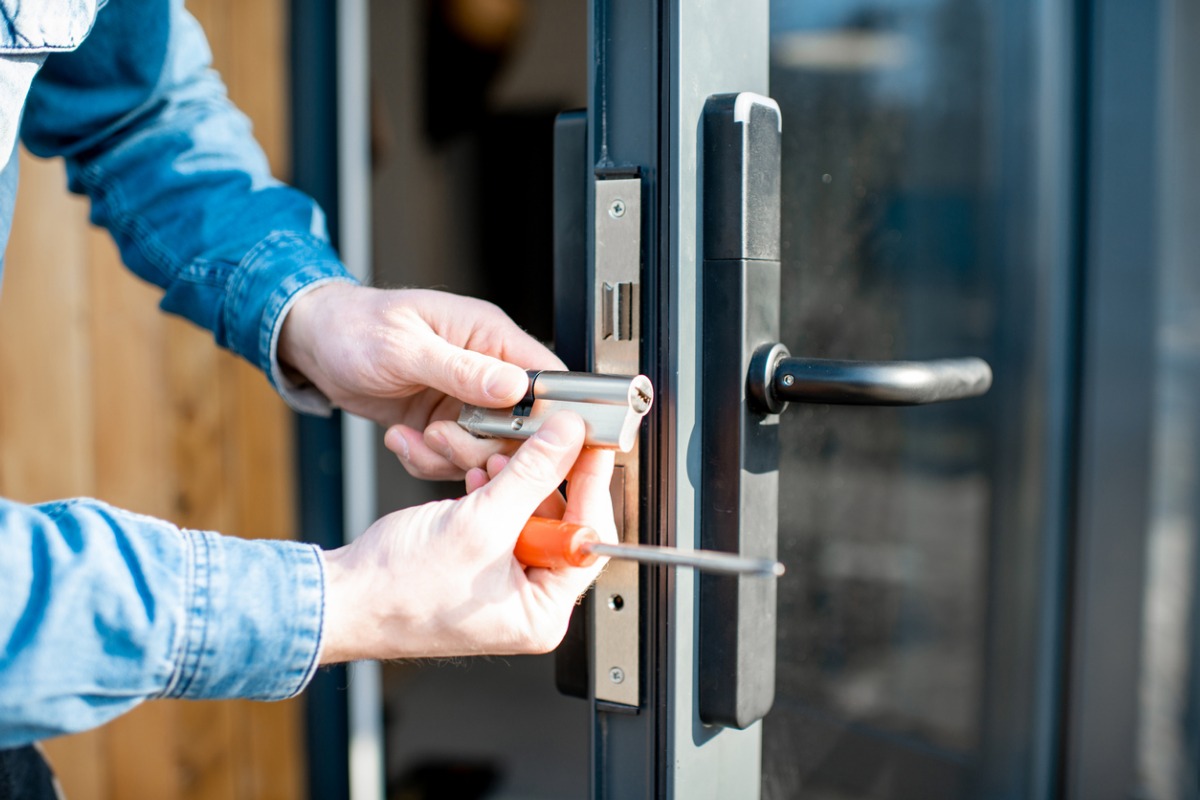 Brisbane is known for its Queenslander architecture, and it is the country's third-largest city. And here, tourists may visit several art museums, go shopping, and participate in leisure activities.
Many tourists may stay in Brisbane for weeks or months as tourism grows. However, unexpected events, like misplacing keys, may be stressful to residents, demanding the services of a professional Brisbane Locksmith. This might occur in an emergency, such as when you need to leave quickly and when you modify your home's security systems.
Importance of Locksmith
A Brisbane locksmith plays a vital role in the city. They assist you with gaining access to your house or automobile when you are locked out, making new keys when your keys are misplaced, and helping to safeguard your home, assets, and other valuables.
If it weren't for them, people would have to go through the rigorous process of learning the procedures and purchasing the equipment on their own, posing a security risk. Nevertheless, no one would be secure from invaders if everyone knew how to pick locks.
Factors to Check When Selecting a Locksmith
When choosing a locksmith, make sure you receive good value for your money while they have to give you the finest service possible. So, here is information you should know about locksmith services:
They Should Have a License: When it comes to your home's security, you don't want to be dealing with the bad guys.
However, as we all know, there will always be scammers in every field. This is why, as part of your efforts to ensure the security of your house, you must look for licensing.
Experience: This is something that only a seasoned locksmith is aware of; they require the appropriate equipment for the work.
Working with a seasoned locksmith provides you with the peace of mind you deserve in the face of an emergency.
They may be unable to identify and treat your situation if they lack the necessary skills. And given today's technical advancements in home security equipment, it's also crucial to engage with a locksmith who is updated on the latest innovation.
Pricing: When you go to a locksmith and ask for services, they should be able to provide you with an estimate right away. This is especially true among professional locksmiths, who don't mess with numbers.
You do not want to pay for services that might otherwise be free. So, a seasoned locksmith will always provide you with reasonable prices.
Another thing to keep in mind concerning locksmiths is that having a business with all necessary supplies is essential.
Training: The fact that locksmiths require insurance to protect themselves against occupational risks and danger indicates that it becomes hazardous at some point.
It's a risky business that deals with complex home security systems. As a result, professional locksmiths must have completed the proper training to deal with beams and wire cables.
Locksmiths should be the simplest and most uncomplicated alternative for your emergency demands. They will not only be the first to react, but they will also be knowledgeable about the local area and the types of locks in use. Besides, you'll need a quick response in an emergency, something locksmith services can provide.
So, a locksmith is a perfect person to call when you need assistance without causing damage to your property.