A Handy Guide to QuickBooks Update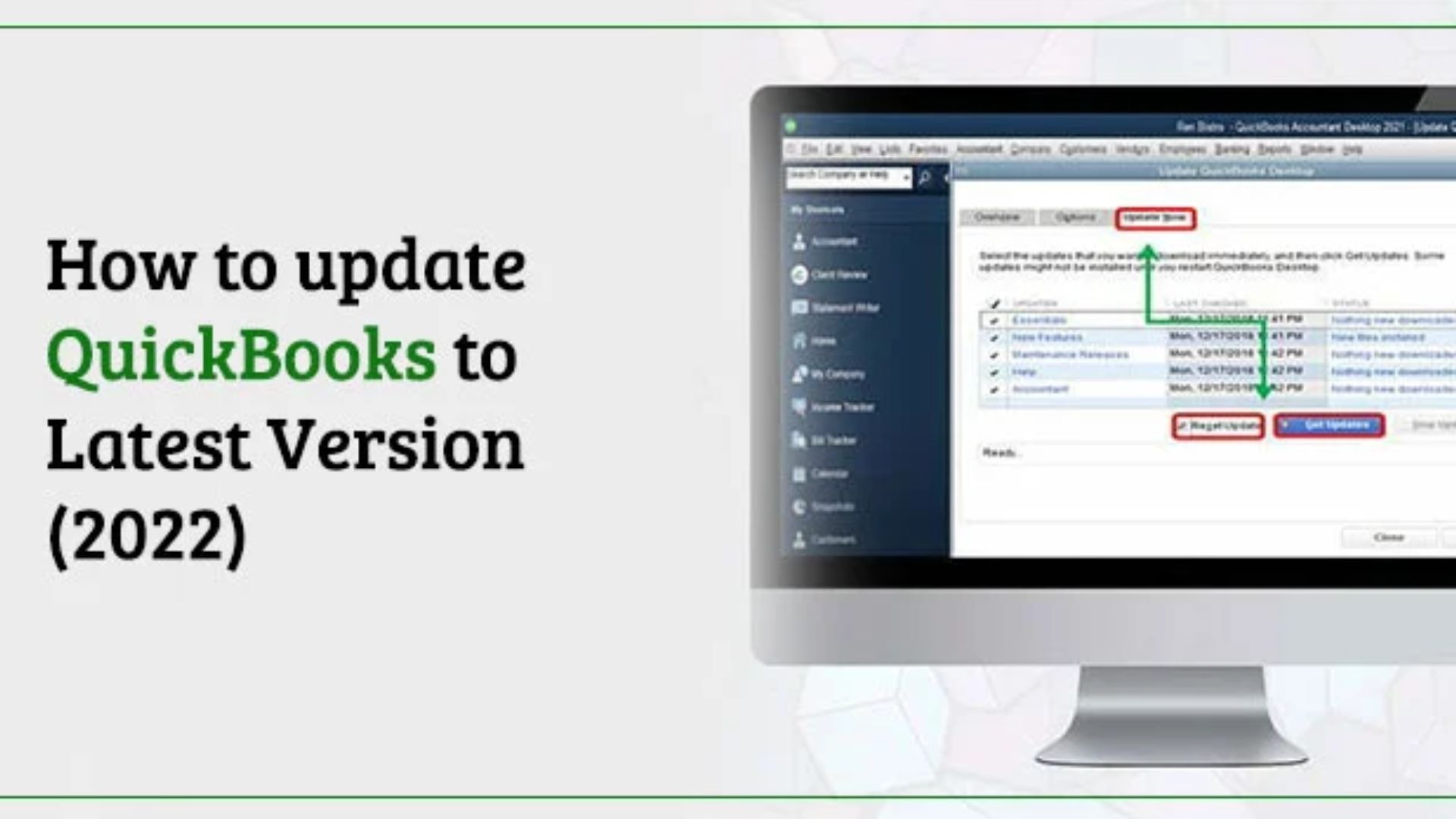 QuickBooks Desktop update without any issues? Here, we'll go over the easy steps for updating QuickBooks to the newest version. Countless lines of C++ code make up the codebase of QuickBooks, a sizable accounting program. Because of its enormous size, QuickBooks is prone to a number of technical issues. You might occasionally run into annoying technical problems if you use QuickBooks. Intuit creates a new QuickBooks update after fixing an error that has been present in the software codebase.
Why there is a need for Quickbooks update-
Because of its extensive scope and large code base, QuickBooks is prone to a range of bugs and technical issues.  The characteristics of the QuickBooks upgrade include the addition of new features. While updating QuickBooks, you may experience a number of technical issues, including QuickBooks update errors 15102, 1603, and 503. By downloading Quickbooks updates, Intuit resolves any problems that are currently known to exist.
Features of Quickbooks Update-
After addressing any technical issues, Intuit releases a new version of QuickBooks update, also known as a maintenance release or "patches."

When you update QuickBooks Desktop to the most recent version, no new features or capabilities are added.

Using an Internet connection, a new release from Intuit can be downloaded from the website.

A program update can fix a number of problems to enhance its usability.

You receive updates as a free bonus with your purchase of QuickBooks Desktop, and updating QuickBooks Desktop won't cost you a dime.

Not to be confused with QuickBooks upgrades, updates have a big difference. An upgraded version of QuickBooks gives users completely new features, unlike updates.

By updating QuickBooks Desktop, you can ensure the safety of your financial information and resolve app performance issues on your computer.

A user experience free of errors and common security loopholes is two of the benefit of updating QuickBooks Desktop.
Steps to be followed for Quickbooks Update
Close any open company files in QuickBooks, then choose Exit from the File tab to shut down the application.

Click the QuickBooks Desktop icon again, and this time select Run as Administrator.

When the No Company Open screen appears, select Update QuickBooks from the Help menu.

Select Mark All from the Options menu, then hit Save.

Go to the Update Now tab now, and check the box next to Reset Update.

When you see Update Complete, tap the getting Updates button to close QuickBooks.

Click Yes on the Install Updates popup when QuickBooks is reopened.

After the installation is finished, restart your computer.
Conclusion-
Additionally, if you experience any difficulties while performing the updating process, it is best to get in touch with Quickbooks' support team. The experts are available to assist you around the clock. You can easily find their phone number and email online. You can update your QuickBooks desktop to the most recent version using the procedures described in this article. We also hope that the new updates and features will help you utilize QB Accounting software to its fullest and achieve your professional objectives.