A White Smile That Lasts: This Is What to Eat After Teeth Whitening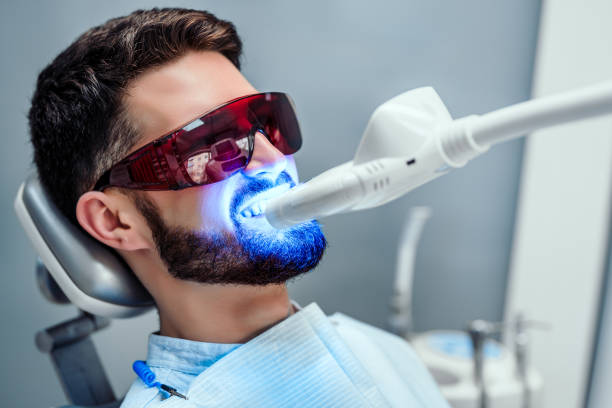 The average American spends over $200 on beauty products and devices yearly, and teeth whitening is no exception.
If you're considering whitening your teeth, you're likely wondering what to eat after teeth whitening. A sparkling white smile requires careful meal planning even after the process is finished.
Follow these meal tips for successful whitening results.
What to Eat After Teeth Whitening
Now that we know what foods to avoid, here are some foods that are good to eat after whitening your teeth. As the name implies, these are primarily white foods that are low in acidity and do not contain pigments or chemicals that can cause stains.
Fish, Chicken, Tofu
Light and lean protein are generally healthy and great after teeth whitening. Beware of bold seasonings and sauces that go well with protein. Stick to white sauces instead.
Rice, bread, noodles
Most grains are safe for white diets. However, be careful with bread and pasta that contain molasses and food coloring. These are often included because they can artificially give bread or pasta a dark look and transfer to the teeth.
White cheese and yogurt
Dairy products are also a good choice, as they contain calcium and other nutrients that are good for your teeth. Skip artificially colored cheese and sweet flavored yogurt. White cheese and plain yogurt are ideal choices to eat after professional teeth whitening.
Fresh fruits and vegetables
Light fruits and vegetables are the staple foods to eat after teeth whitening.
Fruits (pears, bananas, apples, etc.) and vegetables (cauliflower, potatoes, mushrooms, etc.) are not only healthy but also good for your teeth!
Water
Water is the perfect drink for hydration, mouth health, and a bright smile. Water should be the best choice to drink after teeth whitening as there is no risk of soiling your teeth or wearing down your enamel.
Foods to Avoid After Teeth Whitening
Before you dive into that gallon of ice cream, here are a few foods to avoid:
Hard candy & mints. Avoid hard candy and mints as they can cause tooth sensitivity and gum recession.
Acidic fruits. Citruses like oranges, lemons, and grapefruits can cause tooth sensitivity.
Coffee & Tea. Dark-colored beverages can cause staining and discoloration.
Alcohol. Avoid alcohol as it can dry out your mouth and cause sensitivity.
Ice. Chewing on ice can cause gum recession, tooth fractures, and sensitivity.
It is very necessary to know what not to eat after teeth whitening to prevent teeth staining that are the causes of yellow teeth.
Foods to Eat if Your Teeth Are Sensitive After Whitening
Unfortunately, the teeth whitening process sometimes causes sensitivity and other problems. However, certain foods can help to reduce these problems.
Eating hard cheeses, for example, can help to re-mineralize the teeth and reduce sensitivity. Eating yogurt can also help to reduce sensitivity by providing a source of probiotics.
Looking for a Whiter Smile?
If you are looking for a whiter smile that will last, then you should definitely consider changing your diet by knowing what to eat after teeth whitening. It is important to avoid foods and drinks that can stain your teeth. Focus on eating foods that are white or light in color.
For more interesting content, keep browsing our site!