Adaptability, Confidence, Resilience, and Optimism: Mike Hammontree's secret behind the creation of Slay Marketing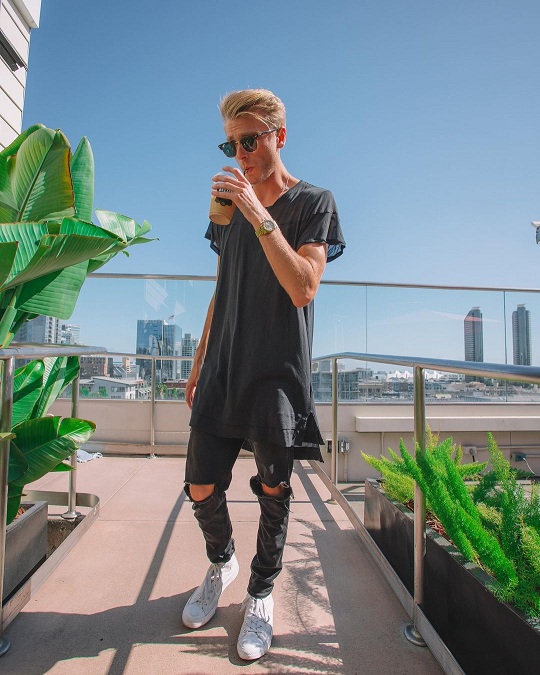 Building an influencer marketing company is the most extreme risk you can take, like every other marketing agency. This is because, unlike typical marketing agencies, influencer marketing agencies have to make their strategies different from the typical marketing ones.
Digital Platforms are full of new generations, so you should have complete command over the trends in the culture of the platforms, for example, the fonts, formats, and language that is popular among the users of those platforms.
When creating an influencer or social media marketing agency, you need to be the trend maker. One such individual who was a content creator on social media and had the base of his fans is Mike Hammontree, who utilized his social media ventures to create an influencer or social media marketing agency.
Mike Hammontree and Slay Marketing
Mike Hammontree is the President of Slay Marketing, a full-service social media advertising and influencer management agency servicing diverse brands from startups to Fortune 500 clients. Mike is a world-renowned talent manager and entrepreneur in the social media space with a wealth of connections and experience helping bring brands, music, and people to market in new and intuitive ways.
Mike began his job as a teen in a tiny town in Michigan and started his career very early. He went from generating six-second Vine videos to owning many successful businesses by the age of 24, which is an incredible feat. Using cell phones creatively may lead to enormous success, as Mike Hammontree exemplifies.
In 2013, Mike grew a sizeable social following on Vine, leading to building solid relationships with the world's top creators. When Vine shut down, he moved with his colleagues to YouTube, Instagram, and later TikTok, bringing them in-house to the agency. During his vine career, he was able to create good content with other creators like Tanner Braungardt, Zeyad Zoromba, PashaTheBoss (Pasha Petkuns), Corey Scherer, Risk House, Alpha House, Brighton Sharbino, Sawyer Sharbino
What is Influencer Marketing Agency
An influencer marketing agency or marketing company is a team of marketing professionals who know how to connect brands with social media influencers — individuals who have established their credibility through their work on digital platforms, giving them gain the power to affect the purchasing decision of the masses.
The influencer marketing agency act as the middleman between influencers and brands. If you are a brand and want to market your product or service, you don't have to search for a credible influencer; you have to contact the agency, and they will do all the research for you.
In addition, the agencies also help brands create and implement marketing campaigns through influencers to increase their brand awareness, which will encourage consumer engagement, generating sales and leads.
Influencer marketing agencies are categorized into three types because not every agency does all the work; they usually focus on targeted aspects;
Recruitment Marketing agency;
The agency looks for relevant and credible influencers for the brand's target audiences in this category.
Growth Experts;
These agencies analyze and report the results of marketing campaigns to offer more data-driven marketing performances.
Creative Agency;
Helps with the Influencer's content creation and in-house production.