Aisling Loftus: Unveiling the Talented and Versatile Actress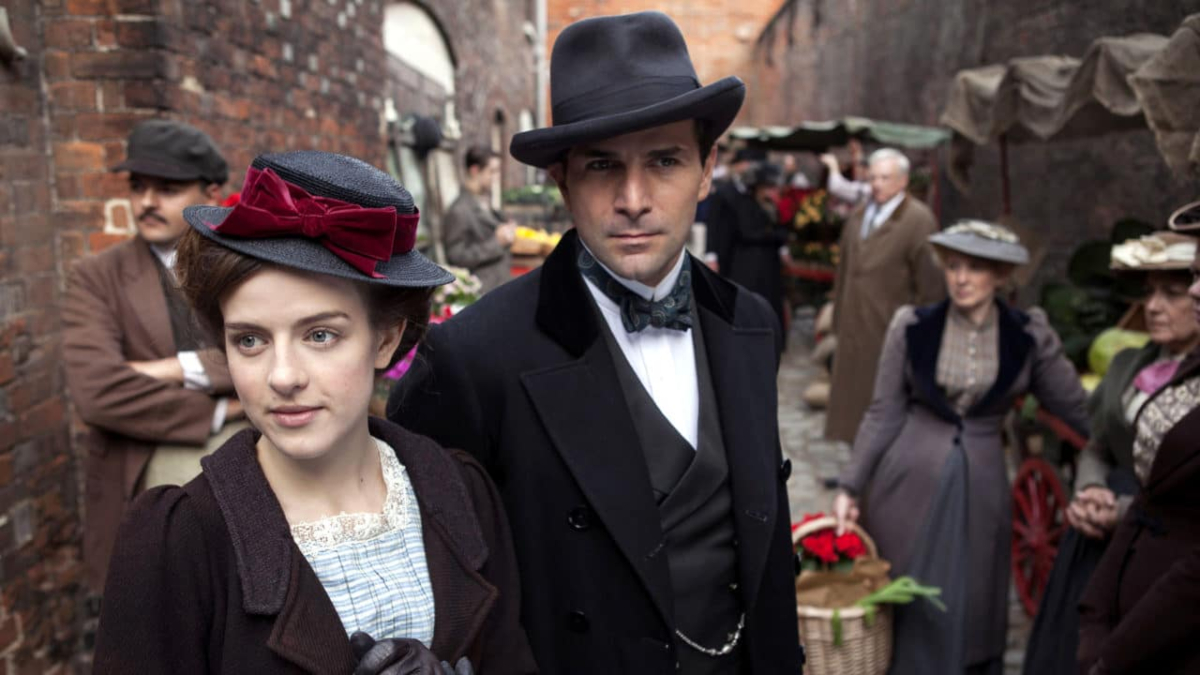 There are extraordinary people working in the large entertainment sector. Their performances are so good that they draw in huge crowds. Aisling Loftus is one such actress who has gained recognition for her impressive range and ability to hold an audience's attention in a variety of roles. Loftus has already made a name for herself as a rising star in the acting field thanks to her unquestionable talent and ability to represent a wide range of characters. In this essay, we will look into the fascinating life of Aisling Loftus and examine her works that have received worldwide praise.
1. Aisling Loftus "Early Life and Background"
Aisling Loftus grew up in the English city of Nottingham. She always had a strong interest in acting because of her early enthusiasm for the stage. Loftus perfected her craft and studied formally, laying the groundwork for a successful career in the entertainment industry.
2. Rise to Prominence: Breakout Roles
Aisling Loftus's breakthrough performances were a watershed point in her career since they revealed the full extent of her acting prowess and range. These shows catapulted her into the public eye and paved the way for her subsequent career success.
3. Exploring Loftus's Filmography
3.1 "Oranges and Sunshine"
Aisling Loftus gave a riveting performance in "Oranges and Sunshine," which received rave reviews. Her ability to express complexity and vulnerability in her performances was on full display in her portrayal of a young woman whose life was changed by the forced migration of children.
3.2 Aisling Loftus "Pride and Prejudice and Zombies"
Loftus demonstrated her range by playing Charlotte Lucas in the offbeat adaption "Pride and Prejudice and Zombies." She proved her acting versatility by portraying a strong female lead with a witty sense of humour in a period drama with a modern touch.
3.3 "Mr. Selfridge"
Aisling Loftus's portrayal of Agnes Towler, a former shopgirl who is now the head of display at Mr. Selfridge, was a major draw for the show's viewers. Her portrayal of the role, with all its nuance and humanity, made her a favourite among viewers from the beginning until the end of the show's run.
4. Aisling Loftus "Venturing into Television"
4.1 Aisling Loftus "War & Peace"
Loftus's abilities were on full display in the highly regarded miniseries "War & Peace." She demonstrated her talent for nuanced acting in her depiction of Sonya Rostova, a young lady struggling with love and devotion against the backdrop of war.
4.2 Aisling Loftus "A Confession"
Aisling Loftus gave an outstanding performance as a mother in the crime thriller "A Confession," in which she played a woman looking for answers about her missing kid. Her talent for bringing complex characters to life was on full display in the way she was able to convey genuine feelings and elicit sympathy from the viewers.
4.3 "The ABC Murders"
Loftus continued to win over viewers with her performance in the TV version of Agatha Christie's "The ABC Murders." She successfully navigated the intricacies of suspenseful narrative in her portrayal of Lily Marbury, a young woman entangled in a web of mystery and intrigue.
5. Aisling Loftus's Acting Style
Aisling Loftus's acting technique is distinguished by her complete commitment to each of her parts. With her compelling performances, she captures the soul of her characters with authenticity and depth. Loftus's commitment to her profession is evident in the range of feelings she can elicit and the quality of the scenes she is able to produce for the film.
6. Recognition and Future Projects
Aisling Loftus has won the praise and affection of both critics and audiences with her remarkable abilities and fascinating performances. Her meteoric climb to fame as an actress shows no signs of abating. Fans are looking forward to seeing her develop and take on new parts in her upcoming endeavours.
Conclusion
Aisling Loftus is an actress with great skill and range who has made a name for herself in the industry. Her strong film and TV resumes attest to her ability to hold an audience's attention with captivating performances. Loftus has distinguished herself as a rising talent in the acting profession with her ability to bring complex characters to life and elicit genuine emotions from her audience.
FAQs (Frequently Asked Questions)
Q1. Where is Aisling Loftus from?
Aisling Loftus grew up in the English city of Nottingham.
Q2. What are some of Aisling Loftus's notable film roles?
Some of the films in which Aisling Loftus has appeared, such "Oranges and Sunshine" and "Pride and Prejudice and Zombies," serve as excellent examples of her variety and talent.
Q3. Which television series has Aisling Loftus been a part of?
Aisling Loftus's TV credits include "Mr. Selfridge," "War & Peace," and "A Confession," among others.
Q4. What is Aisling Loftus known for as an actress?
The audiences she has captivated with her performances praise Aisling Loftus's ability to give her characters depth, honesty, and relatability.
Q5. What can we expect from Aisling Loftus in the future?
As word spreads about Aisling Loftus's acting chops, admirers await her next projects with bated breath to see how she develops and expands her range.