Alessandro Galatoli-Rejuvenating the Universal Language of Photography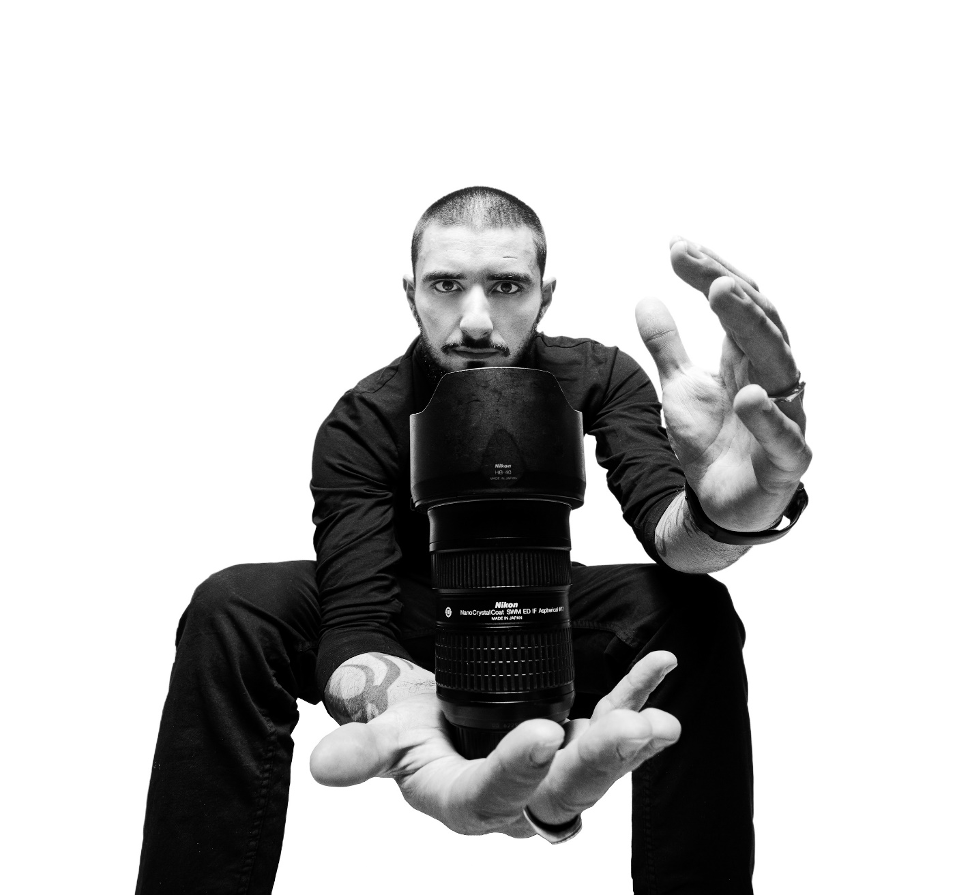 Photography is the only language that can be understood anywhere in the world, ultimately making the photographer a narrator. Photographers let people see the beauty which they often fail to grasp in the hustle and bustle of their daily lives. They capture the essence of life via their camera lens. Let's see the world through the lens of internationally acclaimed and famed photographer Alessandro Galatoli.
Photography is an art that captures moments, tells stories, preserves memories, and aesthetically conveys messages. The best way to capture photos is to reflect life through them. A study says that about 1.81 trillion photos are taken worldwide every year. Be it professional or personal, photographers are among the very few people who understand the art of captivating moments.
Alessandro Galatoli is an Italian photographer and professor. Capturing many notable celebrities through his lens and covering numerous prestigious award shows, Galatoli is one of the most renowned international photographers.
Born on December 31, 1985, in Rome, Italy, Galatoli is a born artist. After completing his early education in his hometown, he received a high school diploma in Business from ITC Gaetano Martino in 2005. Galatoli discovered his love for art and photography quite early in his life. In 2010, he graduated in Photography and Cinematography from Scuola Romana di Fotografia e Cinema to polish his passion. Later, he completed his Master's in Cinematography from Centro Sperimentale di Cinematografia in 2012. Post that, he received his Master's degree in Photography from the MoMa-Museum of Modern Arts in 2015.
Galatoli began his professional career as a trainer, facilitator, and visual merchandising retailer team member at Apple from 2010 to 2017. Not only as a photographer, but Galatoli is also exceptional as a teacher and is serving as a photographic faculty member in numerous educational pedagogies. He serves as senior professor for the Nikon school and photography in Study Abroad programs for American Universities. In 2017, Galatoli started his adjunct professor tenure at Kent State University Florence for distinctive photography and cinematography courses.
Galatoli has been a professor at American Institute for Foreign Study (AIFS) since 2021. He is also a Photography and Visual Culture professor in different institutions, including the International Studies Institute (ISI), the University of Minnesota, and Fondazione Studio Marangoni.
Attaining numerous opportunities because of immense talent, Galatoli has worked as a professional photographer since 2010. He has covered multiple shows, such as TED and TEDx-Fiesole 2022. Since 2010, he has been covering international showbiz events, including Academy Awards, SAG Awards, BAFTA, the Venice Film Festival, and all the notable Fashion Weeks in multiple cities, including New York, London, Milan, and Paris.
Around the world, people admire his talent, and therefore, several multinational companies invite Galatoli to cover their shows. He shoots not only in fashion and award shows but in several private events too. Talent Garden, Talent Innovation School, Poste Italiane, Intesa San Paolo, Acqua Panna, Comune di Firenze, Regione Toscana, & Partners, Gonzaga University, Kent State University, Per Dormire, Viroplastic, Petti, Heineken, Apple, Eventi Perfetti, Chiarugi, Fondazione Agnelli, San Pellegrino, IED, and National Geographic are few of the names for whom he has covered several events for.
Galatoli also worked for fashion magazines and events such as Moncler, Gianlvca Saitto, Poldo Dog Couture, Alberta Tanzini Couture, Giada Curti, Gattinoni Couture, Sabrina Persechino, Gilberto Calzolari, Altaroma, Kikka Mia, Emma Firenze, Pinzani Uomo, Camera Nazionale della Moda Italiana, Vogue, L'Officiel, Chic Style, Art About Magazine, Modellenland Magazine, Venice Fashion Week (2019), Webitorial (2021), Feroce September (2017), Gilberto Calzolari Fall/Winter (2020-2021), Mismaonda Creazoni Live,  Milan Fashion Week (2022), and Show (Re)Inspiration (2022).
Galatoli has photographed several artists, celebrities, actors, and singers, including Nicole Kidman, Pedro Pascal, Sigourney Weaver, Elisabeth Olsen, Hugh Grant, Andy MacDowell, Emily Blunt, Dwayne Johnson, Jamie Lee Curtis, Brendan Fraser, Michelle Yeoh, Austin Butler, Ke Huy Quan, Ana De Armas, Cate Blanchett, Michelle Williams, Jessica Chastain, Lady Gaga, Halle Berry, Rihanna, Harrison Ford, Samuel L. Jackson, Eva Longoria, Thandiwe Newton, Cara Delevigne, Florence Pugh, Jennifer Connelly, Angela Bassett, Billy Nighy, Halle Bailey, Phoebe Waller-Bridge, Jimmy Kimmel, Sarah Polley, Melissa McCarthy, Janelle Monàe, Seth Rogen, Guillermo del Toro, Miles Teller,  Luca Longobardi, Beatrice Venezi, Lodovica Comello, Giulia Luzi, Laura Cicconardi, Bianca Breschi, Camilla Boniardi, Arianna Porcelli Safonov, Carlo Cracco, and Millie Bobby Brown.
Living in Florence with his wife Lavinia Cremonese, and 3 daughters, Penelope, Calliope, and Zelda, Galatoli has organized many workshops and seminars on fashion and photography in Italy and Europe. Galatoli has conducted humongous workshops on different photography styles, including portrait, reportage, editorial, and printed photography. He has participated in the workshop of legends like Luc Braquet, Monia Merlo, Toni Thorimbert, Jean Noir, and Mauro Consalvi.
They say the only way to do great work is to love what you do; it seems like Galatoli applies this philosophy in his life. Photography in awards and fashion shows, shooting with mega stars, and covering various international corporate functions, he has completed the full circle of success. He is a professor in multiple universities and academies, sharing his skill and talent with aspiring photographers. Today Alessandro Galatoli is a star himself.