All About: The Porter Wagoner Show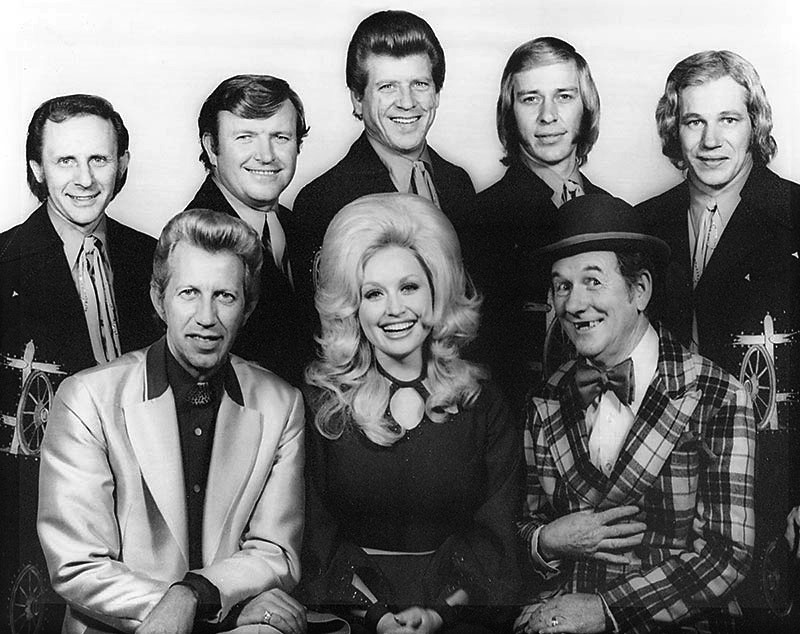 "The Porter Wagoner Show" is considered one of the most successful half-hour country music programs in history. Hosted by its namesake, the program was produced in Nashville, Tenn., from 1960 to 1980, and virtually every country music performer in the business appeared on the show over those 20 years.
Porter Wagoner is an icon in the music industry. His broad smile, flashy costumes, and memorable songs are the very image of a country music star.
The "Thin Man From West Plains," is among the most recognized names and images in all of country music. His grand showmanship and rhinestone suits, his loyalty to the Grand Ole Opry, his TV leadership, his championing of Dolly Parton, his unique singing voice and exquisite recitations, his songwriting, and especially, his record production, all culminate in the legacy that is Porter Wagoner.
Wagoner also introduced the world to a young Dolly Parton, who found her way to fame as his female co-star from 1967 to 1974. She left the show to pursue her solo career, despite his protests and is said to have penned the smash hit, "I Will Always Love You" as a heartfelt farewell and apology to her business partner/mentor.
Of all the guests on the show over the years, some of the many, many highlights include Mel Tillis, Jerry Reed, Willie Nelson, Waylon Jennings, Faron Young, Bill Monroe, George Jones, Lester Flatt, Marty Robbins, Merle Haggard, Lynn Anderson, and, of course, Hank Williams, Jr.
The production values are good and the flavor of the show is up and lively. There were 686 thirty-minute episodes recorded, the first 104 were shot in black and white, and the rest are in color.