Apps That Can Help You to Design Invitation Cards by Your Own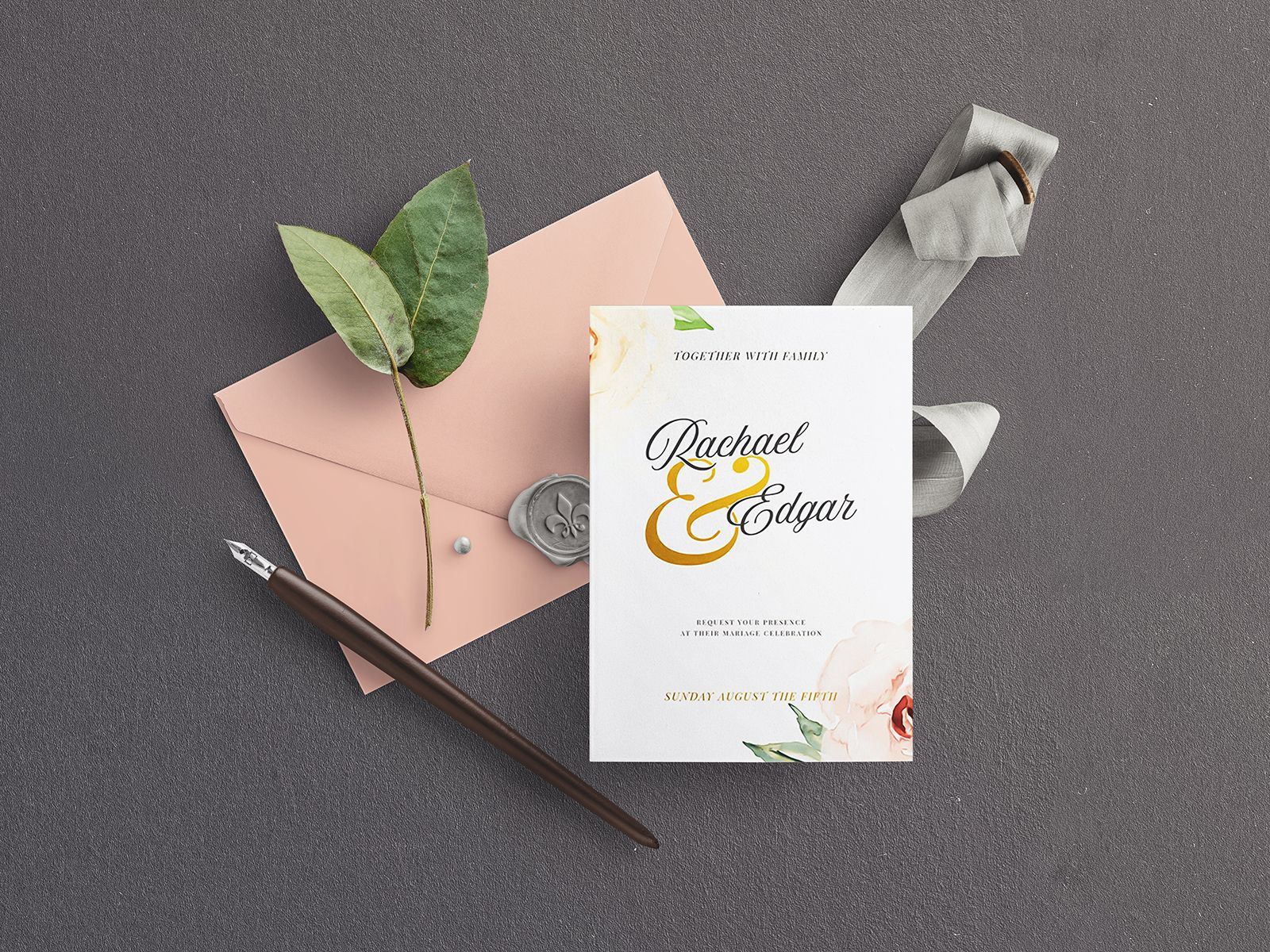 Gatherings and events are always joyful when your friends and family members are with you. Their presence at an event that is somehow special for you will make you feel out of the world. If you want your family members and friends to join you on special events like baby showers, marriage, Christmas dinner, or any other event, then you need to invite them personally. However, texting or calling each guest won't be possible for you because of your hectic schedule. Sending paper invitations is too old school. Moreover, it is not environmentally friendly as well. You will only end up increasing your carbon footprint in the atmosphere.  
Alternatively, you can make a voice call to everyone and invite them. However, there are high chances that this option won't work. People you are calling to might be engaged in something more important, and they might decline your call. Moreover, the aforementioned methods will take a lot of your time and effort as well. But, you don't need to fret out, as you can counter this issue by using Ecards. 
Simply use an invite card maker, and create catchy invitations for people you care about to make them feel special. We have put together some details that will help you understand how Ecards are an easy solution. We have discussed some best greeting card makers to help you use the appropriate tool for this purpose. Further details are given below:
Best Invitation Maker Apps to Design Invites
The traditional ways of designing invitations for an event require ample time, resources, and assistance from a professional graphic designer. However, getting help from an advanced invite card maker allows you to discard all the complications effectively. You can design unlimited invitations for any event with the help of an invitation card maker free. An advanced invite card maker provides you with a massive range of well-crafted templates that you can easily personalize using the editing toolkit. You won't have to go through any intricacies for designing a catchy invitation card with an advanced greeting cards maker. However, the selection of a reliable and advanced invite card maker is essential to get your desired output. We are jotting down a few useful apps that you can opt for to design invitations instantly. 
Invitation Maker – Birthday, Wedding Invite Card
This is one of the most appreciated invite card maker apps available on the Play Store. This application is famous for providing a vast collection of excellently-designed premade templates for all kinds of events. The friendly user interface of this invitation card maker free app allows novices to design unlimited invites for their events without getting into any complex procedure. 
Canva
Canva is a famous name when it comes to designing invitation cards, greeting cards, and business cards. You can try this excellent app for crafting stunning and eye-catching invites for your event. Canva has a massive library of invite card templates that allows you to pick any design that you find relevant to your event's nature. 
TouchNote
If you are looking for an app that provides you with custom-made invite cards, then this app can be the best option for you. The simple to understand layout and user-friendly interface of this invitation card maker app enable everyone to craft invites for any event without getting help from a professional. 
Why You Need to Design Invitation Cards Yourself
Finalizing the preparations for your event? Have you set the theme of the party, dress code, and food menu? But is a catchy invitation card ready to invite your loved ones and family members? Not yet? Don't worry. You can craft a stunning invitation card yourself without requiring anyone's assistance. Furthermore, there are many other advantages of curating invites for your event. Some of the major benefits of designing an invitation card are shared below. 
Hiring a professional graphic designer in recent times would cost you massively. You may need to pay a huge amount to a professional graphic designer to design a beautiful and attractive invitation card. On the other hand, the use of an invitation card maker provides you with the liberty to craft excellent invites for any event quickly. You can find tons of free premade invitation card templates on invite card maker that saves you from crafting invites from scratch. The availability of these excellently crafted invitation card designs enables you to design fabulous Ecards for your event without needing any professional's help.  
 Save your Time and Efforts
Elaborating your ideas and thoughts of a dream invitation card to some graphic designer can be challenging and tedious. Furthermore, if you don't have any physical access to your hired designer, and you use online mediums for communication, then it would be tougher to explain what you have in your mind regarding invitation cards. Furthermore, you may have to go through various revisions if your designer can't provide you with your desired results. Alternatively, you can cut all this hassle by designing invites for your event yourself. The use of an invite card maker allows you to get rid of all the convolutions and craft an astonishing invitation card instantly. You don't have to make any hard efforts to curate a captivating invitation card while using the invite card maker. A few notches on your device would enable you to curate eye-catching invites with a greeting card maker. 
Designing an invitation card yourself also enables you to entice the guests you wish to invite with your creativity. The invite card maker would be of great assistance in this regard. You can restructure any premade template available on a wedding invitation card maker according to your desire and present it as your own creation to your mates and friends proudly. 
Final Words
A well-crafted invitation card is essential to entice people to your event. The use of an advanced invite card maker app will be helpful for you to design invites on your own. The shared above information will be useful to understand the advantages of designing invitation cards yourself. Moreover, the discussed applications will assist you in designing invites without going through any intricate process.