Benefits of Jojoba Oil in Skin Care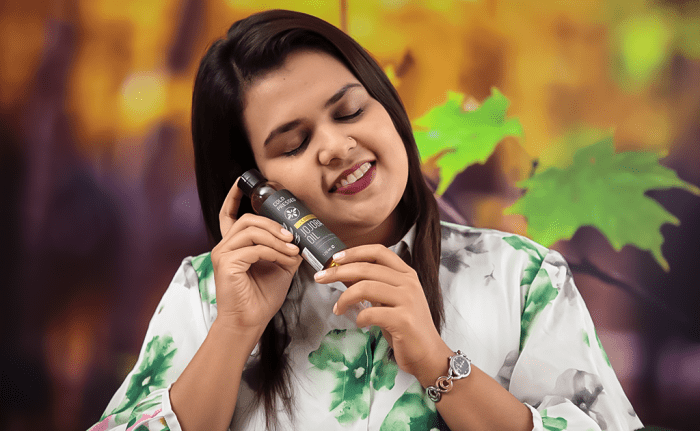 Even in the 21st century, people are still worried about their busy lives as well as their knowledge of beauty. We are now very much aware of how to take care of ourselves in a short time, how to present ourselves beautifully. There have been many changes in the practice of beauty in the course of time. Today we will learn about a very useful oil from that change trend. And that is jojoba oil (pronounced hohoba oil). The use of face oil in skin care is increasing day by day. Many people may know the benefits of this oil, but many people do not know about its use. Let's not know what are the benefits of jojoba oil in beauty. Now you can know why you should include this oil in your skin care routine to take care of your skin.
What is Jojoba?
History shows that this famous oil has been used in cosmetics since 1960. The source of jojoba oil is a herbaceous plant called jojoba. Scientific name "Simmondsia Chinensis" It is native to California, Arizona and Mexico in the United States. This tree is so vital that it can survive in very rough natural environment. This tree produces a kind of oil seed or nut, from which jojoba oil is collected.
How does jojoba oil play a role in beauty?
We all know about the use of oil in hair care, but oil in skin care? That's right! This natural oil works great for all skin types. There is no pair to take care of the skin without pores clogged. Let's find out what are the benefits of jojoba oil in beauty.
Moisturization
Jojoba oil contains a natural ingredient that helps to retain water in the skin layer, keeping the skin moist for a long time. So jojoba oil is being used in lotions, moisturizing creams and other cosmetics along with various essential oils.
Has anti-bacterial properties
Jojoba oil has anti-bacterial and anti-fungal properties. Having anti-bacterial properties, it helps a lot to get rid of acne.
Removing makeup
Many people may not know that it is like magic by removing makeup. From sunscreen to waterproof mascara or heavy makeup! It does not close the pores of the skin, so if you do not have an oil cleanser on hand, you can do double cleansing with this oil. However, try to use oil based cleanser for removing makeup.
Rich in antioxidants
Jojoba oil is rich in Vitamin E which is a good source of natural antioxidants. Regular use of this natural oil on the skin for its antioxidant properties helps to reduce the appearance of wrinkles, wrinkles and pigmentation on the skin.
Also suitable for oily skin
Owners of oily skin are afraid to use oily ingredients, worrying about whether the pores will clog. The good news for them is that jojoba oil, being an herbal ingredient, has some similarities in its chemical composition with the sebum produced on the skin. So there is no possibility of break out by closing the pores!
Hypo allergic
For the chemical composition of jojoba oil it creates a smooth coating on the surface of the skin. So using this oil does not cause skin irritation or irritation. This oil is safe for you even if your skin is sensitive.
Reduces excess oiliness
Oil again reduces the oiliness of the face? Sounds a little weird to hear, doesn't it? But it is absolutely true! As I said before, the composition of jojoba oil is very much like sebum secreted from the skin. So when it is used as a moisturizer, the skin stays smooth and hydrated, and the signal goes to the sebum-producing glands, so that excess sebum is not secreted. In this way the oil level of the skin is balanced.
Increases collagen production
Beauty-conscious people know more or less about collagen. It is a protein that retains the youth of the skin, keeps the skin taut and radiant. The antioxidant in jojoba oil boosts collagen production and helps keep skin healthy.
Heals wounds
Jojoba oil works great for healing wounds left after acne is gone. You can use a few drops of jojoba oil mixed with face pack to reduce sunburn and restore blemish-free skin. Many people shave or wax while sitting at home. Massage with this oil at the end of body hair removal, the skin will be soft.
As lip balm
As it has healing properties, you can use jojoba oil on dry lips. During lip exfoliation, mix a few drops of jojoba oil with lemon, honey and sugar to keep the lips soft and beautiful.
Treatment of dermatitis
Jojoba oil is used in combination with various essential oils as an emollient in the treatment of psoriasis, eczema and dry skin.
Terms of use
The benefits are known, this time I do not know how to use it in skin care. There are no set rules for using jojoba oil. Before going to bed at night, you can use other products as well as apply dab dab directly on the oil face. And if you apply it during the day, don't forget to apply sunscreen. And as jojoba oil is very mild, it does not need to be diluted like other oils. It can also be used as a carrier oil. Can be used in combination with Facepack. Can be used for makeup removal. Can also be used during face massage. In general, you can use this oil in all ways.
What kind of skin will it suit?
It is an effective natural oil that suits all types of oily, dry, sensitive, combination skin perfectly. It has no side effects! However, not all ingredients can be adjusted to everyone's skin. Any product can be a cause of sensitivity for some people so it is better to test the patch before use.
Caution
There are no contraindications for its use in pregnant women and breastfeeding mothers. Since it is prepared from natural ingredients, it can be used safely. However, care should be taken not to catch the eye while using and must be kept away from children. As it is self-stable like other oils, you can preserve it at room temperature. However, keep away from direct sunlight or heat.
We know how much beauty jojoba oil can benefit you. Then add this natural oil to your regular skin care routine without delay! You can understand the difference yourself. Hundreds of chemicals in the skin care of a little touch of nature! I have been using Skin Cafe Natural Jojoba Oil for a long time and this is one of my favorite products. Today I talked about skin care, this oil also works great in hair care, I will write about it another day. I bought it online from shop.sajgoj.com. If you want, you can buy two cosmetic physical shops, one of which is located at Jamuna Future Park and the other at Border Reserve.