Benefits of Online Exam Management System in 2022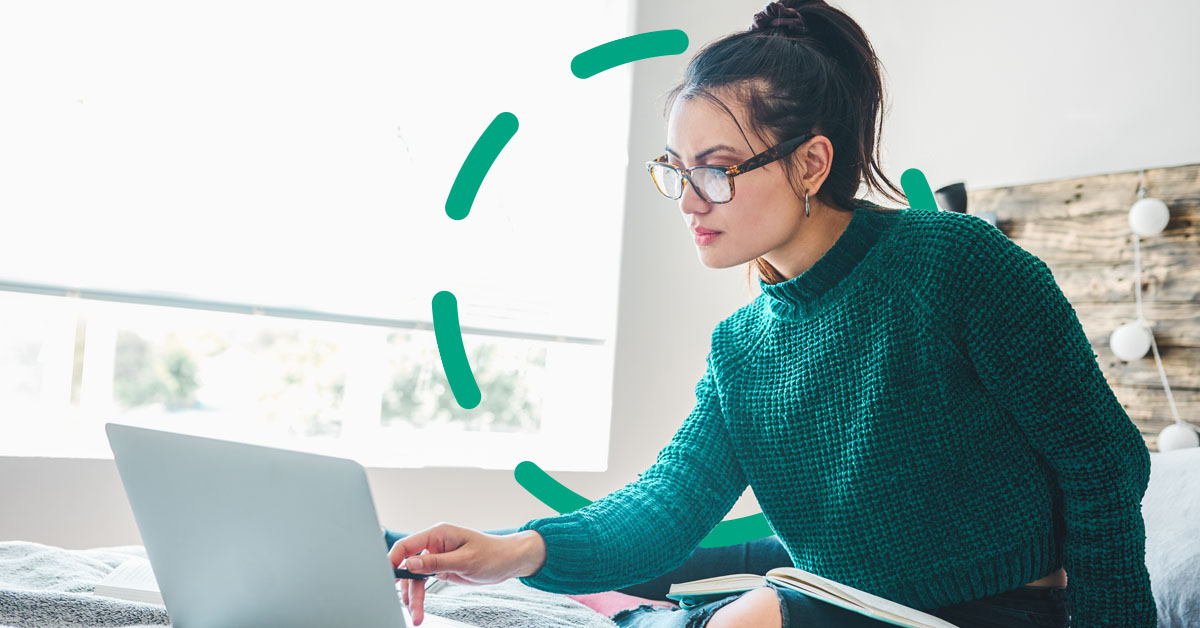 Although classroom teaching had been declining in popularity for a while, everyone discovered the benefits of online education after the pandemic. This ushered in a new era for virtual education fuelled by technology. It also helped students overcome many barriers, thanks to the constant innovations made in this area.
Assessments are an integral part of any learning module. Many educational institutions have switched to online exams to assess their students and learn how they did. For more than a decade, many institutions have been conducting assessments online using exam management system technology. Many people were unaware of their existence and benefits until 2020.
What is an Exam Management System (EMS)?
An exam management system allows educators/institutions to conduct and manage various expectations of virtual assessments. It is designed to assist educational institutions in planning, conducting, invigilating, and evaluating online assessments through video proctoring.
An exam management system serves two main purposes: to make offline evaluations easier and bring all the information online. It helps evaluators create exam patterns, add sections for various question types, allot times per question, and conduct exams with digital devices. It allows institutions to go paperless and offer more storage.
Benefits of
Exam Management Systems
An online exam management system program offers many advantages over paper-based exams. These benefits are listed below:
Higher Security:
It increases flexibility and security through technology. It reduces the risk of question papers being lost or stolen and provides a safe way to store questions on different subjects. Also, video proctoring makes invigilation easier. 
Quick Results and Ranking:
Instantly calculate and publish assessment results for students, and it can also provide a detailed analysis of the results and rank students accurately on each topic. This greatly speeds up the process of decision-making and shortlisting, which could take several weeks if done manually.
No exam centres are required:
It allows students to take assessments without having to book an examination centre, and it will enable them to take tests at their own pace. This eliminates the need for multiple exam centres, invigilators, question paper distribution, and security. Also, very few invigilators may be needed when video proctoring is installed as one person can manage multiple locations.
Lower costs and time:
As mentioned above, it can dramatically reduce costs. Faculty members need to create question papers to hold an examination, and these questions must then be edited before publication.
Assessments that are large in number can be easily held at multiple locations. Questions papers and answer sheets can be received on time. To ensure that exams are conducted smoothly, video proctoring is employed to make invigilators' jobs easier.
Remote Supervision:
The use of video proctoring tools for online examinations is a great help to institutions and lowers the invigilation cost. Many online exam management tools include an auto-surveillance mode that allows the web camera to take photos of students in order to detect cheaters. This helps ensure that only the correct candidate is taking the exam. 
Suitable for Objective and Subjective Exams:
Institutions first used online exam management to conduct multiple-choice (objective) questions. This allows students to match their answers with correct answers from teachers easily. The system can publish results in a matter of minutes. Teachers can now evaluate subjective answers by simply creating a login account. Now, this system is allowed for all types of questions to be evaluated.
Automated Question Paper Generation:
Designing a digital exam paper is much easier than a traditional one. Teachers can easily create multiple question sets from the internet and securely store them. Faculties can also request that their superiors approve question papers digitally. Once approved, the question set is ready for students to use on the designated date. It has also reduced the paper cost.
Scalability:
Another benefit to using this is scalability. Offline examinations are limited to hosting around 100 students per session. With online exam management solutions, you have no limits on the number of students that you can accommodate. Even if you have double the students attending each session, it will allow you to host them all simultaneously, and you can monitor them through video proctoring.
Score Analytics:
You can gain in-depth insight into the performance of each student using an analytics system that simulates the system. This allows you to evaluate the understanding of students and their strengths. This is crucial for any aptitude test or selection process where mapping students' skills are more accessible.
This system is a tool that can help you assess the performance of each faculty member/evaluator. You can, for example, check each teacher's work to see how they did the assigned tasks and if they are ahead or behind. To see how each faculty member is doing, you can compare their stats to other evaluators.
Integrations:
Online exam management can be a great addition to an existing learning management system (LMS), or HRMS. This system not only relays exam data to your learning/evaluation software but also makes it easy to create question papers and send them to the assessment management software. You can get results quickly after exams have been completed and uploaded to your LMS/HRMS solution.
Student assistance:
Students can save time and money by appearing in virtual examinations. The tests are not physically accessible, and results can instantly view results or sent via tools. Advanced assessment tools also allow students to see and understand what they were marked on tests and their comments during marking. This increases transparency and accountability and will enable students to make corrections in future exams.
Final words:
Like offline exams, online exam management solutions allow students to request a reassessment that the assessors can process. Students can also request reassessment from assessors in the event of technical difficulties, which is not possible in many offline situations.
These factors are why virtual assessments are more valuable than offline ones and will continue to be important in the future. They will also improve the student experience and the educational experience of evaluators and educators with technological advances.