Benefits of Using Dedicated Virtual Number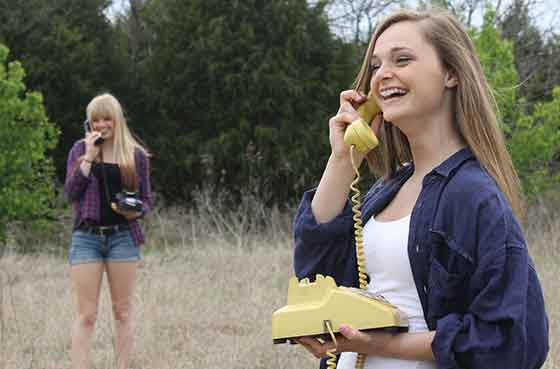 In these modern days, the use of technology has become so common, mostly in business marketing. One of the methods companies use to connect with customers globally is virtual numbers, which comes with many advantages. As a business owner, you must understand the importance of having one in your profile.
Understanding more about virtual numbers
Unlike traditional phones, virtual numbers do not contain sim cards. They can be used in any device by use of IP address, and they are easy to use. Basically, it does not depend on any copper lines connection making it easy to communicate through any device. This is a great way for companies to reach their clients from any location without limitations.
How do virtual numbers work?
Since it does not need any line connection or sim card, you can easily access the virtual number using a VoIP app that is connected to the device of your choice. The process is quite easy since it is similar to using a mobile phone. The first step is to log in to the VoIP app, search the number or dial a new one, then send. Your clients will receive the message or call from any location they are. The same applies when receiving a call only this time; it will appear on top of your device's screen then you swipe to answer.
Having a virtual number enables you as a business person to expand your work globally since it is not tied to any location. Also, due to its advanced features, it allows you to explore more choices when sending messages, unlike using an ordinary phone.
Benefits of using virtual numbers
If you are still wondering if a virtual number is best for your business, then the answer is yes. Below are some of the reasons that will make you consider having one for your company.
It is professional
Many people prefer working with companies that uphold professionalism. If your target is communicating with clients from different locations, then using a cell phone can limit the chances. Instead, choose to use a virtual number that consists of upgraded features like SMS marketing that will make it easy for both you and the client.
Cuts on cost
As a company, you might be dealing with clients that are in distant locations. Most common numbers charge an extra fee when calling long distances. Therefore, to ensure you cut on cost, make consideration of using a virtual number that can be used to call any location without spending much.
Multiple phone numbers
VoIP systems contain features that enable the usage of many numbers. As a business owner, this provides the chance to assign every employee with a number that they can use to communicate with clients even at home.
Establishes local presence
Most people prefer talking to a local agent when inquiring a business help. This provides them with presence insurance even if their location is far from the business. The majority of clients even prefer contacting a local number to one with a different location since it provides a sense of security.
It's a branding method.
Virtual messages enable sending of custom messages to clients, which indicates a high level of professionalism. It also promotes trustworthiness since it appears more legit for customers in log distance. This will also help your business to appear more professional than your competitors.
Flexibility
Using a VoIP system is very user-friendly than ordinary cell phones. This is because they require a lot of maneuvering, which is time-consuming. Instead of investing in many phones, choose to have a virtual number that can do different tasks like sending messages to multiple people at once.
Advanced services
Unlike using cell phones which contain only call logs, messages and email virtual numbers have greater facilities. Such include call forwarding, cloud-hosted services, and more. Employees can also work from different locations where they can use different local numbers to communicate with clients.
The usage of virtual numbers has improved the business industry in general. Every business owner must consider having one to provide quality services to clients. If you want to connect with clients from different locations around the world, this is the chance to use the virtual number for your business growth.