Best Districts For Renting Out in Jumeirah Golf Estates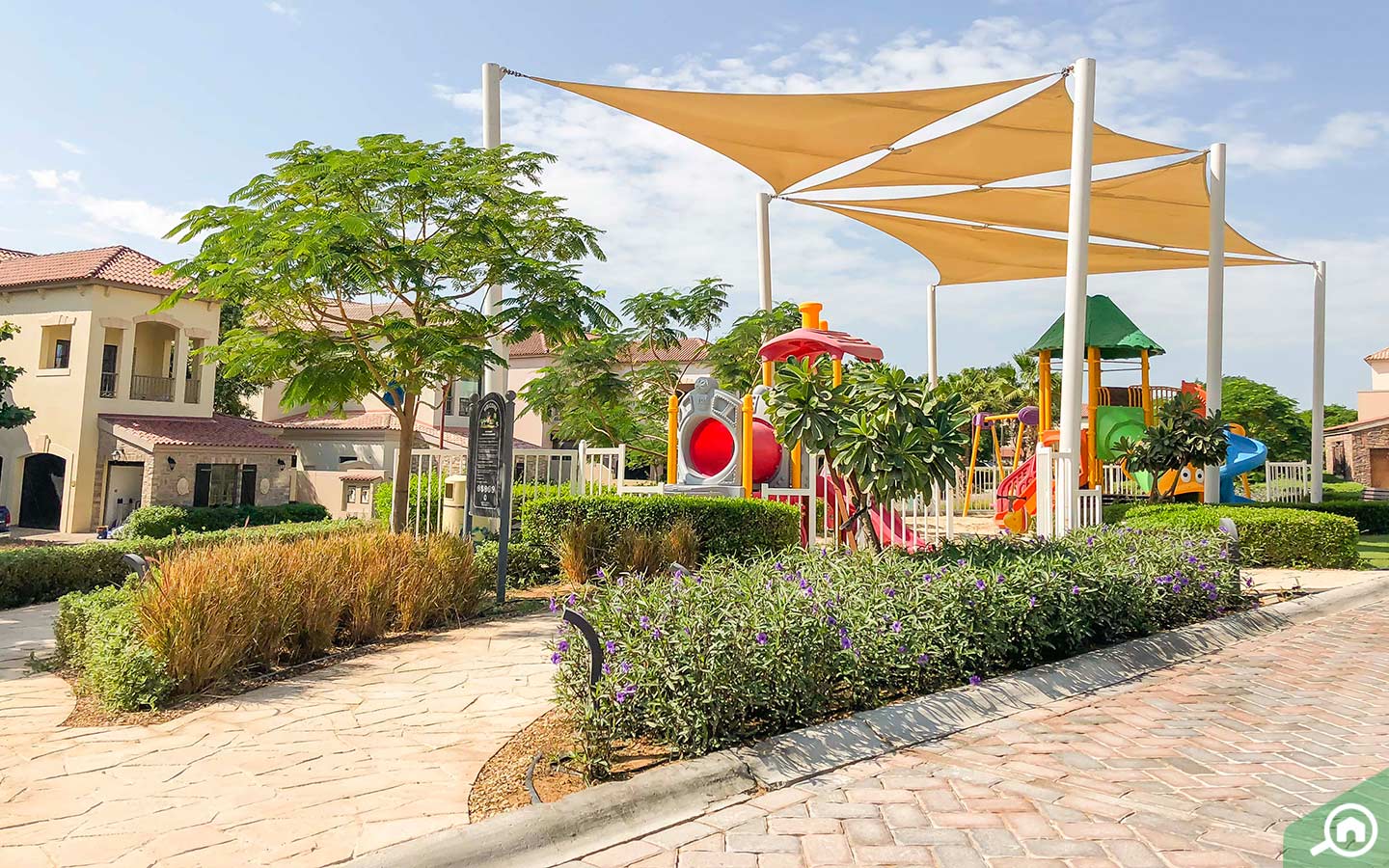 JGE is a posh residential golf-centric neighborhood covering 1,119 hectares of landscaped, peaceful vistas. The establishment consists of 16 unique districts. Gated real estate is constructed around 2 upscale golf courses known as Fire and Earth. 
While hunting for the best districts to rent out in this golf neighborhood, you can discover a wealth of options. For instance, there are upscale villas, townhouses, and apartments for rent scattered throughout the various districts. 
Top Districts To Rent Out Properties in JGE
In the middle of Jumeirah Golf Estates, is the clubhouse that is basically a central development hotspot where inhabitants can socialize in different ways. For instance, Jumeirah Golf Estates Clubhouse boasts a swimming pool, dining venues, a rooftop, and BBQ pits. 
This golf-centric neighborhood hosts the renowned DP World Tour Championship yearly, which is why golf enthusiasts prefer to rent out properties here. Ahead, you will see a list of the top sub-communities for renting out flats, villas, and townhouses. 
Earth Golf Course is inspired by Mediterranean architecture with a total of 606 villas scattered throughout the districts. But the Fire Golf Course follows the theme of desert and its shades. The features of this golf course are 438 homes divided into sub-communities. Available villas here have 3 to 6 bedroom floor plans, with each unit having a private garden. Al Andalus enclave displays townhouses and flats in a picturesque hill town. 
Popular Districts To Rent Out Properties 
Speaking of the stunning rental villas in Jumeirah Golf Estates, the homes are inspired by the beautiful Tuscan architecture with Mediterranean themes. These alluring villas ensure 3-6 bedrooms. Standard villas in Jumeirah Golf Estates display terracotta pavers, arched hallways, stone tiles, and shaded terraces. 
The impressive floor plans of these residences include a lush dining room, a guest bedroom/maid's room, built-in wardrobes, branded European equipped kitchens, and master with attached bathrooms. The innovative entertainment system and well-connected smart home technology further amplify the value of these magnificent villas. Now, let's go over the best districts in Jumeirah Golf Estates that feature villas. 
Depending on the newest rental trends in Jumeirah Golf Estates, Whispering Pines is the first on the list for popular sub-communities for renting out properties. Bringing 160 villas, Whispering Pines was completed in 2013. The villas available for rent consist of 3 to 4 bedrooms. 
These posh villas come with Smart home technology, the newest home entertainment technology, and wooden doors. The Tuscan inspired properties have a starting rental price of AED 255k for a 3 bedroom apartment. It can increase to AED 265k for the same configuration on a yearly basis. 
Lime Tree Valley

 
This is a perfect choice for tenants searching for opulent and exquisite villas. The district essentially boasts commodious and huge 4 to 6 bedroom villas influenced by Mediterranean architecture. All the villas present in Lime Tree Valley have attached bathrooms, branded kitchens, fire alarm system, thermal blockwork to eliminate heat absorption, walk-in closets, and so much more. This cluster of Mediterranean villas includes 4 to 6 bedroom upscale villas varying from 2,000 square feet to 9,000 square feet. 
Lime Tree Valley is the second most famous district for commodious homes. The rental trend here starts at AED 270k for a 4 bedroom villa, while it's AED 330k for a 6 bedroom villa. 
This is another cult favorite district for renting out villas in Jumeirah Golf Estates. These rare units have big glass windows, Miele kitchen, and private swimming pools. Homeowners can bask in mesmerizing views of the outdoors through the windows and doors. 
Their floor plans vary from 4 to 5 bedrooms. As for the rental cost, it's AED 260k for a 4 bedroom unit, and AED 330k for a 6 bedroom villa.
Flame Tree Ridge

 
Another famous district for renting out villas, Flame Tree Ridge is based on Italian architecture. Their designs are influenced by the homes in the Italian countryside. Interested tenants can make their selection from 8 types of architectural styles. The artful manicured gardens are breathtakingly added for each home. A 4 bedroom villa for rent in this district has an average cost of AED 350k.
Other noteworthy sub-community in Jumeirah Golf Estates is Sienna Lakes, whose average rental cost is AED 335k for a 4 bedroom apartment. Finally, Olive Point is also a trendy district, which is similar to the Tuscan village with rows of opulent homes overlooking the scenic golf course. 
The villas in Olive Point display French-like windows and doors to allow stunning views and sunlight. Tenants will have to pay AED 330k yearly for a villa here. A 5 bedroom villa is available for AED 400k yearly. Potential tenants can also consider Redwood Park, Al Andalus, and Sundials for renting out villas.  
Wildlife district is present beside the clubhouse and overlooks the Earth golf course. Homeowners have designed the properties available in Wildlife according to their instructions. Jumeirah Luxury is an enclave of 291 sophisticated villas. 
Best Districts For Renting Out Townhouses
After a hard look at the rental trends in Jumeirah Golf Estates for villas, this section will briefly go over prominent districts renting out townhouses. As per the research, Al Andalus is the most famous in this regard. The rental cost of a 3 bedroom townhouse is AED 120k, while the bigger 5 bedroom unit is available for AED 150k. 
The second most popular district for renting out townhouses is Redwood Park, which is both stylish and affordable. A 3 bedroom townhouse in Redwood Park will make you splurge AED 175k, while a 4 bedroom townhouse has an average rental cost of AED 180k on a yearly basis. Orange Lake townhomes are also flawless for the individuals prioritizing a pristine environment and budget-friendly accommodation. 
Famous Areas To Rent Out Flats
The most famous district for renting out apartments in JGE is again Al Andalus. Usually, tenants can have a comfy 1 bedroom apartment for rent at an average cost of AED 55k each year. The bigger 2 bedroom flat available for rent here will make you pay AED 80k per year. 
Wrapping it Up 
We'll end the guide on rental trends for Jumeirah Golf Estates. The properties available for sale in this stylish neighborhood are perfect for the ones who wish to reside in a natural residence and like to play sports. 
This meticulously planned establishment guarantees captivating views of the golf course and budget-friendly rental costs for anyone who wishes to live in a tranquil environment. The lucky residents have access to 5 stunning artificial lakes and rich greenery – these are the ingredients for a chill lifestyle.