Best Whatsapp Screen Recording App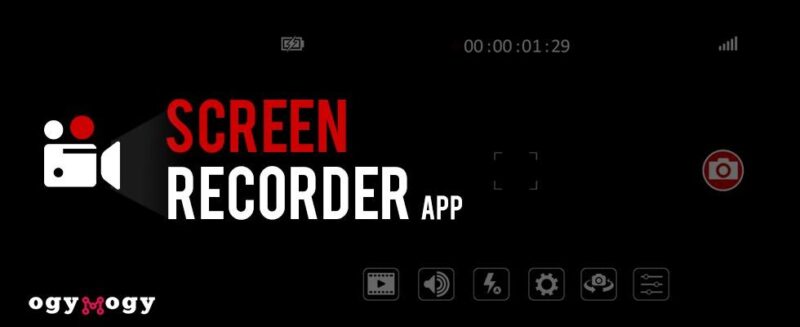 To live in the best tech era is a blessing and a curse. In the age of globalization, almost everything is in the palm of our hands. We are living in the digital world of Whatsapp, Facebook, Instagram, zoom skype, etc .the list is so long and so are their pros and cons. They make it easy, simple, and cheaper to interact with one another, whether you want to use it for personal or professional purposes they are as far as few clicks.
Whatsapp is one of the most used social media platforms all around the globe. And why not as it is free and allows better audio-video calling service and group chats facility. Its usage is increasing day by day. whether you are having a job interview or want to have a client meeting, have some media to share with a group in any form, or just want some friendly virtual reunion with your college friends Whatsapp facilitates you with the best service. Lots of free stuff and easy-to-use media have made life easier and fun but with power comes great responsibility. With the rising demand and usage of Whatsapp, there is a need to monitor and record these chats and conversations. For instance, being a parent of teenagers you need to keep an eye on your child's cell phone Whatsapp activities, or as an employer, you need to know all the details of their contact list and media sharing details. To accomplish all this key is to choose a better and efficient app. Recently many android companies have introduced a built-in feature of recording the screen with voice but some others need to install an app for this purpose. some of them are compared below.
5)AZ Screen Recorder:
This app can be used for Whatsapp screen recording and video calls. It has a built-in video editor with different resolution options. It is free but users have faced issues with its floating button. It is a bit tricky and disappears during use thus it is difficult to judge whether the app is working or has shut down which honestly is a bit annoying.
4)EZ Screen Recorder:
Another app that can be used for monitoring Whatsapp activities is the EZ screen recorder app. It is free of ad which is cool and is easy to use. It has various features for e.g a front cam recorder and mic recording. Employ can record video chats of employees to block any malicious activities. One of the drawbacks is that this does not have a pause button thus making it difficult to use.
3) Quester
Quester spy app for android users provides screen recording services and saves chatbox and audio-video calls. But it has some drawbacks .it is not completely free and needs some in-app purchases. Furthermore, users have faced technical issues even after paying for the app so that's a big no.
2) TheOneSpy:
Android users can have TheOneSpy for screen monitoring and saving digital footprints. It records WhatsApp logs thus can save messages, chat history, media sharing audio and video call details, etc. It records the saved recorded activities on a cloud for you to safely and privately monitor in your free time. Its customer reviews state that it can monitor your teen activity group chats or keep an eye on your employee's working hour schedules much better than most other apps.
1)OgyMogy
If you need an easy flexible and more secure spy app either for your teenage kid phones monitoring or to keep a strict surveillance on your employees, Whatsapp activities ogymogy is the app for you. Once you have installed the app it will keep you updated about mere details of the target phone. You can keep the record from the call log to call history, every audio and video conversation recording to media sharing. It saves the call history with time stamps thus no more late-night calls or you will get grounded. It saves the logbook. Through screen recording, users will have a complete record of text messages. Moreover, you have full control to block any suspected or annoying number for your kid and protect them from any bullies. In some countries, phone recording can be used as strong evidence in court which is a benefit for employers as they can now catch those employees red-handed who are engaged in illegal activities such as leaking organizational secrets but also provide this evidence to the court of law for further action.
We have done the difficult task of analyzing the top five monitoring apps for parents and employers. Now, it's time for you to take the next step by buying the app which you find more suitable.