Business Intelligence (BI) – An Introduction by ARC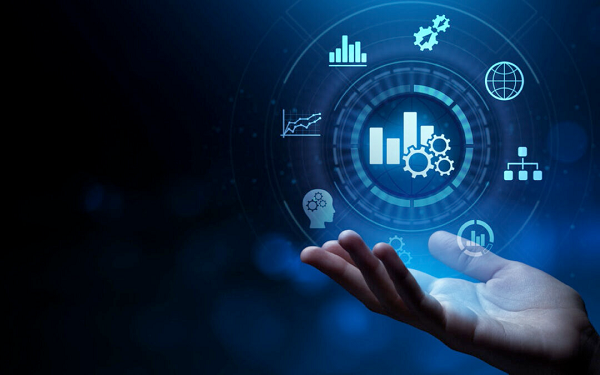 Business Intelligence (BI) is a technology-driven process of analyzing data and presenting actionable information that helps executives, managers, and other decision-makers in the organization make more informed business decisions.
Business Intelligence services helps companies collect data from internal systems and external sources, prepare it for analysis, develop and run queries against that data, and create reports, dashboards, and data visualizations to make the analysis results available to business decision-makers and operational staff to deliver.
What are the possible uses of Business Intelligence (BI)?
Creation of KPI (Key Performance Indicators) based on historical data
Identifying and setting benchmarks for various processes
BI systems enable companies to identify market trends and identify business issues that need to be addressed
BI helps in data visualization that improves the data quality and therefore the quality of decision making
BI systems can be used not only by large companies but also by SMEs
How is Business Intelligence (BI) different from Data Science?
Business Intelligence (BI) helps interpret past data, Data Science can analyze past data (trends or patterns) to make future predictions.
Business Intelligence (BI) is mainly used for reporting or descriptive analytics, while data science is used more for predictive analytics or prescriptive analytics.
How are Business Intelligence (BI) systems implemented?
Raw data from company databases are extracted in Business Intelligence services. The data can be distributed across several heterogeneous systems.
The data is then made clean and later changed into the data warehouse. The data is formed into data cube by joining the tables.
With the BI system, the user can make queries, request ad hoc reports or perform other analyses.
Who Would Use Business Intelligence (BI)?
The professional data analyst: The data analyst is a statistician who always needs to dig deep into the data. The Business Intelligence services helps him to gain new insights to develop unique business strategies.
The IT staff: The IT staff also plays a dominant role in the maintenance of the BI infrastructure.
Corporate Management: The CEO or board of directors can increase the profits of his company by improving operational efficiency in his company.
The Business Users: Business Intelligence users can be found throughout the enterprise. There are two main types of business users, casual business intelligence users, and power users. The difference between the two is that a power user has the ability to work with complex datasets, while a casual user has the need to use dashboards to evaluate predefined datasets.
What are the advantages of Business Intelligence (BI)?
Increased productivity: With a Business Intelligence services program, it is possible for companies to generate reports with a single click, saving a great deal of time and resources. In addition, employees can work more productively on their tasks.
Improving transparency: BI also helps to improve the visibility of the processes and makes it possible to identify areas that need attention.
Set Accountability: The BI system sets the accountability in the organization as there must be someone who should have the responsibility and ownership for the organization's performance compared to the set goals.
It gives a bird's -eye view: A BI system also helps organizations because typical BI features like dashboards and scorecards give decision-makers a bird's-eye view of the whole.
It Streamlines Business Processes: BI removes all the complexity associated with business processes. It also automates analytics by offering predictive analytics, computer modeling, benchmarking, and other methods.
Business intelligence (BI) software has democratized its use, allowing even non-technical or non-analytical users to quickly collect and process data. This also allows the power of analytics to be put out of the hands of many people.
Final Thoughts
Al Rafay Consulting (ARC) has been providing Business Intelligence services and consulting for a long time now and has all the necessary knowledge of all of its features. We have a team of professional developers who can get most out of this very useful application on the internet to date.
If you need more information about the Business Intelligence services and need solutions, then feel free and encouraged to contact us without any hesitation.