China injects liquidity to support the market against coronavirus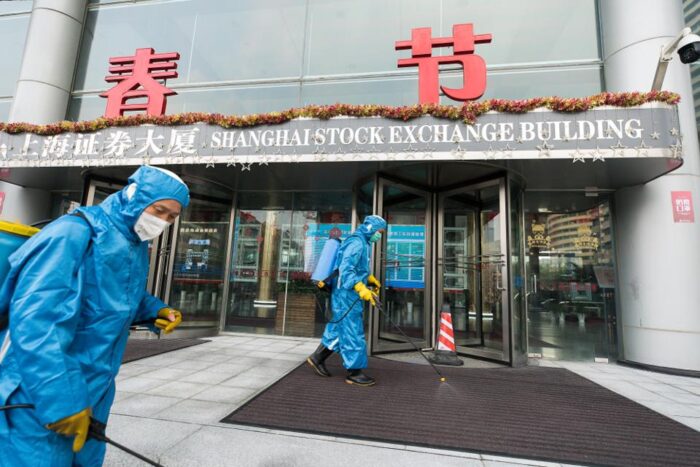 The Chinese central bank has announced that it will inject 1.2 billion yuan (about 157,000 million euros) in the market to try to counteract the adverse effects of this crisis on the stock exchange on Monday.
The Asian giant's markets have remained closed since last January 23, the Chinese New Year's holiday, and they were scheduled to reopen last Friday, although they will finally do so tomorrow.
Experts assume that it will be a very volatile session and with this measure, the Chinese authorities intend to support companies that could be most affected by this health crisis. The China Securities Regulatory Commission (CSRC) has considered that the coronavirus will only have short-term effects on the stock exchanges.
305 deaths
Millions of Chinese return to their jobs tomorrow after the end of the holiday season, a situation that has put the government on top guard for the coronavirus that has already claimed the lives of 305 people and infected another 14,380.
Today, control measures at train stations, airports, and access roads to large cities have multiplied in the face of the flood of people who are returning to their homes after the holidays.
To try to contain the spread of the virus in these times where there is the greatest human migration in the world, the Chinese government decided last week to extend the holidays until day 2, instead of until January 30, although schools in the whole country will still remain closed until further notice.
In some cities such as Shanghai, home to hundreds of multinationals, vacations have been extended until the next day 9, while the entire province of Hubei (center-east of the country), the epicenter of the focus, also continues to stop.
With this, the Government has achieved that the return to the big cities, where millions of people from rural China who take advantage of vacations to return homework, is more staggered.
Since the outbreak of the crisis and especially in recent days, railway stations, airports and highways have turned to carry out passenger control measures such as temperature taking.
328 have overcome the disease
According to the daily report of the National Health Commission, a total of 85 people were cured in the last hours and were discharged, so the number of people who have overcome the disease amounts to 328.
All deaths recorded in the last 24 hours correspond to the province of Hubei, where it is expected that tomorrow the first of the two large hospitals that have been built in less than two weeks to alleviate the crisis will open in the city of Wuhan.
It is Huoshenshan Hospital, with a capacity for 1,000 patients, and it will be operated by 1,400 members of the medical personnel of the armed forces, as approved today by Chinese President Xi Jinping, also president of the Central Military Commission.
Among military medical personnel, Xinhua news agency explained today, many participated in the fight against SARS in 2004 at Xiaotangshan Hospital in Beijing or in the mission against Ebola in Sierra Leone and Liberia, so they have rich experience in the treatment of infectious diseases.
There, in Wuhan, there have been 849 new cases and 32 deaths in the last 24 hours, according to data from the local Health Commission.
The city of Huanggang, also in Hubei, is being one of the most affected and the authorities estimate that the dead will rise a lot in the coming days as many people returned from Wuhan before the city was quarantined.
A closure that was later extended to other municipalities in Hubei and that in Huanggang itself is total since the authorities have prohibited its residents from leaving their homes and only one person from each household can go out to buy food once every two days.
You can only leave to receive medical treatment, to carry out epidemic prevention and control work or to work in supermarkets and pharmacies.
Control of the dead
The Chinese health authorities are not only exercising control of the citizens, whom they recommend leaving as little as possible from home but also today an action protocol was published with those killed by the disease.
They cannot be buried where their relatives want or have a farewell ceremony but must be cremated at a designated funeral home and near where they are.
They will not be transported between different regions and will not be preserved by burial or other means says a protocol issued by the National Health Commission, the Ministry of Civil Affairs and the Minister of Public Security.
Funeral traditions such as farewell ceremonies are prohibited and the bodies must be disinfected and placed in a bag sealed by medical workers and cannot be opened after sealing.
Until now all the deceased had occurred in China, where 99% of the infected people are also, but today it was confirmed that a man of Chinese nationality died on Saturday in the Philippines, where he had traveled from Wuhan.
Advances in research
All this while experts and researchers reveal some discoveries about the disease, such as the fact that it could spread through the digestive system.
This is believed by a group of Chinese researchers from the Renmin Hospital of Wuhan University and the Wuhan Institute of Virology, who found viral nucleic acids in the feces and rectal swabs of the patients after they noticed that the initial symptom of some patients infected with the coronavirus was just diarrhea, rather than fever.
In another of the investigations, the expert of the department of respiratory medicine of the Children's Hospital of Zhejiang University, Chen Zhimin, warned that there is a potential risk of mother-to-child transmission so that if a pregnant mother becomes sick her newborn baby also run the risk of becoming infected.
The danger is high since the immune system and respiratory tract of neonates is not as mature as that of adults, the expert warns.
The Best Online Head Shop in UK.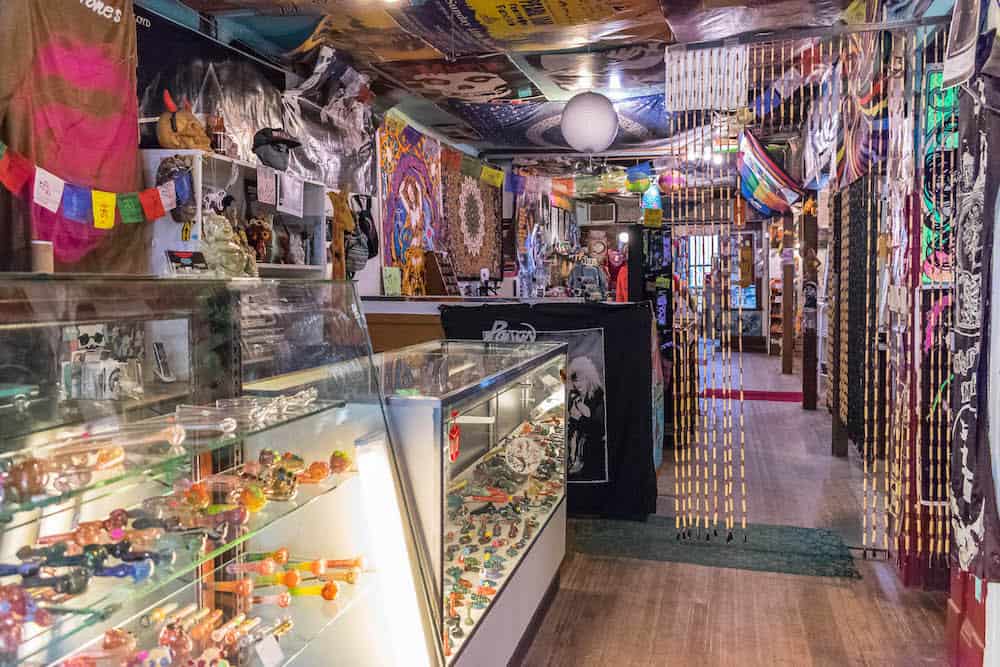 Headshop is a retail outlet specializing in tobacco paraphernalia used for the consumption of tobacco, legal highs, legal party powders, and New Age herbs.
It's just a herb is the best online head shop in the UK selling only the best smoking accessories. Their online smoke shop was designed to be easy to use and showcase only the finest bongs & pipes, rolling papers, herb grinders, dab rigs, disposable vapes, CBD products, smoking accessories, and more that are intended for tobacco, medical use, aromatherapy blends, and legal concentrates.
When it comes to Headshop products. It's just a herb that comes with hundreds of products available across several major categories, you're sure to find what you're looking for at a reasonable price. All items in their Headshop include a detailed description, basic product information, and high-resolution images, so you know exactly what you're buying.
After All, What Are The Products Sold In A Head Shop?
SILKS
Are you going to roll a beck? So silk can't be missed, after all, the paper you choose to smoke weed directly affects your lungs — and also the taste and the way the weed burns. For this reason, it is essential to choose quality silk, with a thin thickness that is as natural as possible, without the addition of chemicals.
Silks are sold in different sizes, and it is possible to find leaves produced from rice extract, cellulose, and hemp, for example.
DICHAVADORES
No matter what you call them: crushers, chippers, or dichavadores are essential for cannabis lovers. They are essential accessories to avoid the waste of the substance, in addition to considerably facilitating the sacred ritual of making a beck.
Plastic shredders are the most used, but it is common to find these products in metal, stone, wood, etc. There are even electric dichavadores, you know?
CIGARETTE HOLDERS
Cigarette holders are legal because they reduce the harm from consuming the herb. The accessory slightly cools the smoke that is drawn from the tip of the beck to your mouth, as well as preventing you from burning your lips with the tip. But those are not the only advantages. Here are some other cool ones:
Guarantee of firmer bases: the structure of the beck is more solid, preventing it from falling apart during puffs and at the time of beating the ashes;
forget the frilly ends: no one likes to smoke a joint with a super wet end. Thanks to the cigarette holder, this is resolved;
Improved airflow: the cylindrical shape of the product ensures much better airflow. With this, blockages at the time of the drag are eliminated.
PIPES
If you don't like to make a beck, you will like the pipe. Pipes resemble pipes and are made of glass, metal, wood or silicone. They are practical, easy to carry and, to use, all you need to do is grind the grass, light it up and enjoy the breeze. Most of them provide more robust and strong drags, which guarantees a much more intense trip.
BONGS
This is an accessory that divides opinions: there are people who simply love bongs. On the other hand, there are people who believe they are expendable and still prefer the good old joint. Anyway, bongs are decorative, collectors and cannabis utility items. In addition, they also reduce the harm of marijuana consumption.
The accessory, normally made of acrylic, glass, or silicone, works as a kind of purifier, making the smoke pass through the water and, thus, easing its contact with the respiratory system.
Bongs Are Very Versatile
They can be used to smoke tobacco, herbs, tea, or any type of tobacco. In addition, with an alternative model called the Oil Bong, it is even possible to vaporize oils to inhale the smoke, a procedure known as dab (some common models can also be adapted for this function).
What Makes A Head Shop Different?
In a Head Shop, you will find products commonly sold in tobacconists, but the great advantage of these spaces is the sale of national and imported accessories exclusively for weed consumers. Imagine, then, entering an establishment that has unique products for you to consume cannabis in different ways.
Who said you have to wait 7 years to have good credit again?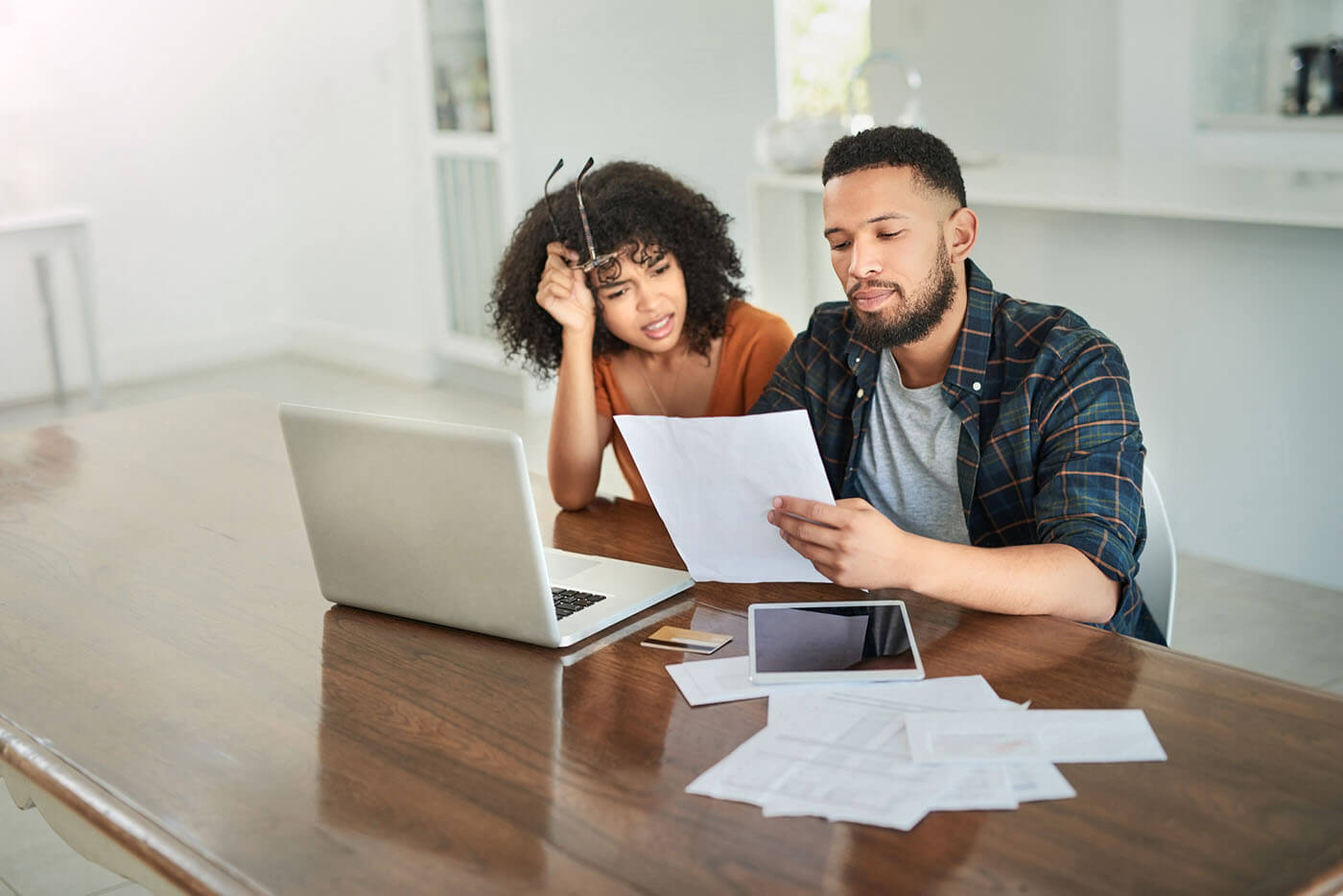 Most people take on debt to improve their standard of living or solve urgent problems. Many take out bank loans or have credit cards. However, there are debt payments that are difficult to cancel. Sometimes we can be late in the installments or request a refinancing.
These actions can cause errors in our credit reports and, necessarily, we will need a credit repair.
What can credit repair services do?
Legitimate credit repair services check your credit reports for information that shouldn't be there and dispute it on your behalf. Many of them also check that the information does not appear again.
When information on your credit reports is disputed, the credit bureaus have 30 days to investigate. However, they do not have to investigate disputes they deem "frivolous."
Among the errors that can be addressed:
Accounts that do not belong to you.
Bankruptcy or other legal actions that are not yours.
Misspellings, which can mix up negative entries belonging to someone with a similar name, or can mean that positive entries don't appear when they should.
Negative marks that are too old to include.
Debts that cannot be validated and verified.
How long does it take?
The time may vary depending on how quickly the credit bureau or provider responds to your disputes.
They have 30 days to respond to a dispute; in some cases it may take 45 if they request tracking information. If you have multiple disputes to file, handle them a few at a time. As a result, the process can take between 3 and 6 months.
Where to get legitimate help
Just because you have a poor credit report doesn't mean you can't get credit. Credit companies set their own standards, and not all of them look at your credit history the same way. Some creditors may assess your case by focusing only on the last few years, and if you have improved your level of bill payment compliance, they may grant you credit. It is worth communicating informally with credit grantors to discuss the criteria and standards they apply to extend credit.
If you are not disciplined enough to create and stick to a budget or try to work out a repayment plan with your creditors, or if you are unable to control your growing stack of bills, you may consider contacting a counseling organization. Credit. There are several non-profit credit counseling organizations like Genesis consulting experts that will work with you to resolve your financial problems.
Genesis consulting experts can advise you on managing your money and debt, help you budget, and provide educational materials and workshops on this topic. Our Counselors are certified and trained in the areas of consumer credit, money and debt management, and budgeting. Counselors will talk with you about your whole financial situation and can help you develop a personalized plan to solve your money problems. An initial counseling session typically lasts about an hour, and additional follow-up sessions are available if you wish.
Phyllis Hughes knows first-hand how to fix your credit because she fixed hers and this is a no judgment company. She went from 500s to 700s in 6 months with persistence, patience and a positive mindset. For more information, they can be contacted at www.genesisconsultingexperts.com or 1(855)749-5547.
How to Cope With High Blood Pressure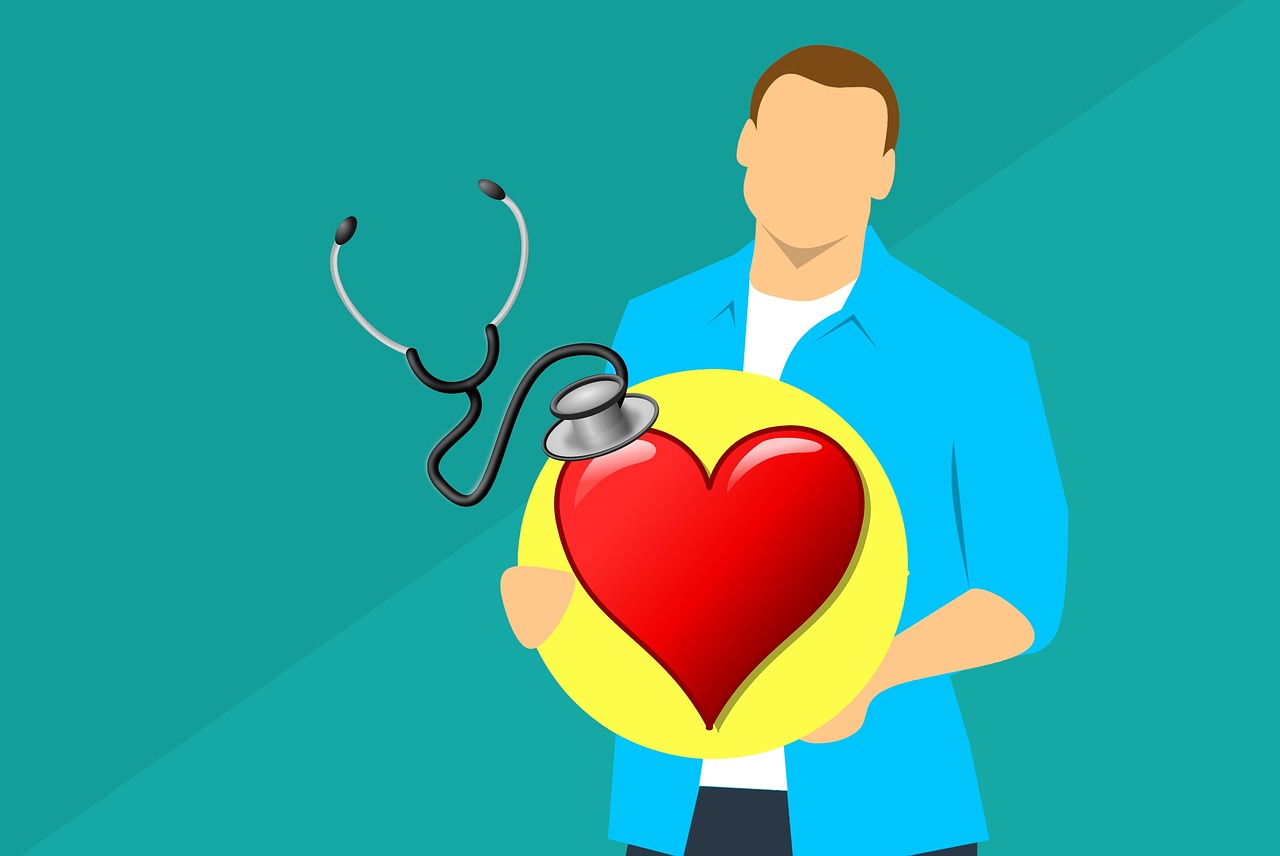 High blood pressure is one of those silent killers that can creep up on a person unexpectedly. According to the Centers for Disease Control and Prevention, almost half of the adults in the states have high blood pressure, and only a quarter of these people have it under control. Seeing as high blood pressure can lead to stroke or heart disease, two leading causes of death in the United States, you should take this condition seriously. Here are a few top tips to help you cope with high blood pressure.
Know Your Numbers
Acknowledging your condition and being aware of what the numbers mean is the first step to coping with high blood pressure. For most healthy adults, normal blood pressure is a systolic pressure of less than 120 and a diastolic pressure of less than 80. Elevated blood pressure is 120/80 mmHg or above, stage 1 hypertension is 120/80 mmHg and over, while stage 2 hypertension is anything above 140/90 mmHg. Once a person reaches stage 2, they risk getting coronary heart disease, which can result in stroke or a heart attack.
Monitor Your Blood Pressure Regularly
Those diagnosed with high blood pressure should take their condition seriously and monitor it regularly. Keeping track of your results can help you identify factors that are causing your number to go up. Those managing high blood pressure with a smart blood pressure monitoring device can keep an eye on their numbers via a smartphone. These devices allow you to identify patterns, and they will alert you to any changes in your blood pressure.
Skip the Salt
Everyone knows that a well-balanced diet can help keep illnesses and conditions at bay, but did you know that avoiding salt in your food can help lower blood pressure levels significantly? A high salt diet causes fluid retention, which increases the pressure on your blood vessel walls. In turn, it will raise your blood pressure. The American Heart Association states that most adults should not consume more than 2,300 mg of salt per day, while the ideal consumption should be no more than 1,500 mg daily. Simply leaving out the salt in your meals can help you maintain or decrease your levels.
Don't Smoke
Those with high blood pressure who also smoke should stop smoking as soon as possible. This bad habit raises blood pressure as it damages blood vessel walls and makes it more likely for your blood to clot. In turn, your heart must work harder to function properly.
Achieve Quality Sleep
A restful night's sleep can do wonders for your overall health and well-being, and achieving quality sleep every night helps your body function properly. This includes your heart and your blood vessels too. A lack of sleep has been directly linked to a higher risk of stroke and heart disease.
Listen to Your Healthcare Provider
Although it is important to take control of your condition and do what's necessary to try and lower your blood pressure, you should also listen to the advice of your healthcare provider. High blood pressure that doesn't go down even after lifestyle changes are made might need to be addressed with prescription medication. Many people are resistant to the idea of taking prescription drugs regularly, but following the guidance of your healthcare provider can stop your blood pressure from getting worse.