Cleaning company in Copenhagen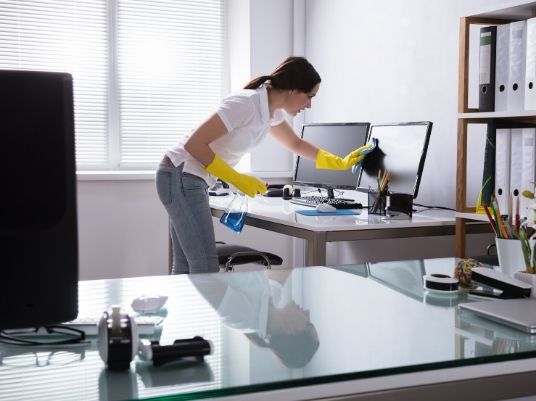 Cleaning company in Zealand with extensive experience
At Jacobsens Rengøring, we offer a wide range of professional cleaning services to both private and business customers throughout Zealand. With more than 10 years of experience with standard cleanings and special cleanings, we are a cleaning company that you can safely leave the task to.
No matter what kind of cleaning you want our help with, we organize it carefully according to the needs and wishes that you have. Of course, we are also happy to give our best, so you get a cleaning that is top-notch.
We can well understand if you would like an offer before choosing us as your Rengøringsfirma (Cleaning company). We are happy to prepare this for you both from a telephone conversation or a physical inspection of the task. We recommend the latter as it gives us the full insight into where to put in and what it requires of our staff.
Get an always clean home or business with a professional cleaning
Would you like to come home to a home that just always shines? Or where you should at least not take care of more than the daily cleaning? Or would you like more time for company activities?
These are just some of the reasons why many choose to have us stop by at regular intervals. Because not only are we more efficient at performing cleaning – we also like to do it while you are not at home, or while you have other duties at home that you are doing. The same applies in the company, where we adapt it to the employees' working hours.
It's great to come home to a home that always shines or to show up in an office where there is a long way between the dust and the greasy fingers. It also creates a much healthier environment, which provides more joy, energy, and fewer sick days.
If you, therefore, value cleaning as much as we do, but would like to be free to do it yourself, you are welcome to contact us.
Private cleaning – we remove zeros and make surfaces shine
Do you have a larger home that you can not afford to clean? Or does cleaning just generally not tell you that much? No matter how we turn it around, cleaning is unfortunately not to be bypassed. It's part of living in a home – and unfortunately, it only takes time if the zero mean and the dust have to be completely killed.
But if you do not have the time or the surplus for it, you do not just have to give up. Because it is also possible to get help with private cleaning. That's where we come in. Because we have a competent and skilled team available that can help you get through the cleaning at home. We are very professional and perform as well as plan it in very close collaboration with you.
We are very aware that locking others into his home to perform private cleaning is a very big matter of trust. For that reason, we of course also offer a free meeting, where we jointly find out how we can best help you.
The plan for the private cleaning with you is of course not binding and can always be adjusted if you wish.
6 Ways You Can Make More Money When You Sell Your Home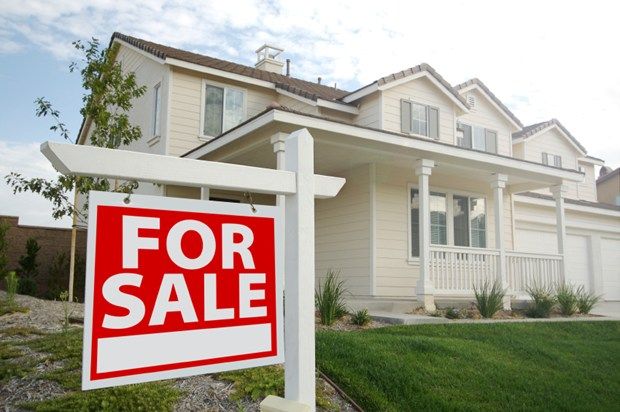 To get the most value out of the home that you're selling, you must always take the right measures to make your house stand out above the rest. Whether you are selling an old family home that needs some work, or a newer house that no longer suits your daily needs, everyone wants to be able to make the most money out of their home sale.
If you're in the process of selling your home and want to get the most capital out of your property as possible, take a look at the following 6 fast and easy ways to make more money when selling your home.
Renovate to Raise Home Value
There are a few different things that you can do in order to raise your home's value when selling. Renovating or doing some minor upgrades to your home is one of them. Making home renovations can increase the value of your home by adding luxurious elements or even increasing livable square footage. Renovations and upgrades that will help you succeed in raising the overall appraisal value of your home prior to selling include:
Kitchen upgrades including new stainless steel appliances
Removing popcorn ceilings
Raising ceilings and removing non-load-bearing walls to create open spaces
Building add-ons and finishing unfinished basements
Creating large walk-in closets
Replacing bathroom lights and fixtures
And more
Consider Curb Appeal
Another great way to make more money when you sell your home is to add curb appeal. Curb appeal is the aesthetic appeal that your outdoor yard spaces have, as well as their practicality for use year-round. The following outdoor projects can add a lot of monetary value to your home's property when getting an official appraisal or marketing to potential home buyers:
Doing landscaping
Planting mature trees
Cultivating garden beds
Creating native-plant rock gardens in desert locations
Building a pool and hot tub in warmer areas
Adding a greenhouse for year-round gardening
And more
Price Your Home at True Value
When you know the true value of your home and are able to price accordingly, you are far more likely to make more money when selling it. When a house on the market is priced way too low, potential buyers tend to shy away from it because they believe that there could be underlying issues with the home. If a house is priced way too high, on the other hand, it will be impossible to encourage a bidding war against two potential buyers.
When your home is priced at true value, you are more likely to get multiple competing offers, therefore driving the price up and allowing you to obtain a higher profit when the sale closes.
List Your Home as For-Sale-By-Owner
A great way to make more money when you sell your home is to list your home as FSOB, or for-sale-by-owner. Listing your home to sell by yourself means saving on the costs and commission fees that you would otherwise pay a real estate agent. Rather than giving a portion of the sale price to your agent, you will be able to keep it as part of your home sale capital.
Enter the Market at the Right Time
Entering the real estate market at the right time is of the utmost importance when selling your home. It can make the difference between selling at a profit and selling at a loss. The best time to list your home for sale is between the beginning and end of May, according to many real estate specialists. During this window, home-buyers are looking for their perfect summer property and are willing to pay higher prices. Sales often tend to close faster during this time frame, meaning that you won't have to wait a long time for your pay-out.
Sell to an All-Cash Buyer
The sixth tip for making more money when you sell your home is to sell to an all-cash buyer. All-cash home-buyers are potential buyers that already have the full amount of cash on-hand. Rather than applying for a mortgage loan to buy your home, they are able to present a no-obligation all-cash offer.
Many companies, like the one described on the TruePath Properties Website, are happy to buy your house "as-is". This means that you will save any money that would otherwise go towards renovations and upgrades, leaving you with more money in the long-run.
How to get your Home Loan Approved with these Tips?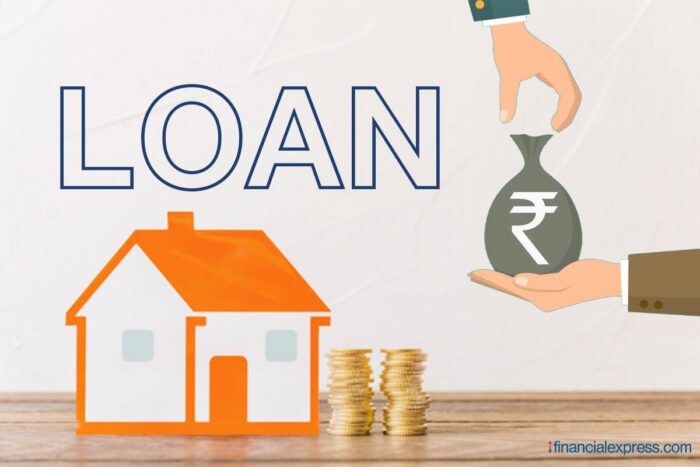 The most common of all the problems that people face when they are buying a house is that the home loan gets rejected. There are many reasons as to why the application is denied confirmation. The applicants start to panic and become frustrated. But a piece of wise advice to them is to stay calm and think over the things you did. As it is said that the solution is always in the problem; so applicants must look into every step of the application process and find the solution.
Tips to get Home Loan Approved
If you think that has done everything in the right way but still you are having problems in the loan application process then it is definitely you have missed a certain point. Many people think that buying a specific kind of house will not create this problem but it doesn't matter because the loan can be rejected for normal and even stop renting to own homes.
Check what obstacles are there
Loan applicants face many obstacles when they are buying a house. These issues were not so much criticism in the past few years but in recent days; it has become harder for people to apply for a loan. The obstacles that applicants face are;
The application gets rejected in the very beginning.
The credit score is not enough.
No constant source of income.
Not providing collateral.
Hidden charges and fees
Be Very Patient
The time of approval of the loan depends on the type of loan you want to apply, the lender you want to apply to, the amount that is mentioned, and whether the collateral is available or not. All these factors are playing a vital role in the approval of the loan. You have to be very patient after applying because it can take time for the lender to verify each and every aspect of the application.
Have all the documents prepared
On several occasions the paperwork required for approval is incomplete. If anyone of the document is missing then you have to face rejection. So if you want your loan to be approved within the time then you have to be ready with the following documents;
Personal information
Records of your employment and income
Data about your assets
An account of your savings
Adjust the limit of the money borrowing
On several occasions, the loan amount that the applicants put into the application; is not realistic and is not accepted by the lenders. You have to look closely at the amount that you want to borrow. If you want a large amount then you have to be prepared to pay a considerable amount in installments.
Change the expenses according to the budget
Making a budget will help you with the arrangement of money for the advance to be paid for the loan amount. You have to write down each and every point of the expenses; then act accordingly. But if you are having problems with this matter then you can get help from professionals like Stop Renting Bunbury to arrange for the expenses of the budget.
Hire a property lawyer for further assistance
There are many terms and conditions that are really difficult for a layman to understand. So you will be in need of a property lawyer; with whose help you can go through the loan application well. This lawyer can also become your representative when you are unable to attend any of the meetings between the two parties.
Research on the demand of lenders
Different lenders have various demands and when you don't know the needs; it becomes a problem. The borrower must do thorough research on the demands of the lender. But you have to keep in mind that you find at least three lenders; so that if one lender rejects the loan then the other can be approached.
Know what questions the lenders will ask
There are several questions that lenders have to ask borrowers before giving their approval. These are important because it is a kind of security the lenders get.
Are the borrowers in the same job as before?
What is your income per month?
Do you have any previous debts?
Do you have an asset?
What is the amount of down payment?
Which type of house do you want to purchase?
Determine the type of home loan best for you
Another critical mistake that buyers make is that they apply for the wrong kind of home loan altogether. The best thing to do is to find loans that are exclusively for buying a home. Categorize them according to the terms and conditions and decide the type of loan that is the best for you.
Is loan good for Stop renting to own homes?
Although the process of buying a house through Stop renting to own homes is slightly different but applying for the loan is also a good option. In this the final payment is made after the rental period has finished and the buyer has made up the mind to purchase it.
5 Best Ways to Save Money on Your Taxes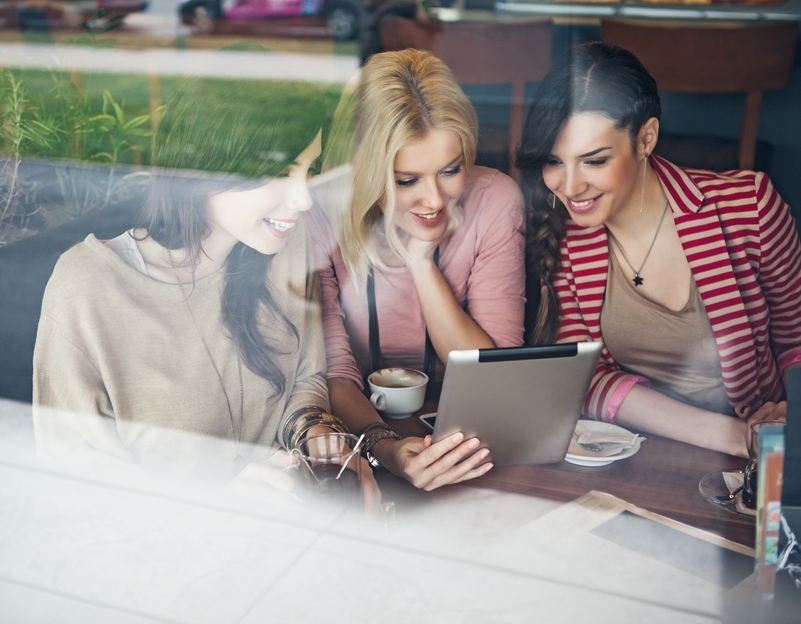 If there is one thing you can not run away from as an adult, it is taxes. As a result, most people and businesses do their best to pay less in taxes. This will allow them to save more. These savings often go a long way when it comes to retirement plans or the growth and development of your business. At Dean Roupas and associates, we specialize in helping you maximize your savings.
Consult a qualified tax advisor
Thanx to the internet, one can access almost everything after a few clicks and scrolls. While there are several tips online for you to consider, remember that specific roles require expertise. Your money is valuable, so having experts work with you is not such a bad idea. Individuals like Dean Roupas, who have been in the field for a long time, have experience and knowledge to help you save more on your taxes.  
Work with an advisor or tax firm interested in your objectives and can identify tax-saving alternatives tailored to your specific circumstances. Roupas and associates have been doing this for years now, and you can trust them. A trusted advisor is someone who does more than merely file tax forms and gives general tax-saving advice. Instead, they create a personalized plan for you. A business owner may have dramatically different tax-saving potential than a W-2 employee. To establish a planning approach that corresponds with your long-term goals, a real Trusted Advisor collaborates with other specialists such as attorneys, financial consultants, and insurance agents.
Do you think that working with a qualified tax advisor might be expensive? Well, most Dean Roupas and associates can quantify the potential tax savings they can achieve for you when you work with them. These savings usually far outweigh any fees you may pay for their services. You will benefit from working with a tax advisor.
Get the most out of your itemized deductions.
Even though nearly 90% of taxpayers will take the standard deduction rather than itemizing under tax reform, you still have the opportunity to maximize your deductions and push them above the standard deduction. This is $12,400 for single filers and $24,800 for married filers filing jointly. Your itemized deductions, such as house mortgage interest and property taxes, are close to the standard deduction. Keep in mind that charitable contributions may push you over the standard deduction line. Include any household goods and supplies you donated throughout the year, as well as any travel expenses you incurred while engaging with a charity.  Dean Roupas will help get the most out of your itemized deductions.
Purchase a house or invest in real estate
 The new tax law appears to have diminished the benefits of owning a house. This is because the deduction for Property Taxes and Mortgage Interest is capped. However, there are still significant benefits to excluding capital gains when selling your property.
Selling a principal residence that has increased in value might result in significant capital gains. You can deduct up to $250,000 of that gain from your income if you file a joint return with your spouse. Or up to $500,000 if you file a joint return with your spouse. Special rules exist, so make sure you talk to your tax expert about it. Roupas and associates specialize in such issues.
Buying real estate as an investment might be a great way to save money on taxes. Depreciation reduces a significant percentage of rental income. In fact, it is not uncommon for us to find rental properties that are cash-flow positive yet have a paper loss.
Rental Real Estate Investment Properties can be constructed around any advanced tax planning tactics, making them a very effective vehicle for long-term wealth growth with little to no tax impact. As always, talk with your Trusted Advisor to explore and implement tax-saving options that are tailored to your specific circumstances.
Investigate the most-missed credits.
There are a couple of credits that citizens will generally miss each year that can be lucrative investment funds on your duties. The procured annual tax reduction is one of the most overlooked – truth be told. The IRS expresses that around 1 out of 5 citizens miss it consistently. The procured annual tax reduction can be worth up to $6,660 for a family with three children. However, numerous citizens neglect to guarantee this because they may not understand they are qualified. Qualification for the acquired annual tax break depends on low to direct pay. Your pay may regularly be higher than the EITC pay limit. However, on the unfortunate chance that you have a deficiency of wages, you may now be qualified to guarantee the refundable credit and amplify your assessment reserve funds.
The saver's credit is another credit that numerous citizens neglect to guarantee (and frequently don't think about). It would be best if you investigated the saver's credit, as it's a credit that you can get for adding to your retirement. It can be worth up to $1,000 for single filers and $2,000 for married citizens documenting together. On the off chance that you confronted joblessness because of the occasions of 2020, you might be qualified for a portion of these pay based credits. Under the Coronavirus Response and Relief Supplemental Appropriations Act passed on Dec. 27, 2021, there is likewise a unique lookback arrangement that permits you to utilize your 2019 pay on the off chance that it assists you with meeting all requirements for more procured annual tax reduction.
Maximize on business deductions.
This is likely the most common way used by businesses. If you own a business, you want to take advantage of as many Small Business Tax Deductions as feasible. Remember to include educational and membership expenses. These may be deducted if you pay dues to a business-related organization or pay to attend business-related seminars, such as CLEs. Keeping track of the purchase of new equipment or software will also maximize your deductions. Small firms may be able to deduct the cost of specified assets in the year they are purchased.
Dean Roupas and associates focus on helping you understand these and many other tips that you can consider to maximize your savings on tax money.