Coachella 2023: The full lineup and headliners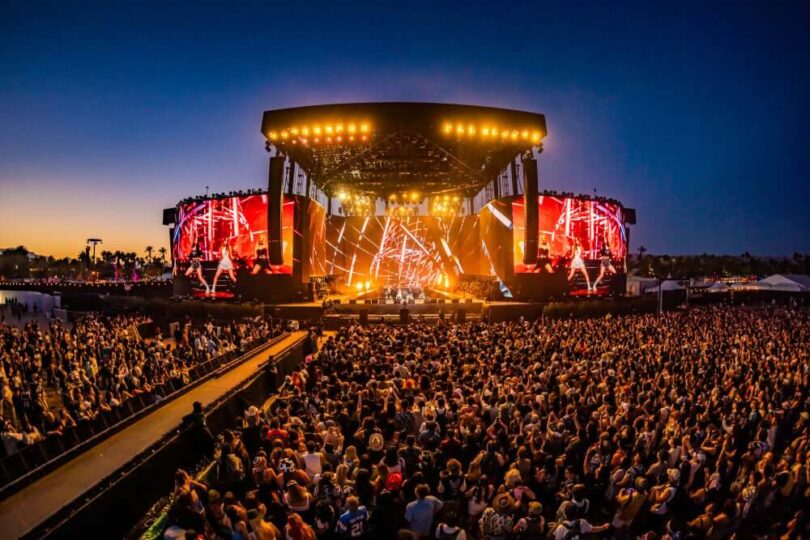 Bad Bunny and Frank Ocean are among the headliners at Coachella 2023.
The mother of all music festivals, Coachella, has announced its headlining performers for the festival, which takes place over two weekends at the Empire Polo Fields in Indio, California.
The eight-stage, weekend-long Coachella 2023 lineup
The official lineup for Coachella 2023 has been released, meaning fans can start looking forward to the annual music festival.
Bad Bunny and K-pop star Blackpink will headline the festival, along with Frank Ocean, who missed the event in 2020 and 2022 when he was set to perform.
Fans can get their dance fix with Rosalia, Calvin Harris, Eric Prydz, Charli XCX, Kid LAROI, Becky G, Dominic Fike, and the Chemical Brothers.
Artists like Blondie, Gorillaz, and Bjork will be dominating one of the event's many stages. There will be eight main stages with constant activity morning, afternoon, and night.
When will the 2023 Coachella set times be released?
The set times for the 2023 Coachella music festival have not been released — nor will they likely be released any time soon. At the last Coachella, set times were released exactly one day before the festival kicked off.
All about Coachella
Coachella has been running for over 20 years and offers a wide variety of music excellence. From rock and mainstream pop to EDM and indie folk acts, there is music for most audiences to enjoy.
Many concert-goers believe Coachella is the hottest, and biggest festival of the entire year, with bands and top artists, both performing and hanging out with each other and audiences for two weekends in a row.
The event, which sold out within minutes the last two years in a row, will be held from April 14 to 16 and then again from April 21 to 23.
The full Coachella 2023 lineup