Construction Management Software for Builders and Contractors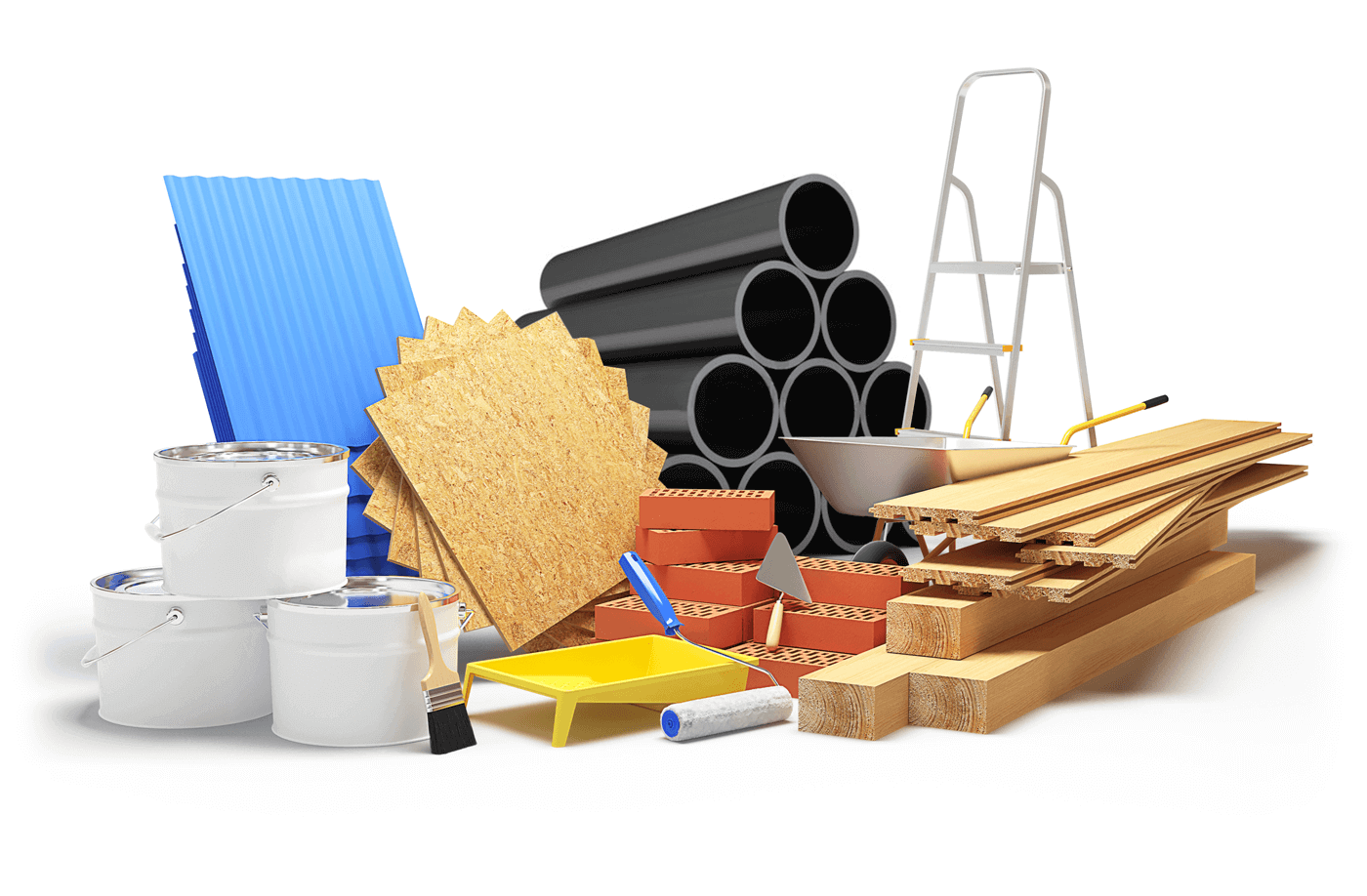 One of the branches of the Project Management discipline is Construction Project Management. The types of projects related to construction can be residential, industrial, agricultural, institutional, commercial, or environmental.
It is the responsibility of the project manager of the particular project to enumerate the project plans and its objectives. And take care of the project to maximize the efficiency and optimize the available resources while familiarizing everyone with the mechanisms.
Even though the processes and technologies are dissimilar than the other sectors, like software, aeronautical, & pharma, there are still many similarities in the methodologies of managing a project in the Construction Project Management domain. For example, the projects in the Construction domain must be completed in a specific budget and schedule while maintaining quality.
Why is it essential for you to select an efficient Construction Project Management solution?
As a manager of a project in the construction sector, it's your major responsibility to ensure that everything goes according to the plan. The construction domain demands expertise in the field to execute any task, good tools that can handle everything, as well as experience. You have to be involved with a lot of agents and different people from different fields.
These onerous duties will require you to have excellent skills as well as experience so that you excel in your work.
Choosing a correct and efficient Construction Management Software is very important so that it makes your work easier. But because there are so many tools available across the market, it becomes a very difficult task. Hence, you would need a proper guide so that you can decide which is the right tool as per the work that you're supposed to do. Therefore, you should consider each and everything in detail before you start your search for the best tool that you need.
Detailed survey to find the best out of the rest:
It is not an easy task to pick a particular product because of the competition in the market. There are so many products that are offering so much functionality that it makes it a complicated decision. So, here is a list of checkpoints that you can use to make sure that the product that you buy is the best fit for your company.
Is the software useful for your work?
Does it help in managing your project in real-time?
Does it maintain transparency?
Does the software provide tracking?
How is the track record of accuracy?
Is it possible to integrate with various other applications and products?
Does it provide a solution to industry problems? Is the software modern enough, or is it flexible enough to be moulded as per your requirements?
What are the pricings for using the product or for purchasing the licenses?
How well known or established is the developer of that software?
How well are the technical support services of that service?
Does it provide training services for training the users initially?
Can it be used only on a single computer or is available to be used for multiple systems?
Can you access the software on mobile devices?
What are the security policies?
Take the survey on multiple tools and software and then compare the analysis. Then select the one which suits best for your requirements. This detailed analysis of the products will help you gain a good knowledge of the tool and will eventually help you select the best Construction Project Management software for your projects.
Now let us see the features that are available when you go for a particular Construction Project Management Software:
Not every tool available is perfect; each of them has some flaws. The struggle is to choose the best one out of them. Let's discuss the features that you should take care of when you are getting a new project management tool.
Updates in real-time: This feature will help you and the stakeholders estimate the completion time of a particular project, and also you can track the progress of the project anytime.
Must be on a secure cloud: The product that you're going to invest in should be secure enough to keep your data safe, and it should be on a cloud platform so that your data is never lost.
Ability to track all the issues: The tool should provide the feature to track the issues reported, and also, you should be able to document them for the follow up with the stakeholders.
Accessibility: You don't always carry Laptops and computers with yourself. Hence, the tool that you acquire should give you the freedom to access your project even from your mobile.
Sharing files made easy: The product should have the feature of file-sharing so that you can share a central file at any point in time. If you or the stakeholder makes any changes in the file, everyone should get notified instantly.
Analytical report: The product should be able to describe your progress in your project in a detailed analytical form like Gantt charts.
Now, let's have a look at the tools that are available in the market for Construction Project Management:
There are a bunch of software and tools which are available for Construction Project Management. You should identify the best one and invest your money in that particular software.
PlanStreet
It is one of the best Construction Project Management tools available in the market. PlanStreet lets you collaborate across all the levels of teams working on a particular project. It provides you with Gantt chart software, which helps you to plan various projects without any difficulty with maximum efficiency in each one. The special interface of PlanStreet helps you to track every piece of the project. You can even track the details like which team is working on which part of a project.
It is the only Construction Project Management tool that is scaled agile. Starting from the planning of a project, it lets you manage it till the finish. Also, it allows you to manage all your resources very effectively. If you are facing any problem regarding financial management, PlanStreet is here to help you in that too. Using brilliant forecasting techniques, you can predict accurate costs and also estimate revenue. The agile communication between various teams through the Scrum board gets everyone on the same platform at any point in time. It also makes communication with the client very easier and up to date.
Monday.com
This Construction Project Management tool gives you the facility to connect with all the members of the team, including stakeholders, contractors, and even staff. It helps in communicating efficiently. It will give all of them a clear view of what are the priorities and responsibilities of each of them. It also helps to conduct synchronized meetings.
Wrike
Any business can use the Wrike tool. Whether it is related to advertising or any creative domain or by construction and real estate field. It allows the manager to set different priorities and synchronize all the tasks. Provides analytical reports to track the progress of any project. It also lets the manager identify the various workloads. It provides a separate calendar that can help to organize things and make schedules.
Stack
The stack works on a cloud platform, and it is designed especially for the estimation process. It includes all kinds of investments like the software to material and labor to provide a great estimation so that you can manage your budget accordingly. Any construction company can utilize it, whether it is general construction, interior designing, plumbing, mechanical, electrical, or any other. This online platform can be accessed anytime and anywhere.
CoConstruct
It is a web-based Construction Project Management software; hence it can also be used on mobiles without any problem. The basic functionalities of CoConstruct are planning the activities, scheduling the tasks, budgeting as well as communication with the clients. It provides a user-friendly interface and is also cloud-based so your data will not be lost.
Computer ease
It is a complete solution for all types of Construction Project Management. But it's specially designed for the use of contractors. It lets you manage all the different types of construction processes like field-office communication, purchasing of products, management of the inventory, and also job costing. The job costing will let you track the costs closely and will help you monitor the cash.
PlanGrid
PlanGrid provides useful tools that can help you with all your Construction Project Management requirements. The feature of complete RFI (request to information) is also there in this tool. It will allow you to share photos of the on-going project in real-time with using any device.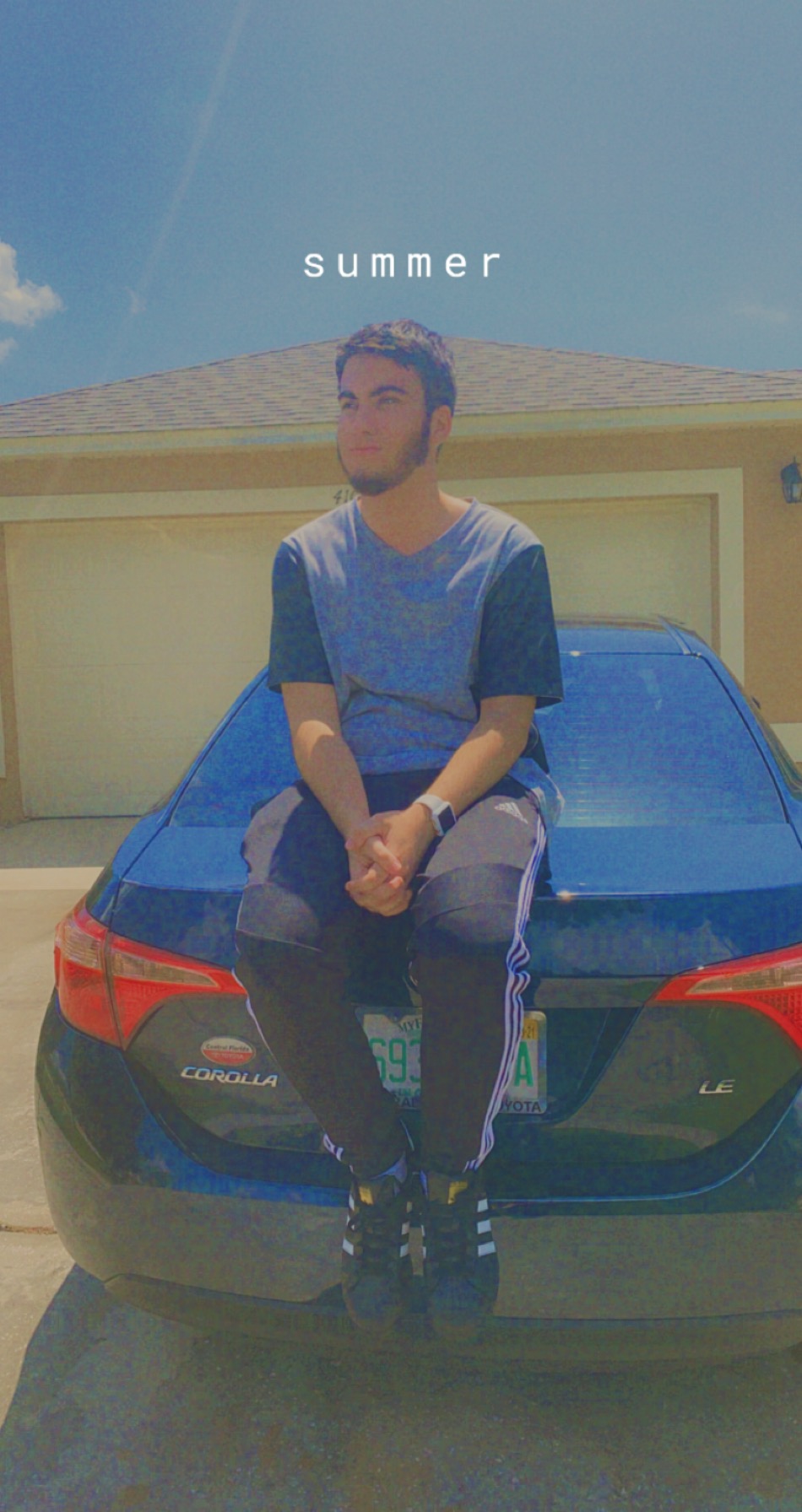 "Gphysco" music artist, Hip/Hop artist, real name is Gabriel Rivera and is born on December 02, 2000. Has been involved in music ever since October 18,2019. "Gphysco" is born in Florida and has lived there all his life. "Gphysco" is a new music artist that has gotten inspired to do music from many other artist. "Gphysco" has an upcoming release that will drop on all music platforms on December 24, 2020 12:00 A.M. EST.
This is will be the last release "Gphysco" will release for this year (2020)."Gphysco's" release "Smoking Life" has been the best single he released in 2020 with reaching 720 plays on Apple Music and for Spotify 1,345 plays. "Gphysco" has also started a Record Label that has a few people signed up. His future record label will give artist 30% revue of what they make and later on will have some perks.
2 strategies for choosing the managed services you require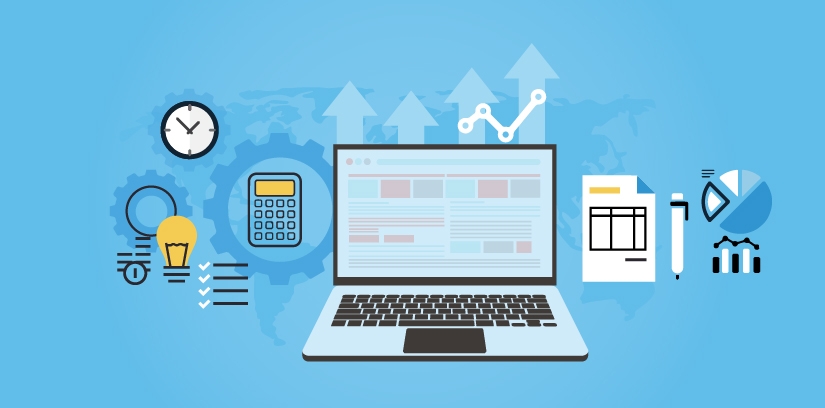 Today, companies from different industries are familiarizing themselves and turning to collaboration agreements with managed service providers for the management of certain IT functions, particularly email hosting, customer relationship management (CRM), storage, backup and network recovery and monitoring.
The approach and use of managed services emerges as a preventive tool in terms of management and the risk of losing control over company technologies. The business world changes drastically, regardless of the deployment of solutions focused on the rapid resolution of problems in technology; For this reason, it is necessary to have an expert in administration that supports the requirements of the business and the current environment.
Managed services have been around for a long time, but adoption has been relatively low: just a year ago, only 3 in 10 organizations had an IT management partner, but more than two-thirds have used a provider in the past. last 12 months.
Why have a managed service provider?
It's easier to respond to IT demands and complexities when you have the right support experts. Keeping up with maintenance costs, multiple hardware and software vendors, and increasing demands for stable system applications for end-user performance takes time and a high level of expertise. Having a managed service provider can produce significant benefits for your business:
Improving the efficiency and reliability of IT operations is a primary driving factor in having a managed service provider. According to the most recent CompTIA's Fourth Annual Trends in Managed Services Study , 56% of companies with 100 or more employees and 47% of companies with fewer than 100 employees consider that a management ally streamlines processes in supporting the IT needs of the business.
Increased security and compliance are key factors for 38% of companies of all sizes. Savings and investment returns are a determining factor for 33% of companies with 100 or more employees and for 28% of companies with fewer than 100 employees.
1. Find a service provider to suit you
Part of the problem between the approach and the adoption of managed services lies in the definition and role that this type of providers is generating in the industry. In these days of software-as-a-service (SaaS), customers (and sometimes providers) remain unclear about what actually constitutes a managed mis webmail login.
Some vendors offer a portfolio of services focused on managing data analysis, business intelligence, and advanced application monitoring. There is currently a growing demand in these areas, but most vendors are looking to extend solutions beyond software management and network infrastructure.
While it's true that the managed services community hasn't done the best job communicating the benefits to users, the fact that usage has nearly doubled in the last year suggests that they have already started.
2. Partners, not replacements
It is important to note that while companies increasingly rely on external vendors to cover a portion of their IT needs, medium-sized projects generally complement each other rather than replace the technology needs they require.
Few of these companies contemplate ditching their IT staff just because they join a managed service provider. Instead, especially in large companies, they make the perfect mix between the IT department and the external service team; a merger that adds a strategic vision to the companies and that translates into a win-win relationship.
This also highlights the reasons why organizations turn to managed service providers. Customers are looking for additional benefits such as generating income and helping the business become more efficient. Even security has gone from being an obstacle to the use of services to a reason to have a team of specialists. Companies have changed their views on security as it has become clear that security issues are often the result of human error on the part of internal staff.
In short, the acceleration and demand of IT processes forces companies to turn to the search for a specialist to help solve problems. The growth of the market and the arrival on the scene of management providers offers a complete scenario for the integration of services focused on profitability and use of technology, without forgetting the business model of companies and the requirements in terms of IT.
Do you have to do work at home? These 6 Applications Will Help You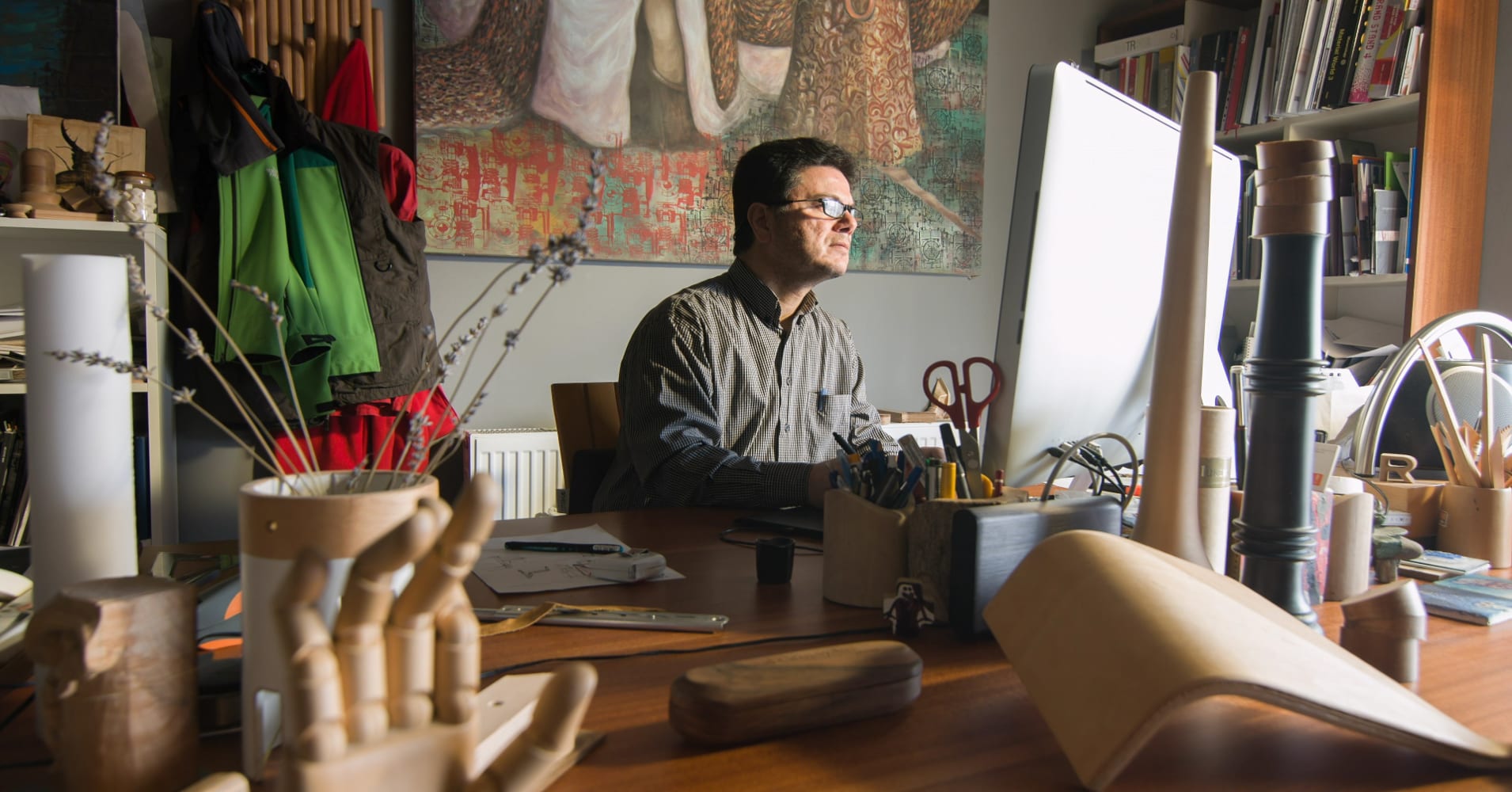 Given the situation, in which there are government provisions for social isolation to safeguard public health, we are faced with the dilemma of how to continue our activities, especially if we cannot stop our work.
Remote work or home office has been driven in recent weeks by the appearance of the COVID-19 virus, but this work strategy has been applied by many companies worldwide for several years, and it is not limited to large companies since there are many free and paid tools that help us carry out our daily tasks and that any business or SME could use.
It is time to apply technology and implement digital means of communication so as not to neglect our tasks. Before starting, you must bear in mind that the basis of all remote communication is the internet, so make sure you have good connectivity and equipment capable of supporting smooth online communication.
There are many applications depending on the activity you want to carry out, both to organize or organize your team, make video conferences, inter-area communication or documentation exchange. We can find paid and free applications, in both cases all very functional and useful.
Implementing remote work in an organization requires three fundamental aspects as a leader and as an individual:
-As an individual: Establish personal work habits and routines, and agree with the team.
-As a leader, establish agreements, habits, expectations, and routines with the team.
-Have the appropriate technology and systems.
Do you have to do work at home? Take note of these 6 applications that will help you better manage and organize your business from home.
1.  Microsoft Teams
Microsoft Teams on a platform created by Microsoft that makes work easier for companies.
This tool has a free and paid version, the free one being quite complete. It allows you to enable chats by work teams, and you can quickly share files and documents. It also gives you the possibility of videoconferencing with anyone inside or outside your organization, so that you don't miss a meeting.
No matter where you are, you or your team can register activities, chat, create groups, make calls and much more!
Also inviting your team to join is as simple as sharing a link with the invitation.
2. Slack
It is a communication tool for teams, it does not have a free version, its plans are accessible and start at $ 6.67 per month per person.
With Slack, it is very easy to organize conversations by teams and allows you to share all kinds of files, from Word, PDF, Excel to multimedia files.
It is one of my favorite tools since it also allows video calls between multiple users in your organization and even sharing your screen, in case you have to make a presentation.
You can also activate notifications so that you do not miss any conversation and you can use it both in its online version, the desktop version, and mobile app.
It can also be connected with other platforms. If you need to have excellent communication with your team, Slack is a good option.
3. Google Drive
Google Drive is a service for storing your information in the cloud. In a very simple way, you can upload all kinds of files and share them with more members of your company. One of the great benefits is that since all the information is in the cloud, you can have it anytime, anywhere, as long as you have an internet connection.
Another great advantage is that it allows other people to edit, comment or view the files you share in real-time.
All users have a free space if you want to have more storage for your company you can expand your plan to a paid one.
4. Trello
Trello is a platform that allows you to work collaboratively, assigning tasks, delivery time, comments and progress.
It allows you to organize workflows and projects, if someone from your team finishes with the assigned they will be able to mark the completion of the task, in this way it is easy to be able to monitor the progress or objectives set.
Best of all, it is a free application, so if you haven't tried it yet, it's time to get the most out of it so that your projects don't get stuck.
5. Hangouts
Hangouts is a cross-platform communication application. It will allow you to initiate voice calls or video calls for free, both from the computer, through its extension that is downloaded from Google or through your cell phone, through its app.
On mobile, it is compatible with both Android and IOS and it also connects directly to Gmail, being a very light application and above all easy to use, which will help to maintain fluid communication with members of your team.
It is a free application and a good alternative to the classic Skype, Zoom Meeting or WhatsApp.
6. Workplace
The workplace is a business-type social network. It enables companies to connect, communicate, and collaborate with each other. It is designed for businesses of all sizes, also if you use Facebook, as its use will be very familiar to you since it has a similar interface, where you can find news, groups, messages, and events.
This application has the Standard version that is free and also with its paid version for large organizations. Also, you do not need to have a personal Facebook account to use this application, they are completely independent.
Another advantage is that in the free version, you are the owner of the content that you publish and share, although the Facebook Community Rules apply. You also have the option to delete or deactivate your account at any time.
Don't let social isolation stop you and take advantage of these applications and technology so you don't neglect any aspect of your business. Not being in the same physical space should not be limited to stop communication between all the collaborators of your company and above all to stop performing essential functions within your organization.
Communication and coordination by digital means is a good alternative to use in these times of contingency, but it could also be applied as a permanent work policy.