Davante Devaughn by SOUND GEMS RECORDS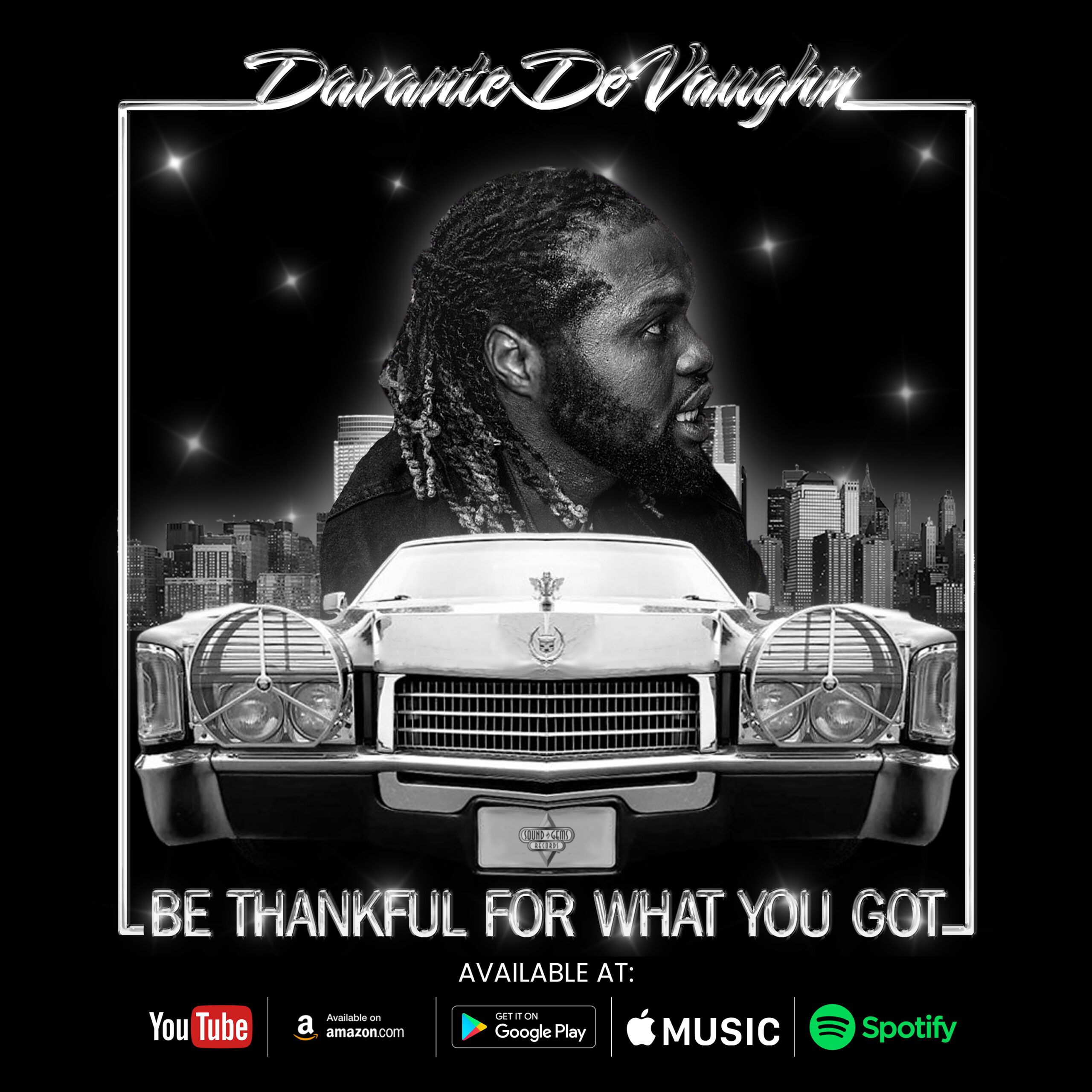 The notes went round and round in his head as a kid. Now Davante Devaughn will be
currently known for his cover of Be Thankful For What You Got..previously made famous
by William Devaughn.
There's nothing smoother than William`s original classic R&B groover, so it no
surprise the new version is catching on.
Hit us up at https://www.instagram.com/soundgemsrecords, and
https://vm.tiktok.com/ZMeCVr83H
This new take, recorded by The same original producer Frank Fioravanti CEO of Sound
GemsRecords. The new production doesn't stray too far from the melodic path laid out
before …give it a listen. Davante`s silky verses begin to loom large when buoyed by
the track. It's slick and oh so tight; a worthy companion piece for contemporary ears.
Davante 's no-nonsense conversational songwriting style and buttery vocals earned him
a recording contract as he took on an illuminating style. Devaughn`s influences are
R&B royalty like Erykah Badu, R. Kelly, Usher, D'Angelo, Maxwell, and Jill Scott.
Like so many of his peers, Davante's first experience with singing and playing music came from the church.
The song, a careful blend of R&Band soul, made his voice CAPTIVATING. What We could do is get groups to come up with, say, a written 'Playlist' of songs that sum up levels of engagement for them within the team. Or you could give them an iPod and get them to actually create one and play it back to the room.
Maybe instead you could introduce them to Davante Devaughn and then get them to come up with hit songs the Philly Sound groove.