David Dardashti – The Businessman From UC Berkeley With A Famed Career in Finance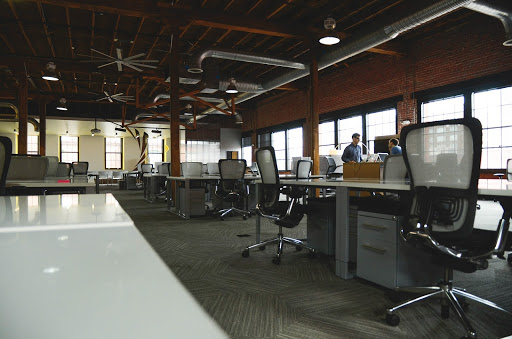 Working in Chicago's famed financial district is a goal thousands of young entrepreneurs and professionals dream of.   Promising high pay, job security, and success, it is easy to see why many are saying LaSalle Street, the center of Chicago's financial district, is becoming the new Wall Street.  All this said, it is unusual to see people leave their prestigious jobs in the beloved area.  We met up with David Dardashti, a 44 year old proud UC Berkeley Alumni and entrepreneur.  
David was not simply handed his job as a financial analyst at a top firm in the city.  He tells us his story about leaving Iran at the young age of 12, bringing with him very few belongings and no money.  "I left everything behind," he said.  "I knew when I moved to Chicago that I had to study hard to get where I want to be in life".  When we asked David why his family decided to leave Iran back in the 1980s and his initial experiences in the U.S. he gave us an interesting answer.  "The revolution took a lot from my family," he noted.  "We had to leave and upon moving here, I encountered racist people that didn't believe I could make it in America".
Fast forward 6 years and David decided to study at UC Berkeley from 1994 and graduated in 4 years in 1998.  He received his bachelor's degree in Economics and moved back to Chicago to work at a financial firm.  For the past 20 years or so, that has been his life.  He tells us "aside from getting married and having my two children, my life has been about the same since I graduated.  I've worked at the same firm since and moved up the ranks with experience."  
You might be asking why we conducted this interview with David?  He admits himself he is a pretty average guy who enjoys taking walks, being with family, and practicing photography on the weekends.  Well recently, he has decided to leave his comfortable job in hopes of soon starting a new business.  Not many people leave Chicago's top firms and when they do, they certainly do it quietly.  David would not identify the firm he worked for but notes it was a top performer in the area.  "I felt like I could do more independently.  While I was happy with my salary and the people I worked with, it's hard to put your life and soul into a business in which at the end of the day, isn't yours," he told us.  David Dardashti's plans for the future are still unknown but with big dreams of starting his own investment firm, he shows no sign of slowing down.  During our interview, he placed great emphasis on his UC Berkeley education and the lifelong connections he holds over 20 years later.  "My time at UC Berkeley was when I soaked up all the information I use today with any business venture I take," he told us.  "I'm sure that everything I learned at my university along with my professional experience will help me in my individual ventures."
Follow David on twitter: 
Also Check:
David Dardashti UC Berkeley Alumnus and His Financial Career in Chicago
David Dardashti UC Berkeley Alumnus – Successful Chicago Businessman