DCTDAO Introduces the $2 Decentralized/Non-Custodial Cross-chain Bridge!

The incredibly high gas fees of Ethereum have plagued crypto traders that want to trade on DEXs without the hassle of KYC and all the while keeping their funds safe on non-custodial exchanges. Hundreds and thousands of dollars are wasted on swapping and gas fees, eating away at the profits from the trade. Now with DCTDEX, users can finally trade with gas-less fees, leveraging the avalanche blockchain and beyond.
But before users can trade on a gas-less ecosystem, users will have to exit using a Bridge from the Ethereum blockchain and enter a low gas fee trading platform based on another blockchain like an avalanche, Polkadot, and more. This is more often than not quite problematic for casual traders who wanted to trade only a few hundred dollars worth of cryptos since almost all other cross-chain solutions cost hundreds of dollars in bridging fees alone.
Enter DCTD Bridge
Gone are the days of seeing your profits getting eaten away by Ethereum fees on Ethereum based DEXs. Now traders, big and small can move out from the Ethereum blockchain and trade on the gas-less DCTDEX seamlessly and affordably using the DCTD Bridge for a flat fee of $2 fees to exit Ethereum and enjoy all the benefits of the DEX, including gas-less trading as well as staking and many more options coming soon.
Key features of DCTD Bridge are :
Highly affordable bridging fee of only $2 from Ethereum to Avalanche (Current rate : 0.00074 ETH). Rates will be adjusted on a weekly basis, so very small deviations from $2 will occur during the week with price fluctuations.
2. Seamless method to convert assets to the destination's native token without having to use an external website or any centralized/custodial exchanging.
The bridging process is built in such a way to enable an easy and user-friendly bridging experience. You can get started on doing your first bridge now by following the tutorial below :
👀 https://www.youtube.com/watch?v=_GZyLWuXEAs
What's Next
DCTDAO will not stop improving the bridge, the DEX, and the infrastructure of the DCTDAO ecosystem. As more promising blockchains like Polkadot emerge, DCTDAO will continue to adopt, integrate and improve the innovative tech and create the next iteration of DCTD Bridge, DCTDEX, and more!
Until then, stay tuned on our channels below to be the first to know :
🐦 Twitter: https://twitter.com/dctdao
The future of Lottery business: Welcome to the $194 billion industry

During 2021, many industries suffered major financial crises due to the Covid-19 pandemic. Since an increasing number of people have tried online lottery in the past few months, some regions in the lottery industry have seen growth due to the availability of online distribution channels. In addition to the joy of traditional lotteries, Lottomoon incorporates the security, reliability, transparency, and efficiency of blockchain technology to appeal to both traditional and cryptocurrency enthusiasts. With Lottomoon, you will notice that industry norms have been challenged and you will also have a pleasant experience as a user. Players can take advantage of much bigger prize pools, an easier-to-use interface, and fairly distributed prizes compared to most lotteries. In the lottery industry, LMOON Token is a cryptocurrency based on the Binance Smart Chain that replaces the traditional mechanics of raffle competitions with a cryptocurrency-based system. Link to buy Token: https://dxsale.app/app/v3/defipresale?saleID=296&chain=BSC
LMOON Tokens are similar to most cryptocurrencies in their mechanism of operation. As a result, users have access to more benefits than what they can get from a classic cryptocurrency adventure. Lottomoon is the only lottery that makes any sense. Buying lottery tickets is both a challenge and a way to get money. Most people buy lottery tickets for three reasons: to win, to have fun, and to feel lucky. It is the hope of winning the prize that drives people to play the lottery. Additionally, buying lottery tickets has been linked to fewer negative moods. The more you spend on tickets, the greater the mood improvement.
There are today over 100 countries and 200 jurisdictions participating in the lottery market, worth over $194 billion. Approximately $90 billion is spent in the US market alone. The multi-billion dollar industry generates significant revenue and profits every time it builds a prize pool. There is a very arbitrary and unjust system in place for the Lotto business. Another enormous chunk of the industry is the online lottery market, worth approximately $14 billion. During the COVID-19 pandemic, online lotteries have increased in popularity, and they are expected to earn more than $19 Billion by 2026. We questioned how money flowing in at such a high rate was used. When it comes to online lotto, revenue redistributing can appear totally different from the proportions offered by state and national lotteries. As well as the fact that most lotteries cannot guarantee 100% customer privacy and security. Further, lottery winners have to pay huge tax payouts even further. Our best solution for changing conventional lotteries is LMOON Token website.
Currently, there are a number of problems and inefficiencies plaguing the lottery industry. Because of multiple intermediaries, a huge house edge, and intuitive user experiences, there is no trust between players, developers, and service providers. The online lottery market urgently needs to be restructured with a lottery website. Taking advantage of the benefits of blockchain technology, a fully decentralized gaming platform can contribute to a fair and modern gambling system. Online lottery industries have seen significant growth, but players are discouraged from playing due to a number of ongoing issues. The modern lottery is characterized by underdeveloped centralized organizational models that are simply unfair and out-of-date.
That's what we're here to change. The Lottomoon revenue is distributed back to the users in excess of 90%, and all transactions are secured and logged via pre sale on DxSales, a blockchain-based system. We also redistribute the pool winnings at random, to ensure fairness and transparency, we use PickWinners, a lottery system that selects random winners. This step forward is a step in changing the business norms with the lottery game. If you're a fan of big jackpots, you're guaranteed to enjoy the LMOON Token. You will be rewarded even if you do not win a huge prize pool. We will award big LMOON Token wallets on a regular basis. By implementing these new features, players will enjoy a better lottery experience and enjoy better chances.
Environmentalist Reaches 45 Million Trees Over 4 Decades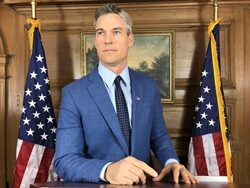 Environmentalist retired software engineer and musician, Hart Pearson "Sebastian" Cunningham has achieved the impressive feat of planting 45 million trees over 40 years. He aims to reach a trillion trees in his lifetime.
Hart Cunningham is on a mission to plant one trillion trees. In just four decades, he has participated in planting more than 45 million and is now committed to reaching his goal. The environmentalist and musician wants to spend the next 40 years turning 45 million into a trillion.
Hart Pearson "Sebastian" Cunningham was raised by artists seeking a life that reflected well on Mother Earth. Hart's quest to plant a trillion trees began at age 3 in Dominica with local vegetation. At age 5, then living in Nova Scotia, he continued his passion for trees with an apple orchard. By the time Hart was 16, he had planted 740 trees, having joined his Buckley High School Classes of '93 – '95 (152 students in total across three years, including Rashida Jones) to spend 14 weeks planting trees on weekends across California.
Hart spent three terms at The Michael G. Foster School of Business at the University of Washington in Seattle. There, he wrote his thesis on "Economics Related to Humanity and Environment" at age 21, continuing his interest in and passion for nature and the environment. He returned to California to finish his Master's in Economics from Claremont Graduate University. He was the youngest recorded to achieve this feat at age 22.
Hart's tree planting increased as his monetary resources grew, and he became the only Ernst and Young three-times 'Entrepreneur of the Year' Finalist. He has continued to strive to plant as many trees as possible throughout adulthood. In total, Hart has funded 19 drone or aerial-focused seed pods, increasing his count to 45 million trees planted in 40 years of service to Mother Earth.
Hart retired from software architecture at age 38. Since taking early retirement, he has run for POTUS (Hart2020) at age 42, with a campaign focused on solving climate change and income inequality globally. Hart is now concentrating on spending the next four decades aiming to reach his lifetime goal of planting a trillion trees. With more time and freedom to dedicate himself to this goal, he is determined to do even more to save and support the environment. More personally, he is also invested in his physical health and wellbeing with a focus on contortion.
Hart can be found on Instagram at @RydermanM, where he shares his thoughts and adventures in physicality, spirituality, travel, and more, as well as demonstrating the benefits of connecting with nature. Hart also spends his time empowering music lovers globally, as musician Ryderman. His music can be found on Spotify and Apple Music. His song 'Stay' has been streamed more than one million times on Spotify.
Discover more about Hart and his music as Ryderman at https://www.wmeagency.com/. For press inquiries, please contact Samantha Burns by calling 310-285-9000 or emailing scb@wmeagency.com.
Contact Info:
Name: Samantha Burns
Email: Send Email
Organization: WME Agency
Phone: 310-285-9000
Website: https://www.wmeagency.com/
Source:
Release ID: 89042393
MaxExpress LLC introduces WellSend international money transfers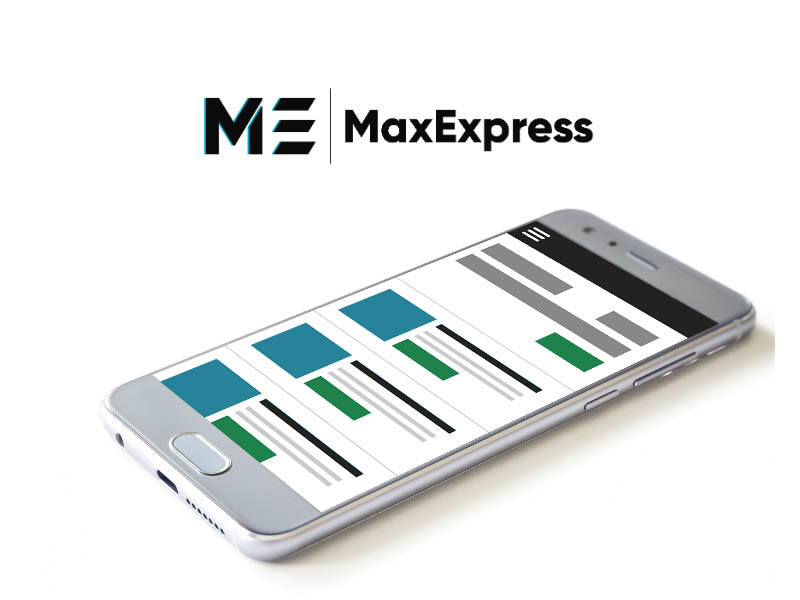 It has never been so easy to manage your finances on a global scale. Starting from June 1, 2021, MaxExpress LLC is actively developing a mobile application for WellSend money transfers.
The application will provide the users with an opportunity to send money transfers from Ukraine to Georgia and from Georgia to Ukraine to MasterCard and Visa cards. The new application will make it possible to receive money to any bank account as well as right in the mobile application on the most favorable terms.
The new MaxExpress LLC product in conjunction with a mobile application will be the best way not only to receive international transfers but also for daily financial management. By using the mobile application, users will be able to receive WellSend international money transfers, pay for utilities, as well as to manage their money without opening an online bank account.
MaxExpress LLC has already started working with a partner company that will ensure the full implementation of the new product. They plan to offer a fully-fledged system for accepting money transfers in Georgia and Ukraine. Recipients will be able to take advantage of the opportunity to receive money online right to their MasterCard and Visa cards without leaving home. In addition, they will be able to send money transfers as well.
MaxExpress, a Georgian company, which provides financial and payment services, has launched a money transfer service both from Ukraine to Georgia and from Georgia to Ukraine for private individuals. Earlier MaxExpress became a member of the international payment system Wallsend (Ukraine). This service is available to customers from January 1, 2019.