7 Things That Every American Needs To Know About Tax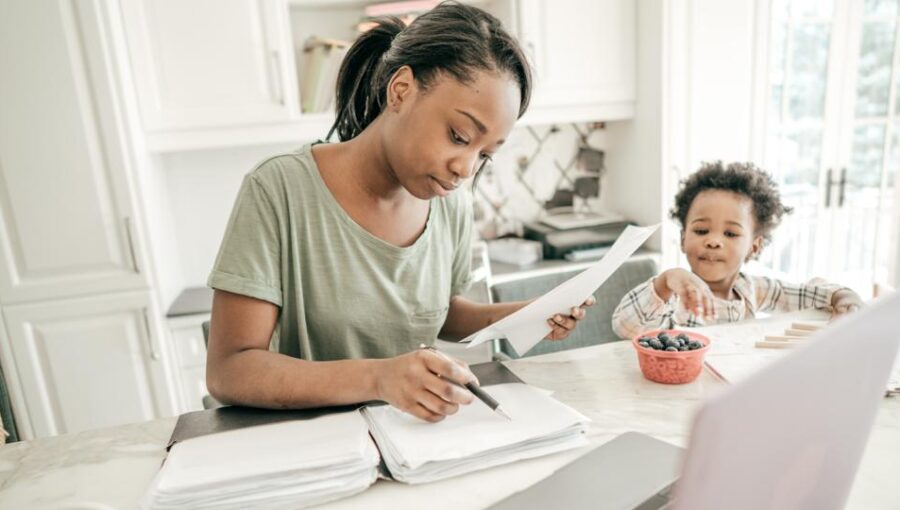 Taxes are a big part of our finances, and honestly, we can not run away from them. While they are a common occurrence, there are still misconceptions and confusion around the topic of taxes. At Dean Roupas we are here to help you understand and effectively manage your taxes. The last thing you want is hefty penalties emanating from you failing to do what was expected of you. Often this is because people do not know what is expected from them concerning taxes. As an American, here are seven essential things you need to know about taxes.
Not everyone is expected to file a federal tax return.
Not everyone who earns money in a calendar year is required to file a federal income tax return. The amount you received – and the source of that income – your filing status, as well as age all play a role in whether you are expected to file (or not). The quick "cheat sheet" formula for most taxpayers is as follows: Find your standard deduction, then add your personal exemption. Those figures can be found in this article from Forbes. Consult your tax advisor or firm so that you comply with everything that is expected of you.
States Have A Wide Range Of Tax Rates.
Not all state and local tax codes are the same. They rely more heavily on different taxes, tax at different levels, and arrange their tax systems in different ways. Rich States, Poor States, an annual ALEC research, assesses each state's public policy climate in terms of its acceptance of free market and limited government ideals. As a result, the study places a strong emphasis on state tax burdens. Upon understanding the American tax system, it is crucial that you go on to understand your state's tax system. The team at Dean Roupas and associates is familiar with all tax systems, and they will ensure that you do not violate the tax requirements applicable to you.
You Should File Your Returns Even When You Can Not Pay Your Tax Bill.
Failure to file a return and pay your tax will attract penalties towards you. Even if you're going to owe and won't be able to pay, file your return to avoid penalties. If you don't have the funds to pay your entire tax obligation by Tax Day, you have several options. These include paying by credit card or setting up a payment plan with the IRS. DJ Roupas will help you figure out the most suitable plan for you.
Due to a busy schedule, you might find yourself in need of someone to help you do your taxes. When looking into hiring a tax expert, don't expect hiring a qualified tax professional to be complicated or expensive. Without a doubt, pricing is an essential factor, but it should not be your only consideration. Be sure to do background research on your options and ask all the questions that will help you understand if the advisor is an excellent fit for you. Referrals from friends are also a great place to start when looking for an advisor or preparer. Dean Ropuas has been in the tax business for over 20 years. He is an expert in everything tax-related.
The amount of cancelled debt is normally considered taxable income if a student loan is cancelled or forgiven. This is also applicable to any amount otherwise discharged for less than the amount owed. In 2021 this provision was suspended for the majority of cancelled student loan debt accumulated for post-secondary education. However, the alteration is only temporary. Forgiven student loan debt will be taxed again in 2026.
The provision that allows workers to deduct up to $5,250 in educational loans paid by their employer from their taxable salary in 2020 has been extended until 2025. Both student loan repayment perks and other academic help provided by an employer are subject to the $5,250 cap.
A Time To File Extension Does Not Mean There Is An Extension On Time To Pay
Should you be unable to file your tax return by the deadline, there is an option for you to request an automatic extension. While the most common way to file for an extension is with a federal form 4868, Application for Automatic Extension of Time To File U.S. Individual Income Tax Return, there are other opportunities available.
However, keep in mind that when granted an extension of the time to file, it does not mean that you have an extension of time to pay. Although filing an extension is free, if you plan to owe at tax time, you should include a payment with your request to avoid interest and penalties. If you can't afford to pay, file on time – or with a reasonable extension.
Keep An Eye On The Due Dates.
Failing to file and pay by the due date can lead to penalties and accumulation of interests. Your employer and financial institutions each have their deadlines for delivering information to you. The IRS also has due dates: there are time limits on how long the IRS can assess and collect federal income taxes, also called the statute of limitations. However, there is no statute of limitations if you do not file your return. That implies the IRS has broad authority to assess and collect at any moment. If you want to avoid this, file your return as soon as possible, even if it's past the deadline. You can request an extension even after the deadline if necessary.
In conclusion, these are some of the most important things you need to know in relation to your taxes. Dean Roupas and Associates will help you understand all the facts that are applicable to you. These will help you save on taxes and reduce the likelihood of getting.