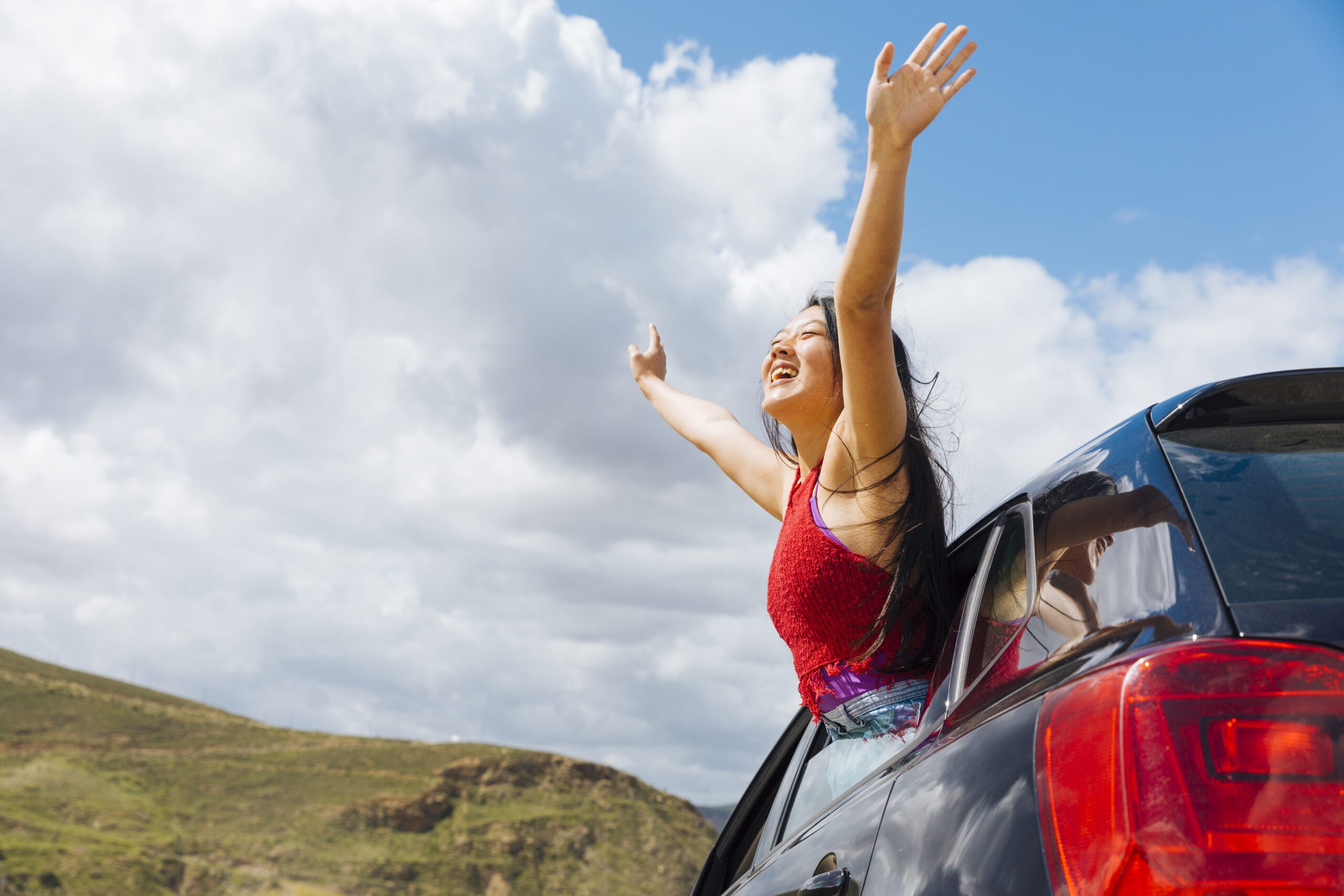 Thermal Hotels for December Global Holiday
The answer to your question of where to go in the December Global Holiday may be thermal hotels. If you have plans to take a vacation in the cold weather with the arrival of December, you can set out for the addresses where you will find healing in the warm waters of the thermal hotels. You can visit the famous routes with their natural beauties and history such as Ankara Kızılcahamam, Balıkesir Gonen, Afyon, Yalova, Pamukkale, Kütahya, Bolu, and Bursa, where you will find the most popular thermal hotels of our country. The hot springs, which are proven to be good for health, are the healing center of the stomach, intestine, joint, rheumatic pains, psoriasis, and many other diseases. Thermal hotels that appeal to every budget are among the alternative routes for December.
Why Thermal Hotels
If you have a disease, you can choose thermals to find healing under the supervision of your doctor.
Hot springs offer holiday opportunities not only for cold winter days but also every month of the year.
Thermal hotels, which offer the opportunity to get away from the stress of the city and have a holiday alone with nature, are among the routes you will go with your loved ones.
You can find massages, cure treatments, and various activities in these hotels that appeal to all age groups.
Cultural Tours
The answer to your question of where to go in the December Global Holiday may be the unique lands of Anatolia. Cultural Tours, where we can explore the natural beauties and cultural values ​​of our country, are in demand at all times of the year. You can witness the unique beauties, historical background, and cultures of the most special routes from the Aegean to the Mediterranean, from the Black Sea to the Southeast. You will explore more than one city together, taste local delicacies, and spend time in nature on cultural tours that attract people of all ages. Every photo frame you take in the places you visit will remain as an unforgettable memory in your life.
Cultural Tours in December
December is a month full of surprises. Among the places you can go in December, you can add Kartepe, the paradise corner of Kocaeli, famous for its natural beauties, and Mevlana's Seb-i Arus Festivals in Konya to your list of places to visit and see.
International Tours
About December global holidays if you have plans to go abroad, you can review our December holiday suggestions and set off. Do not forget that there are many beautiful places to explore in cold weather. History, natural beauties, different cultures, flavor stops and more are waiting for you in our December holiday suggestions. Choose a place for yourself from these one-of-a-kind countries and start making plans. With the arrival of December, do not forget to make plans in advance to start the preparations for the upcoming New Year.
International Tours in December
It would be a good idea to visit popular destinations for holidays abroad for December Global Holiday. It is possible to find answers to your question of where to go abroad in December from many locations. Singapore, Thailand, Italy, and Tuscany, where you will find deep blue skies in Asian, European, and Far Eastern countries, are among the places to visit this month. If you want a sea, sand, and sun holiday, Bali Island, Dubai, Cuba, Jamaica is among our holiday suggestions for December. If you are wondering about the countries where the new year is best experienced, you can set off for the New Year's holiday that adorns your dreams, thanks to New Year's Tours.
Domestic Hotels
Domestic Hotels are decorated with perfect destinations for winter holiday lovers. Offering excellent options for snow holiday lovers, these hotels are full of alternatives for four seasons' holidays. Now choose a place for yourself and take action to make plans. You can add many locations to your list of places to visit in Turkey in December.
Domestic Hotels in December Global Holiday
The answer to the question of where to go in Turkey in December can be locations with ski centers and unique nature. The thermal zones, which become active with the cooling of the weather, are among the indispensables of winter. You can go to the thermals, which offer holiday opportunities in four seasons and regain your health in the healing waters, and you can participate in various cure programs. In our December holiday suggestions, you can turn your route to Uludağ, Kartepe, Kartalkaya, Erciyes, Palandöken, Ilgaz regions and enjoy skiing among the white snow. Places to visit in December are hidden in Turkey's unique nature.
Cyprus December Global Holiday
Going to Cyprus is almost everyone's biggest dream. If you are considering a Cyprus holiday in December, it is time to take action to go to this route, which is famous for its beaches, nightlife, entertainment, and history without hesitation. Cyprus, which is among the holiday offered in December, continues to serve its domestic tourists as it does not see much demand from foreign tourists in this season. Cyprus Hotels, where the fun never ends, is a route full of surprises, especially for those who want to have a holiday in the winter period. When you go here, do not forget to add the churches and museums to your list of places to visit and see.
It is also the indispensable address of Cyprus honeymoon holidays. On your honeymoon holiday-decorated with romantic moments, you can watch the unique sunset of Cyprus, participate in nature walks and activities, and spend hours of fun. You can benefit from the luxury accommodation facilities of the Honeymoon Cyprus Hotels at affordable prices. In short, a Cyprus holiday awaits you for an unforgettable honeymoon. Cyprus may be the answer to your question of where to go on holiday in December.
Nearby Area Hotels
How would you like to liven up your weekend holiday with a little getaway without going too far from where you live? During your weekend holiday, where you will enjoy the natural beauties and entertainment thanks to the Near Region Hotels, leave yourself in the arms of nature to get away from stress and start the new week more energetic. Thanks to the Near Region Hotels, where you will find many options and suitable accommodation opportunities for weekend holidays, very special opportunities await you to spend time with your loved ones.
Nearby Regions of Turkey for December Global Holiday
You can add Near Region Hotels and routes such as Bolu, Sakarya, Abant, Bursa, Ağva, preferred by all seasons' holiday lovers, to your list of holiday suggestions for December. Add pleasure to your pleasure with various activities, thermal waters, massage, sauna, and hammam on these routes, where you will experience peace at the peaks. If you want to spend a romantic holiday accompanied by flaky snow in this beautiful season, you can turn your route to Maşukiye, which is famous for its perfect nature, or to Bursa's ski resort, which is the first thing that comes to mind when skiing is mentioned. In this way, you will open the doors of a romantic holiday with your loved one. Historic Istanbul's famous routes are full of excellent alternatives this month. Staying in Near Region Hotels, Basilica Cistern, Grand Bazaar, Spice Bazaar, Sultanahmet, Topkapi Palace, Suleymaniye Mosque, Dolmabahce,
Australia Day Doodle and 101 or #googledoodle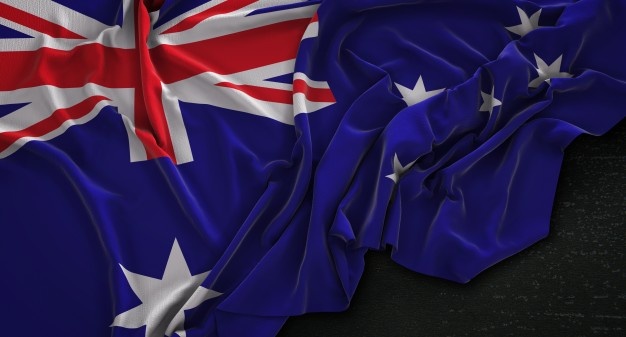 #Googledoodle trends are seen on special days like Australian Day, etc. Are they always different than others? If so, what makes them different?
Well, it is how people like to represent their country, national celebrities, and important dates. Everything that is #googledoodled has some kind of a background. So, when it comes to Australian Day Doodle, it has a history too.
History of Australian Day Doodle
Interestingly, the Australian Day Doodle #Googledoodle goes back to 60,000 years. It was the time when Port Jackson received British ships in 1788. Keeping in mind that Australian Day was celebrated on the 26th of January. It became more important because of the arrival of British ships. Google doodle holds significance because of the times Australia has experienced as a nation.
The evolvement of #googledoodle & Australian Day Doodle
Interestingly, it happens for the first time that different states celebrate Australian Day Doodle. However, it was not the same because of a lot of reasons otherwise. Previously, different states were celebrating Australian Day on various days with so not the same names.
If you are wanting to know how the day is celebrated. Let us inform you that it has almost everything. From outdoor concerts to fireworks and from different festivals to the community barbecues. Everything is enjoyed on Australian Day. Since there is a port in Australia, locals emphasize festivals in which boat races, ferry races, and races of tall ships are highlighted. These are the patent ways of celebrating Australian Day in Sydney.
In Adelaide, festivities are of different nature. Eden Park is remembered by Australians for fireworks. Forgetting the Perth Skyworks will be a bad idea! It is so grand and beautiful that google doodles it every 26th of January.
Ambassador Program on Australian Day
When programs are carried out officially, they have much more worth, right? On Australian Day, the ambassador program supports all the festivities in the Australian community by helping people to participate in local celebrations.
Fun fact: 385 ambassadors took part in local celebrations of Australia in 2011.
Australian National Day and Google Doodle
Another important feature of Australian Day is the kind of awards. #Googledoodle is awarded to the dwellers of Australia by the local government bodies. A nation is also addressed by the PM (Prime Minister) and the Governor-General.
On this auspicious day, the PM declares and announces the "Australian of the Year" award. The basic criteria to get the award is contributed to the community. However, there are many other subcategories of the award. It includes;
Senior Australian of the Year
Young Australian of the Year
Local Hero of Australia
Larger than Life Perspective of Google Doodle for Australian Day
Australian Day is profoundly celebrated by the locals every year. Its importance is similar to other national days of other countries. Since Australian history is full of accomplishments, the Australian community ensures to bring prosperity and integrity in all regards. However, #googledoodle for Australian Day is different from how it used to be in the past. The main reason for it is the bushfire in the country. Many people battled their lives while others lost their lives. There was huge economic damage because of the same bushfire.
Information Regarding Australia Day #googledoodle
Google started using doodles in 1998. After which people started sharing the doodles with google. Once they shared doodles, google selected one and used it on its banner. The criteria had been the same for everyone.
Bilal Khatri, A Well-Renowned Name In the Blogging Industry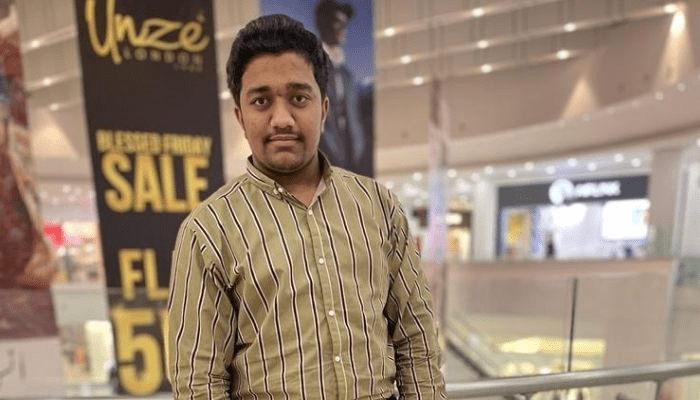 Blogs are often written by young people. Many of them earn money from their work. Bilal Khatri has been good at blogging when he was young, and he aspired to breakthrough into the profession in 2020. In less than a year, Daniel had established himself as a young gentleman of international renown and blogger, with over ten forums and blogs.
The aforementioned 18-year-old from Hyderabad, Pakistan, completed his education till the 12th standard. He, like any other young student in the internet world, desired to spend a part of his day perusing the internet, and finally began to generate additional money.
As a response, he appeared to get the idea of developing his blogging network and took a job on it for nights. He opted to follow his passion after spending the better part of his spare time writing, and he currently manages 10 or more professional composting sites.
Bilal Khatri, who was brought up in a largely recognized blogging community, accomplished his major aim in his early years and is now chasing his other ambitions via his passion for blogging. His goal, on the other hand, is to aid people by providing a platform for them to submit their thoughts, perspectives, points of view, concepts, and any other relevant information on any problem to attract more visitors.
People can post informational content to his writing websites for a variety of advertising purposes. He understands how to interact with the target audience in a genuine way that resonates with them and makes a lasting impact. He enjoys blogging on a wide range of topics, including research, history, religion, tourism, fitness and nutrition, schooling, intellectual growth, eCommerce, and many more.
The more visible we will be on the internet, the more profit we will have. To get a successful and high-ranked website, I strongly advise everyone to get high authority and permanent backlinks. Drop me a quick email right now if you're serious about posting your content on my major blogging platforms.
Check out Bilal Khatri's two greatest blog websites;
Each day, you can read hundreds and thousands of articles or blogs on the first website. The website has a plethora of information on various topics, such as Wellness, Style, Technology, Leisure, Finance, Engineering, and Learning. Each category has a rich source that will certainly assist you in locating what you're searching for. Additionally, data related to leisure, aviation, gaming, automobiles, and many other areas may be easily accessible via the second website. As a consequence, rather than spending so much time seeking relevant information on multiple blogging websites, you may click directly to the websites listed above.
You can also reach me through social networking sites, such as Facebook, LinkedIn, Instagram, and Twitter. So, do you want to learn more about how to use blogging or guest posting to develop your internet business? Please try to call me! I'd want to discuss the advantages of blogging and internet business.
Is Nostradamus reincarnated in the Brazilian Athos Salomé?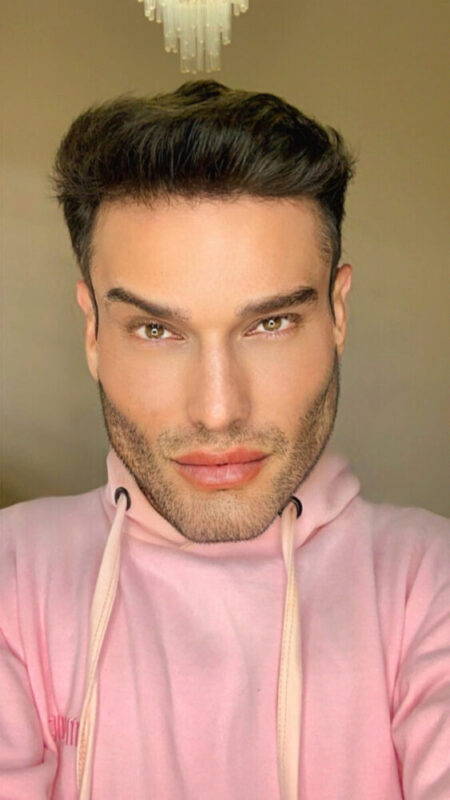 Brazilian parapsychology expert Athos Salome could be the direct descendant of Nostradamus.
Fuel your interest with authentic prophecies that are the reality of real-life happenings, and fill your desire with unrestricted access to Athos Salomé's disclosures. For more than ten years, Athos Salomé has worked as a paranormal investigator and analyst, and he has completed professional parapsychology courses.
He has been gifted with supernatural abilities from an early age and is considered the oldest known paranormal investigator in Brazil, with ten years of experience under his belt. He loves to help people around him.
He has made several predictions that came out to be accurate and has been the center of attention since then. Among them is his famously predicted pandemic outbreak in 2020. He accurately predicted the different variations that could get humanity on its knees.
Athos is recognized for constantly employing historical research in his paranormal investigations to give step-by-step recommendations on a specific paranormal analysis; he comprehended the significance and the usage of paranormal analysis using his expertise in KABALLA. He is well-known for conducting paranormal studies into unexplainable parts of human experience.
With this, his popular predictions arose some questions regarding his ancestors. People began to speculate he was a direct descendant of Nostradamus, famous for his popular claims.
Many followers of Nostradamus think his prophecies are accurate.  The subjective nature of these readings, no two of them agrees on what Nostradamus foretold in the past or future. On the other hand, many admirers agree that he foresaw the Great Fire of London, the French Revolution, Napoleon's and Adolf Hitler's climbs, both world wars, and the nuclear bombings of Hiroshima and Nagasaki. Famous writers regularly claim that he foresaw important events such as the Apollo moon landings in 1969, the Space Shuttle Challenger accident in 1986, the death of Diana, Princess of Wales in 1997, and the September 11 attacks on the World Trade Center in 2001 when their books were published. This "movable feast" element appears to be typical of the genre.
Athos Salomé and Nostradamus have similarities that a person in their right mind would believe. Athos has spent most of his life examining weird occurrences and mysterious facets of human existence, which is why every forecast he makes is worth noting and pondering.
Athos has predicted several paranormal events, including terrorism outbreaks. China's rise as the world's most powerful economic power, vaccines are becoming obsolete, the virus becoming incurable, a phony peace deal involving China, the advancement of robotics technology, and even the signs of a third world war.
Thiago Luigi, an expert, and behavioral specialist has provided the following analysis to back up what Athos has said:
I don't know much about parapsychology, and I got the opportunity to hear him speak about some of his predictions.
I could observe the accuracy of the facts described by him, not the forecasts, but his speech and Non-Verbal behavior surrounding the recounting of the events, including his conviction on the date of mailing one of them, March 29, XXI.