Derrick Rose Phoenix Suns speculation swirls: Could New York Knicks guard be an option?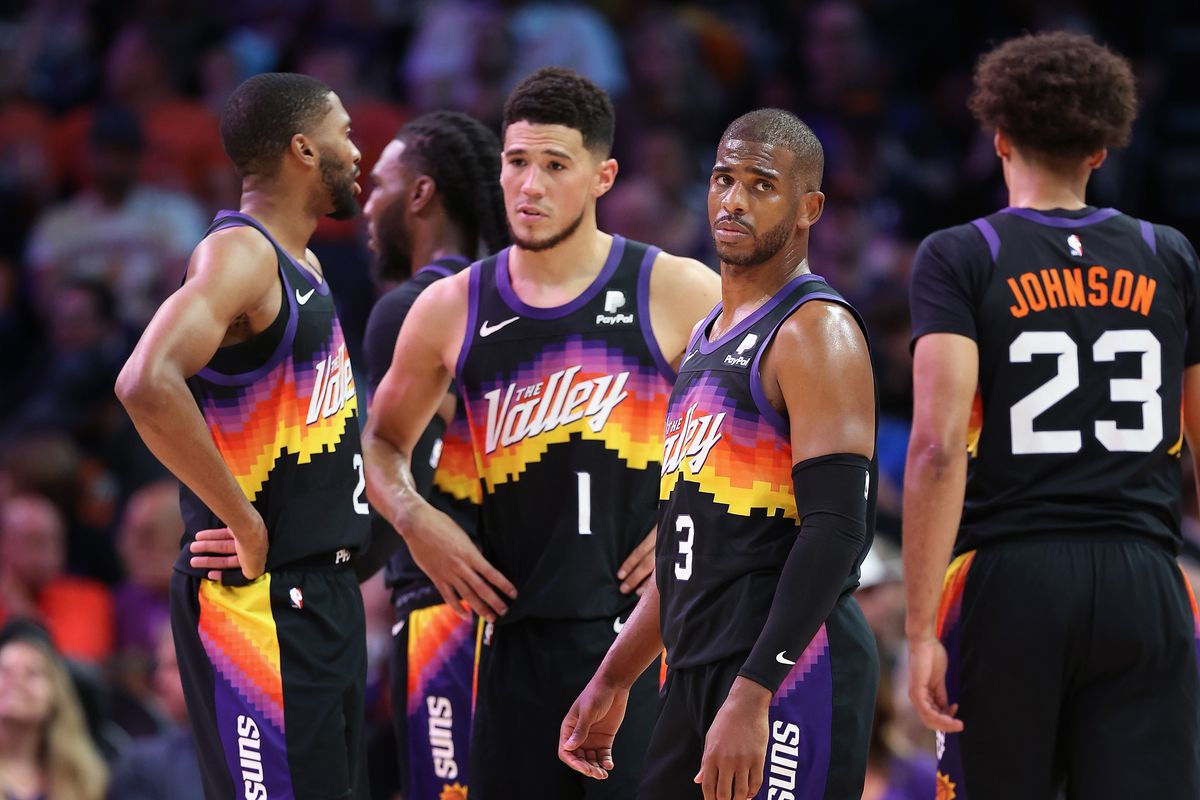 Could the Phoenix Suns sign Derrick Rose on the NBA buyout market to help them for a playoff run?
Speculation swirled over the weekend after a report from Bleacher Report's Chris Haynes indicated that the New York Knicks guard was a "primary candidate the team is monitoring, according to sources."
The report also said that Phoenix was looking for another point guard to help out Chris Paul and Cameron Payne, who both have dealt with injury issues this season.
Rose is averaging 5.6 points in 12.5 minutes per game for the Knicks this season, but he has fallen out of New York's rotation and some are speculating that he could be a potential buyout candidate, making him eligible to sign with another team for a possible playoff run.
The speculation was news to Rose.
"No, I haven't talked to anybody about that. I haven't talked to anyone," Rose said Saturday, via the New York Post, when asked if he had considered seeking a buyout. "I haven't even thought about it. I'm locked into my thing right now. It's kind of hard to think about something that I've never pursued and never talked about with them."
Rose continued: "No. Did y'all hear something? I've just been locked in, doing my recovery. [I] talk to Thibs (Knick coach Tom Thibodeau)  about the team, talk to Leon (Rose, Knicks team president) about the team, but other than that, I haven't talked to them about [a buyout]," Rose said. "I think that we've been so transparent in the past that if I was thinking about moving, or they were to move me somewhere, they'd give me a heads up."
Chatter surrounding Rose and the Suns continues, however.
The Suns would have to cut a player to potentially make any roster changes after signing Ish Wainright to fill their final standard 15-man roster spot last week.
Larry Brown Sports wrote that Rose would be a good addition to Phoenix.
Darryn Albert wrote: "If the Knicks want to do right by Rose, who has plenty of history with head coach Tom Thibodeau, allowing him to pursue his first career championship with a team like Phoenix may be the way to go. The Suns are now one of the favorites to win the Western Conference after adding Kevin Durant, who was the 2013-14 NBA MVP, at the trade deadline. Rose, who won MVP himself during the 2010-11 season, is still a worthwhile dribble-penetration guy that can bring good energy to a bench unit. Phoenix also recently pursued another veteran point guard who signed elsewhere."
Sports Illustrated speculated about Rose's potential fit with the Suns.
Zach Koons wrote: "Rose, who also boasts ample experience with the Bulls, Cavaliers, Timberwolves, and Pistons, is well past his days of being an All-Star but could give the Suns depth at the point guard position behind Chris Paul and Cameron Payne. Phoenix has been searching to add rotation players to the roster ahead of the stretch run after parting ways with several contributors around the trade deadline and Rose may just fit the bill of what the title hopefuls are searching for."
Kurt Helin wrote: "Someone is trying to plant the idea of jumping to a contender in Rose's head. The reality is with CP3 and Payne, the Suns can offer minimal minutes for Rose, especially in the playoffs. However, if a deep playoff run and an outside shot at a ring motivate Rose, that appears more likely in Phoenix than in New York. It's something to watch over the final days of the buyout market. Players need to be waived by next Wednesday, March 1, to be eligible to be on a playoff roster for another team."
Fansided speculated about the possible allure of Phoenix for Rose.
Jordanna Clark wrote: "Ahead of the trade deadline, it was reported that the Knicks wanted to 'do right' by Derrick Rose if they were to trade him. Now that the window has passed for New York to do that, agreeing to a buyout with Rose could allow for him to sign with Phoenix, but first, the Suns would have to first waive a player to open up a roster spot. … Rose would get minutes with the Suns as well as be in a position to win his first NBA title. That would be a win-win situation for him, but he seems to be content with the Knicks."