Dive Into The World Of Geometric Art With Clifford Singer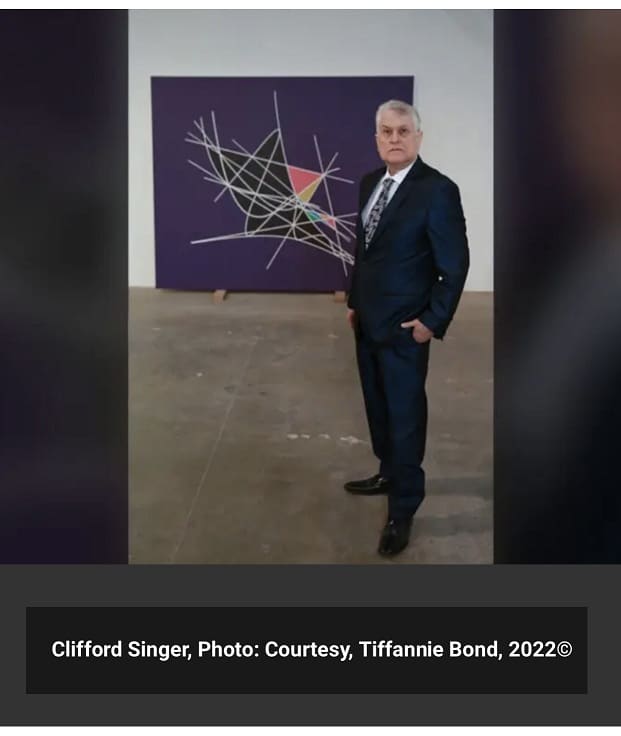 The realm of art is one that never goes out of style since it changes to meet the requirements of the audience. One after the other, we are blown away by some amazing work that makes us respect the artist's ability. One new shift in the art world is geometric art, which, needless to say, is taking people by storm. The use of mathematics in art is a whole new concept that people can't get enough of.
Clifford Singer has demonstrated via his art that mathematics has the capacity to transform any discipline into something beautiful. People can view art from a new viewpoint when certain lines and forms are included in it. "My work is a mental exercise; these pieces are extremely difficult to do,"he says of incorporating academia into his art projects. Considering all of the things he oversees, from academics to art, he is informing the world about the amount of labor such art creations need.
Professional Qualities
Singer has been an art and mathematics instructor for 25 years, and his incredible work has influenced several generations. All of his students were extremely fortunate to be able to learn about both subjects from the maestro himself. To say the least, he is well-known in the business for his one-of-a-kind geometry-inspired artwork. Over the course of 45 years, he has created paintings, sculptures, prints, and front covers influenced by geometric idea and vision. So much so that his paintings can be found in a variety of prestigious locations, including the New York Museum of Modern Art, the Aldrich Contemporary Art Museum, the Boca Raton Museum of Art, the Lincoln Center/List Art Posters, IBM, Mobil Oil Corporation, the Bridges Organization, and a variety of other publications, universities, and corporations. He has taken it upon himself to demonstrate how wonderful academia and art can be when properly blended.
His career took off when he began as a New York Soho-based artist and spent most of his life living and working in Henderson, Nevada. Singer holds academic degrees from Great Neck South Senior High School in New York, HSD, Alfred University in New York, B.F.A., and The City College of New York, M.F.A. He also possesses Secondary Pedagogical Licenses in Art and Mathematics. In 2001, I enrolled as a Ph.D. candidate in Philosophy at the Graduate Center, CUNY.
Incredible Paintings
His paintings are among the most sought-after and well-liked by the public, such as his first and most renowned picture, "Geometrical Clouds," which captures the spirit of his whole career of work and attempts to represent it via the painting. The brush strokes, patterns, lines, and colors so wonderfully define one another that the picture comes to life in an individual's mind. Singer characterizes it as a 19th-century Neuberg cubic with flat curvature.
If you have a strong interest in art but have yet to come across geometrical-based art, you are seriously losing out. Look for all of Clifford Singer's paintings and enjoy gazing at them. It's time to embrace your fascination with geometric art.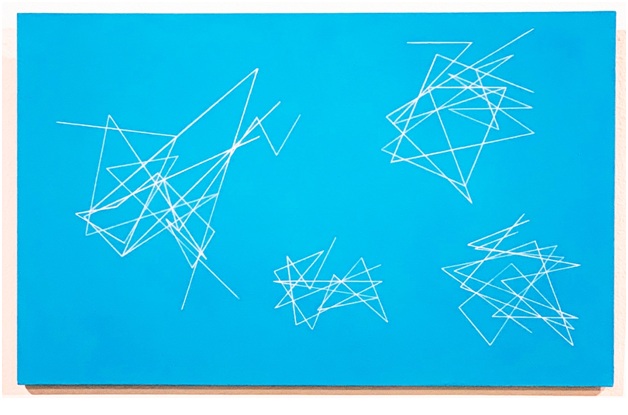 Clifford Singer. Geometrical Clouds. 1977©. Gouache on Acrylic on Canvas. 21 ½ x 36 inches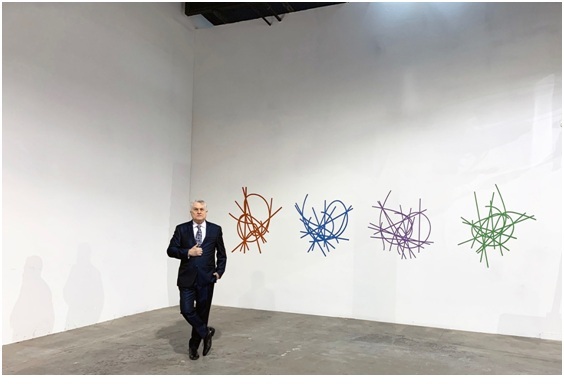 Clifford Singer. Standing in front of Geometrical Clouds©. 2022. Laser Cut Steel with Powder Coat.                Photograph: Kathleen Castaneda 2022
Website: www.CliffordSinger.Net