Do you have to do work at home? These 6 Applications Will Help You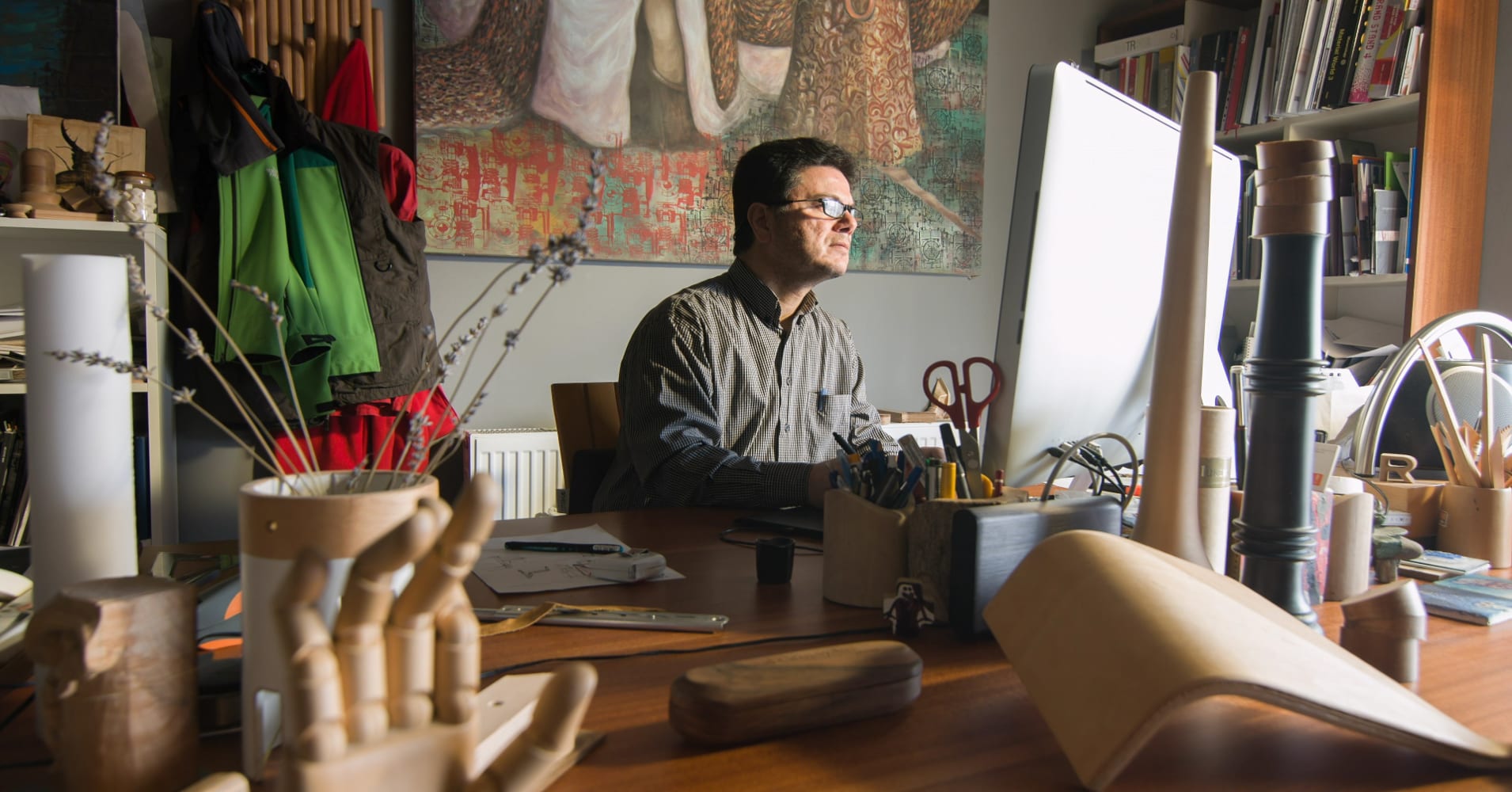 Given the situation, in which there are government provisions for social isolation to safeguard public health, we are faced with the dilemma of how to continue our activities, especially if we cannot stop our work.
Remote work or home office has been driven in recent weeks by the appearance of the COVID-19 virus, but this work strategy has been applied by many companies worldwide for several years, and it is not limited to large companies since there are many free and paid tools that help us carry out our daily tasks and that any business or SME could use.
It is time to apply technology and implement digital means of communication so as not to neglect our tasks. Before starting, you must bear in mind that the basis of all remote communication is the internet, so make sure you have good connectivity and equipment capable of supporting smooth online communication.
There are many applications depending on the activity you want to carry out, both to organize or organize your team, make video conferences, inter-area communication or documentation exchange. We can find paid and free applications, in both cases all very functional and useful.
Implementing remote work in an organization requires three fundamental aspects as a leader and as an individual:
-As an individual: Establish personal work habits and routines, and agree with the team.
-As a leader, establish agreements, habits, expectations, and routines with the team.
-Have the appropriate technology and systems.
Do you have to do work at home? Take note of these 6 applications that will help you better manage and organize your business from home.
1. Microsoft Teams
Microsoft Teams on a platform created by Microsoft that makes work easier for companies.
This tool has a free and paid version, the free one being quite complete. It allows you to enable chats by work teams, and you can quickly share files and documents. It also gives you the possibility of videoconferencing with anyone inside or outside your organization, so that you don't miss a meeting.
No matter where you are, you or your team can register activities, chat, create groups, make calls and much more!
Also inviting your team to join is as simple as sharing a link with the invitation.
2. Slack
It is a communication tool for teams, it does not have a free version, its plans are accessible and start at $ 6.67 per month per person.
With Slack, it is very easy to organize conversations by teams and allows you to share all kinds of files, from Word, PDF, Excel to multimedia files.
It is one of my favorite tools since it also allows video calls between multiple users in your organization and even sharing your screen, in case you have to make a presentation.
You can also activate notifications so that you do not miss any conversation and you can use it both in its online version, the desktop version, and mobile app.
It can also be connected with other platforms. If you need to have excellent communication with your team, Slack is a good option.
3. Google Drive
Google Drive is a service for storing your information in the cloud. In a very simple way, you can upload all kinds of files and share them with more members of your company. One of the great benefits is that since all the information is in the cloud, you can have it anytime, anywhere, as long as you have an internet connection.
Another great advantage is that it allows other people to edit, comment or view the files you share in real-time.
All users have a free space if you want to have more storage for your company you can expand your plan to a paid one.
4. Trello
Trello is a platform that allows you to work collaboratively, assigning tasks, delivery time, comments and progress.
It allows you to organize workflows and projects, if someone from your team finishes with the assigned they will be able to mark the completion of the task, in this way it is easy to be able to monitor the progress or objectives set.
Best of all, it is a free application, so if you haven't tried it yet, it's time to get the most out of it so that your projects don't get stuck.
5. Hangouts
Hangouts is a cross-platform communication application. It will allow you to initiate voice calls or video calls for free, both from the computer, through its extension that is downloaded from Google or through your cell phone, through its app.
On mobile, it is compatible with both Android and IOS and it also connects directly to Gmail, being a very light application and above all easy to use, which will help to maintain fluid communication with members of your team.
It is a free application and a good alternative to the classic Skype, Zoom Meeting or WhatsApp.
6. Workplace
The workplace is a business-type social network. It enables companies to connect, communicate, and collaborate with each other. It is designed for businesses of all sizes, also if you use Facebook, as its use will be very familiar to you since it has a similar interface, where you can find news, groups, messages, and events.
This application has the Standard version that is free and also with its paid version for large organizations. Also, you do not need to have a personal Facebook account to use this application, they are completely independent.
Another advantage is that in the free version, you are the owner of the content that you publish and share, although the Facebook Community Rules apply. You also have the option to delete or deactivate your account at any time.
Don't let social isolation stop you and take advantage of these applications and technology so you don't neglect any aspect of your business. Not being in the same physical space should not be limited to stop communication between all the collaborators of your company and above all to stop performing essential functions within your organization.
Communication and coordination by digital means is a good alternative to use in these times of contingency, but it could also be applied as a permanent work policy.
Technology used in Offset Printing, and its working principle.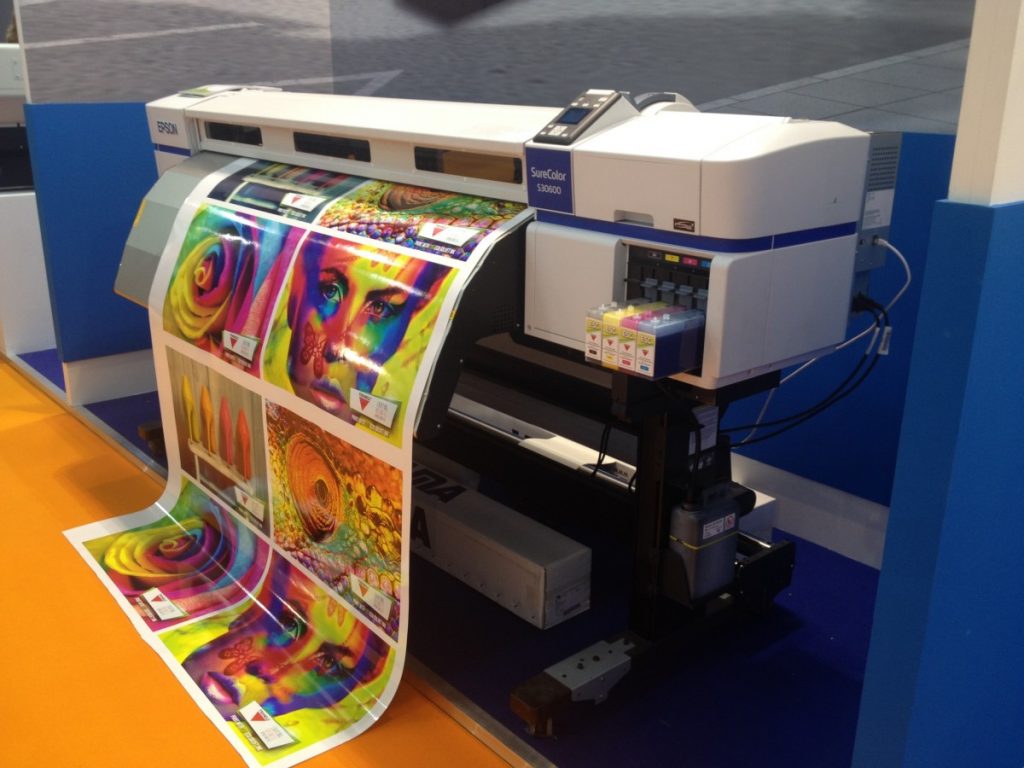 Offset printing is the most preferred printing technique that has been used for over a century. It enables fast printing on thousands of materials. Offset printing is a printing technique used to print images on the paper surface. It can be applied to many papers or similar materials of certain weights and sizes, from business cards to giant billboard brochures. It is a very common printing technique today. It is a preferred method in printing systems that require multiple prints at the same time, such as newspapers. We can see offset printing applications in thousands of materials that we may encounter at any time in the business world and in our daily life. Unlike other printing techniques, it is also called "flat printing "or "indirect printing" because the surface to be printed and the surface that will not be printed are at the same height.
What are its features?
It is a technique used in countless printing applications today, from newspapers to books, magazines to brochures, business cards to invoices and cardboard packaging. Multiple prints can occur at the same time. Fabricated or hand-made molds can be used. Fabricated molds are more costly than hand-made ones, but are of higher quality. Therefore, printing in fabricated molds will be of higher quality. Different color parts in offset printing devices allow printing many different colors at the same time. Thanks to the units that give black, blue, red and yellow colors, the desired colors can be toned during printing. The roller on which the printing process is applied and which has a rubber layer is called a 'blanket'. Computer To Plate (CTP), which is called "exposure from computer to paper" while preparing the pattern. Technique is used. In this technique, the image or picture prepared in the computer environment can be directly transferred to the molds. Thanks to the CTP technique, molds can be prepared in a very short time with very little margin of error.
How is the Working Principle?
The working principle of offset printing is generally simple. In principle, it is a technique in which water and ink do not mix. It is ensured that the ink or paint is printed on the paper indirectly. It is similar to the lithography technique. The mold surface is flat and does not benefit from height differences on the mold. In other words, the surface to be printed and the surface not to be printed are at the same height. The metals used in the parts of the device hold the ink and repel water according to their properties.
The surface of the paper to be printed is covered with an emulsion layer. Another name for emulsion is "liquid suspension". It is a mixture of two liquids that do not dissolve in each other. One of the liquid is the dispersed phase and is dispersed in the other liquid (dispersed phase). The non-printing surface of the paper is not covered with emulsion. The surface to be printed holds the ink and the other surface holds the water with micrometric pores called "grain pits". At this stage, the feature of not mixing ink and water comes into play. The reason why water is held in empty areas in offset printing is that there are micro pores that hold water in these areas. The areas where the ink adheres are flat and water cannot hold on this surface. In this way, the ink prints on the printed surface.
Different rollers and rollers are used in the offset printing device. These parts are produced using different metals. Their surfaces are covered with objects that are extremely sensitive to light. The printing device has three different cylinders or pans. These; mold cylinder, blanket cylinder and printing cylinder. There is also an ink roller and a dampening (water) roller. There is mold on the mold boiler. The image on the mold is flat. As the printing plate rotates, the dampening or water roller comes into contact with the ink roller. Ink is given to the place to be printed, and water is given to the place that will not be printed. The inked areas are transferred to the blanket. There is a flexible rubber coating on the blanket cylinder. Due to its flexible structure, Blanket works in harmony with both the paper and the printing plate. This rubber material is pressed and the image is printed on the rubber in reverse. In other words, the ink in the area to be printed has a flat image on the plate and is transferred to the blanket in reverse. The reverse image in the rubber material is applied flat on the paper passed between the blankets and printing cylinders, and printing takes place.
To summarize; In offset printing, which works with the system working on the principle of "water repels the ink", the image of the film to be printed is transferred to the light sensitive offset plate and the mold is prepared. The printing and non-pressing sections on the mold surface are at the same height. There are mold, rubber and printing pans in the printing machine. The film image in the mold boiler is transferred to the rubber boiler. The printing process takes place by passing the paper to be printed between the rubber and printing boilers.
What is the Difference between Offset Printing and Digital Printing?
Offset printing is mostly used in printing technology. However, in recent years, digital printing has also been widely used. Digital printing is more practical than offset printing, provides fast printing and leaves less waste. Both printing types show differences in usage according to the amount to be printed, size and sector. Working principles are different from each other. While the principle of not mixing water and ink is used in offset printing, digital printing works with computer support. Digital prints are prepared in the computer environment and changes can be made on the print in a short time. In offset printing, plates are used and it is not possible to make changes in the pattern in a short time. In digital printing, less chemicals are used compared to offset printing. Offset prints can produce 1 million prints per sheet. For this reason, it is especially preferred for printing in large quantities. Book, magazine,
Advantages of Offset Printing
Large volumes of printing can be done in a short time at low cost. For this reason, it is the most preferred printing technique all over the world.
Since there is a different unit for each color to be printed, many different colors can be printed at once.
The cost-benefit ratio is high, offers high quality color options, and provides fast printing.
It is the most suitable printing technique with large volumes used in printing and printing facilities.
It enables different printing applications such as embossing and stamping.
It is flexible enough to meet the printing needs of almost every industry.
It can be applied in low, medium and high volume prints.
What are the materials that can be used for offset printing?
Offset printing is a technique that can print on a large number of small and large papers and materials. The materials that can be printed with the offset printing method are as follows; newspapers, magazines, books, brochures, advertising prints, consumer goods packaging, letterhead, cardboard, flat and folded flyers, placemats, posters, magnets, business cards, stickers, bookmarks, postcards, folders, catalogs, notepads, miscellaneous documents, invoices, receipts, forms, folders, files, calendar, envelope, agenda covers, inserts, invitations, plastic cards, color chart, certificates…
Decentralized Exchange Software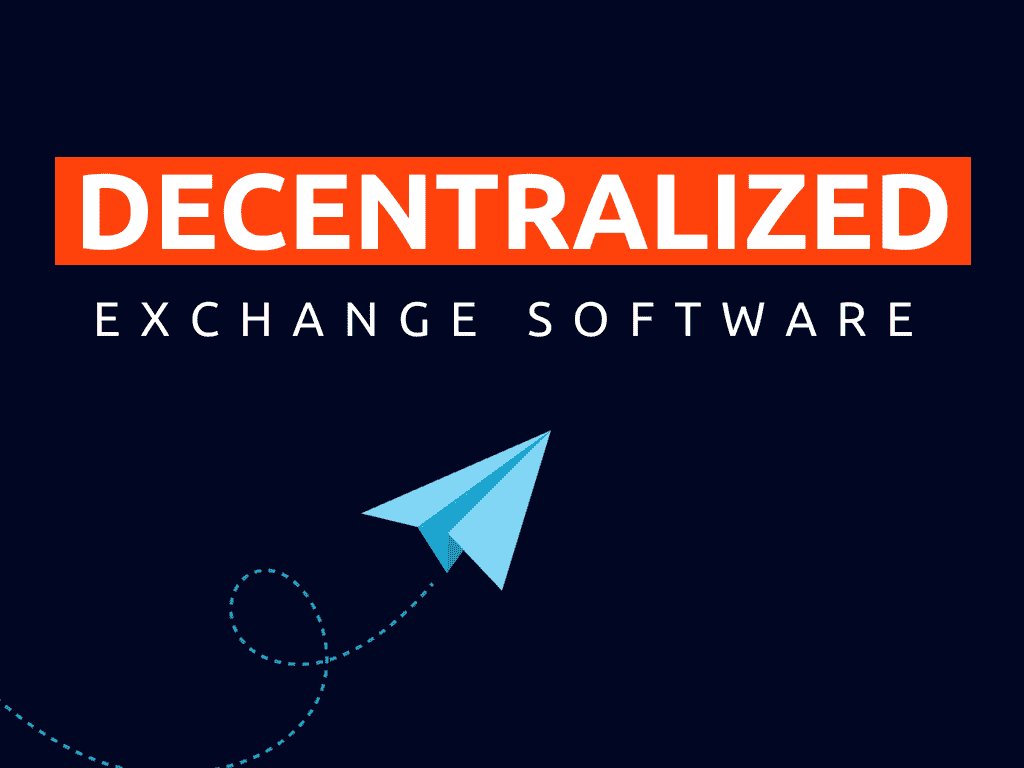 DEX is a short form of Decentralized Exchange Software. Manipulators or entrepreneur can start a business like UniSwap using this Decentralized cryptocurrency exchange Software.
We have two natures of Exchange Software ie., Centralized and Decentralized. Compared to Centralized one, decentralized has many features and more secure and time chomp.
Since all the transactions in Decentralized Exchange Software is on fly and direct process between the wallet of the users as it runs on browser of the user via. JS, it is more harmless and secure and no prone to hacks as well compared to Centralized exchange software.
While in each transaction of cryptocurrencies no third party is intricate here in Decentralized Exchange Software because it is (the liquidity or LP tokens) not stored in the Parent Wallet as in case of centralized exchange software from which anyone could hacks straightforwardly.
When we think about the server storage capacity, the Decentralized exchange software suffice to host in normal server like EtherDelta, Waves Dex etc., with great access speed in turn the owner no need to spend more money on it but in Centralized Exchange Software it is completely different ie., we need to maintain good server infrastructure like binance, CEX.io etc., which requires more money and spend much time to secure as each execution is done by file present in the exchange.
There are many other reasons users opting the Decentralized Exchange Software compared to Centralized Exchange software.
The Decentralized Exchange Software is less expensive and more revenue giving product for the entrepreneur.
Decentralized Exchange Software has an automated percentage of commission for each transaction through Revenue configuration module.
The business startups love the Decentralized Exchange Software more than the Centralized Exchange Software because it is 0.03% fee, and it could be handled with or it allows the user with 4 million transactions in one day which is dramatically great news for the entrepreneur. So, once the user sets up once, then everything is ready-made, simple and more lucrative keep rolling in as well.
Decentralized Exchange Software is also considered as an AMM ie. Automated Market Making Module because the process made simple and everything automated and user friendly.
This AMM functions in such a way to incentivize liquidity provider in a attractive manner.
If anyone would like to provide liquidity for any tokens listed can get just in a few clicks and they could be connected their favorite wallet like MetaMask, Trust Wallet etc., and supply liquidity as well.
The entire Decentralized Exchange Software is to attract more liquidity provider to earn more commission base revenue via Yield farming.
The users must choose Liquidity Provider for each pair of tokens in turn they would receive LP tokens in run time. These LP tokens will be stored by the users in their wallets or stick.
Staking the LP tokens will have an added advantage of receiving rewards which in turn the staked LP tokens would gain more coins with the compound interest in general as well.
Decentralized is 100% source code and smart contract driven just because of this every transaction on your exchange would be controlled through this smart contract execution with more securely and can earn money.
The most luxurious Floor wind light columns and its uses.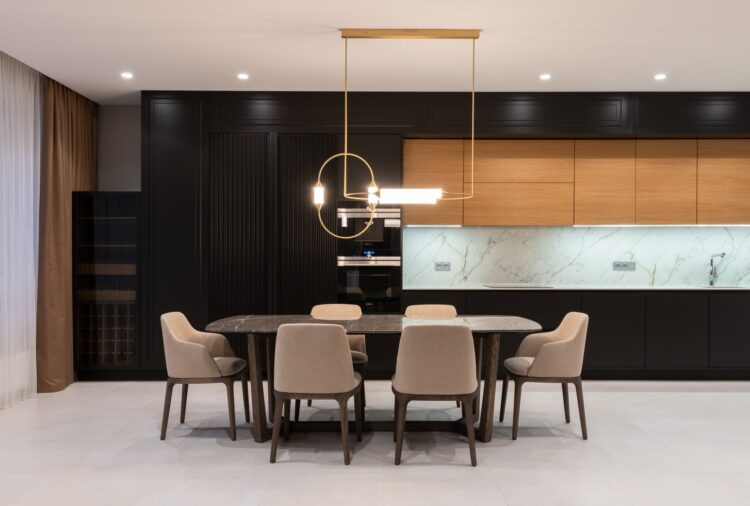 As the name suggests, a floor wind light column or floor lamp is a tall-standing lighting device that is placed on the ground. Typically, a floor lamp ranges from between 4 feet to 6 feet based on its functionality. Since the light is elevated, it provides an illusion of vertical space, making it one of the best light decoration ideas for homes and commercial spaces. They are also easy to install and available in a gamut of designs.
Lasaro offers Exclusive floor wind lights at an affordable price. A Bodenwindlichtsäule is perfect both indoors and outdoors, with lasaro you will find the best quality floor wind lights for indoor and outdoor use. No matter whether you like it elegant, antique, or rustic, they have lantern columns for indoor and outdoor in glass, concrete, wood, metal in large and small.
However, apart from their aesthetic appeal, floor lights offer a plethora of stylish and unique uses. A few of them are discussed below:
Task Lighting
From picturesque reading lamps to vintage pharmacy lamps, floor lamps provide a variety of utilitarian benefits. If relaxing and unwinding in your living room over a hot cup of coffee and an intriguing book is the best part of your day, determine a gorgeous floor reading lamp to complement your decor.
Installation
Unlike other lighting solutions, floor lamps offer the unmatched advantage of no installation. All you need is a cozy corner for aesthetics and an electrical socket for the power supply. You can entirely skip the process of reaching out for professional help, cleaning up after, and not to mention, paying for the services. Floor lamps are also much more affordable than a wall-mounted lighting solution installed in your home. Furthermore, they can be installed in literally every room of your home – from the busy living room to the quaint balcony – giving you the dual advantage of mobility and elegance.
Available in many designs
Floor lamps are available in a wide variety of styles and designs, making them the most sought-after piece of decor for every homeowner. From classic vintage lamps with a wrought-iron finish to contemporary and minimalistic designs that look sleek and stylish, there is no dearth of design options you can choose from. You can consider adding a pop of color to your space by opting for a vibrant lampshade that will bind your decor together.  You can also opt for floor lamps with multiple light units to light up an entire corner rather than just a specific spot.
Aesthetics
Not to mention, floor lamps have an unparalleled charm of their own. They are a classic piece of decor that complements almost all kinds of interior decor themes – from new-age nautical designs to old-school farmhouse styles. They instantly increase the chic quotient of the room with no compromise on functionality and usage. Additionally, floor lights offer the creative freedom of letting you design your space as per your needs – a huge benefit for tenants who do not want to invest in permanent lighting solutions.
Versatility
The best aspect of floor lights is that all you need is a floor! Due to this, floor lights are extremely versatile in nature. Whether you are looking for a permanent reading solution for your study or a temporary lighting solution for an evening with friends in the backyard, they never disappoint. You can also work with colorful LED lighting to change the mood and ambiance.
Complements other lights
Floor lamps can either be used as a stand-alone lighting solution to focus on a particular spot in a room or with other lights that are in the same family. They complement all types of lights – from romantic chandeliers to table lamps. They also help in softening harsh lighting by balancing out the brightness of the room.
A solution for every room
Though a floor light can be installed in every room of your home, there is a style guide you need to follow for ideal lighting. While installing the floor light in the bedroom, make sure it is at shoulder level so the light does not fall harshly on your eyes when you are seated on the bed. Furthermore, while installing it in the living room, choose a corner that does not hinder free movement. The most ideal spot would be by the couch, in one of the corners of the room. It can also be placed between furniture, to add in a subtle yet significant glow.
Cost-effective
Not only is a floor lamp inexpensive to install and maintain, but it also comes with the benefit of saving electricity since you can use power-saving LED bulbs in them. LED lights change the way we live on Earth and also provide ambient lighting solutions. With LED lighting solutions, you can even use your floor lamps as the bed light since they light up the room for long hours without taking a toll on your electricity bill.
With such a wide range of uses and benefits, floor lamps are a great investment for both residential spaces and commercial establishments. They are available in a variety of designs, fabrics, shapes, and sizes, making them the ideal lighting solution for everyone.