Dunia Lorenz's Music Impacts the World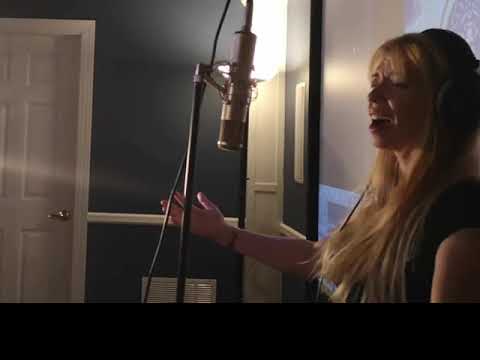 MTV-USA Number 1 music chart with the song Dance to the future,
foto mtv n.1
Dunia Lorenz's is an Italian singer, songwriter, opera singer, and a Nashville recording artist.  She  has received professional training in modern vocals, opera, and songwriters. From an early age, Dunia loved singing and playing music. Having joined her high school pop band at the age of sixteen, she discovered that singing was her passion and decided to make it her full-time career. As she explored her musical interests in the neighborhood, her character was also solidified, and she was exposed to various cultural and racial influences. During her Prom concert, she performed as the band's lead singer at the Villa Bottini in Tuscany. After graduation, her singing aspirations were formalized when Dunia enrolled in a vocal training program at the International Academy of Modern Music in Italy for several years.
A Leading Vocalist and Song Writer:
As a lead vocalist, she started performing with professional bands when she was twenty-two years old. With her vocal technique, she was able to sing all kinds of styles of music, including Rock, Pop, Jazz, Blues, and Disco. A few hundred to thousands of people saw her perform in various clubs during this time. Dunia Lorenz is most often referred to as a pop artist, though she has experimented with multiple musical genres throughout her career. As an artist, she explains that she is constantly experimenting with her voice to bring something new to her projects. Furthermore, she expresses a preference for working with "obscure" collaborators and acknowledges that she is not particularly inclined to interact with "the number-one chart-toppers in music" due to their popularity.
Versatile Singer:
Dunia Lorenz's can sing in Italian, Spanish, French, and English. Shortly after relocating, her first recording in the USA was at Nashville Sound Stage Studios in Tennessee. Furthermore, Dunia is fond of creating original tracks, mostly in chill out, pop, R&B, and funky styles. Singer-songwriters often end up with too many great songs to fit into a live performance. Dunia Lorenz reached that peak much earlier with her hard work and passion for music. And then she just kept going. As a Vocal Specialist at Berklee College of Music from 2011 to 2012, she earned the highest grade point average.
Additionally, she has trained in opera and classical music. In 2016, Dunia sang the legendary Pink Floyd song "The Great Gig in the Sky" with the Italian Pink Floyd tribute band Fleeting Glimpse. Additionally to performing in different venues throughout Europe, she also sang opera and pop-classical music.
Best Music:
It is evident from listening to Dunia songs that they tell stories. In fact, it almost sounds as if she is having a conversation with someone. In the latter half of his career, Dunia Lorenz became a hugely popular singer of songs with more internal rhymes and lyrical trickery than any other contemporary pop performer. Regarding the themes of her music, Dunia Lorenz said she feels a "sense of responsibility" to incorporate portions of her own life to help people who can relate to the topics feel less alone.
Dunia Lorenz Songs and Albums
The artist has begun composing songs for her next album, which enticingly blends pop and opera to capture audiences. She also compose healing music, antistress music, Mad World cover , Nessun Dorma live, and libertarian song.
Dunia Lorenz's last singles, "Love yourself" and "Dance to future," are being advertised worldwide through the international press release and radio airplay on"Itunes, Amazon Music, Spotify, and on her youtube channel and website.