Ecommerce Photographers Are Using Cut out Photo Background to Improve Product Appearance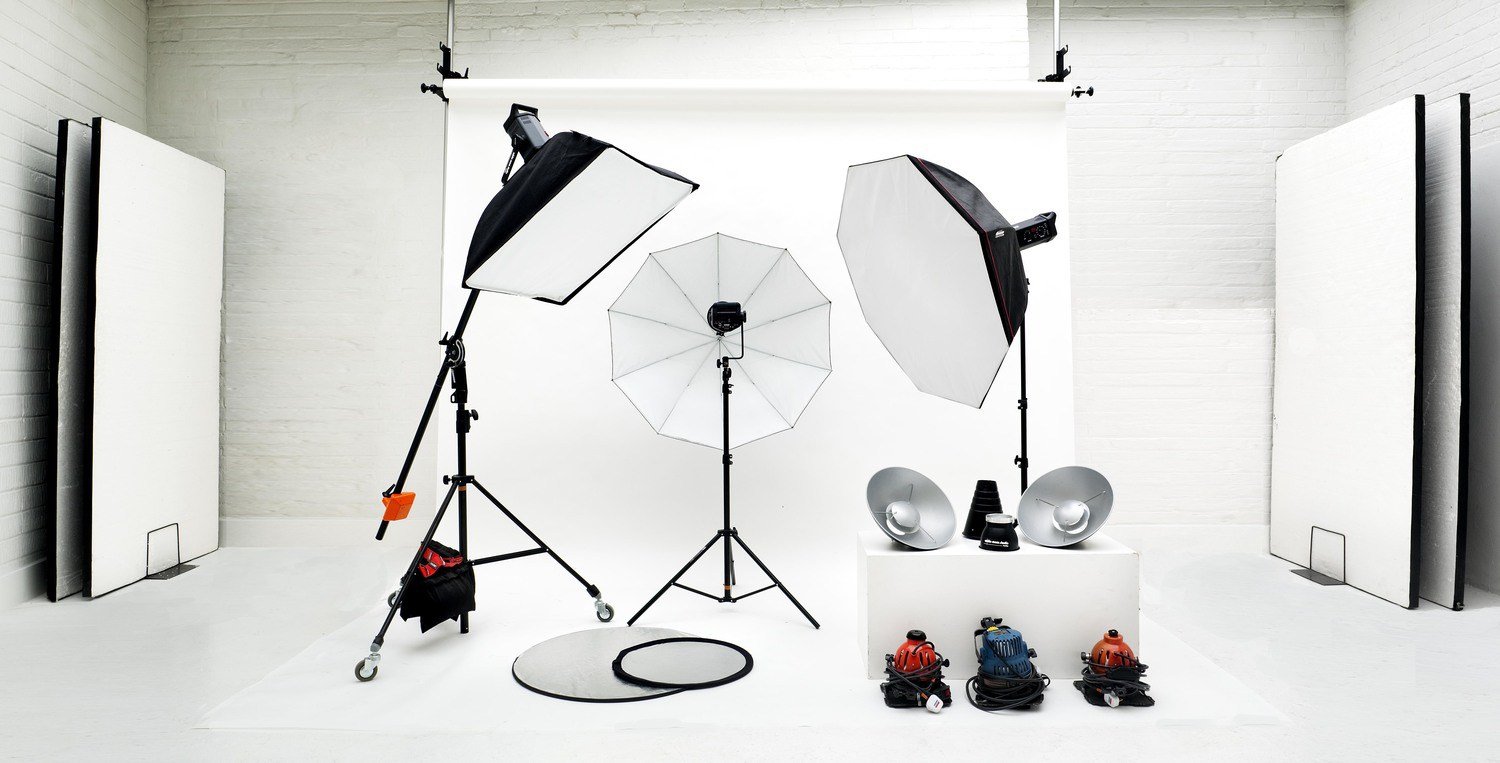 There is an old saying that a picture says a thousand words. This cannot be any truer when it comes to eCommerce product photography. It is true that consumers lean towards brand names when it comes to making a purchase decision. However, no purchase decision is being made without a product image. Consumers need to know what they are buying and need to get a feel for how it will look on them. To create that visual appeal, eCommerce photographers are using cut-out photo background services to improve the look of the product.
How Cut Out Photo Background Improves Product Appearance?
A professional eCommerce photographer is highly skilled at shooting product photography. That's what he or she does all day long and that is to shoot product images. Even with the state-of-the-art studio setup and a high-end top model digital SLR camera, product images will not come out as perfect as intended. No matter how good the image looks at a glance, it will never be ready yet for commercial use.
Why? It's because the eCommerce platform is a whole different beast. It has some specific requirements that a photographer or a brand owner needs to adhere to in order to make an image suitable for publication. Sometimes clipping path service provider will need to be availed in order to get the images ready for product websites or product catalogs. By cutting out the photo background, product is now a standalone product that can be blended into any platform of choice.
What Happens If Clipping Path or Cut Out Background Is Not Used?
Without the use of a clipping path or cut-out photo background, the image is loaded with additional elements that are not needed for commercial purposes. if a clipping path is not used, the product will have a background and other additional elements that are not needed for product promotion.
For example, a small product can be shot on a table or within a lightbox. By removing the background, the table or the lightbox side walls or background can be eliminated. If they are not eliminated, the product will show the table or the lightbox in the image which is not professional to post on the website like that.
Say a flower vase image is taken on a table. The image will show the table along with the background in it. There might be other furniture, people walking behind it, maybe some construction materials or a step ladder by the staircase. These elements that are unwanted will make the product image virtually unsuitable for commercial use. If the background is not removed, this image cannot be used for commercial product promotion.
Small Investment for a Big Gain
It doesn't cost too much to get the background removal or to cut out the background. An offshore company can do it for less than a dollar for a simple image or within one to three dollars for images with moderate complexity. This can be considered as a small investment that will produce more product sales and boost company profit. It is only common sense to follow this process if someone wishes to promote a product in a professional manner.
6 Ways You Can Make More Money When You Sell Your Home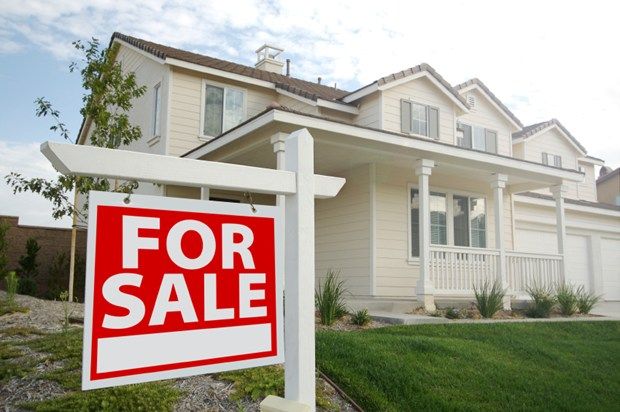 To get the most value out of the home that you're selling, you must always take the right measures to make your house stand out above the rest. Whether you are selling an old family home that needs some work, or a newer house that no longer suits your daily needs, everyone wants to be able to make the most money out of their home sale.
If you're in the process of selling your home and want to get the most capital out of your property as possible, take a look at the following 6 fast and easy ways to make more money when selling your home.
Renovate to Raise Home Value
There are a few different things that you can do in order to raise your home's value when selling. Renovating or doing some minor upgrades to your home is one of them. Making home renovations can increase the value of your home by adding luxurious elements or even increasing livable square footage. Renovations and upgrades that will help you succeed in raising the overall appraisal value of your home prior to selling include:
Kitchen upgrades including new stainless steel appliances
Removing popcorn ceilings
Raising ceilings and removing non-load-bearing walls to create open spaces
Building add-ons and finishing unfinished basements
Creating large walk-in closets
Replacing bathroom lights and fixtures
And more
Consider Curb Appeal
Another great way to make more money when you sell your home is to add curb appeal. Curb appeal is the aesthetic appeal that your outdoor yard spaces have, as well as their practicality for use year-round. The following outdoor projects can add a lot of monetary value to your home's property when getting an official appraisal or marketing to potential home buyers:
Doing landscaping
Planting mature trees
Cultivating garden beds
Creating native-plant rock gardens in desert locations
Building a pool and hot tub in warmer areas
Adding a greenhouse for year-round gardening
And more
Price Your Home at True Value
When you know the true value of your home and are able to price accordingly, you are far more likely to make more money when selling it. When a house on the market is priced way too low, potential buyers tend to shy away from it because they believe that there could be underlying issues with the home. If a house is priced way too high, on the other hand, it will be impossible to encourage a bidding war against two potential buyers.
When your home is priced at true value, you are more likely to get multiple competing offers, therefore driving the price up and allowing you to obtain a higher profit when the sale closes.
List Your Home as For-Sale-By-Owner
A great way to make more money when you sell your home is to list your home as FSOB, or for-sale-by-owner. Listing your home to sell by yourself means saving on the costs and commission fees that you would otherwise pay a real estate agent. Rather than giving a portion of the sale price to your agent, you will be able to keep it as part of your home sale capital.
Enter the Market at the Right Time
Entering the real estate market at the right time is of the utmost importance when selling your home. It can make the difference between selling at a profit and selling at a loss. The best time to list your home for sale is between the beginning and end of May, according to many real estate specialists. During this window, home-buyers are looking for their perfect summer property and are willing to pay higher prices. Sales often tend to close faster during this time frame, meaning that you won't have to wait a long time for your pay-out.
Sell to an All-Cash Buyer
The sixth tip for making more money when you sell your home is to sell to an all-cash buyer. All-cash home-buyers are potential buyers that already have the full amount of cash on-hand. Rather than applying for a mortgage loan to buy your home, they are able to present a no-obligation all-cash offer.
Many companies, like the one described on the TruePath Properties Website, are happy to buy your house "as-is". This means that you will save any money that would otherwise go towards renovations and upgrades, leaving you with more money in the long-run.
How to get your Home Loan Approved with these Tips?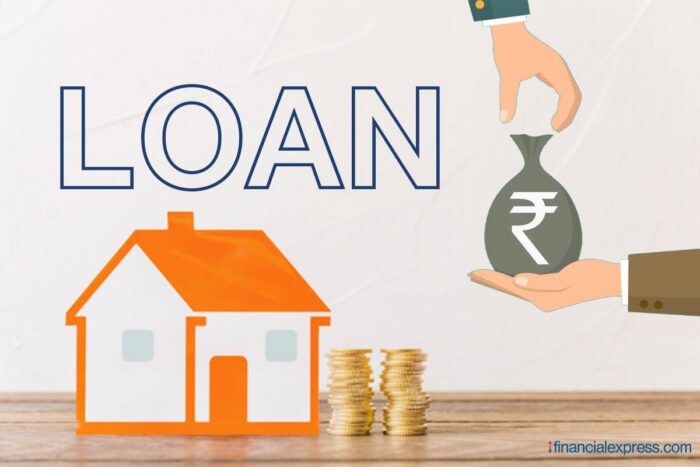 The most common of all the problems that people face when they are buying a house is that the home loan gets rejected. There are many reasons as to why the application is denied confirmation. The applicants start to panic and become frustrated. But a piece of wise advice to them is to stay calm and think over the things you did. As it is said that the solution is always in the problem; so applicants must look into every step of the application process and find the solution.
Tips to get Home Loan Approved
If you think that has done everything in the right way but still you are having problems in the loan application process then it is definitely you have missed a certain point. Many people think that buying a specific kind of house will not create this problem but it doesn't matter because the loan can be rejected for normal and even stop renting to own homes.
Check what obstacles are there
Loan applicants face many obstacles when they are buying a house. These issues were not so much criticism in the past few years but in recent days; it has become harder for people to apply for a loan. The obstacles that applicants face are;
The application gets rejected in the very beginning.
The credit score is not enough.
No constant source of income.
Not providing collateral.
Hidden charges and fees
Be Very Patient
The time of approval of the loan depends on the type of loan you want to apply, the lender you want to apply to, the amount that is mentioned, and whether the collateral is available or not. All these factors are playing a vital role in the approval of the loan. You have to be very patient after applying because it can take time for the lender to verify each and every aspect of the application.
Have all the documents prepared
On several occasions the paperwork required for approval is incomplete. If anyone of the document is missing then you have to face rejection. So if you want your loan to be approved within the time then you have to be ready with the following documents;
Personal information
Records of your employment and income
Data about your assets
An account of your savings
Adjust the limit of the money borrowing
On several occasions, the loan amount that the applicants put into the application; is not realistic and is not accepted by the lenders. You have to look closely at the amount that you want to borrow. If you want a large amount then you have to be prepared to pay a considerable amount in installments.
Change the expenses according to the budget
Making a budget will help you with the arrangement of money for the advance to be paid for the loan amount. You have to write down each and every point of the expenses; then act accordingly. But if you are having problems with this matter then you can get help from professionals like Stop Renting Bunbury to arrange for the expenses of the budget.
Hire a property lawyer for further assistance
There are many terms and conditions that are really difficult for a layman to understand. So you will be in need of a property lawyer; with whose help you can go through the loan application well. This lawyer can also become your representative when you are unable to attend any of the meetings between the two parties.
Research on the demand of lenders
Different lenders have various demands and when you don't know the needs; it becomes a problem. The borrower must do thorough research on the demands of the lender. But you have to keep in mind that you find at least three lenders; so that if one lender rejects the loan then the other can be approached.
Know what questions the lenders will ask
There are several questions that lenders have to ask borrowers before giving their approval. These are important because it is a kind of security the lenders get.
Are the borrowers in the same job as before?
What is your income per month?
Do you have any previous debts?
Do you have an asset?
What is the amount of down payment?
Which type of house do you want to purchase?
Determine the type of home loan best for you
Another critical mistake that buyers make is that they apply for the wrong kind of home loan altogether. The best thing to do is to find loans that are exclusively for buying a home. Categorize them according to the terms and conditions and decide the type of loan that is the best for you.
Is loan good for Stop renting to own homes?
Although the process of buying a house through Stop renting to own homes is slightly different but applying for the loan is also a good option. In this the final payment is made after the rental period has finished and the buyer has made up the mind to purchase it.
Anime Posters from Alibaba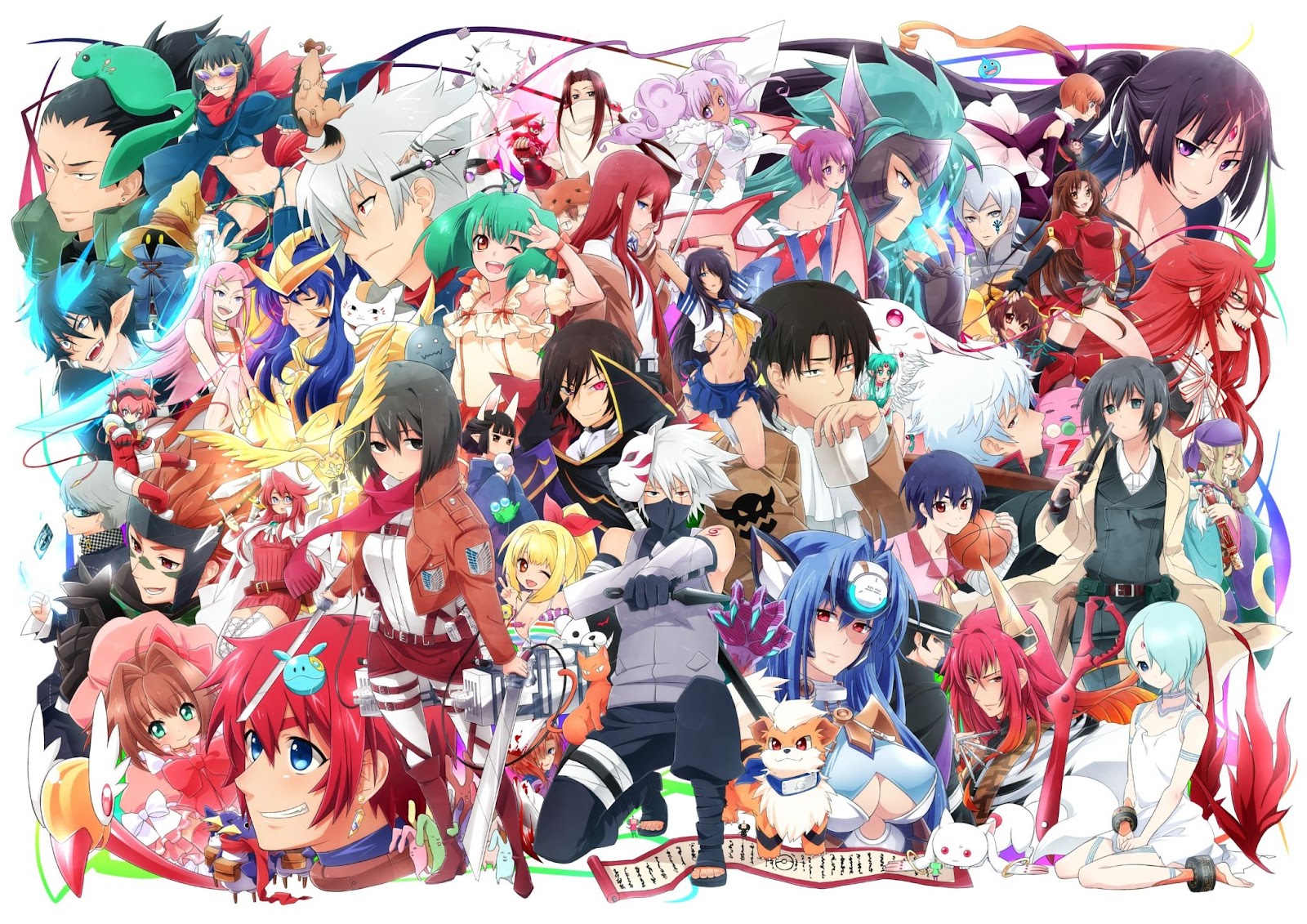 Anime posters are available in all shapes and sizes and can represent anything from a particular character to a company's logo. Some are even printed with famous quotes. They are typically printed on quality paper so that they don't easily tear. Popular anime posters include Haikyuu posters, which are inspired by a single character or team.
If you've ever wanted to own an anime poster, you have plenty of options. You can choose to have the Haikyuu poster or something more abstract like one for Assassination Classroom. Depending on the style of anime you're into, you can even add a picture of the anime's character. Some of the most popular anime are Assassination Classroom, My Hero Academia, and Pokémon. Here are a few examples to get you started.
Whether you're an anime fanatic or just want to decorate your wall, anime posters make wonderful gifts. They can be a unique way to display your favorite shows or characters, or they can be a fun way to celebrate special occasions like a birthday. You can find a variety of anime posters and scrolls at alibaba, which has a quality control team to ensure they're printed correctly.
Haikyuu poster
A Haikyuu Poster is the perfect gift for the anime or volleyball fan in your life. These beautiful prints are printed on high-quality double-sided photo paper, with a weight of 160 grams. You'll get a poster in the size you need for your wall, and the shipping is free worldwide. The quality is unmatched, and the poster will last a long time.
Whether you're a volleyball fan or an anime fan, a Haikyuu anime poster is a great gift for both. The posters come in a variety of sizes and are ideal for room decoration. The posters can also be personalized for the specific anime or volleyball team of your choice. Haikyuu Posters are also free of charge worldwide, making them a great gift for a variety of occasions.
My Hero Academia's horizontal style
The My Hero Academia manga has a wide range of styles, and the horizontal style of the anime posters is no exception. These series have consistently introduced intriguing alternate universes, and this new poster leans into the Gundam aesthetic. While the series is still a fairly new series, it has already spawned a slew of adorably-cute and stylish mecha posters.
If you're looking for a unique piece of art, consider purchasing an anime poster. One Piece manga art features multiple panels, and Naruto manga art features the iconic character Sasuke Uzumaki. Another classic American anime, Avatar: The Last Airbender, has an art piece dedicated to each element of the series. The Anime Poster for My Hero Academia features Kaneki Ken as a ghoul in the middle, while Attack on Titan's poster features the character Ereger in a classic pose.
One of the most beautiful My Hero Academia anime posters is one of the official compilation posters from season four. It features the main cast and introduces them to the audience. The best poster features a scene where Deku and Mirio reach out to help Shinso, the villain from the fourth season of the show.
Assassination Classroom's horizontal style
Assassination Classroom's horizontal style anime posters feature the main characters of the series, Koro Sensei, Karma Akabane, and Nagisa. Some of the other popular anime series have their characters portrayed in different poses and art. Zero Two is a pink-haired dino, while Angel Beats characters feature Kanade Tachibana with angel wings. The Saiyan Prince Vegeta also makes an appearance.
You will fall in love with the Assassination Classroom anime poster as soon as you see it. This poster is 24 x 36 inches and is a perfect addition to any movie room, entertainment room, teen's room or college dorm. These posters are high quality, and you can expect them to last for years. You can find a wide range of styles and themes, from cute to sassy, for a perfect addition to any room!
Anime poster's protective film
An anime poster can be a beautiful addition to your home. But if you don't know how to frame it, you should take a look at the protective film that's often applied to posters. This film can cause scratches on the frame, so it's important to remove it before framing. When putting up a poster, you should also place it on a sturdy surface, such as the wall.