Empowering the Role of Women in Art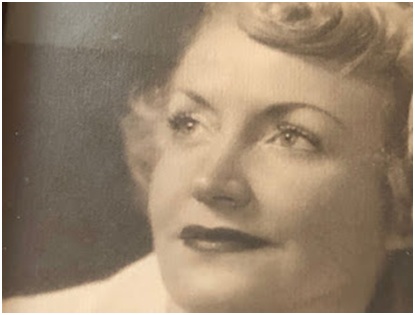 The role of women in art has taken many different forms in the past and today. The history of art was initially a history of men. Women were either not actively involved in art at all or only in subordinate circumstances. Instead, women were represented as muses and models in art studios.
The first female student was accepted to the Academy of Fine Arts in Munich in1813. At this time, women were able to attend private painting schools,but these were very expensive in contrast to the free academy education.In Munich, upheavals in contemporary society gave rise to a women's movement that demanded the right to study and vote. However, it was not until 1920 that women were able to begin fully independent artistic studies at universities and academies.
Though people have witnessed great changes over the past decade, the position of women in art is still struggling. The ability today of women and men to pursue artistic studies in equal measure is still counterbalanced by a predominance of men in important and decisive positions in the art world.
Born in California on June 2, 1916, Elaine Robeson Malco set an example for women to strengthen their ambitions. Since she was a teenager, she always knew her love for art. Acting on that, she attended and graduated from the Otis Art Institute. She was fortunate enough to have art experts like Ben Mesick, Henry Richter, Donna Schuster, Paul Lauritz, and Ralph Holmes as her teachers. She excelled in her field through her constant drive to learn more and achieve perfection.
She was an amazing painter and sculptor. With the mind of an innovator, she decided to become an art teacher and break all norms. All she wanted was to encourage women to pursue art as a career. She always believed that women have more to offer than just domestic duties, raising children, and nurturing relationships. They pride themselves on being quick learners, multitaskers, and flexible leaders who can adapt to the needs of the day.
They offer a fresh perspective, emotional connection, problem-solving, and the ability to build relationships, all qualities of a productive worker in any field. Because of this, women need to pursue male-dominated careers to keep up with the world's evolving trends, honor their diverse talents, and acknowledge their varying interests.
Exploring her passion for art, Malco worked with several art mediums, including oil paint. Sumi painting was her favorite, which she learned on her trip to Japan. As she had the capability to bring life to anything she drew on a piece of paper, her work got the chance to be exhibited at the Penn Arts Gallery in Washington, D.C., De Young Memorial Museum in San Francisco, and the Francis Webb, Greek Theater, and Duncan Vail Galleries. People all across the world visit these sites to take inspiration from the lively portrayals she's displayed.
Because of her great enthusiasm, she won a "Freddie" for first place in the California Hobby Craft Association show. Her expertise earned her the role of president ofthe Long Beach Branch of the National League of American Pen Women. Her list of achievements didn't stop there. She was also featured in the Who's Who of American Women.
The work she displayed in the world of art earned her the title of Women of Achievement by the Long Beach Pen Women. She also won several appreciation awards, including Ronzone Medal and CAC Gold Medal.
Malco passed away in 1985 but made a strong mark in art on behalf of all women. She was the perfect example of proving that women can achieve whatever they put their minds to. All they have to do is believe in themselves and not let stereotypes define their career choices.