Eric Zuley: The Multifaceted Media Mogul of the Entertainment and Business Industry Offering Multimedia Marketing and Innovative Networking Strategies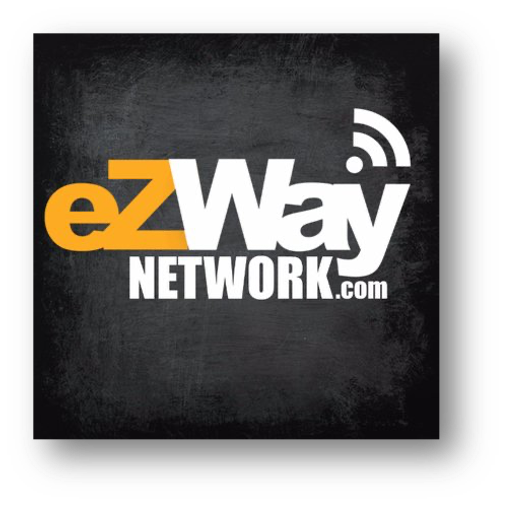 The marketing landscape is always changing, and businesses are finding it increasingly difficult to stay visible and relevant amidst fierce competition. This has prompted an upward trend in digital marketing budgets, with 63% of businesses increasing their spending in the past year. Multimedia strategies are particularly popular, but creating a successful multimedia marketing strategy requires more than just showcasing your products or services.
Businesses need to understand that creating noteworthy multimedia content has less to do with the nature of their services or products and more to do with a specific formula that supports their brand message and unique features. Visual content is particularly powerful, with research indicating that the human brain processes images 60,000 times faster than text and that 90% of transmitted information is visual.
By combining different media formats, such as text, videos, and infographics, businesses can create a well-rounded multimedia content strategy that effectively communicates their brand message to potential customers. However, this process can be challenging, and it's recommended to seek the assistance of marketing experts who have the expertise to help businesses explore endless creative and imaginative possibilities to produce multimedia content and marketing strategies that effectively promote their brands.
One such expert and leader is Eric Zuley, CEO of EZWay Broadcasting, a marketing and media company that delivers content across multiple digital platforms. For over twelve years, Eric has cultivated his skills in innovative digital promotions, networking, and event coverage, which has enabled EZWay to build a base of over one thousand celebrities, including singers, producers, actors, coaches, and speakers.
Eric Zuley, the CEO of eZWay Network, has achieved success in multiple industries through his innovative digital promotions. His networking skills have allowed him to amass a base of over one thousand plus celebrities, which includes singers, producers, actors, directors, studio heads, writers, designers, models, and a conglomerate of media entities.
But his achievements don't stop there. Zuley has also created an online social media network called eZWayi, which has been supported by around 500 notable personalities, influencers, CEOs, and changemakers. This platform has its very own social network directory, the eZWay Wall of Fame, which includes some of the most prominent influencers, such as the creator of the Make-a-Wish Foundation, the founder of Priceline, and the star of Terminator 3, to name just a few.
EZ Way is the world of the easy way, where simplicity meets success. EZWay has built an ecosystem of interconnected platforms designed to elevate the brand, expand the network, and boost its influence. The Hub of EZWay's ecosystem connects with like-minded professionals. It raises the client's network and access to exclusive opportunities. One can build credibility and establish its brand as an industry leader by using EZWay's promotions, as its professionals are specialists in creating tailored marketing campaigns, reaching the target audience, and maximizing its exposure.
Zuley's contributions to the entertainment and business industries have been recognized through various accolades and awards he received. Jarvee Hutcherson, president of the Multicultural Motion Picture Association, established an award in Eric Zuley's honor in 2011. This award is known as the EZ Achievement Award and was approved by both the city of Los Angeles and the county. In 2011, Zuley was presented with the Robert Novak Award, which was approved by Congressman Brad Sherman and Congresswoman Judy Chu and was supported by Antonio Villaraigosa, the former Mayor of Los Angeles.
Moreover, he has also appeared in several publications, including Fox, CBS, ABC, The Washington Times, GETTY, and TMZ, and has been featured on the covers of many magazines, including Influential People Magazine, Your Success, The Bizness Magazine, and Hollywood Weekly Magazine to name a few.
Moreover, Zuley is not only a successful marketing expert but also an actor, a TV host, a producer, a speaker, and an event producer. He has organized and led more than 450 red-carpet events and given numerous interviews about television networking. He laid the foundation for the talk show The EZ Show, which he and Pepper Jay Productions produced.
Among his many business ventures are EZ TALK LIVE, a Voice America Influencers Channel radio talk show; What U Need TV, a YouTube channel with over 13,000,000 viewers created by Eric Zuley and eZWay Network, a streaming TV network on Roku as well as other mobile and smart TV applications. In addition, he launched the app eZWay.TV, which provides entertaining content related to "entertainment," including news, shows, interviews, events, movies, and more. With his ever-expanding organization and management skills, he has been serving as the leader in the digital remote event space.
In conclusion, Eric Zuley is a remarkable individual who has made significant contributions to the entertainment and business industries. With his extensive expertise in marketing and media and his successful career as a TV host, actor, and producer, he has undoubtedly possessed diverse skills and a strong grip on multimedia promotions, which will be beneficial for his clients and the industry itself for years to come.