Essential Growth Hacking Tips For Musicians In 2021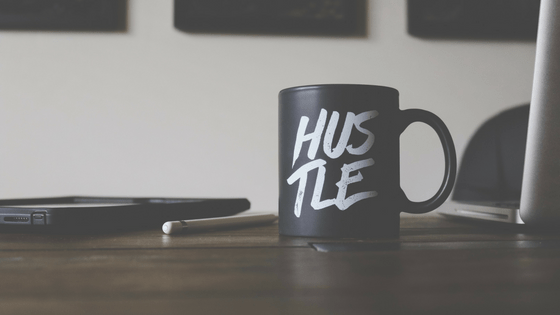 It's important to understand that people won't just follow you when you release that mixtape, album or single.
To cultivate a fanbase you have to be someone worth following. Someone that your fans will look up to, and in turn be inspired by you…
How Do You Define Music Marketing?
The simple answer is that music marketing is defined as how musicians effectively build an audience of fans and build rapport with these fans over time through effective communication.
Obviously, with musicians, the ultimate goal is to sell more music, sell more beats, sell more t-shirts and concert tickets. We all can agree on that.
Your audience will want to invest in you, to follow your story, and will want to feel part of the journey.
Just being original, or different won't suffice. You need something that will attach your personality to the music.
How To Tell Your Story
How many times have can you post the same songs and the same album covers over and over again on social media and expect people to follow you.?
It's crucial to understand that storytelling is the ESSENTIAL ingredient when it comes to music marketing. If you are struggling to decipher what storytelling is with the music industry look no further than the artist that inspired you.
Try and record yourself asking questions that will help to draw the story from you.
Consider Who?, What?, When? and Where? Method?
Why Did I Make This Record?
Who Helped Me Make This Record?
Where Did I Record The Song?
What Was The Mood Like In The Studio
Was It Hard Or Easy To Write The Record?
What Went Through Your Mind When You Heard The Final Recording?
How Does This Album Differ From The Other Songs Your Have Made Before?
Who Inspired You?
When Did You Get Started In Music?
This is the main strategy I use over at The Corporatethief Beats when I am promoting my hip hop beats.
These are some simple questions that your future fans might ask? Also the help you cultivate a narrative around your music career.
Rather than relying on the music to promote the music, now you are using the power of story and content as a promotion tool to share your music.
Then you can record this into mini segments like for stories or shorts for sites like Instagram, Twitter and Tik Tok.
Long-form content can be added for sites like Facebook, Instagram TV and YouTube.
Remember We Live In The Times Of The SCROLL BUTTON. !!!
Most people will scroll past with the volume on mute. It might be a good idea to add subtitles or graphics to the video just to BREAK THEIR ATTENTION SPAN…
Building Your Narrative
One of the major mistakes that we musicians make with social media is that we treat it like PROMOTIONAL MEDIA.
It's time to build a narrative around your project with words, photos and videos over which you have complete control.
The core issue I have with social sites like Facebook and YouTube is that we are competing with advanced algorithms for attention.
The sad reality is that the draw of related content on the same page makes it all too easy for someone to 'click away from your content to something else.
One way around this is to Build A Website and an Email List.
Click here to learn about effective music marketing, learn how to build an artist website and email marketing for musicians.
Learn How To Curate Content
Your site can be your social hub where the focus of your fans is solely on you. You can create a website for a couple of bucks today…
It doesn't have to be complicated, either. Many sites are now Curated Content sites or Content Aggregators where they syphon popular content resources in from sites Reddit, SoundCloud, YouTube, Twitter, and Facebook.
Consistency is key. So your site needs to update a couple of times a month. And it needs to be promoted with the use of your email newsletter and social sites.
There's got to be a reason for your fans to come back and visit your site repeatedly. Your site's audience will give up if there's nothing new to see for weeks on end.
Use your site to push your story with a new blog post or video. If your audience knows they are getting new content every couple of weeks, they'll spread the word.
How To Outsource Your Music Marketing?
Let's face it marketing promotion is a pain in the butt…
There are simply too many tasks for one person to focus on. It's so easy to burn yourself out or spread yourself too thin. There is just never enough time to create and manage every single site.
Some of the most successful musicians have one secret weapon when it comes to music marketing. Outsourcing!!
Outsourcing the majority of the grunt work within your music marketing is the best solution. Hiring help to do mundane, repetitive music promotional tasks is something that will free up a ton of your time.
Here are 2 of my favorite places to outsource…
Onlinejobs.ph This is my preferred method of outsourcing my music marketing tasks. All of the freelancers here are from the Philippines.
Filipino's influenced by American culture. Their level of English is very high. This is a significant reason why I outsource all my work to the Philippines. Filipino's are incredibly hard working.
Fiverr is a global online marketplace offering tasks and services, beginning at $5 per job, hence its name.
This site is primarily used by freelancers who use Fiverr to offer services to customers on a global scale. … You can find a freelancer to carry out Graphic Design, like logos, or artwork.
You can hire virtual assistants and social media managers. You can find people to distribute your mixtape to hip hop blogs who will post your music.
Some of the services here are amazing, and some are complete trash. Please read the reviews before purchase or hiring anyone from Fiverr.
Never be afraid to try new things and hacks to help you in promoting your music. When things get rough and hectic, you can always hire someone to assist you with your task like a virtual assistant who will work on your music marketing strategies.
If you found this article to be an eye-opener please feel free to share this with someone you think will benefit from it.
Keep your chin up and keep working hard…
Daniel Hartnett, aka The Corporatethief Beats, is a hip-hop beatmaker, songwriter, and music marketing blogger from Dublin, Ireland.
Music Promotion Services for Organic Spotify Growth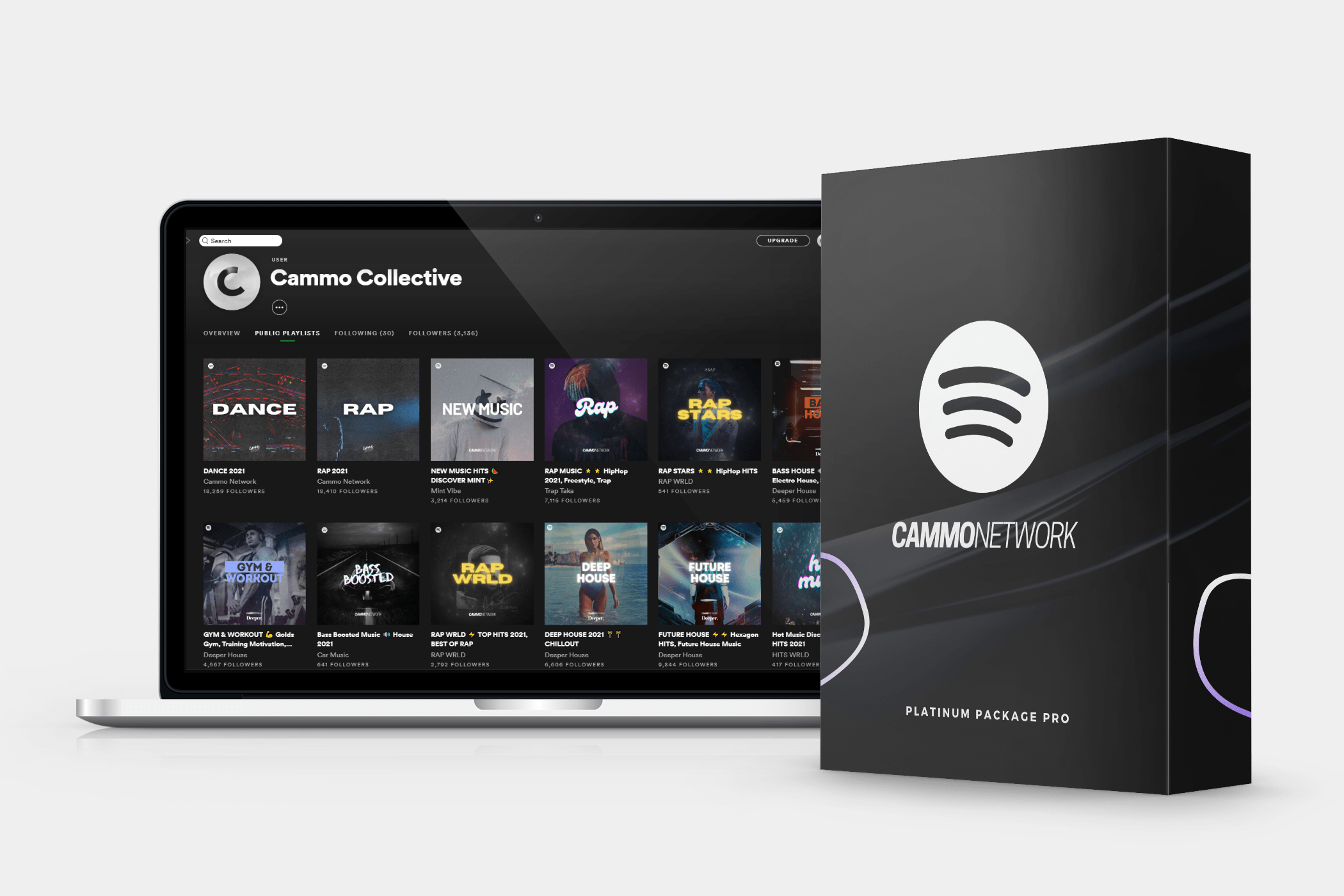 The Music Promotion Agency Cammo Network offers the best Music Marketing & PR Services in the Industry. With them you can safely Boost your Spotify Growth organically. Use their Spotify Playlist Promotion, Sponsored Spotify Ads or Spotify Playlist Pitching & you will experience engagement like never before. They also offer services such as SoundCloud Promotion & YouTube Music Video Promotion for a variety of promo options.
With their Spotify Playlist Pitching your music is pitched out to all major curators on Spotify, my track received playlist inclusions from AAA DJ's, Record Labels & 100K+ Playlists on Spotify. I was amazed by how much streams I gained the first month.
With that being said. I've tried many Music Promotional services & this is hands down the Best Online Music Promo I've experienced. What I love the most about their Campaigns is the level of Marketing. I always feel I'm in good hands not just because everyone's a professional but they really go out of their way to make it personal. Every promo simply reaches the perfect audience.
Their Playlist Placements are always sorted by genre. They perform promos in: Rap, Trap, R&B, HipHop, EDM, House, Indie, Rock, Pop & in electronic styles of music. Their services are used by labels, agencies & independent artists worldwide & there is a clear reason for that.
So what are you waiting for? Submit your music to them, & get a Playlist Push today!
TinyZone: Watch Free Movies Online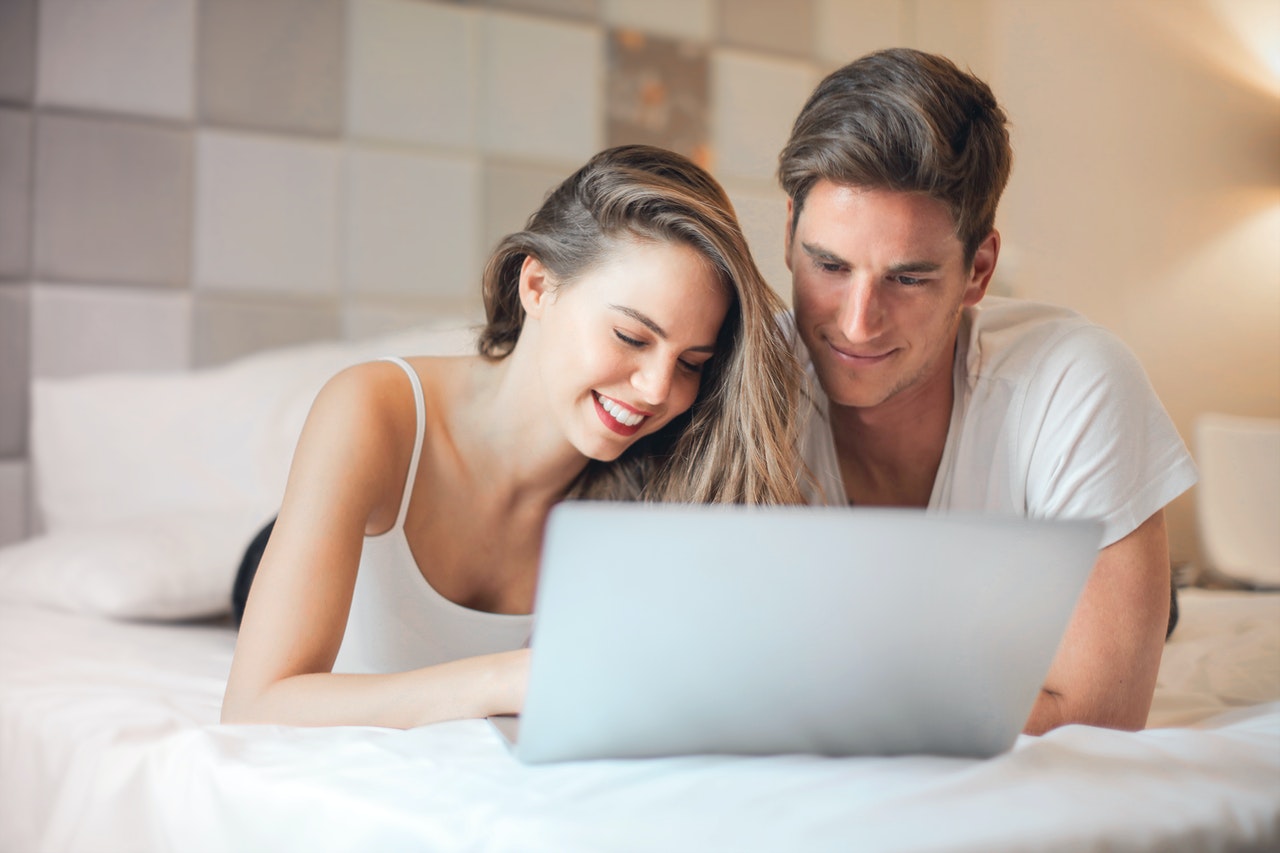 If you are searching for complimentary movies and TV shows to watch, Tinyzone is the place to go. Tinyzone offers everything you could want from a free streaming site. You can get a superior watching experience at Tinyzone with a broad substance library, HD goal, English and Spanish subtitles, consistent streaming, and other wonderful features.
Tinyzone – Watch movies online for free
With 25,000 titles in 1080p and 720p, Tinyzone has an immense selection of films and TV shows. Everyone has total access to it without having to create an account or enroll. Using it is simple and straightforward. You just need to visit the site, pick a film to watch, hit Play, enjoy the content, and leave. You just need the Internet, a gadget, and your advantage to entertain yourself with the real world.
Tinyzone: Is it safe? Is it legal to use Tinyzone?
You can make Tinyzonetv more secure by using your VPN and AdBlock while streaming films and TV shows. You can remain completely anonymous while visiting the site by leaving no name, email, MasterCard number, or even IP address. Tinyzone is a place where you can relax and enjoy Tinyzone substance without stress.
Top 5 Alternatives of Tinyzone.
Although many people associate movie streaming sites with piracy, there is a wide variety of free and legal sites available online like Tinyzone where you can enjoy great content.
Tinyzonehd.net
Tinyzonehd.net does not host any videos of any kind. This site is merely an index for what is available online. Our content is grabbed using live search and is not stored in our database. If you have any concerns about the content please contact the third-party sites that host the content.
sflix.to
To start off this compilation post on the right foot, we have sflix.to, one of the most popular websites to watch movies online for free whenever you want. And is that this portal contains a wide variety of titles, movies, and premieres to see with friends, family, colleagues, and acquaintances.
The most current films that are in cinema are found there. There are also older titles, like the classics, so there's something for everyone and all ages, kids and adults alike. It also has series, documentaries, TV shows, and more.
streamingsites.com
StreamingSites.com reviews the best streaming sites of 2022. Watch free series, TV shows, cartoons, sports, and premium HD movies on the most popular streaming sites. If you're a movie fan or have a friend who is, you've probably heard someone talk about streamingsites.com, one of the most used websites to watch movies online without paying a dime.
Do not think too much. If you want to watch movies of fear, terror, action, suspense, drama, science fiction, cinema, lives of artists, teenagers, anime, and many other genres, streamingsites.com is one of the best options on the Internet. In addition, it has different sections in which, for example, you can filter movies by year and genre. It also has premieres and content that is updated frequently. His repertoire is constantly growing.
imdb.com
This website hosts thousands of movies to watch at all times. There are all titles and genres, such as action, adventure, drama, horror, suspense, science fiction, superheroes, cartoons, and any other category. Its interface is very simple and it organizes the movies well. In addition, it has a powerful search engine that finds them easily and quickly. In addition, it contains films in several languages.
fmovies.to
On FMovies, you can watch movies online for free without registering. We believe FMovies is the best movie website in the space due to its big database and great features.
You can watch movies online for free in high quality. No registration is required. The content is updated daily with fast streaming servers and multiple language subtitles. Open fmovies.to and watch your favorite movies and TV shows. We have almost any movie you want!
Lookmovie.io
Stream TV series and movies for free on Lookmovie.io, a website that attracts users searching for free TV shows and movies. Is Lookmovie.io safe? If you plan to stream content from this page, then you are doing something that is a copyright violation. Lookmovie.io does not have permission to host or stream the content you'll find on the site. Everything you'll find on the site is pirated. Finding pirated content online is the number one reason for malware infections. The sites are used by millions of people, which is why cybercriminals are actively targeting this group of users.
AniCloud: watch anime online for free – is it legal?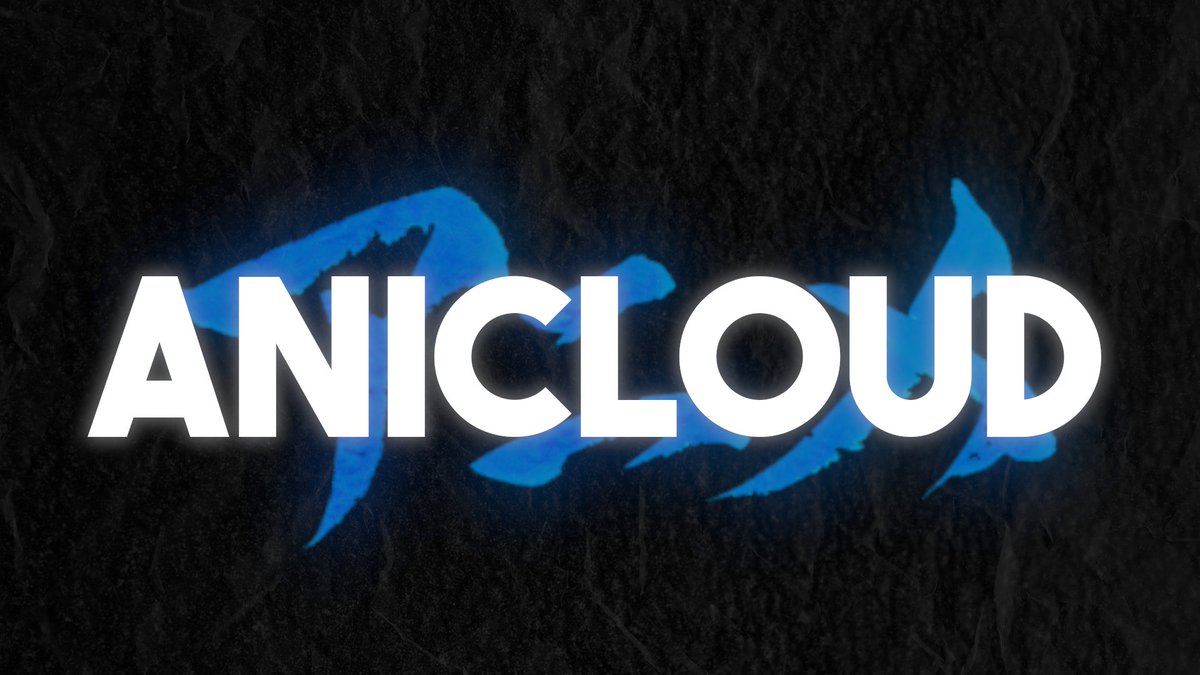 AniCloud is one of those websites that confuse anime fans. Are the streaming portal and especially its use now legal or not?
Although Netflix & Co. now offers numerous amines legally in Germany, free portals such as AniCloud are still very popular. This is probably partly due to the large offer and the uncomplicated navigation. Fans can easily watch a number of series and films via the browser on their Smartphone or computer. It should already be clear to most of you that something is wrong with that.
All anime
In the anime list, you will find over 1000 animes, all of which you can watch for free. Here you have the option of searching through the animes and sorting them alphabetically or by genre. In the first row, you will also find all animes sorted individually by an alphabetical first letter. With "Anime wishes "you can wish for animes that are not yet available from us.
Is AniCloud acting illegally?
Like many other websites, AniCloud uploads videos without the consent of the rights holders. This makes the platform itself and its use illegal. Similar rules to Anime Loads and Naruto Tube apply.
For a long time, streaming illegally uploaded content was a legal gray area. However, since a ruling by the European Court of Justice in 2017, this is no longer the case. Users must check the legality of the offer before they use it, otherwise, high penalties may follow.
Users of AniCloud and Co. are threatened with warnings
Anime fans often make the argument that certain content is not available through other means. For the ECJ, however, this is irrelevant. In the worst scenario, the users of such portals should be prepared for warnings – even if only a few cases are known in which people were actually punished.
If you still want to stay clean and don't feel like catching a virus, you will find several legal alternatives on the Internet. Of course, Netflix, Amazon Prime Video*, and Crunchyroll are at the forefront. But smaller providers such as Wakanim or Anime on Demand also have a generous offer.
What are the AniCloud.io website, URL, and link?
If you are looking for AniCloud, then you will find all alternative domains, URLs, and links on this AniCloud.Domains website. The list will help you if something doesn't work or is down. AniCloud.io
Top 5 alternatives of AniCloud:
Woani.me
Are you new to the world of anime or just want to know where you can legally watch the latest anime online? You can search for the anime you want to watch and find out if and where streaming is available!
Anime-Serien.com
Are you looking for an anime stream and want to watch it legally? No problem at all because at Anime-Serien.com you will only find legal anime streams, Anime-Serien.com only shows you streams from trusted providers. Watch the best anime streams legally and in full length.
Animeheaven.de
Anime Heaven has been providing you with the latest news for over five years the most important anime and mange news from Germany and Japan. Not only on the Anime Heaven website but also on the Anime Heaven YouTube channel.
Animaniac.TV – Free Anime Streams
Anime fans need to keep an eye on many different websites to watch all of the legally available anime. Animaniac offers you a platform that lists all free and legally available anime. Currently, more than 270 series have been entered and the number is constantly increasing.
In addition, over time Animaniac will expand the range with Japanese dramas, documentaries, and practical features to make your stay as pleasant as possible.
Anihabara.de
Anihabara.de is a non-commercial anime and manga site that offers you an online editorial service from fans for fans with a great affinity for Japanese pop culture.