Esteban Jimenez Story!From A Dreamer Boy To A Successful Entrepreneur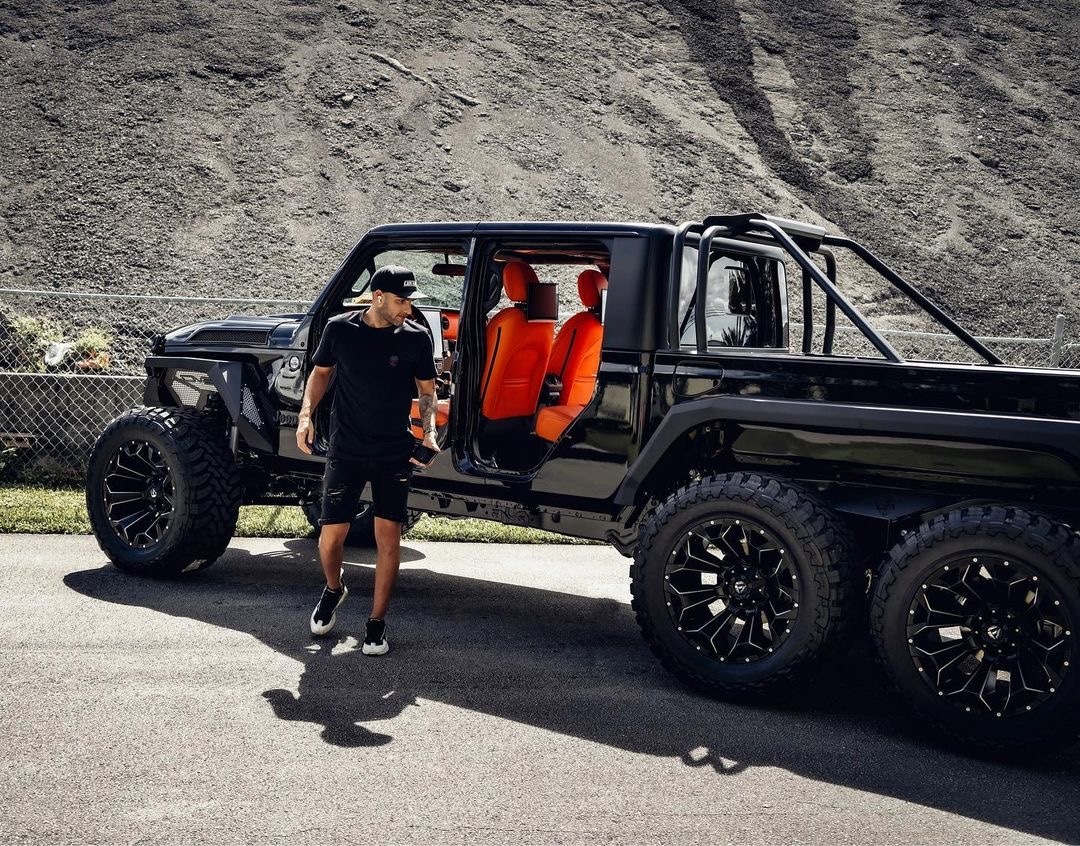 Esteban Jimenez is a venezuelan entrepreneur, CEO and founder of two companies dedicated to restoring and modify cars, Luxtires and ForceMotorsport. He dreamed about it his entire life, since he was a child, he wanted to dedicate his life and career to cars and motorcycles. From a very young age, he was surrounded by friends and family that encourage and support him in his passion. Esteban tells us first-hand how his childhood and his closeness to people and jobs related to the area, influenced his preparation to become the successful man he is today.
He was born in Venezuela. Since he was a little child, his parents, Yolimar Romer and Luis Jimenez involved him in the business of restoring and modification and restoration of cars, because it was the family business of them. "I grew up surrounded and exposed to that environment because my father's family have always worked on it."
In fact, he started working at a very early age: "my first job was in my 14, with my dad at a bodyshop restoring and repairing cars. That was my first experience in the area, and even if I was very young and the activities were more as an assistant, I can consider it my first learning, and later, it will be what motivates me to keep learning, this experience gave me the passion for what I do today. My childhood was very happy, and the more I got close to the world of cars, the more I got passionate about"
His father was the first one who gave him the opportunity of getting involved in the area, that is why he became and he has always been his model to follow. "He was a good father, he always believed in me so he gave me the examples needed to improve my skills". Esteban also followed closely the careers of Foose and Richard Rawlings.
When ha was a teenager, his relatives always support him, and they were the ones that convinced him to work as an independent, and then he could finally found his first company in Venezuela, dedicated to the car`s restoration and transformation. At that moment, it was a very good business opportunity in that country, because the company offered a brand-new service in the Venezuelan market.
The knowledge he acquired in Venezuela gave him the opportunity to found two companies in Miami, Florida, where he lives since 2016, Luxtires and ForceMotorsport, where he keeps innovating and creating techniques and equipments for his customers.
Knowing a little more about his early years, he considers that his experiences became him into the man he is today: "there are good and bad experiences in life, but all of them teach you something to make you a better person, and everything that happened in my life made me decide that I wanted to work on this, for me and for my family. This is what I love, and if I can help others to reach things they want for them, why wouldn't I? If I can give an advice, there it goes: if you have a dream, that you truly believe it can get better and you will produce something useful for others, then work for that. If you want that and work for that, you will achieve it. Everything is possible"