Everything you need to know about Adam Equipment moisture analyzers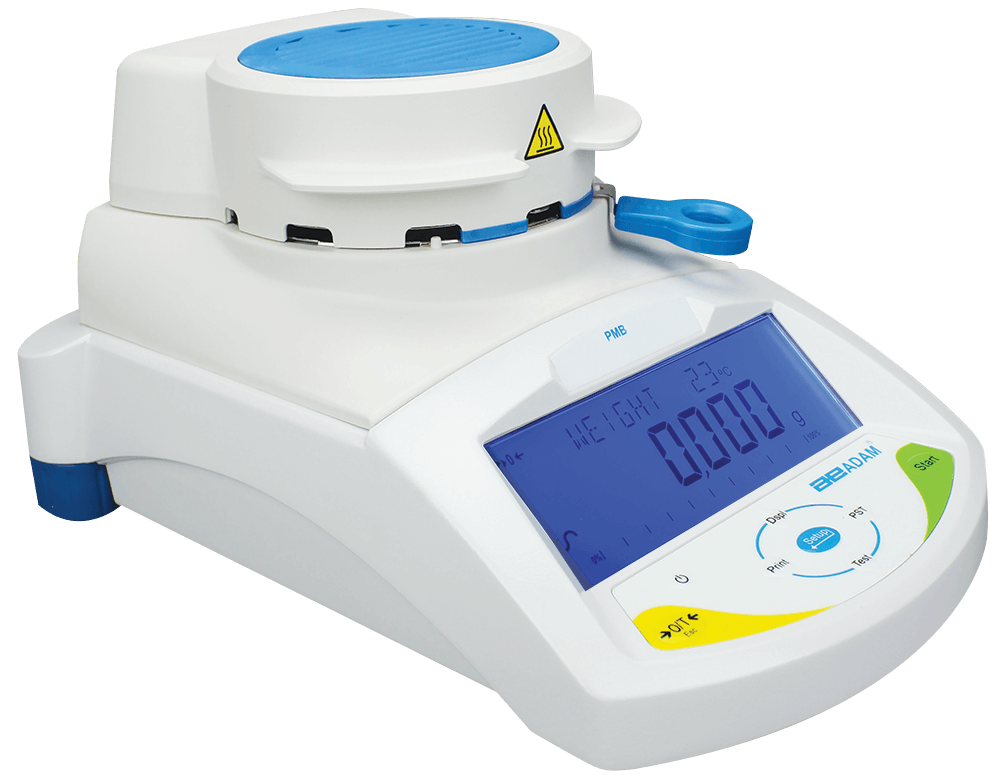 Widely used for quality control in industries, the Adam equipment moisture analyzer measures the exact amount of moisture in various types of products. Check out our article and learn more about its importance.
What is an Adam equipment moisture analyzer?
The moisture analyzer has as its main routine application the precise determination of the moisture content and of total or liquid solids, by the precise method of weighing and homogeneous heating.
Everything happens in this single piece of equipment, generating fast results and with high accuracy, due to the non-existence of manipulation of the sample until the result.
The moisture analyzer is applied to a wide variety of samples, both organic and inorganic. They are commonly found in the chemical, food, pharmaceutical, cosmetic, paper, textile, and wastewater industries, among others.
How the equipment works
The equipment operates through the loss of moisture through the drying process by a uniform heat source over the sample, and the result is recorded on a semi-analytical balance. The measure is given by the difference of the initial weight x final weight, present in different products. They can be liquid, paste, granulated, powdered, or hybrids of organic, mineral, and chemical substances.
In addition to operating with accuracy, this equipment is capable of obtaining data very easily and quickly. Due to the demands on product quality, it is widely used in the industrial environment.
The importance of the moisture analyzer
When it comes to industrial production, quality control is one of the most important steps. And it is in this context that a primordial piece of equipment comes into play: the moisture analyzer.
After all, this instrument is essential to monitor the moisture content of a product, as it interferes with its useful life and quality. Be it a food, a chemical, or pharmaceutical product – in order for it to reach the final consumer inadequate conditions, it is necessary that the humidity is within the correct parameters.
In other words, both in terms of product quality and in terms of the safety of the manufacturing process, the moisture analyzer will be an ally and a guaranteed return investment.
Discover Adam equipment's options
Adam Equipment moisture analyzers can be used in laboratories, industries, and in any analysis environment.
The devices are sturdy, made of high-quality materials, and can be used in a variety of applications. They have infrared or halogen heat sources and their results are obtained after simple and quick operations, not requiring much experience from those who operate, nor specific training.
In addition, Adam Equipment moisture analyzers are compact, taking up little space on your bench. They also issue reports using a thermal printer, based on the data obtained, simplifying compliance with ISO, LPG, and GMP quality standards.
Why invest in an Adam equipment moisture analyzer
The moisture analyzer accurately measures the percentage of moisture present in various products, whether they are powder, granules, or a mixture of organic, mineral, and chemical substances. It is a sophisticated instrument that can obtain data very easily.
Moisture affects the shelf life and quality of products. In order for them to reach the final consumer in the right conditions, it is necessary to ensure that the moisture content is within the appropriate parameters. In other words, both in terms of product quality and the safety of its manufacture, the moisture analyzer is an ally and can guarantee the return on your investment.
A Professional Print Designer for Your Business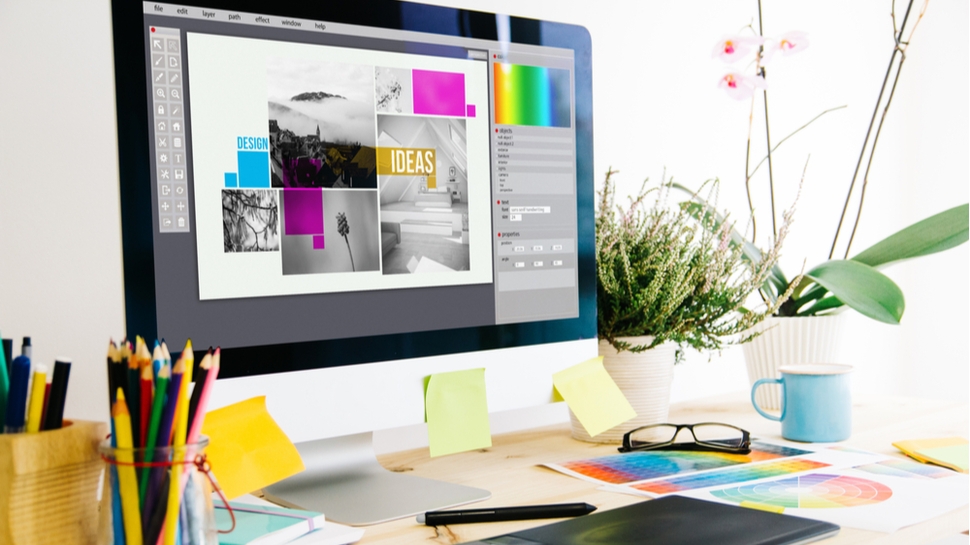 Setting up your own company online is indeed a simple task. It is not easy to build your brand image by attracting people to your business. You need to work on marketing strategies to sustain yourself in the competitive market. Digital marketing has evolved over years. However, conventional techniques like printing product images, posters, flyers, business cards, and brochures are the key elements for marketing strategies.
Importance of Hiring a Professional Print Designer
Printing design involves designing and creating materials. You need to get the designs printed physically. It is important to choose the best materials for printing. It enhances the recognition of your brand. Also, it provides a better reputation. Features of D4Design Studios are as follows:
Company Skills
The print designers have the ability to work on distinct design elements and projects simultaneously.
A good printing designer is able to work against strict timelines. He or she possesses excellent skills when it comes to managing time. They also produce high-quality work even under tremendous pressure.
A print designer knows how to communicate verbally with the advertising and design teams. Besides, they are extremely good at written communication. This helps in conveying simple messages through designs.
Pay Attention to Every Single Detail
This is one of the most attractive features of a good print designer. When you choose the best print design companies, you need not worry much. They pay attention to every piece of design. They also grasp the concepts with a glimpse.
Computer & Digital Skills
Print designers are undoubtedly the most skilled people, especially in the field of computers and digital technology. They use software programs like Adobe Photoshop to deliver the best work to their clients.
The print designers have the best skills to resolve problems. They work under pressure and overcome all kinds of hurdles. They discover different ways to come up with the best designs.
How Is Print Design Different from Digital Design?
The key difference is that print designs show up on labels, billboards, brochures, and boxes, unlike digital designs. The print design involves the physical presence of a person or media whereas digital designs can be seen on digital platforms and websites. Some of the key benefits of print designers include:
High Quality
The printing companies use advanced technologies. Hence, the printing devices can handle a bundle of papers. There is no compromise when it comes to quality. The finish is excellent, which is not possible in a regular printing machine.
The commercial printing companies offer all your printing requirements in no time. Professional printing companies come to the best use when you have deadlines to meet at work.
There are graphic designers in the team who make it all seem so easy. Simply choose the design you require or leave it to the designers to do it for you. It is highly convenient as you don't have to wrack your brains for ideas. Whether it is a brochure, notebook, or a business card, the printing companies can print anything you want.
Amazon Fire Tablet Gets Stuck in Fastboot Mode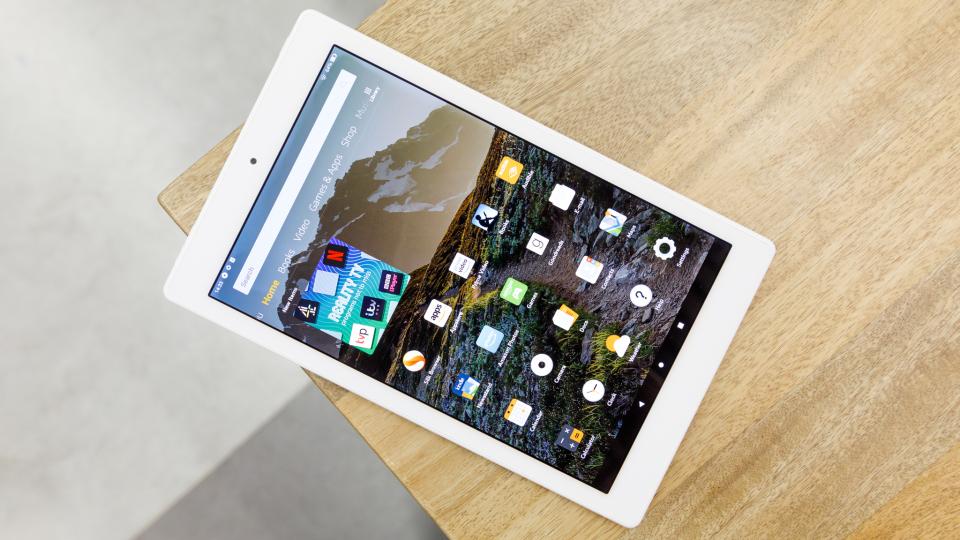 We've been extremely obscure about the Amazon Fire tablet lately, which prompted a TechJunkie reader to ask about an old Kindle Fire HD model stuck in fastboot mode. So what do you do when your Amazon Fire tablet gets stuck in fastboot mode?
A fastboot mode is an Android tool that lets you bypass a device's normal boot order to load your own or mess with the operating system. Instead of automatically booting a device into Android or Fire OS, you can hack your directory or root your device or replace system files.
Amazon Fire tablet stuck in fastboot mode
There are two main reasons for the Amazon Fire tablet to stay in fastboot mode, a software issue on the vanilla device or a failed root. Rooting is where you install the third-party OS on a device instead of using the default. Our reader hadn't mentioned anything about rooting their device, so these instructions are more tailored towards a bugging device.
Usually, you need to invoke fastboot mode by connecting the device to a computer and using the Android SDK to interrupt the normal boot sequence. Sometimes a software bug or glitch will cause the device to enter fast mode on its own. This is the second I'll be here.
Before you do anything, if your Amazon tablet is still under warranty, I suggest you let Amazon take care of it. You can also benefit from having the warranty, although none other than the final solution will void your warranty.
Reset Fire tablet to exit fastboot mode
Chances are, you've currently tried turning your Fire tablet off and back on to try and get rid of this boot loop, but let us try again. Follow these steps exactly to make sure you do it in the most effective way possible.
Press and hold the power button on your Fire tablet for 20 seconds until the screen turns black.
Wait a few seconds.
Fire again with the power button.
If you're lucky, Fire OS will install normally. This is the first troubleshooting recommended by Amazon and it works in many cases so hopefully, it works for you too. Many users on the Amazon forums say that this method works for them once their Fire tablet boots. I hope it will work for you.
Force system update to exit fastboot mode
Another thing that can help your Fire tablet get out of fastboot mode is to force an OS update. You can do this outside of the OS so you can potentially help in this situation. Following steps will put the Fire tablet into a different mode that will download any update from Amazon, install it, and then boot it.
Press and hold the volume up button and power button on the fire tablet for 40 seconds.
Keep increasing the volume and release the power button until you see the message 'Installing the latest software' on the screen.
Allow the update to download and install and your Fire tablet will reboot.
Because the update is called by a button array, it is initialized before the quick connect. With any luck, it will install a new code version over the bugs and allow you to load your Fire tablet normally.
Optional – Factory reset your Fire tablet
Most instances of Amazon Fire tablets getting stuck in fastboot mode were persistent, but I did mention a few users with intermittent issues. Sometimes Fire would boot normally and sometimes it would get stuck in fastboot mode. I don't know exactly how this works, but apparently.
If you're one of those lucky few, try doing a factory reset if your Fire tablet is good enough to boot normally. This should overwrite the misbehaving part of the operating system. You will lose all your data, so save everything before trying.
Then:
Swipe down from the Fire home screen to access the menu.
Choose Settings and Device Options.
Select Reset to Factory Defaults.
Select Reset to confirm the reset.
This will completely wipe your Fire tablet and return it to stock. It might work if the fastboot issue is caused by a misconfiguration, bad app, or something the game needs to overwrite.
Use Android SDK to exit fastboot mode
Usually right now would be a good time to suggest a factory reset of your Fire tablet. However, you can only do this from within Fire OS or if your tablet loads intermittently. We can reset and update the fire with button arrays, we cannot factory reset the same. So our last option is to use the Android SDK to make our Fire tablet talk to the computer.
This allows me to install some drivers from Android Studio where I only work on Windows computers, connect my Fire tablet to your computer via USB, and use the command line to get my Fire tablet back in line.
Android studio will be found here. Download and install Android Studio and then follow the instructions in the XDA Developers forum in these two blog posts. Window driver set here. Managing fastboot mode here.
As you can see from the pages above, there's a lot to do with installing Android Studio and running on a Windows computer, but it seems like the only way to get out of fastboot mode without doing further damage or returning the Fire tablet to Amazon.
I suggest you read both pages first and proceed just by making sure you know what you are doing and are confident of success.
If your Amazon Fire tablets are stucks in fastboot mode. The first two seem to have fixed the issue for many users, but not everyone. I've never done the last solution, I can't say for sure if it works but the feedback on posts seems to do it.
If you try the Android Studio solution, let us know how it goes. I would like to know. In fact, let us know as other users will really benefit from your experience if you try any of these methods and fix your Fever!
What to Do If Your Amazon Fire Tablet Has No Sound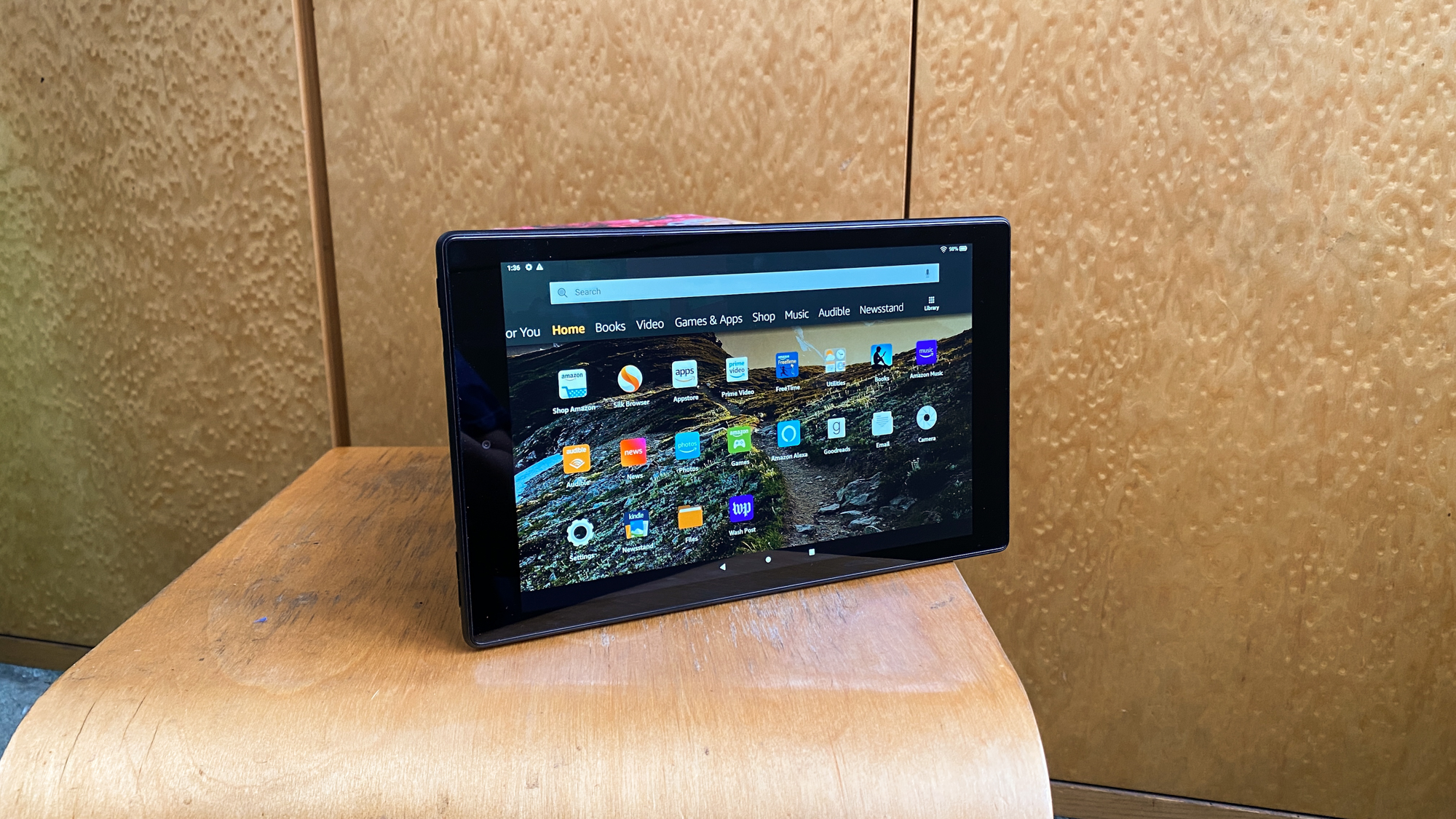 The popularity of the Amazon Fire tablet has probably even taken Amazon by surprise. It has sold millions and still sells very well, thanks to an excellent price and regular discounts. The Fire tablet is very good hardware for the money, but problems inevitably arise when you sell it in such quantities. One of the most common is that the Amazon Fire tablet does not include audio.
As far as user feedback goes on the Fire tablet, this no sound issue happens when using speakers or headphones, but both. There are several troubleshooting steps we can do for sound issues and they are pretty high level. When these will finish, you replace the speakers or the tablet itself.
Before we do that, let's troubleshoot Fire tablet sound issues.
Amazon Fire tablet has no sound from speakers
If your speakers are not working on your Amazon Fire tablet, there are a few basic troubleshooting steps we can do.
control volume
It sounds incredible, but you'd be surprised how many people overlook the simplest checks. The volume buttons are on the outside of the Fire tablet and can be easily pressed accidentally. Test the sound by pressing the volume up button several times. You should see the on-screen volume slider change and ideally, you should listen to the media being played.
Try different media
Another easily overlooked troubleshooting tip is to try different media. If you're watching a movie, try an MP3. If you're on YouTube, try Pandora. Try a few different media types to make sure it's a tablet or speaker before you try too hard.
Restart the fire tablet
If you've been using your Fire tablet for a long time or just want to be sure, force a soft reboot to refresh all the settings and hopefully you will get sound through these speakers.
Press and hold the power button for 20 seconds until the screen goes black.
Wait for a few second to make sure it is close completely.
Press and hold the power button again to start.
If the problem is software, a reboot should address it. After Fire OS reinstall, try sound again and see what happens.
Try headphones
If you have a pair of headphones, plug them into the jack and see what happens. If there is sound, there may be a problem with the speakers. when if there is no sound and you have already changed the sound source and rebooted, it may be a more serious hardware problem.
Amazon Fire tablet has no sound with headphones
The basic troubleshooting steps for headphones are the same as for speakers. Check the volume and make sure your Fire tablet is not muted, try different sound sources, and restart the tablet. If the problem persists, there are a few things to check.
Check the seats of the headphones
Make sure your headphones are firmly seated in the socket as the headphone jacks are badly weak. The specific shape of both means that the jack plug must be securely in place and should be obvious when connected correctly. This is not always the case, so perform a visual check and do not try to pull the jack plug too far.
Try different headphones
If you have multiple headsets, swap them for testing. Or try your headphones on a different device to prove it works. Any device will do, as long as you know audio works.
Clear jack
Jack sockets are like hub holes as they collect dust and dirt. The only safe way to clean the headphone jack is to use compressed air. If you have some around, use the precision nozzle to pull it into the headphone jack and push the dirt out.
You can also perform a visual check using a flashlight to make sure nothing is blocking the jack. This shouldn't be an issue once your headset is in place, but it's better to check.
If none of these tricks work and your Amazon Fire tablet still has no sound, you can try to force a software update or do a factory reset. After that, your only alternative is to return the Fire tablet if it's under warranty or replaces the speaker, which isn't for the faint-hearted.