Excellence Trapped in Compact Supercomputers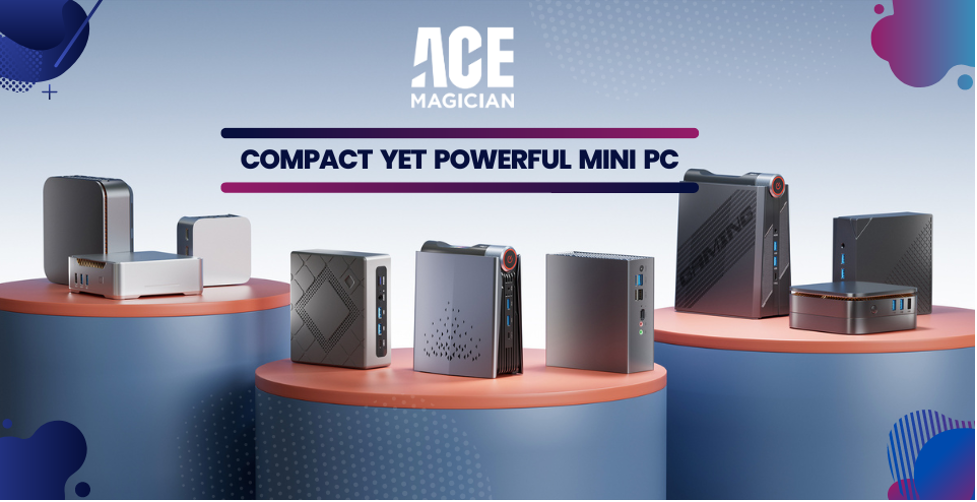 ACE MAGICIAN Offers Leading Companies a High-Tech Experience with Its Mini-PCs
"Any sufficiently advanced technology is indistinguishable from magic."
Arthur C. Clarke− An English Writer
Electronics manufacturing companies have undergone extreme revolutions over the past five decades. They have dynamically evolved in their operating mechanism, adoption of modern technology, and innovative products with services, especially in the 1980s and 90s.
With the evolution of the era, the requirements have been changing too. Technology has offered various customized products, including mobile phones, home appliances, healthcare equipment, and whatnot. Another breakthrough invention is the computer, which changed the face of innovation. Computers are primary requirements in every field of life. Whether a young student or a scientist, today, everyone relies on computers. As computers are used widely, technology and development must adapt accordingly. ACE MAGICIAN Mini – PC, also known as ACE MAGICIAN, offers multiple advanced and cutting-edge computers to cater to the extensive prerequisites.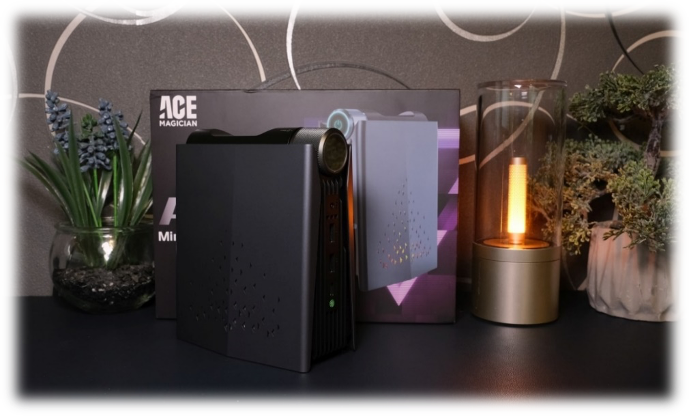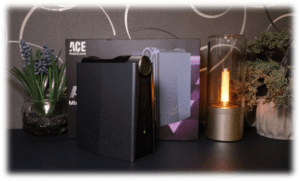 Founded by Kevin Dou in 2013, ACE MAGICIAN operates under Shenzhen Chuangtong Yi Gou Technology Co. Ltd. It is renowned for mini-PC manufacturing, offering extreme computing power within a small and compact device. The diminutive and lightweight PC enables the user to operate it efficiently. The portable mini-PC is sustainable and environment-friendly, providing a modern high-tech working and gaming experience. ACE MAGICIAN offers mighty minis that are great fits for small home offices, bedrooms, and workspaces, and they are fully equipped with high-end components to get the job done.
Numerous computer manufacturing companies are operating globally, but what makes ACE MAGICIAN so special that the prestigious Forbes appreciates the brand? The secret lies in its passion for empowering individuals and businesses with trailblazing technology that helps the brand achieve more and reach its full potential with the best consumer microelectronics. No wonder the brand operates with the slogan "Mini Space, Big World."
"The best mini-PCs that deliver computer power in a small package." − Forbes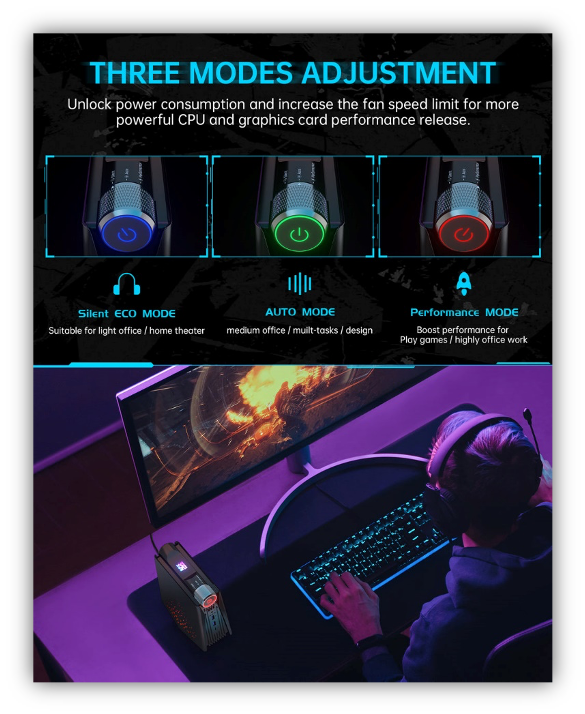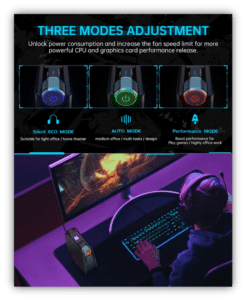 Inspired by the Magician Impossible series, ACE MAGICIAN focuses on designing products with supreme performance, durability, and functionality. Its mini-PC collection offers absolute designs that are easy to install, small in size, and perfect for work or entertainment. The Mini PC series comprises models such as AD03 N95, AK1Pro, AM06, AM08Pro, AMR5, CK10, GK3V, T8Plus, and many more. ACE MAGICIAN's mini-PCs provide innumerable models with diverse specifications that are proficient in fulfilling a diverse range of requirements, making them the perfect choice for computer nerds.
ACE MAGICIAN offers a massive range of products including AMD ® PROCESSORS, INTEL® CORE™ I5 PROCESSORS, INTEL® CORE™ I9 PROCESSORS, INTEL® CORE™ I7 PROCESSORS, INTEL® PROCESSOR N-SERIES PRODUCTS, FORMERLY ALDER LAKE-N, INTEL® CELERON® PROCESSOR N SERIES JASPER LAKE, INTEL® CELERON® PROCESSOR APOLLO LAKE, INTEL® CELERON® PROCESSOR GEMINI LAKE, INTEL® ATOM™ PROCESSOR-X5 and NOTEBOOK AREA.
Moreover, ACE MAGICIAN has a series of mini-PCs. Its breakthrough and customized PCs include Apple Mac Mini (M2 Processor), Best Mini PC For Gaming: Intel NUC 12 Extreme Dragon Canyon, Best Stick Mini PC: MeLE PCG02, Best Budget Mini PC: Beelink Mini-S 12, Best Budget Mini PC For Gaming: ACE MAGICIAN Mini Gaming PC, Best General Use Mini PC: Asus Expert Center NP52 and Best Mini PC For the Office: Dell OptiPlex 5000 Micro.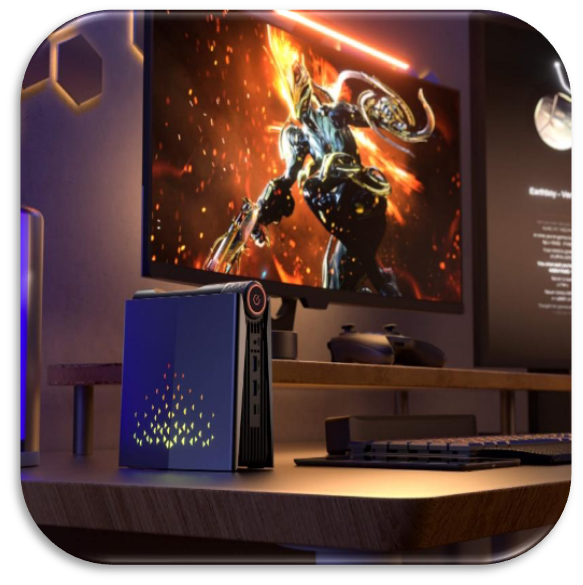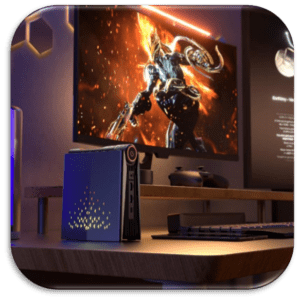 Over time, ACE MAGICIAN has evolved as a leading mini-PC manufacturer. Several renowned platforms and organizations have praised its products. A few of the testaments are:
"The ACE MAGICIAN AMR5 Mini gaming PC is like nothing you have ever seen before."

− Yahoo.
"An affordable mini-PC designed for productivity and light entertainment workloads."  
 − Trend Hunter.
"Visually, the AMR5 is more reminiscent of a desktop PC and thus stands out from the conventional design of most mini-PCs."
− NOTEBOOKCHECK.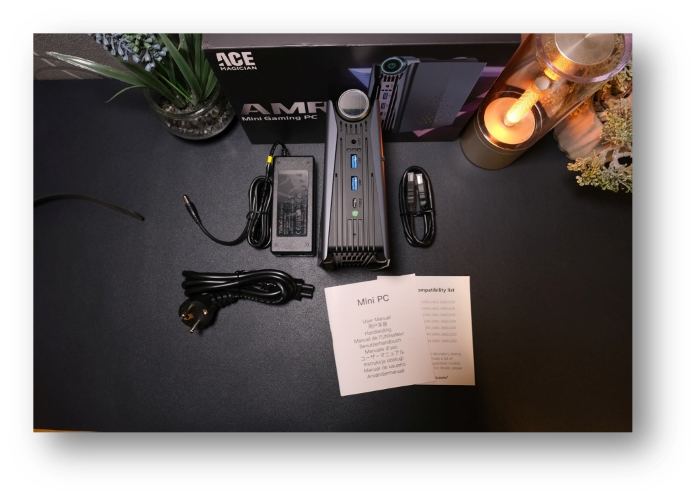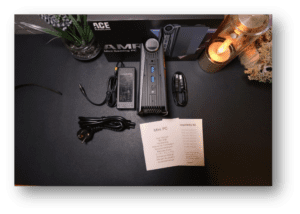 To wrap up, ACE MAGICIAN is devoted to creating intriguing, powerful, accessible computers. The brand is weaponized with passionate and hardworking technologists who strive to unleash maximum computing power encapsulated in small sizes. Since ACE MAGICIAN's mini-PCs are portable, fast, and high-tech, these features attract customers worldwide. After completing ten years in the market, ACE MAGICIAN's products are now sold to customers in over 40 countries.