Exceptional Real Estate Experience with Pembroke Pines' Finest – Andre Reid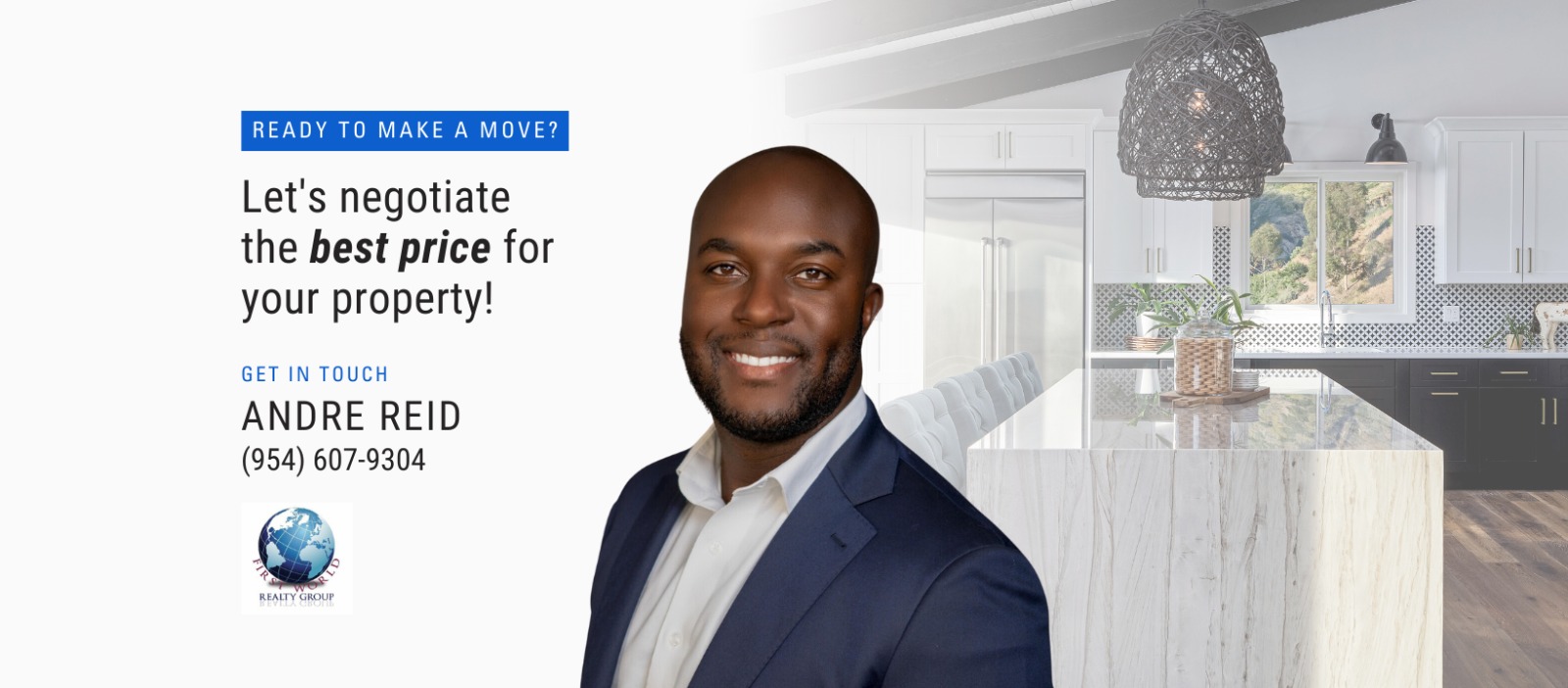 Andre Reid, a distinguished and dedicated real estate professional, continues to set the standard for excellence in the industry. With an unwavering commitment to client satisfaction and a proven track record of success, Reid's personalized approach to real estate has garnered him unparalleled praise.
A recent client testimonial speaks volumes about Reid's dedication and client-centric service:
"It has been very delightful to work with Andre from day one. He is very hands-on and attentive to your needs.
He is a phone call or text message away if you have any questions, even after business hours. He will evaluate and provide his best recommendation for you and your family, and he gets the job done!
He will fight for what is right and back his clients 100%, as he did for me while negotiating a better sale price days before closing. Best Realtor experience hands down!"
Reid's commitment to being accessible and responsive sets him apart in the competitive real estate market. His hands-on approach ensures that clients feel supported at every stage of the real estate journey, making the process seamless and stress-free.
With a keen understanding of the local market, Reid goes above and beyond to secure the best outcomes for his clients. His negotiating skills and dedication to achieving optimal results were recently demonstrated when he successfully secured a better sale price for a client just days before closing.
"Andre Reid is not just a real estate agent; he is a true advocate for his clients," said one of his Pembroke Pines clients. "His commitment to delivering exceptional service and his ability to navigate negotiations with precision make him the best in the business."
Reid's reputation for excellence in the Pembroke Pines real estate market is a testament to his professionalism, integrity, and client-focused approach. Whether you are buying or selling, Andre Reid is the real estate professional who will go the extra mile to ensure your success.
For more information about Andre Reid and his real estate services, please contact
Andre Reid
📲954-607-9304