Facebook Metaverse Top 5 Questions Answers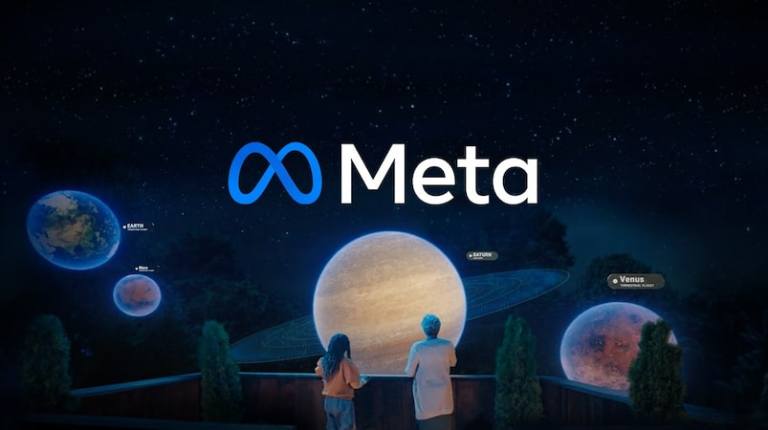 The term "metaverse" is one of the most talked about topics in today's technology world. It has gained so much popularity that the popular internet platform Facebook has rebranded its organization based on this futuristic idea.
Facebook recently changed their company name from Facebook to Meta Platforms. In short, from now on, Facebook's corporate name will be Meta. The term metavers was first used by Neil Stephenson in his 1992 novel Snow Crush.
Facebook CEO Mark Zuckerberg and his team are technology dreamers who have already started working on Metavers. Mark and his team have already made some progress on how Metaverse works, the use of virtual reality and other technologies in Metaverse.
However, many are skeptical that Facebook will accept people's personal information at a higher rate in this way? Problems like untrue information can also become more serious due to metavars. There are many questions in the minds of the people about Metaverse. Let's find out the answers to 5 important questions.
What is Metaverse?
Metaverse can be called the three-dimensional (3D) version of the Internet world. Zuckerberg describes it as a "virtual environment" where you can not only view the screen, but also access it yourself.
Simply put, using virtual reality headsets, augmented reality glasses, smartphone apps, and other devices to meet, work, or play games in the interconnected virtual community will be possible through Metaverse. As well as other elements of online life, such as shopping, social media, etc. will be added to the metaverse.
"This is going to be the next revolution in connectivity, where all the elements come together to create a separate universe, like the real universe, so that virtual life can be lived like real life," said technology expert Victoria Patrick.
Going to a virtual concert, traveling to different places online or reading or buying digital clothes, Metavers is going to bring a radical change. Metavers can also add new dimensions to the work-from-home system caused by the Corona epidemic. Instead of watching colleagues on the video grid, it will be possible to see virtually face-to-face through Metaverse.
Facebook has recently introduced Horizon Workroom, a meeting software for companies to use. This meeting software can be used using the Oculus VR headset for 300 or more. While this technology is still being tested, it is only a matter of time before this technology is widely used.
Metavers can be accessed using the necessary equipment. You can enter the virtual world created by different companies through Avatar. "Things like teleporting from one place to another are going to be very easy," Zuckerberg said.
VR or Virtual Reality Headset, which can later be accessed in Metaverse.
However, technology companies have yet to discover a way for one company to interact with the virtual world of another company. Combining multiple metavers together will make it possible to establish a connected metaverse, which will become a separate world as well as the real world.
Will Facebook become a complete metaverse?
Zuckerberg thinks the metavers are going to be part of the next generation of the Internet that will play a huge role in the digital economy. Mark Zuckerberg said that he wants to establish Facebook as a metavers company, not a social media company, in the near future.
Of course, there is nothing to fear, because the way you are currently using Facebook in mobile apps and browsers, this system will continue in the future. Zuckerberg introduced Metaverse to his own identity outside of Facebook, in order to create a separate platform for the virtual world without complicating the original Facebook. Maybe you can take advantage of Metaverse with your Facebook ID. But if you want, you can use the main features of Facebook by avoiding metavers.
Is Metaverse just Facebook's project?
Mark Zuckerberg, CEO of Facebook or Meta, himself admits that they are not the only company creating Metaverse. Meanwhile, Microsoft and chipmaker Nvidia are working to create their own virtual world.
Richard Keris, vice president of Nvidia's Omniverse Platform, said, "Just as multiple organizations work on the Internet, so too will multiple organizations work to create their own virtual worlds and environments."
Metaverse needs to be a free technology that allows multiple organizations to teleport to multiple worlds. It's a lot like moving from one website to another.
Metaverse meeting
Besides, video game companies are also working on this multiverse technology. Popular video game maker Fortnite, Epic Games has already raised ১ 1 billion through their long-term metavers plan. The game platform Robolex reports on their far-reaching thoughts on Metavers. According to them, Metavers will be a place where "people can come together and experience 3D learning, working, playing, etc.
Consumer brands are also participating in this trend. In June, Italian fashion house Gucci and Robolox teamed up to sell digital accessories in-game. Also the beverage company Coca-Cola and the beauty company Clinic sell their digital tokens which point towards multiverse.
How Safe is Facebook Metavers?
Considering the past data leaks, any digital platform can be called into question regarding the protection of personal information. Similarly, in the case of this new metavers of Facebook, it is not impossible to have security doubts.
Technology platforms like Facebook will work to ensure the freedom of online culture through Metavers, the company said. However, many are worried about whether the ownership of personal information, such as their accounts, photos, posts, playlists, etc., will go to Facebook.
Steve Zheng, managing partner at Kindard Ventures, said: "Just as it is easy to get from one place to another on the Internet, it is important to ensure that you can navigate freely on the Internet without being tracked or monitored." Facebook may use personal information in their metavers only for advertising purposes.
Speaking about their income, Zuckerberg said a few days ago, "Advertising is going to be an important addition to Metavers, just as social media is part of our strategy.
However, when it comes to personal information and its misuse in the virtual world, there is a need to be very careful with metavars. It is not possible to ensure the security of the metavers system without ensuring the solution of these risks.
How to use Siri on iPhone?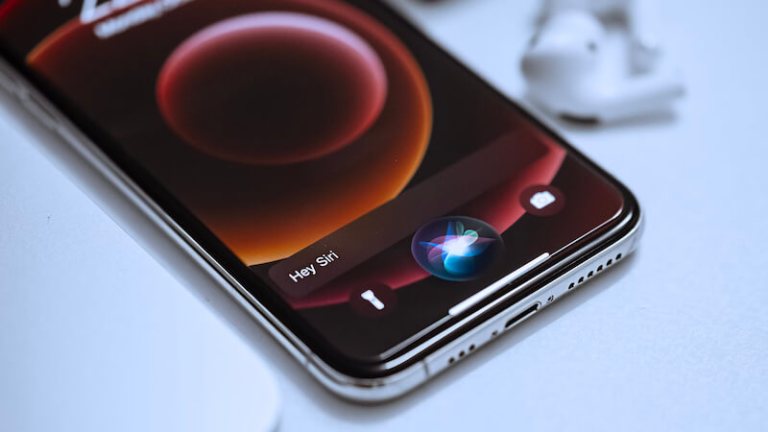 Android phones have Google Assistant, just like Apple devices have Virtual Assistant, Siri's. Siri can be used on almost all Apple devices. Let's find out in detail about how Siri works and how to use Siri.
What is Siri? – What is Siri?
Siri is a virtual assistant system. Siri is seen on Apple's devices. Apple was the first to add Siri to the iPhone 4S phone. Since then, every iPhone has the Siri feature. In addition to iPhone's iOS, Siri can be used on iPad's iPadOS, Mac's MacOS and Apple TV's TVOS, among others.
Using Siri, various tasks can be accomplished through voice commands without holding the device in hand. Knowing the answer to any question, today's weather, from calling or texting someone to confirm the flight can be confirmed using Siri.
Siri supported device
Let us know which devices Siri can be used. Devices on which Siri can be used:
IPhone 4S or later model iPhone
AirPods Pro or later models of AirPods
All Apple Watch models
All Macs running MacOS Sierra or later
All homepod models
IPad 3 and all subsequent models
Internet connection is mandatory (in most cases) to use Siri. Siri's features may vary from country to country. In some cases, some of the benefits of Siri can be used offline.
Rules for launching Siri
Siri is quite easy to turn on. Even if you turn off Siri, you can easily restart Siri by following the instructions below. Siri can be used by saying "Hey Siri" after launching. Or Siri can be used on iPhone, iPad or Mac computer by pressing certain buttons.
To launch Siri on iPhone:
Enter the Settings app
Enter the Siri & Search option at the bottom
Listen for Turn on the switch next to "Hey Siri", you can use Siri using voice.
Tap on Enable Siri
You will then be asked to read some short sentences, follow the on-screen instructions by pressing Continue
When the process shown on the screen is complete, press Done
If you follow the procedure correctly, you can use Siri as "Hey Siri". By entering the Siri & Search option and turning on the "Allow Siri When Locked" switch, you can use Siri even when the device is locked.
You can change Siri's voice from the Siri Voice menu by entering the Siri & Search option from the settings again. If your phone has a Home button, you can turn on the "Press Home for Siri" switch to use Siri by pressing the Home button. Also, when you press the Press Side Button for Siri switch and hold down the side button, Siri is turned on.
Siri command
Different sentences or words are used to control Siri. These phrases are called commands. If you know the commands of Siri, it is very useful to use Siri. It is important to know the Siri commands to ensure maximum use of Siri.
Suppose you want to call someone. I assume you want to call Zahid. In that case, after launching Siri by saying "Hey Siri", you can make a call by saying "Call Jahid" without touching the phone. Again, using commands like "Increase / Decrese Brightness" you can reduce and increase the screen bitness of the device.
Details about iPhone's battery health
Want to know the best Siri commands to use? Banglatech has a separate post about all the best Siri commands that are urgent and useful. Click here to see the post about Siri commands.
Siri use on WhatsApp
Siri can be used in the popular messaging app, WhatsApp. To turn on the Siri usage feature in WhatsApp:
First, tap on Siri & Search from the Settings app
Then turn on the Listen for Hey Siri and Press Side Button for Siri / Press Home for Siri features
Then scroll down and tap on WhatsApp
If you can't find the option mentioned below, find it by tapping on App Support
Turn on the Use with Siri feature
What is iCloud? What are the benefits of Apple iCloud?
In iPhone 10 or later models, if you hold down the side button for a while, you will get the Turn on Siri option. After saying "Hey Siri" and launching Siri, someone can be called and texted from WhatsApp. To send a message to someone using Siri on WhatsApp:
Turn on Siri by long pressing Home button or saying Hey Siri
Send WhatsApp Message to * Say the name of the person you want to send the message to *
Then Siri will ask "What do you want to say?"
After saying the desired message, the message can be sent by saying or pressing Send.
Similarly, WhatsApp calls can be made using Siri. For example, if you want to call Salman on WhatsApp, then you have to say – Call Salman on Whatsapp. In this way, using Siri can make the use of WhatsApp easier
Ways to unlock iPhone iCloud lock
Siri closure rules
If you do not want to use Siri, you can easily turn off Siri. To close Siri
Enter the Settings app
Enter the Siri & Search option at the bottom
Listen for "Hey Siri" next to the switch off
Then tap on Turn Off Siri
To turn off Siri completely, turn off the "Press Home for Siri" and "Allow Siri When Locked" switches on the page. Make sure to turn off Siri by tapping Turn Off Siri.
How to Stay Safe From YouTube Copyright Strike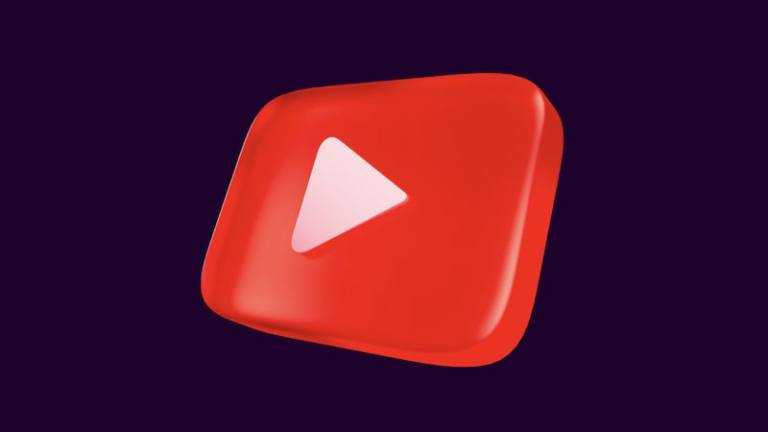 Copyright strikes are a hot topic in the YouTube community. Whether it's a small vlogging channel or a well-known game streamer – YouTube authorities have the power to strike a copyright strike on any channel they find appropriate.
Copyright is basically a legal matter that protects the copyright of one's original work. And as an online platform, YouTube complies with this law. As a result, these rules apply to all YouTube users.
Violating YouTube's rules and sharing videos or content or other inappropriate content may result in a copyright strike on the channel. The YouTube Copyright Strike is a very important issue, so it is very important for YouTube content creators to know this in detail.
What is a copyright strike?
What is actually a copyright strike on the channel
The difference between a copyright claim and a strike
How To Protect Your Channel From Copyright Strikes
What is a copyright strike? What is YouTube Copyright Strike?
Nowadays opening a YouTube channel is a very simple matter. But it is not easy to get out of here by uploading other people's videos! Again copyright strike but not an automatic issue. The owner of a content may grant a copyright strike to that channel if its content is used by someone else without permission. If the content owner's request for a copyright strike is accepted, the video containing the copyrighted material will be taken down or removed by the YouTube authorities.
Since YouTube complies with copyright laws, they are legally taking action on copyright strikes. A maximum of one strike can be given in a video. However, YouTube authorities may delete videos from YouTube for multiple reasons other than a copyright strike.
What happens when there is a copyright strike on the channel?
Copyright strikes are seen as a punishment and warning for unwanted use of other people's content. When a channel is given a copyright strike, the owner of that channel is asked to take lessons from YouTube's "Copyright School". This will allow creators to learn how copyright law works on YouTube. You can also find out more about the cause of the strike in their video.
If there is an active copyright strike on a channel, the way to earn money from that YouTube channel through Adsense may be blocked. In other words, if there is a strike, there is a problem in channel monetization. If the livestream is removed due to a copyright strike, then the 90 day livestream feature cannot be used on the channel having the copyright strike.
What happens when there are 3 copyright strikes on YouTube channel?
The first strike on the YouTube channel is considered a means of much warning and learning. However, three consecutive copyright strikes on the YouTube channel will actually be the ultimate loss to the YouTube channel. A three-time copyright strike on a YouTube channel will actually terminate it, that is, it will be stopped. As a result, other YouTube channels associated with the Google account may be blocked.
In other words, three times a copyright strike on a channel will actually remove the video of the channel associated with that account. The channel owner cannot create a new channel. That means three consecutive copyright strikes
The YouTube service and channel in that account will be terminated or shut down
All videos uploaded through that account will be removed
New YouTube channels cannot be created from that account
Learn many ways to earn money from YouTube
Rules for overcoming copyright strikes
There are three ways to overcome a copyright strike. Below is a discussion of ways to overcome a copyright strike.
Wait for the strike to expire
The copyright strike expires after 90 days. So the copyright strike on the channel, if you actually upload the content carefully, the strike will go away after 90 days. For the first time, a copyright strike is essential to complete the lessons of the YouTube Copyright School.
Eliminate strikes by networking
We already know that Copyright Strike is not YouTube, but the copyright provider. Copyright Strike You may request that the copyright strike be revoked by contacting the copyright owner directly from that information.
Submit a counter notification
If the channel's video is removed through a copyright strike for any unqualified or unfounded reason, YouTube creators will have the opportunity to submit a counter notification. If the counter notification submission is justified, the copyright strike will be lifted.
Rules for checking copyright strikes
To check the copyright strike of YouTube channel:
Enter YouTube Studio
Select Content from the menu on the left
Click on the filter icon and select Copyright Claims
If there is a copyright strike on that channel, you can find out the details by clicking on SEE DEATILS with the mouse pointer on "Copyright claim".
Ways to make money from Facebook videos
The difference between a copyright claim and a strike
Many people are confused by the same thing – copyright claims and copyright strikes. There is a difference between using the content of others. Let us understand the difference between the two by knowing the characteristics of the two subjects.
Copyright Claim is also called Content ID Claim. Content ID is a fully automated digital system. After uploading a video, the copyrighted material that is used in the video, such as video clips, images or audio, etc., is notified to the copyright holder. Important information about copyright claims
The copyright claim does not cause any serious damage to the YouTube channel
If someone else uses copyrighted content, the owner of that content will be able to collect revenue from the video
If the copyright holder wants, he can show the ad in the video to earn revenue
Owners of copyrighted content have the power to restrict video in certain countries or territories
If the copyright holder wants, you can not take any action
Copyright only affects certain videos
Copyright strikes, on the other hand, are a risky business. If someone else's content is used, the copyright holder of that content may download the video and issue a copyright strike. Information you need to know about copyright streams:
Copyright strikes directly affect the channel
The copyright holder may delete the video from YouTube altogether
Copyright strikes are not actually monetized on any channel
Three consecutive strikes are actually channel terminated
A copyright strike expires after 3 months.
What is meant by copyright, patent and trademark?
What is fair use?
Fair use refers to the proper use of copyrighted material for entertainment purposes only. This means that the copyright holder will not be able to strike if he uses other people's copyrighted content under this rule. Fair use applies in three cases:
Criticism: A song or part of a movie (which is copyrighted material) can be used in a video to critique a movie or song.
Parody: There is no restriction on the use of copyrighted material for the purpose of entertaining others only for entertainment purposes.
Tutorial: Use of any copyrighted material for educational purposes is permitted.
Fair use may also apply to creatively created mashups and news. Click here to learn about the fair use of other people's content in YouTube videos.
Ways to stay safe from copyright strikes
Every time you upload a content to a YouTube channel, you have to remember certain rules to stay safe from copyright strikes. Avoid getting copyright on any channel
Use original or copyright free material when creating videos.
If you would like to use any other copyrighted material, please contact the copyright holder before proceeding.
Although fair use can be used to create content from different creators, it is risky to refrain from using other people's copyrighted content in your video.
Remove copyright material before a copyright claim in a video actually turns into a claim strike.
What You Need To Know About Google Account 2 Step Verification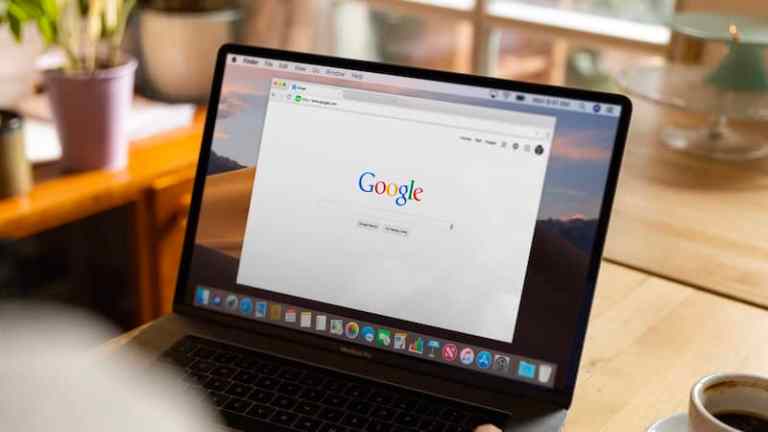 Google wants to ensure strong security for users. So the web giant wants to make the two-step verification feature mandatory for as many users as possible. As part of this, the one-click login feature is being discontinued by providing passwords for many Google accounts from November 9. This will further strengthen the security of these Google accounts.
This update is expected to come to your Google and Gmail accounts in the future. Then you must use the two-step verification feature. However, you will receive a notification from Google a week in advance that two-step verification will be automatically started on your account. You must know that Gmail account is basically a Google account. So this change in the login system of Google account means you have to follow this rule even if you can login to Gmail.
A few days ago, Facebook made the two-factor authentication feature mandatory for many people to log in to their accounts. Google is following the same path with their Google Account or Gmail. This is usually the safest way to log in when it comes to security.
According to security experts, many times "stealing passwords is easier than you think." Incidents like password theft can happen for multiple reasons. Google indicates some wrong decisions regarding the password of any account, e.g.
Using the same password more than once on multiple websites
Downloading software from unreliable websites
Clicking on the link in the mail without verification
Google has added a new method of login to Google Accounts to enhance the user experience by providing more security. Those who will be covered under this update must login to their Google Account using the phone number associated with their respective accounts (or any other alternative) using two-step verification. Google has decided to add additional security to the security of the Google account.
The easiest way to start two-step verification is to use a mobile number. In this case, after signing in to Google account, after providing username / email address and password, a message will come on the phone where there will be a code. This code or OTP is provided by Google Account sign-in screen then you can login to Google Account.
When is this new update coming?
In a blog post in October, Google stated that two-step verification is a reliable technology to prevent intrusion into accounts or networks, which Google has been working on for quite some time. Known subject (password) and accompanying object (mobile phone or security key) – the two combine two-step verification (2SV) which ensures maximum security.
Last month, the login system was made mandatory for 150 million users and YouTube creators on a trial basis. However, since November 9, the two-step verification feature is going to be essential for many people to login to Google account. It is a process that is being done step by step.
The feature may become mandatory on your Gmail or Google account on November 9, 2021 or any other day. If you want to enable two-step verification in your Google Account before then you can see our tutorial for How to Enable Two-Step Verification in Gmail Account.
How do I update my Google Account?
Users do not have to change any settings for this upcoming new change in Google Account. Instead, from November 9, the two-step verification login system will be automatically added to the applicable Google Accounts. This update will ask you to add a mobile number or turn on two-step verification as soon as you login to your Gmail or Google account.
Google has already sent notifications to Gmail and Google Account users about this change. In the notification, Google said, "After entering the password, you will need to spend some extra time to complete the second step. Hold your phone while logging in. Two-step verification will be launched automatically from November 9. If you've already used the feature, there's nothing to worry about. "
Google gives users enough time to turn on the two-step verification feature. However, for the protection of users, Google is automatically adding this feature to the login system. As a result, in case of login to Google account, the information will be safe and can be saved from hackers.
Simply put, when the feature is turned on, every time you login using your username / email and password, a code will be sent to the mobile number associated with your Google account. The login process needs to be completed by providing this code. This login process has already been automatically enabled for many Google Accounts, ie Gmail accounts.