Foshan Hanse Industrial Co., Ltd – Quality Furniture For Quality Living
"We need objects to remind us of the commitments we've made. That carpet from Morocco reminds us of the impulsive, freedom-loving side of ourselves we're in danger of losing touch with. Beautiful furniture gives us something to live up to. All designed objects are propaganda for a way of life."
~ Alain de Botton
It is true that home is where the heart is. No matter how big or small, every individual is deeply connected to his or her residence. One spends their entire time beautifying or making their place better and more comfortable to live in. Furniture gives a sense of wholeness to our home. No matter what the purpose of buying furniture is, imperatively, it takes up the majority of space and makes your home feel lived and complete. Your home is supposed to be your solace and contribute to a healthier lifestyle, both mentally and physically. There are many reasons for buying furniture, but the most important underlying cause is that it is the backdrop to our lives. While furniture is given great importance, one should also focus on improvising fixtures and fittings of their household. Fixtures, such as shelves, racks, and displays, play a vital role in not only attracting and engaging customers but also organizing and showcasing products. Proper maintenance of these fixtures ensures that they are functional, aesthetically pleasing, and safe for customers and employees to use. Fittings and fixtures are meant to beautify the home and even cohesively bring out the best in any home interior design. They are the little touches that provide an entire layout or design of a specific region, creating a far better picture of the whole outline. To choose the right kind of fixture and fittings, one needs to have knowledge of brands like Foshan Hanse Industrial Co., Ltd, which have mastered the art of providing a better home for every client. The company specializes in providing the following products globally;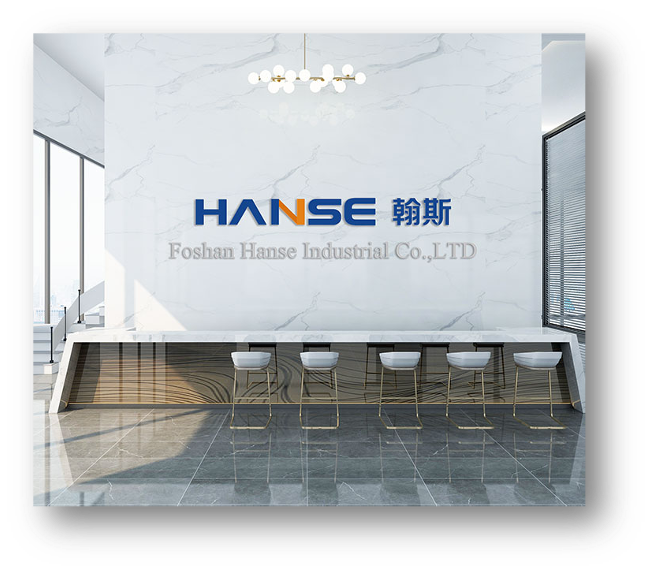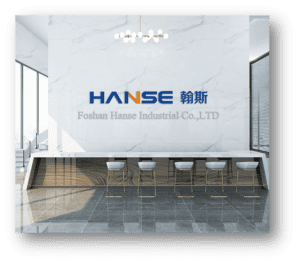 HANSE Furniture has lots of innovative production gear, a qualified and skilled crew with more than 50 sales, and 150 highly trained technicians distinctly in design, production, and installation, who ensure the first-class quality and production process and meet an annual output of 150,000 sets of kitchen cabinets. The fact that Foshan Hanse Industrial Co., Ltd. has obtained ISO9001:2000 international quality management system certification, CE certification, China's national compulsory CCC certification, and ISO14001 environmental management system certification, among others outshines their performance in the market, making them everybody's favorite go-to place for their residence.
Simon Shi and Angela Zeng co-founded Foshan Hanse Industrial Co., Ltd in 2011. It is located in Foshan City, Guangdong province, China, with more than a hundred professionals employed and a 30000 square meter construction facility fortified with trailblazing production equipment. For several years, the company has dedicated itself to the design, assembly, and dispersal of integrated kitchen cabinets, bedroom wardrobes, bathroom vanities, and other storage cabinets.
The company also specializes in producing vacuum cast aluminum, cast aluminum door panels, cast aluminum handrails, cast aluminum doors, cast aluminum handicrafts, cast aluminum architectural landscapes, and other products. The company is currently focused on providing products in numerous regions, including Southeast Asia, the Middle East, Europe, Russia, and dozens of other areas. The company's main products include high-end floor tiles, wall tiles, porcelain tiles, ceramic tiles, glazed tiles, glossy tiles, matte tiles, textured tiles, unglazed tiles, honed tiles, lappato tiles, polished tiles, R10 tiles, homogeneous tiles, outdoor tiles, kitchen tiles, living room tiles, pool tiles, bathroom tiles, restaurant tiles, and office tiles.