Founder and President of Sapphire Records- David Veslocki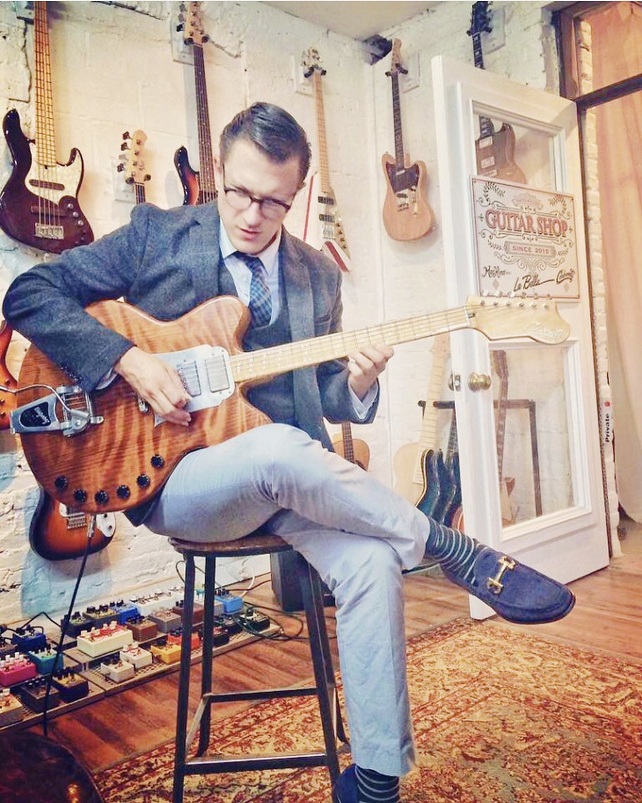 Anyone who is interested in music, particularly classical and jazz, has probably heard of David Veslocki, who is, without a doubt, the finest. David Veslocki is a music producer, musician, industry professional, and entrepreneur who has produced licensed music for television and radio as well as performed at many conventions across the world. He rose to the top of the profession owing to his unique guitar-playing abilities and has now begun his entrepreneurial career teaching dedicated individuals the art of playing guitar. You may not realize it, but you've probably seen him play guitar on ABC, BBC, CBS, ESPN, E ENTERTAINMENT, FOX, HBO, NAT, GEO, ANCESTRY.COM, HANNAH ANDERSON, NISSAN, PFIZER COMMERCIALS, NETFLIX, HULU, and many more networks.
Prestigious Clients
He has also performed in Avery Fisher Hall, Jordon Hall, Brown College, Providence College, UMass, Yale University, Eastman School of Music, Williams College, and The University of Rochester, as well as throughout the United States, Switzerland, London, Hawaii, New Zealand, Scotland, Spain, the United Kingdom, and South Korea with artists such as Conrad Herwig and Clark Terry, the Hartford Symphony, and the Rochester Philharmonic, as well as with legendary singers such as Demi Lovato, Kool n Gang Lil Wayne, Mike Stud, ATB, and Rene Rodrigezz are among his high-profile clientele.
David is a rising star in the music and entertainment industries. His career started when he graduated from the Eastman School of Music with a bachelor's. The exciting truth is he was the sole student to graduate from the institution. Moving on, he earned a master's degree in classical and jazz guitar, as well as the Elliot Fisk Award from Yale University and three Downbeat Magazine honors. He has DJed for numerous individuals all around Los Angeles, displaying his excellent abilities while also touching thousands of people. This revival has also helped him to establish himself in the realm of EDM as The Afterparty, where he has played for crowds of tens of thousands.
His previous work projects include Lucky Day (RCA Records) Hunter Hunted, Breach (Kontor Records) ATB, We are (big smile records) Rene Rodrigezz, Ooh LaLa (Ft busta rhymes) coming out soon, Wildcard (Ft lil Wayne), "Heavy dreamers" (Dreamfields anthem), "21st century Spanish guitar" (Frameworks Records), and "Bach Volume 1." (Frameworks Records). With 30 years of expertise in the field, he has worked on several other projects, but they are the most well-known.
Motivating Leader
He is all ready to teach thousands of students the actual skill of playing the guitar in his academy. He is not alone in his path; in fact, he is assisted by other industry leaders who teach the pupils the genres in which they excel so that they know which genre brings them the most joy and what they want to pursue once they begin playing guitar professionally. His institution has developed some of the industry's finest players and now offers virtual training to anybody in the world. His academy has also won several honors, including GFA (2nd and 3rd place), the Boston Guitar Competition (1st Place), and the Rhode Island Guitar Competition (1st place).